Road-tripping is an American pastime, and traveling in Colorado should be too. Year-round its changing seasons provide unique opportunities for cross-state travel and the winter brings with it some of the lightest, driest snow on earth, perfect for a ski holiday.
Did you know that America the Beautiful was written in Colorado? That's right, the song was inspired by the awe-inspiring beauty of this state, namely, the Rocky Mountains, which are magical in the winter.
And while Colorado is a magnificent place during spring and summer, it truly becomes a winter wonderland each December after big snowfalls. So, if you're thinking it's time to hit the road, go on a new adventure, and embrace epic destinations, look west to the Rockies.
Take a Winter Road Trip around Colorado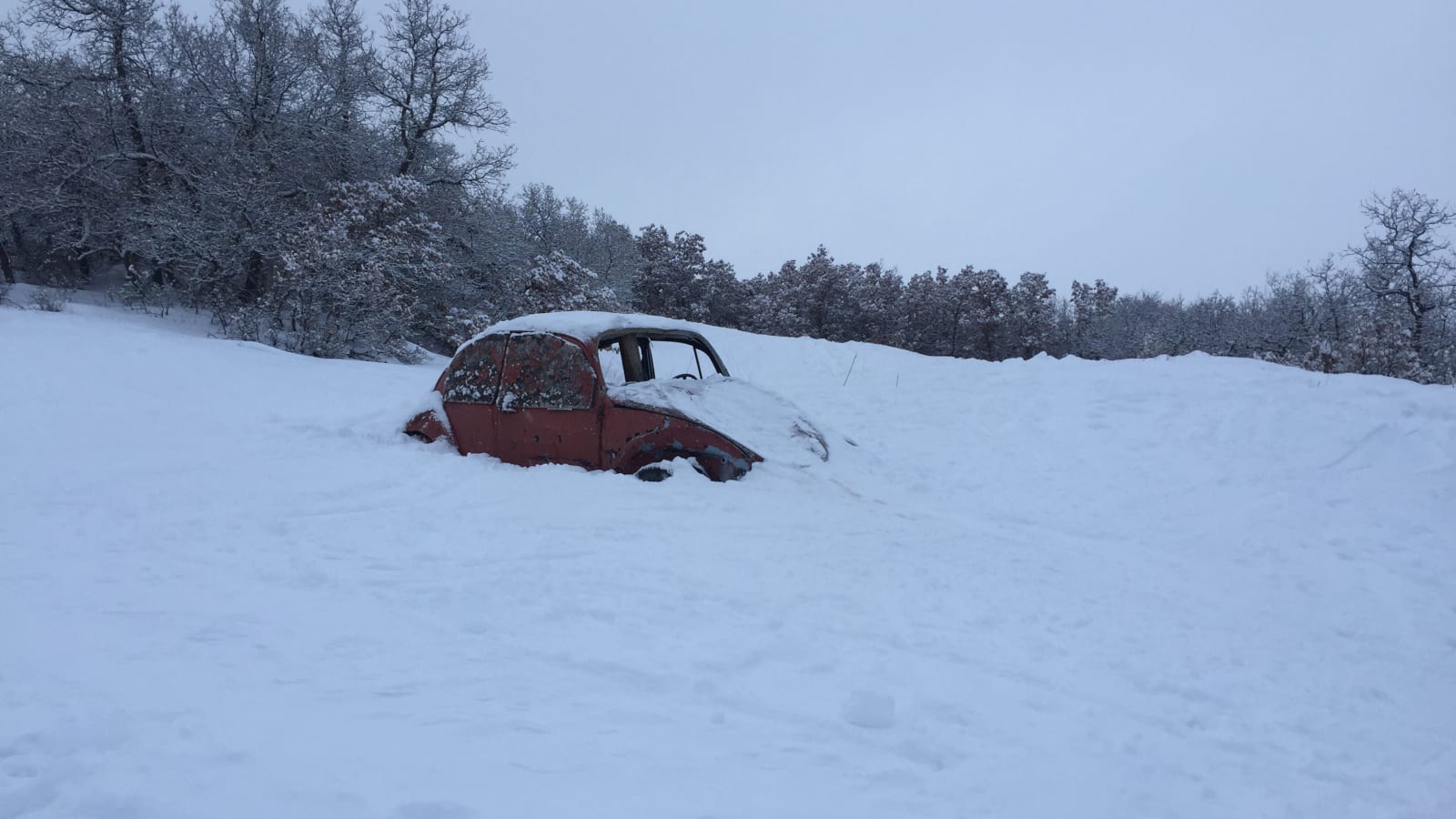 Since most visitors begin their journey from Denver International Airport, we've assembled a list of road trip ideas that keep the drive reasonable, at 3 hours or less. Within a few hours' drive, north, south, or west from Denver you can be at a wild number of awesome winter destinations. Visit Steamboat Springs, Salida, Buena Vista, Leadville, Estes Park, Boulder, and probably the most popular ski town of all, the Summit County seat, Breckenridge.
Before you hit the road, make sure you winterize your car, map your route, and prepare for driving on snow and ice-covered roads in the Rocky Mountains. Here are three breathtaking road trip ideas in the Centennial State.
Glenwood Springs a Winter Wonderland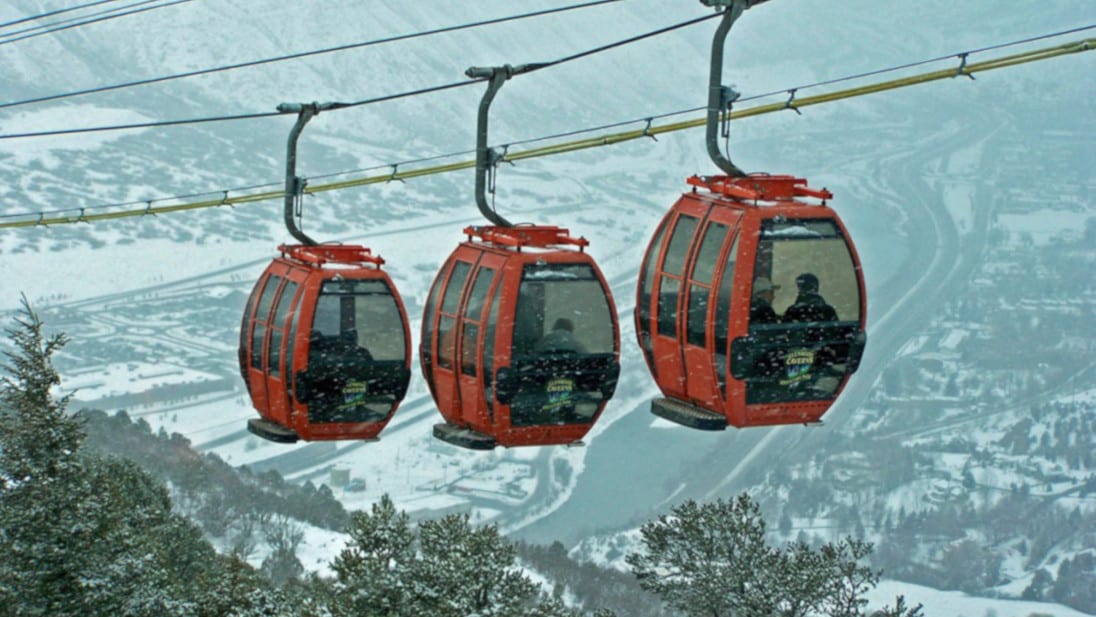 Besides the evergreen forests covered in snow, and Bambi peeking behind almost every tree, one of the most enjoyable things about Glenwood is the hot springs. If you like soaking in warm turquoise water surrounded by the beautiful Rockies and having food and cocktails delivered to you, this just might be the perfect spot. There are ample spas in this relaxing Roaring Fork Valley retreat town.
However, if you find all of this to relaxing, you can always explore the White River National Forest, or make the winter trek up to the Hanging Lake. With the local ski area, Sunlight Mountain, offering fantastic tree skiing and family terrain, Glenwood Springs really has everything you need for a complete winter holiday. Needless to say, you won't be bored.
Skiing in the Vail Valley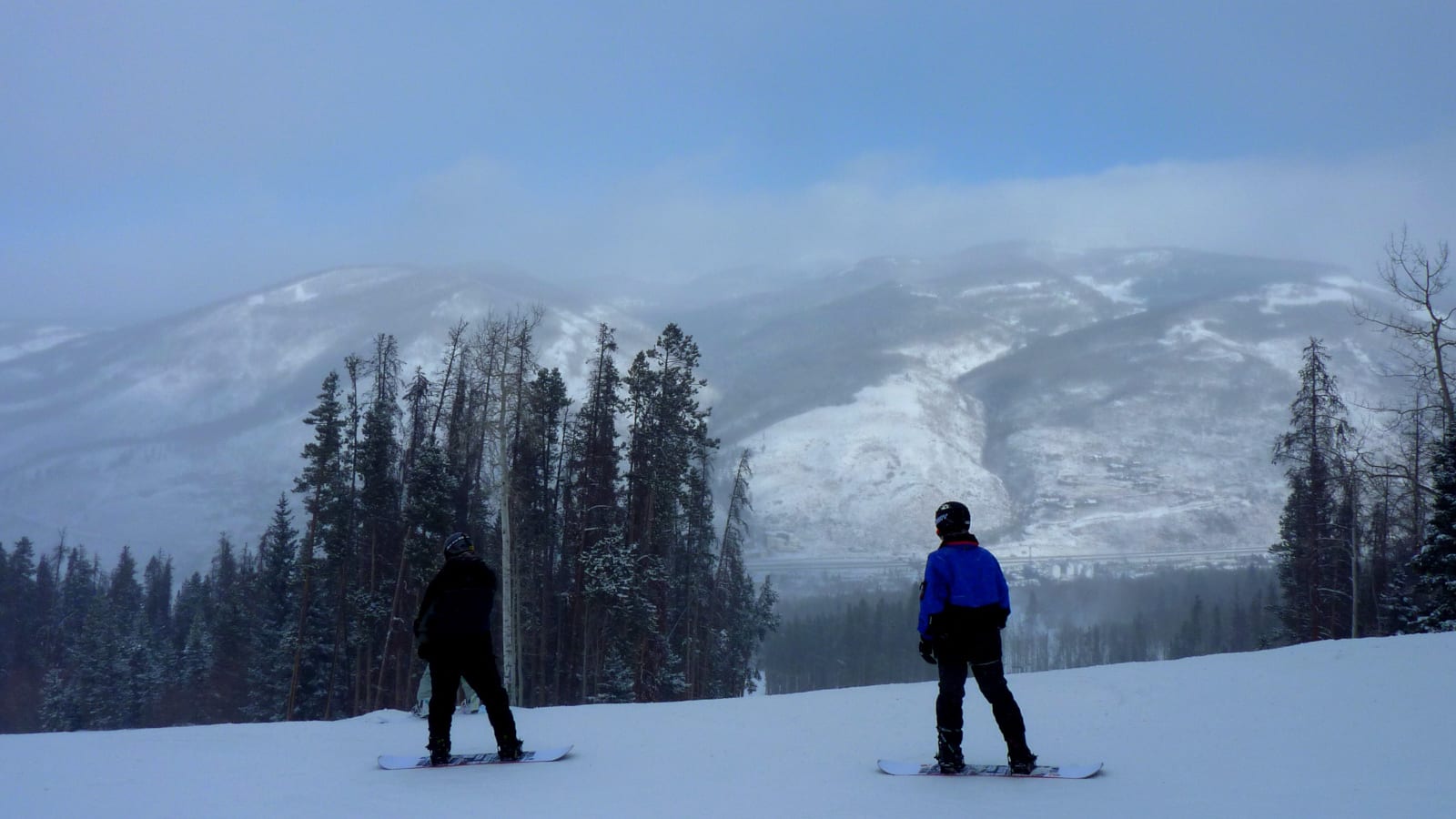 Skiing is a must in Colorado, and one of the best places to do it is Vail. With its 5,200 acres, this resort is designed for pros and beginners alike. Before you pack your snowboard and hit the road, make sure you think about safety, too. Because it's a mountainous area, taking extra precautions is highly advised. Since road accidents almost double during winter in Colorado, making sure you're covered should be a priority.
On top of having the most famous bowl skiing in the state and the largest mountain by skiable terrain, the Vail Village itself is a global luxury destination. Few times in the Rocky Mountains, from Jackson Hole to Aspen, can match Vail's international flair and five-star attitude.
You can find plenty of top Vail hotels for affordable rates, especially with proper planning. Nearby secluded town gems, such as Red Cliff and Minturn, can keep the memories lasting and the road less traveled. Also, Beaver Creek, Vail's sister resort and Eagle County neighbor, is only 15 minutes west of town.
Glen Eyrie in Colorado Springs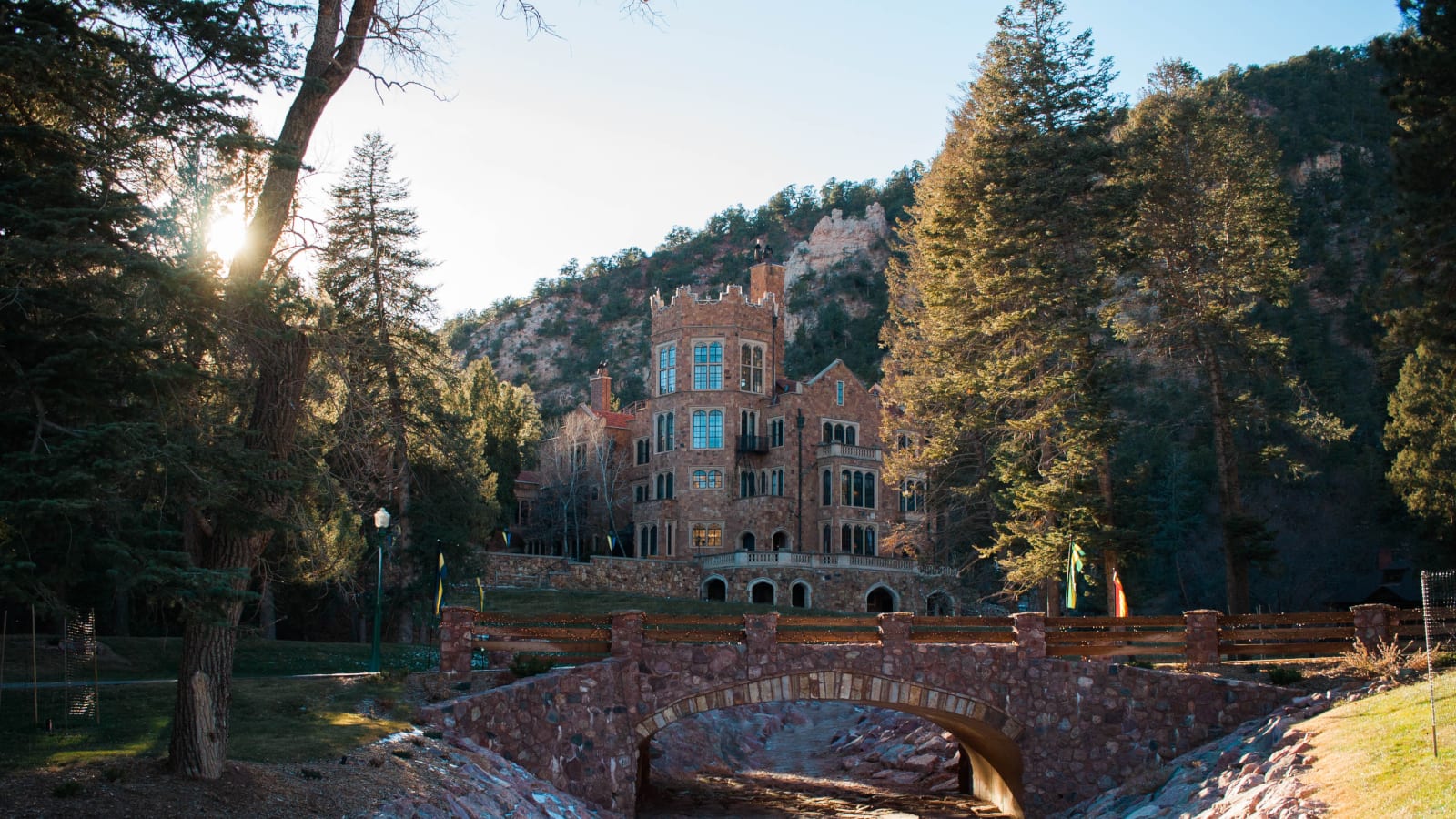 If you want to make your road trip an educational one, Glen Eyrie is a place you'll want to explore. Glen Eyrie was built in 1871 by General William Jackson Palmer, who was the founder of Colorado Springs. Today, this English Tudor-style castle is one of the main attractions in Colorado Springs. It offers a variety of educational, fun, and relaxing activities to all visitors.
This is the type of place where you can enjoy tea, coffee, and cakes on a cold winter day, read a book, or just relax by one of their many antique fireplaces. However, if you seek adventure, you can always go for a scenic walk around the castle and spot a deer or two, maybe even a mountain goat.
With a home base in Colorado Springs, you'll be a stone's throw from incredible, world-class attractions like Garden of the Gods, Cave of the Winds, and Manitou Cliff Dwellings. And believe it or not, you can drive up to the 14,115-foot top of Pikes Peak year-round, weather pending.
Hot Springs in the "Heart of the Rockies"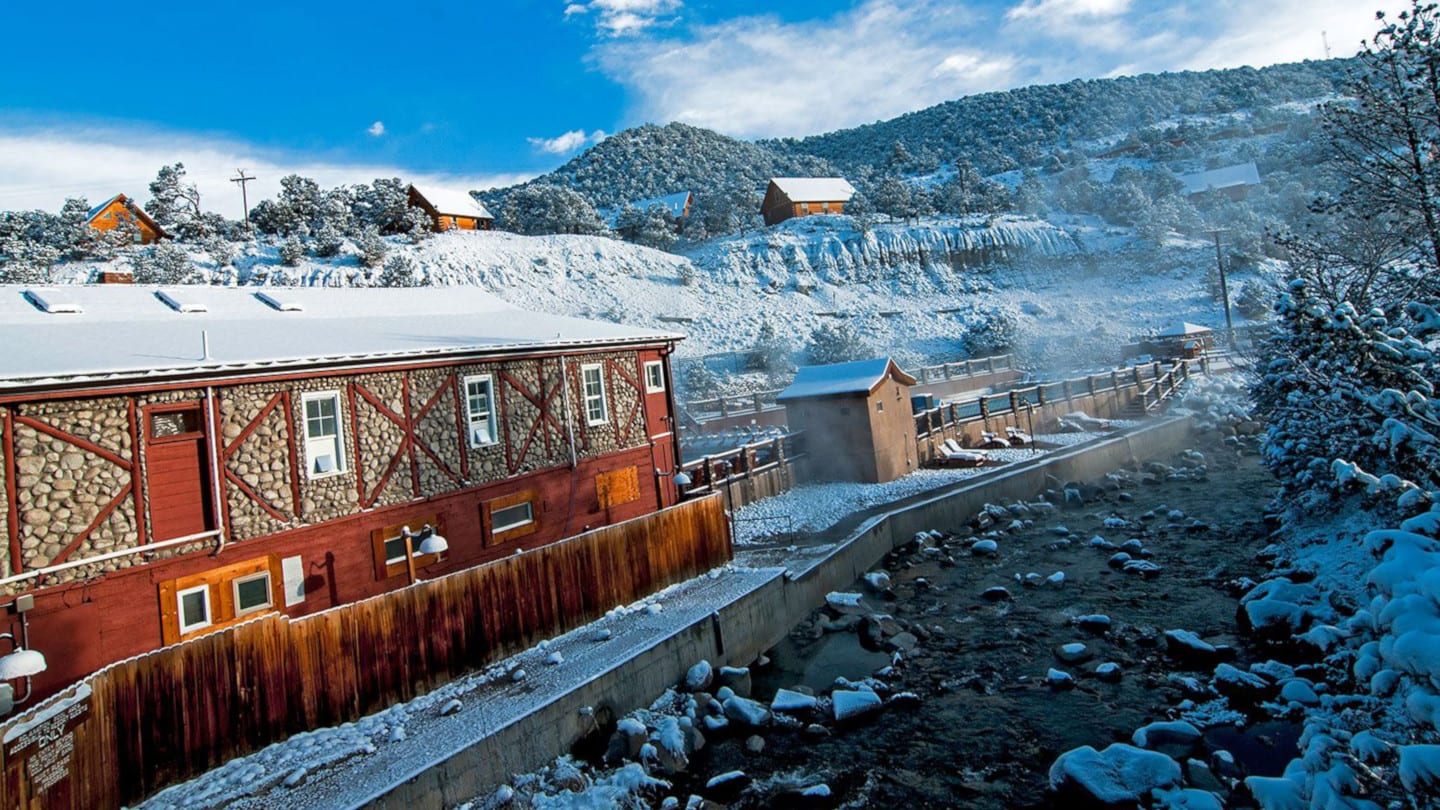 Chaffee County, home to the mountain time gems of Buena Vista and Salida, claims the status "Heart of the Rockies", in reference to its location in the middle of Colorado. Nearby Park County neighbor, Hartsel, actually claims status as "Heart of Colorado", being in the geographic center of the state. So what's Chaffee County got in spades? Hot Springs!
The only public one within Buena Vista city limits, Merrifield is private, that I'm aware of, is Cottonwood Hot Springs. It features motel lodging, cabins to rent with a private hot springs pool, camping in the summer, and 24-hour hot springs access for overnight guests. South down Highway 285 and you'll reach Chalk Creek Canyon in Nathrop.
Mt Princeton Hot Springs is the main attraction here. It's one of the biggest hot springs resorts in the state, with at least 2 large pools open for soaking in the winter, as well as very unique, primitive Chalk Creek-side pools. In addition, there are a variety of private hot springs in the canyon, including Antero Cabins and the one-of-a-kind Treehouse.
Head up west on County Road 162 past Mt Princeton Hot Springs to reach the bucket-list ghost town of Saint Elmo. You can access it year-round. The snowmobiling in Chaffee County is also top-notch, with trails upon trails in the San Isabel National Forest.
About 30 minutes south of BV lies Salida, which features its own Salida Hot Springs, a giant indoor community swimming pool, and private tubs for rent. It also has a historic district teeming with shops and restaurants.
And if you want to let the good times roll, just drive up over Poncha Pass into the San Luis Valley for an eye-opening view, and another two hot springs gems: Valley View and Joyful Journey. Both are in Saguache County.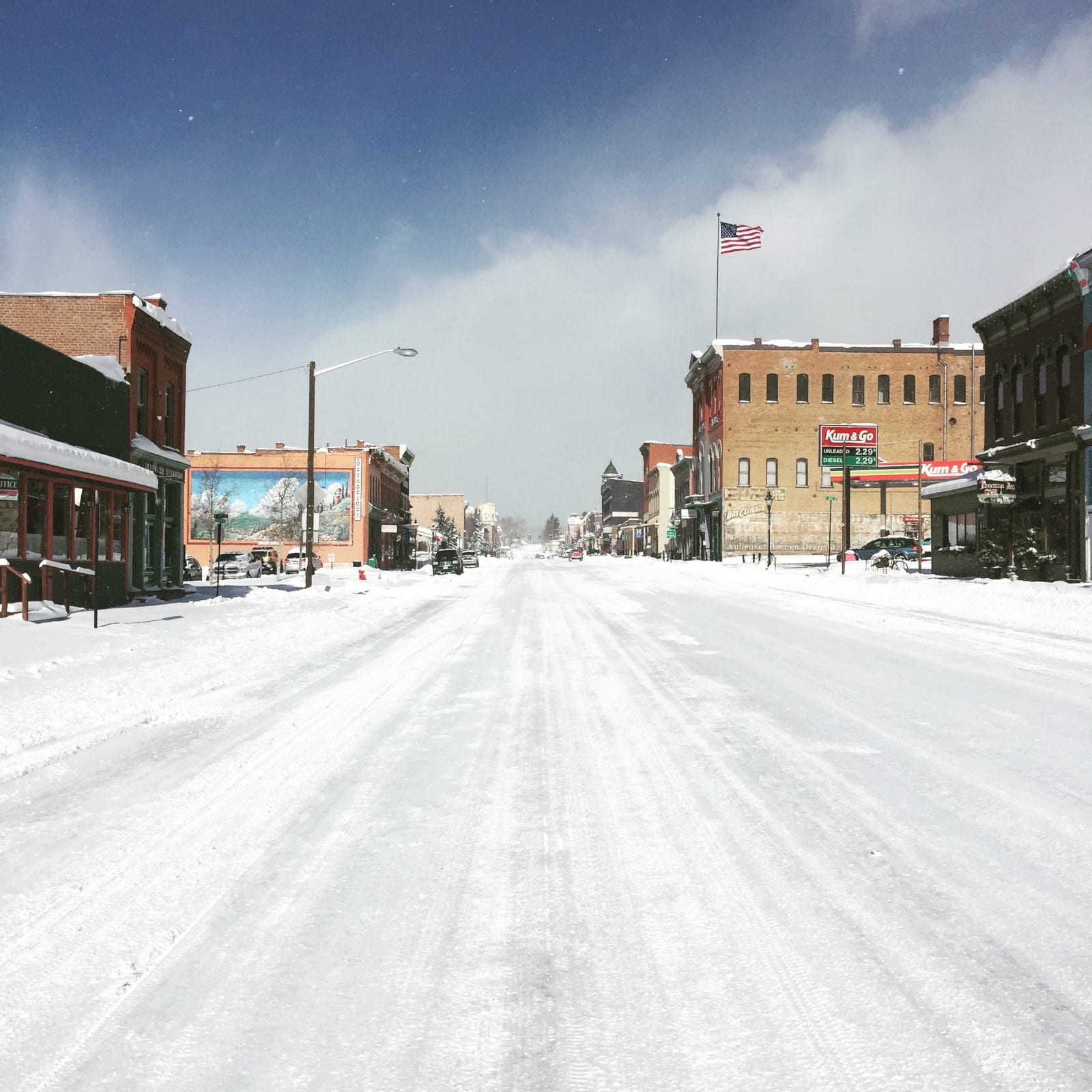 So, whether you're looking to go on a relaxing road trip or a more adventurous one, Colorado's got you covered. And if none of the aforementioned spots sparked your interest, you could try these winter vacation spots, or just hop in your winterized automobile and head right into the Rocky Mountains; Adventure will find you!