Whether it's bourbon, vodka, rum, or gin, there are several distilleries in Denver that have a spirit or a cocktail to enjoy. Each distillery offers different types of alcohol as well as a completely unique experience.
However, the one thing these craft producers have in common is a dedication to producing top-quality spirits. Many Mile High distilleries offer tours of the facility to provide an inside look at operations. You'll likely also find flights or tastings for a chance to sample, explore and compare.
When it comes to food, some distilleries in this list have food created in-house, while others host food trucks or provide suggestions for nearby restaurants to be delivered. Either way, it's a smart idea to enjoy a little food while you imbibe during your Denver distillery crawl.
Keep in mind that distillers are often experimenting and creating new items. This may mean a particular spirit could become unavailable, or there may be something different to explore. Hours of operation can change, too, so it's great to confirm directly with the distillery.
Stranahan's Colorado Whiskey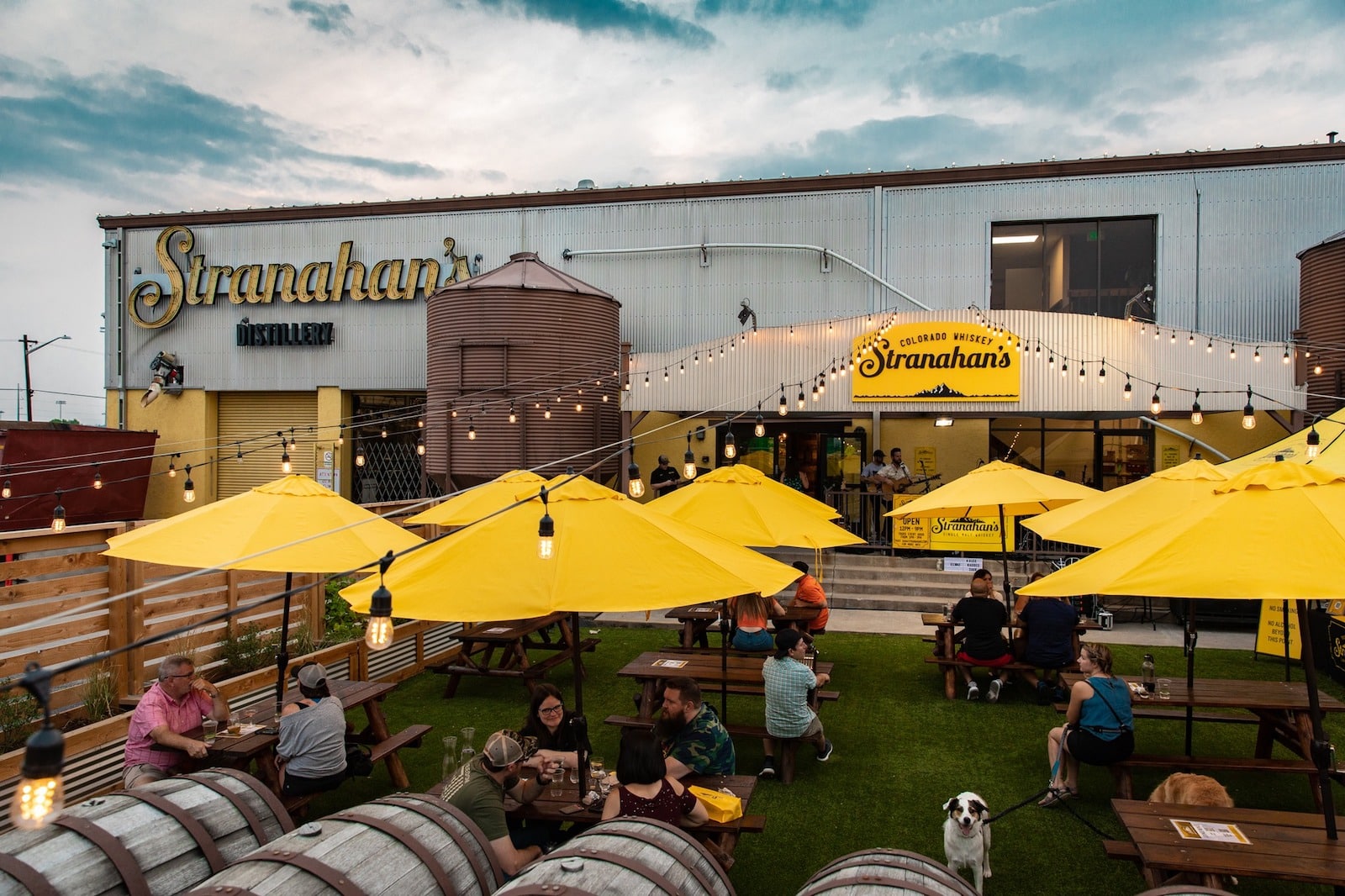 Stranahan's creates hand-produced, small-batch, single malt whiskey using malted barley, yeast, and Rocky Mountain water. Different varieties include Snowflake, a limited-release whiskey, where batches are aged for at least two years in American oak barrels.
Guests can visit the lounge for cocktails or for a whiskey flight or book a variety of tours, including a tour that focuses on cask finishing. There are also other types of events here, such as a cocktail class and a whiskey and chocolate pairing.
200 South Kalamath Street | 303-296-7440 | stranahans.com
Mile High Spirits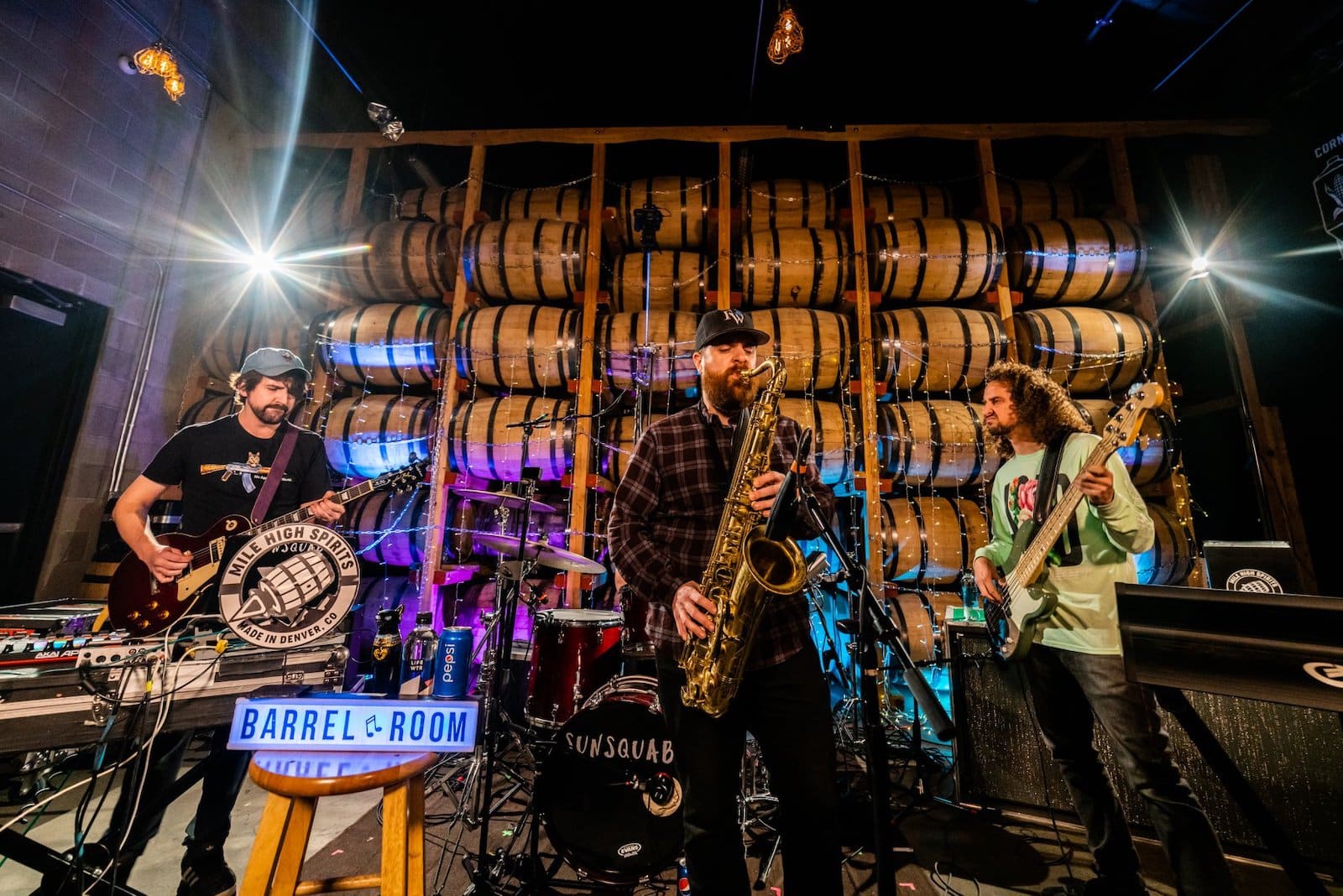 Mile High Spirits produces different types of whiskey and bourbon, as well as gin, vodka, tequila, and rum. The Fireside Old Fashioned spirit is made with the award-winning Fireside Bourbon along with fresh orange peels with natural cherry and angostura bitters.
In addition to cocktails, the Tasting Room is a great spot to enjoy music. You'll find bluegrass on Sundays, DJs, and live music throughout the weekend. Also available are house-made seltzer cocktails made with vodka or tequila.
2201 Lawrence Street | 303-296-2226 | drinkmhs.com
Tighe Brothers Distillery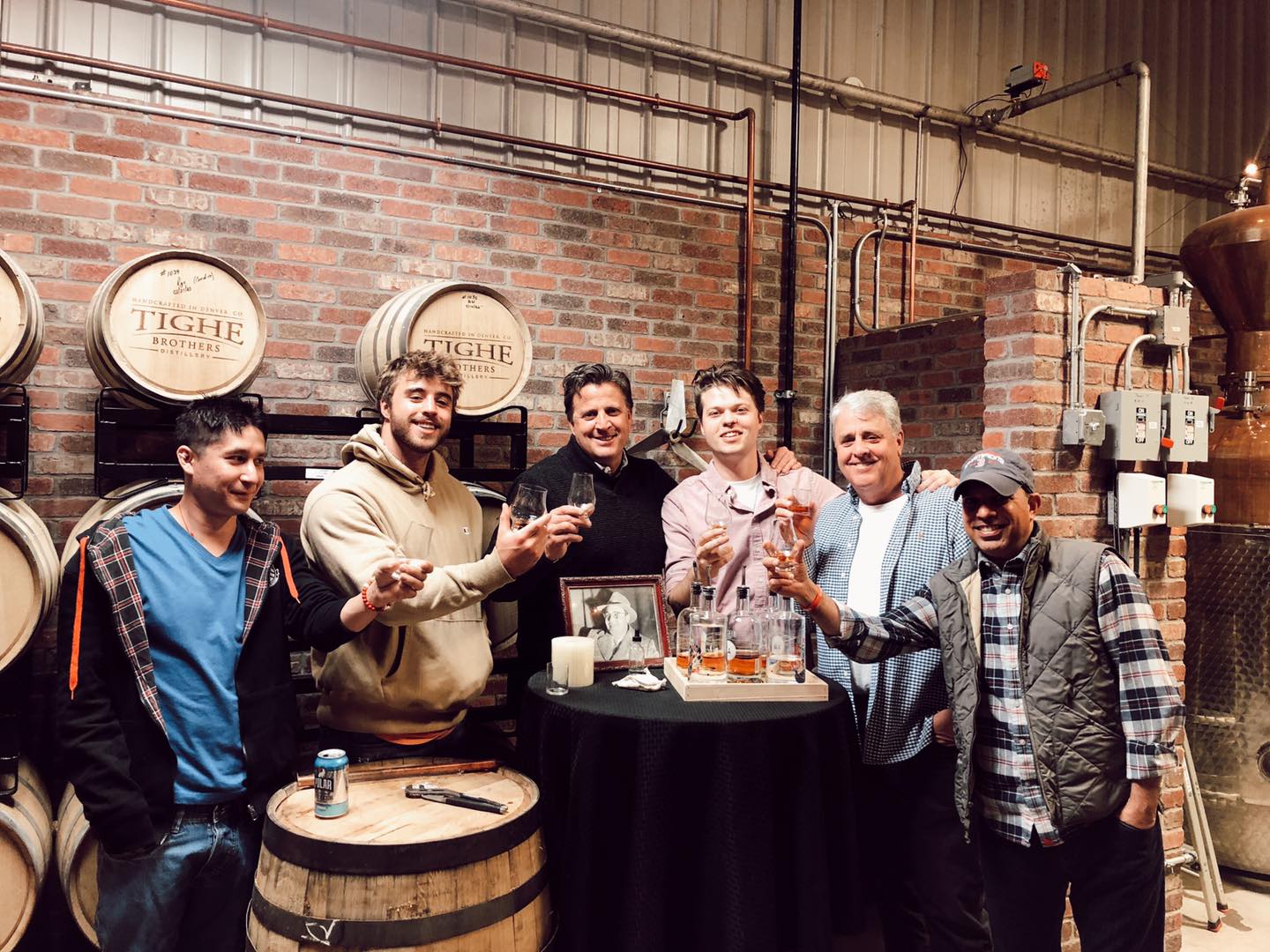 Tighe Brothers Distillery is owned by brothers Paul and Danny. They produce single malt wheat whiskey, whiskey bourbon, rye whiskey, vodka, and gin. The single malt whiskey has a taste of caramel and butterscotch, as well as licorice and fennel.
If you want an inside peek at how it all comes together, the 45-minute tasting & tour offers a behind-the-scenes look. The cocktail menu has creative concoctions, such as Hannah's Lemonade, with lemon-infused vodka, muddled lemon wedge, raspberry puree, and mint.
4200 Milwaukee Street | 303-635-6177 | tighedistillery.com
Rising Sun Distillery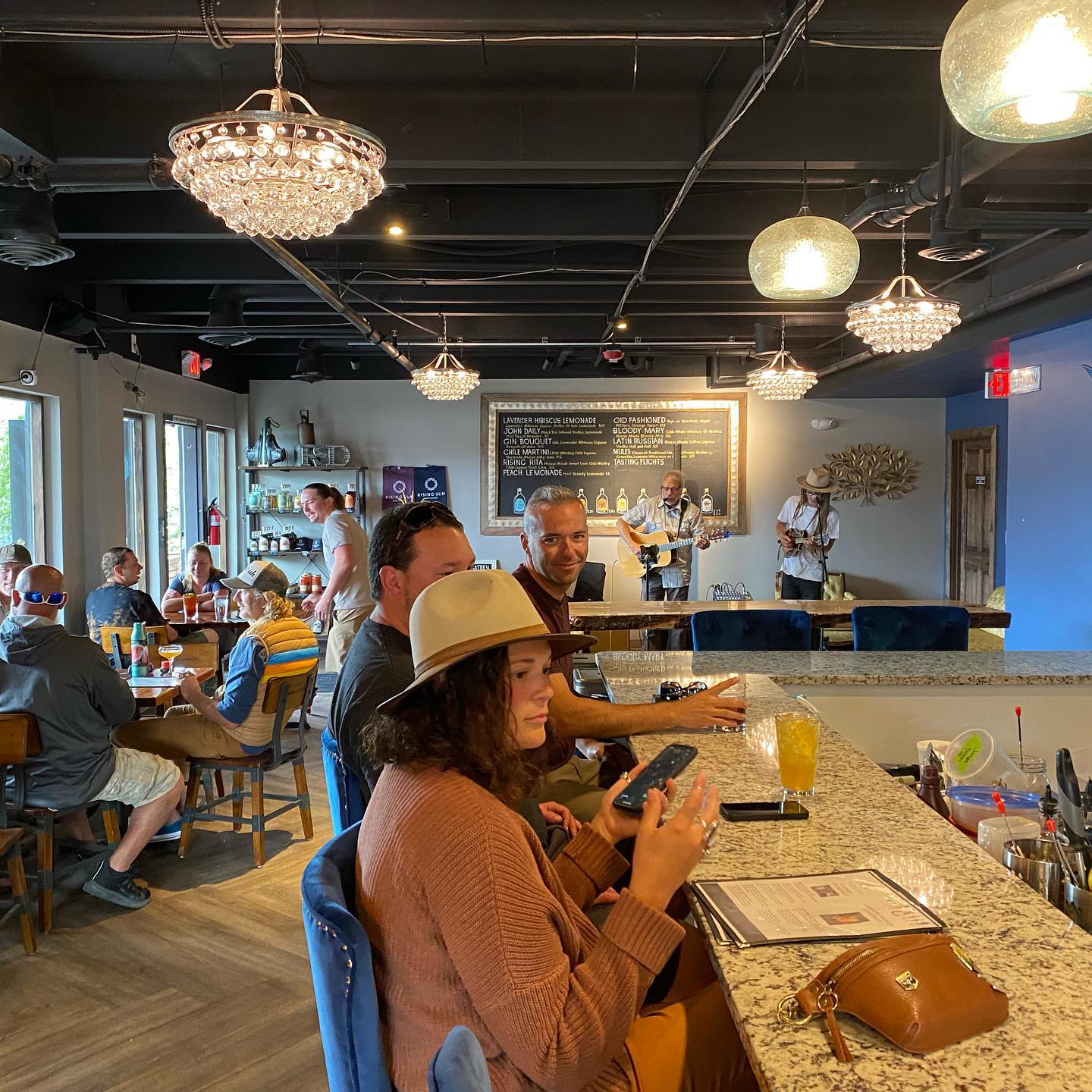 Rising Sun Distillery focuses on using local ingredients when possible. Traditional options include rye whiskey, bourbon whiskey, gin, and vodka.
There is a distillery tour available to give a look at the production facility and an overview of how the spirits are made. After the tour is complete, guests can taste up to ten of their spirits.
1330 Zuni Street, Unit J | 303-378-2672 | risingsundistillery.com
Leopold Bros.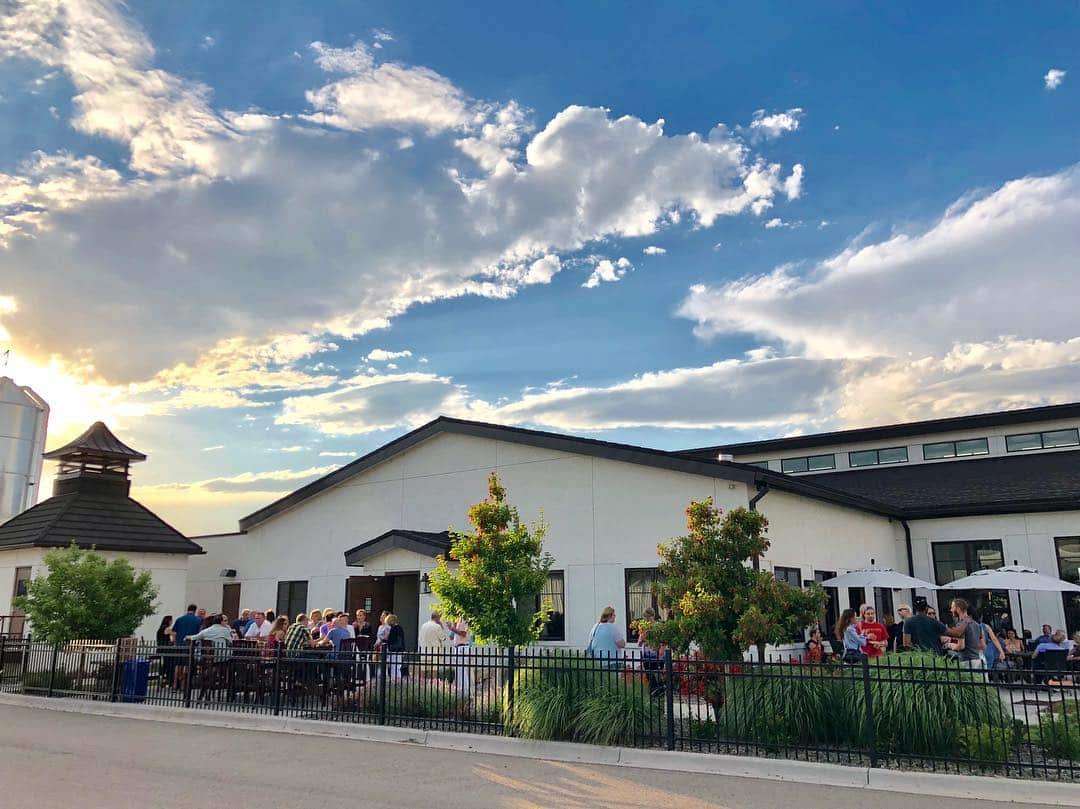 Leopold Bros. was founded by brothers Todd and Scott Leopold. The distillery was relocated to its home in Colorado from Michigan in the mid-2000s. Their on-site barrelhouse holds up to 2,000 barrels. They produce a wide variety of spirits, from small-batch gin and whiskey to Maraschino liqueur.
There are educational tours offered, and half of the net proceeds are donated to local charities, such as Food Bank of the Rockies, Project Angel Heart, Children's Hospital of Colorado, and Colorado Symphony.
5285 Joliet Street | 303-307-1515 | leopoldbros.com
Denver Distillery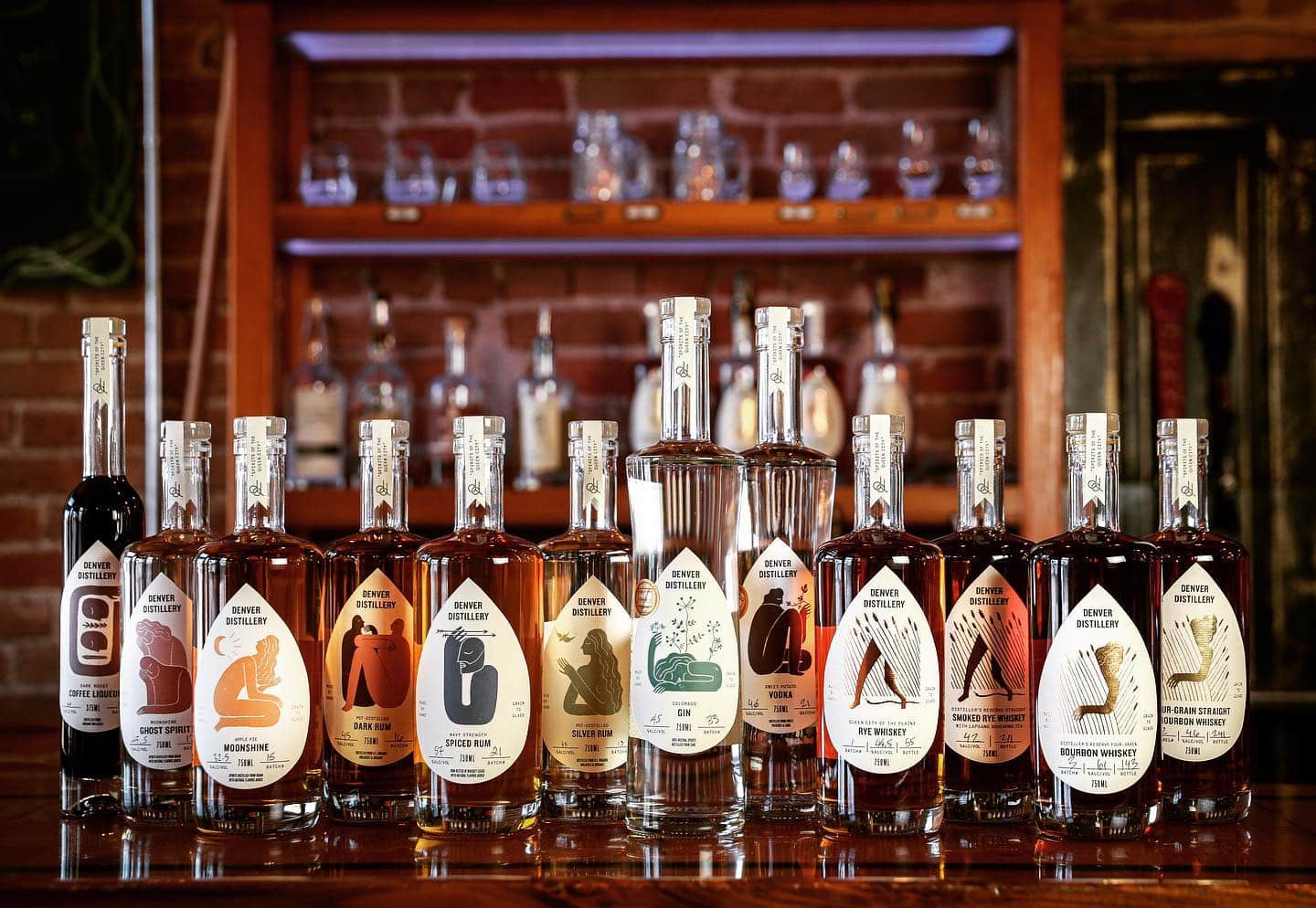 Denver Distillery creates an array of award-winning spirits, such as rye whiskey, four-grain bourbon, vodka, gin, and rum. The Dark Rum is made from organic Black Pearl Select molasses and raw honey. It's distilled twice in a handmade copper pot still.
In the tasting room, there are classic cocktails and seasonal options. Traditional drinks include a gin and tonic, old fashioned with bourbon or spiced rum, a martini, and a smoked Manhattan. They also serve Colorado beer, cider, and wine.
244 South Broadway | 720-381-3226 | denverdistillery.com
Laws Whiskey House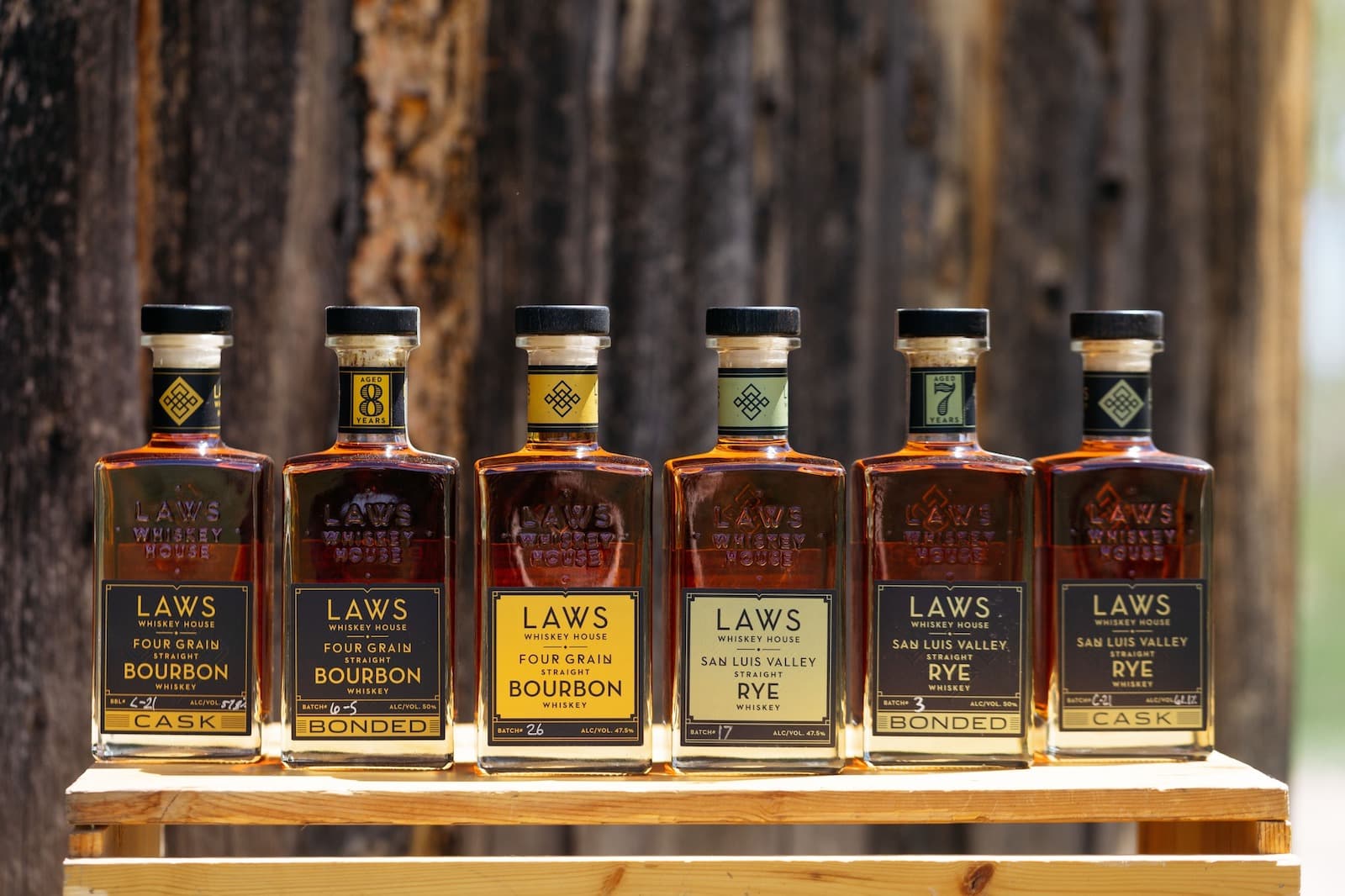 Laws Whiskey House utilizes only heritage and heirloom grains grown in Colorado for the whiskey produced. The whiskey is aged in American white oak barrels for two years at a minimum.
Limited-release options are also available. For example, there is a bourbon whiskey finished in an Armagnac cask and one finished in a honey cask. Guests can attend a public tour or schedule a private tour with a maximum of ten guests.
1420 South Acoma Street | 720-570-1420 | lawswhiskeyhouse.com
The Family Jones Spirit House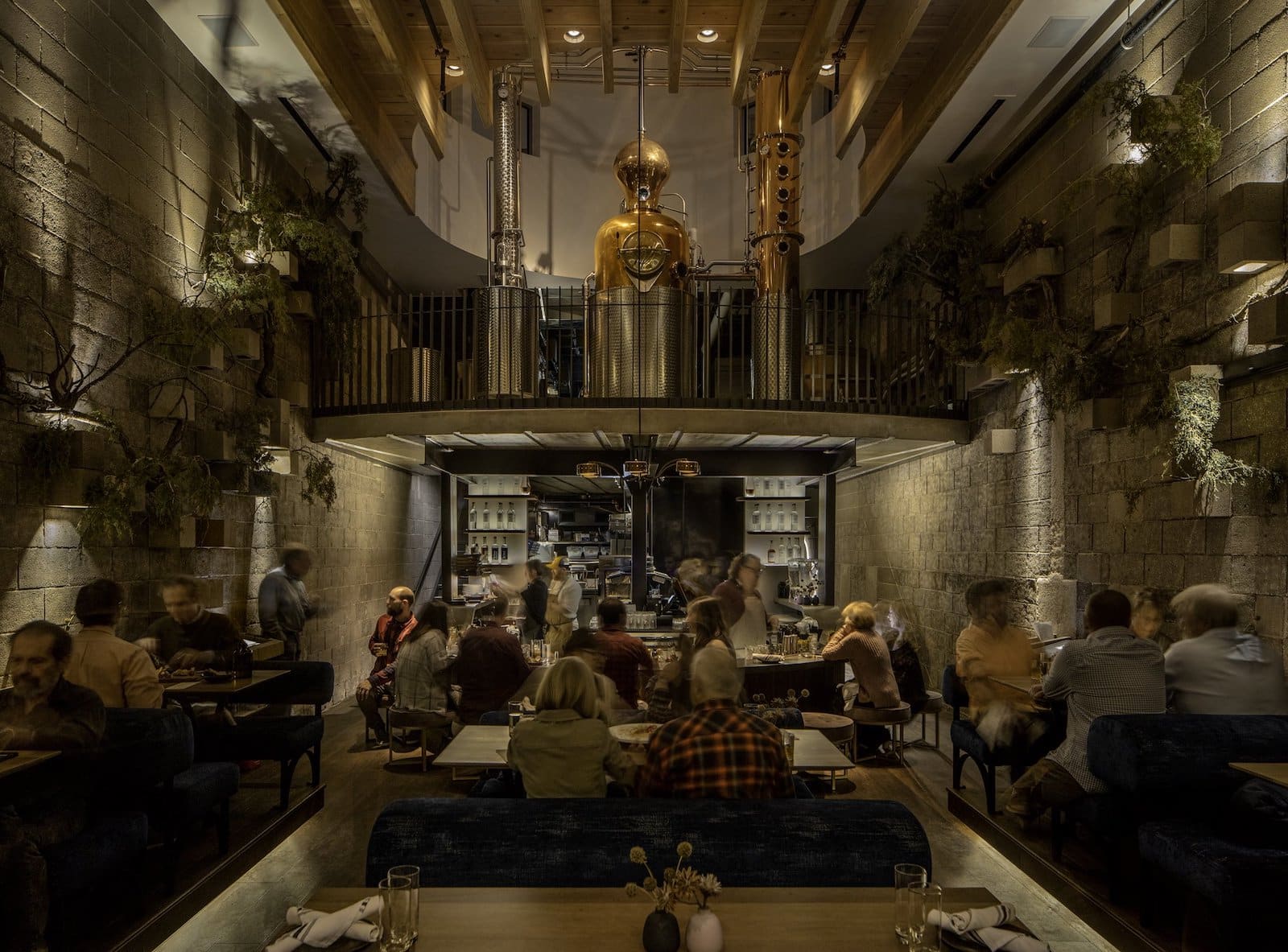 The Family Jones Spirit House hosts a weekly guided tour and tasting, which includes small bites and a flight. You'll find whiskey, gin, vodka, bourbon, and rum, some of which have taken home awards from the American Craft Spirits Association and San Francisco World Spirits Competition. The distillery has also done collaborations with Denver-based TRVE Brewing.
Guests can build their own flight with up to eight spirits. To go along with the cocktails, there is a variety of bites to pick on – spicy candied walnuts, fava bean hummus, curried red lentil dip, smoked chicken salad with crackers, and cookies.
3245 Osage Street | 303-481-8185 | thefamilyjones.co
Mythology Distillery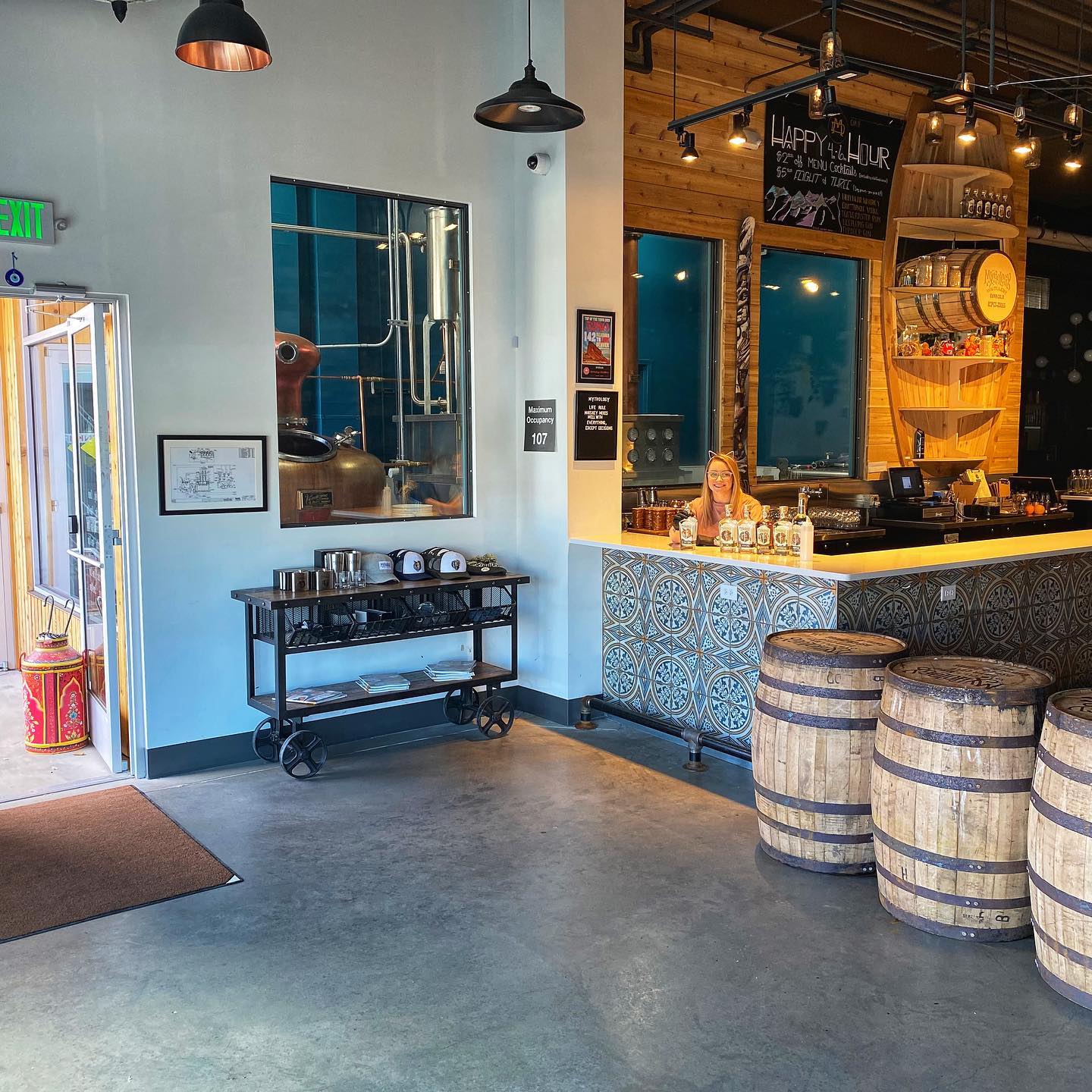 Mythology Distillery was founded by Colorado native Scott Yeates after returning from an adventure to the Alaskan backcountry, where each night was concluded with sharing stories with friends over whiskey and cocktails. Whiskey, gin, vodka, and rum are produced at the Denver distillery.
In the tasting room, food options include a pretzel board served with dark chocolate, caramel, and mustard dipping sauces, a charcuterie board with locally-sourced meats and cheeses and a seasonal hummus served with pita chips. Tours, which take about 30 minutes, share insight into the distillation process and the spirits.
The tour admission fee can actually be used as a credit towards the purchase of a bottle during your visit as well.
3622 Tejon Street | 720-458-0501 | mythologydistillery.com
Ironton Distillery & Crafthouse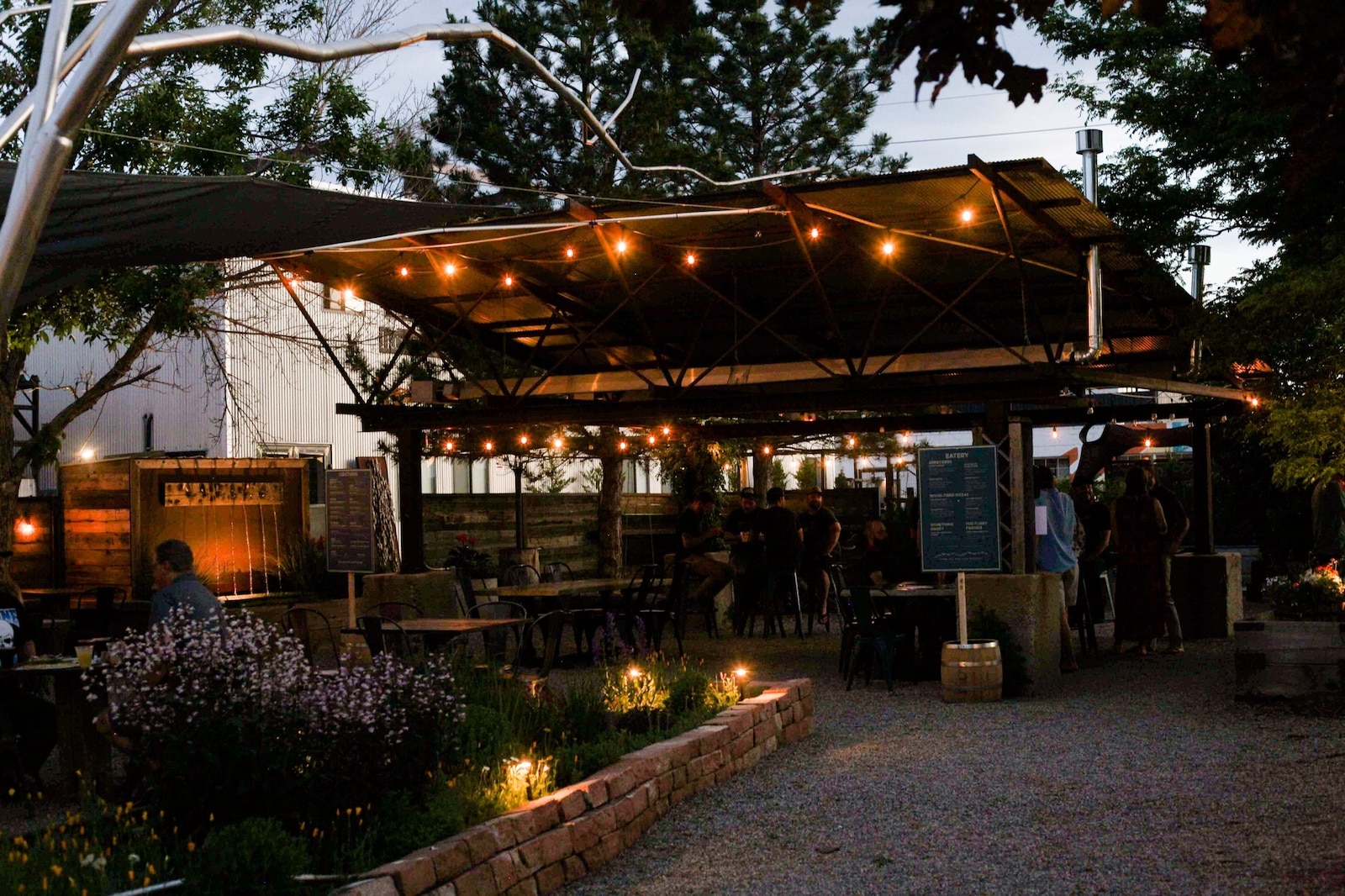 Ironton Distillery & Crafthouse is located in Denver's RiNo Arts District. There is a 10,000-square-foot patio that is dog friendly. Pizzas here are wood-fired, and the dough is created with spent grains from the distilling process. The used grain is also utilized again for spent grain knots and dog treats to help reduce waste.
For dessert, there is a peach whiskey ice cream and a coffee ice cream made with the distillery's coffee liqueur, along with caramel and pink peppercorn. Salads and various appetizers, such as spinach artichoke dip and a roasted garlic house-made hummus, are available, too.
3636 Chestnut Place | 720-532-0937 | irontondistillery.com
Archetype Distillery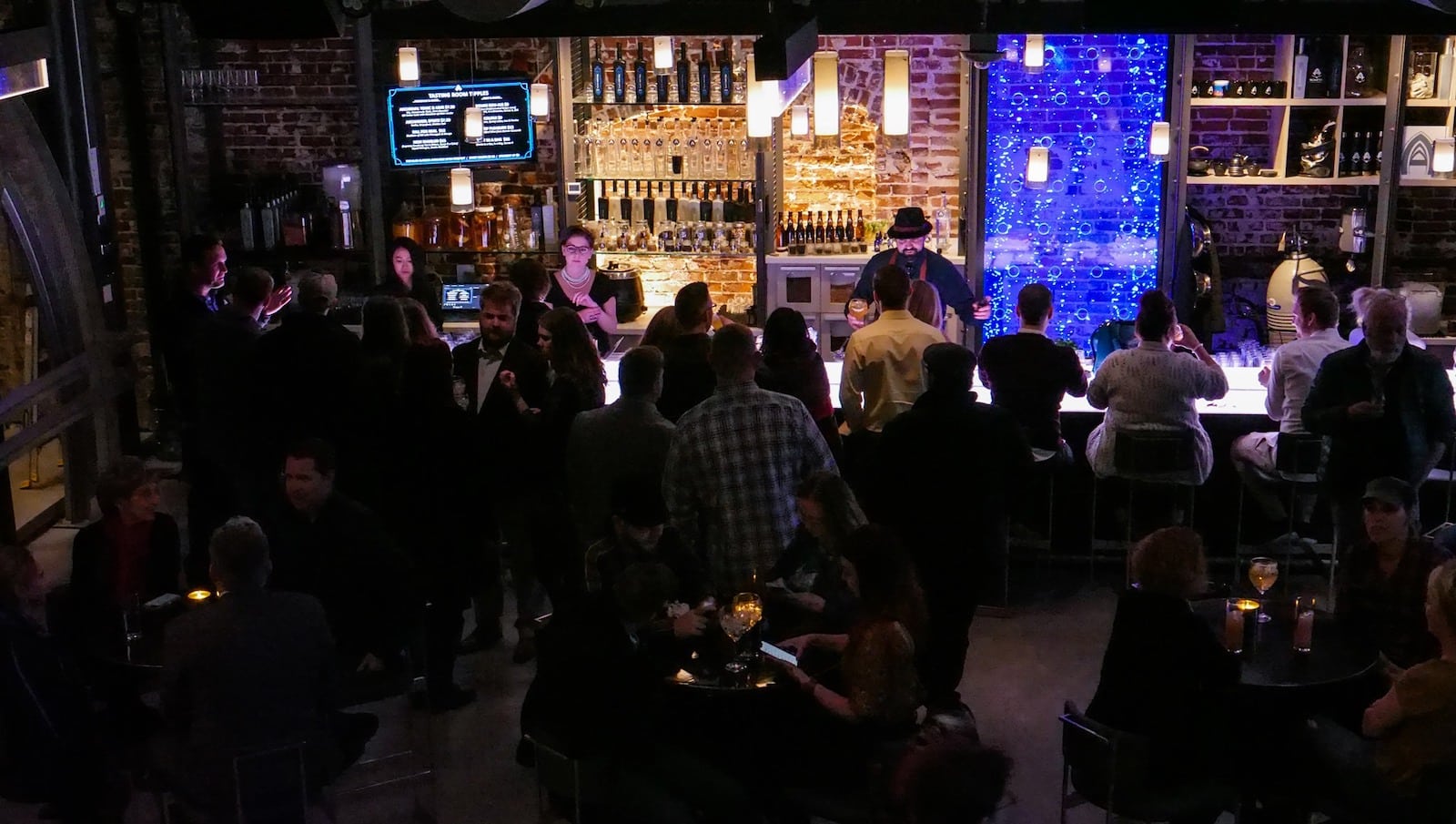 At Archetype Distillery, the spirits aren't made from grains, but instead from fresh-pressed grapes. A vodka made from cabernet heavy wine grapes as well as a traditional gin is available.
The tasting room is open by appointment. You can also order pre-made cocktails and spirits for curbside pick-up or local delivery. Guests can book one of the various experiences offered, including a cocktail class, a tour (plus welcome cocktail and guided tasting), or the premium experience, with a guided tasting flight, distillery tour, and mixology lesson to create your own cocktail.
119 South Broadway | 303-999-0105 | archtypedistillery.com
The Block Distilling Co.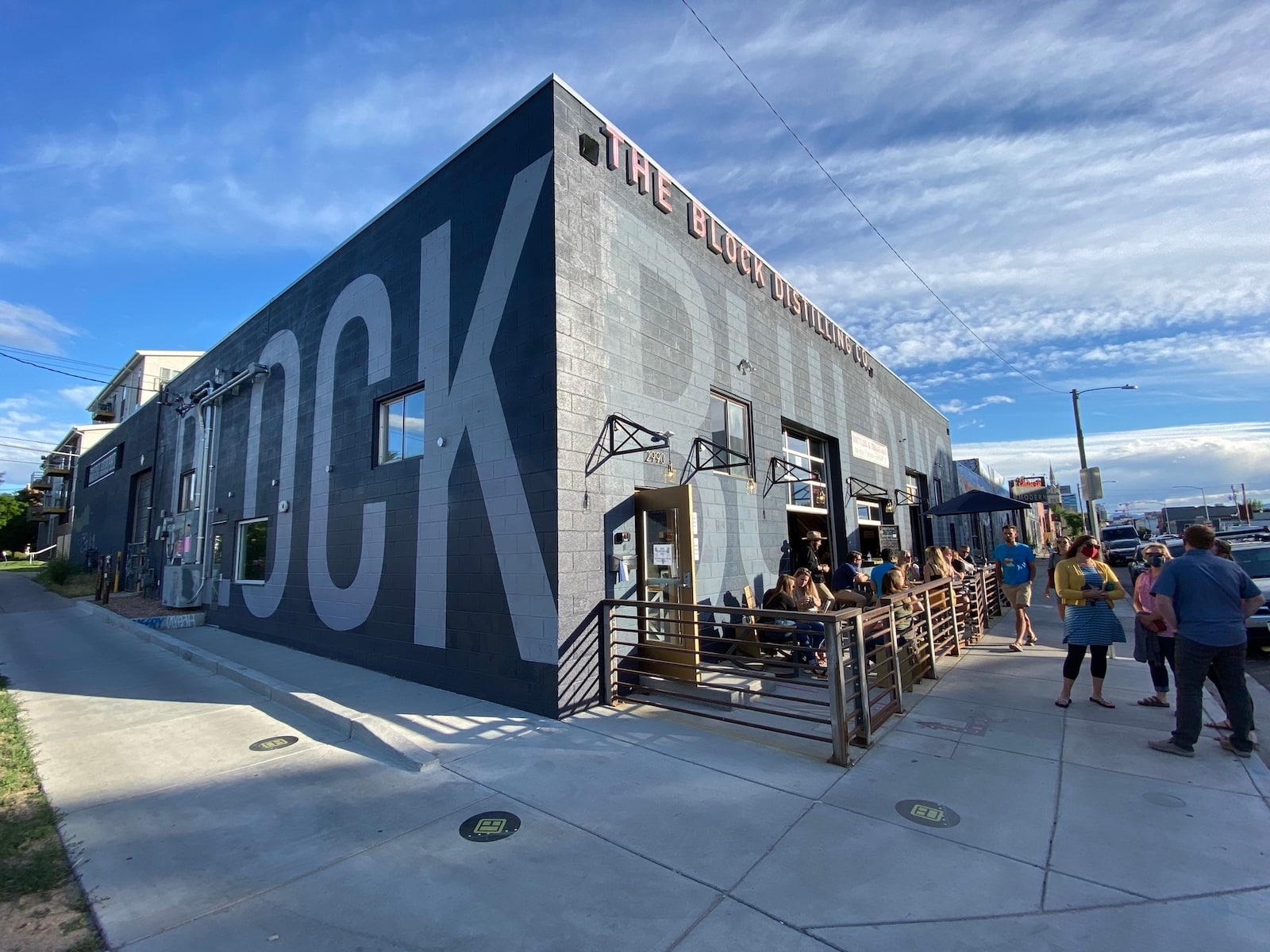 The Block Distilling Co. produces vodka, gin, bourbon, and coffee liqueur. There is a gin for each season – winter has notes of vanilla and oak, for example. For their grains, the distillery works with a farming family in Missouri, as well as uses a percentage from Colorado malt houses.
Some of the awards received include San Francisco World Spirits Competition, American Distilling Institute Spirits Competition, and New York International Spirits Competition.
The bar menu is filled with cocktails made from spirits, as well as mocktails, coffee, and tea. The About Last Night Comedy Show is a monthly event in the tasting room.
2990 Larimer Street | 303-484-9033 | theblockdistillingco.com
Bear Creek Distillery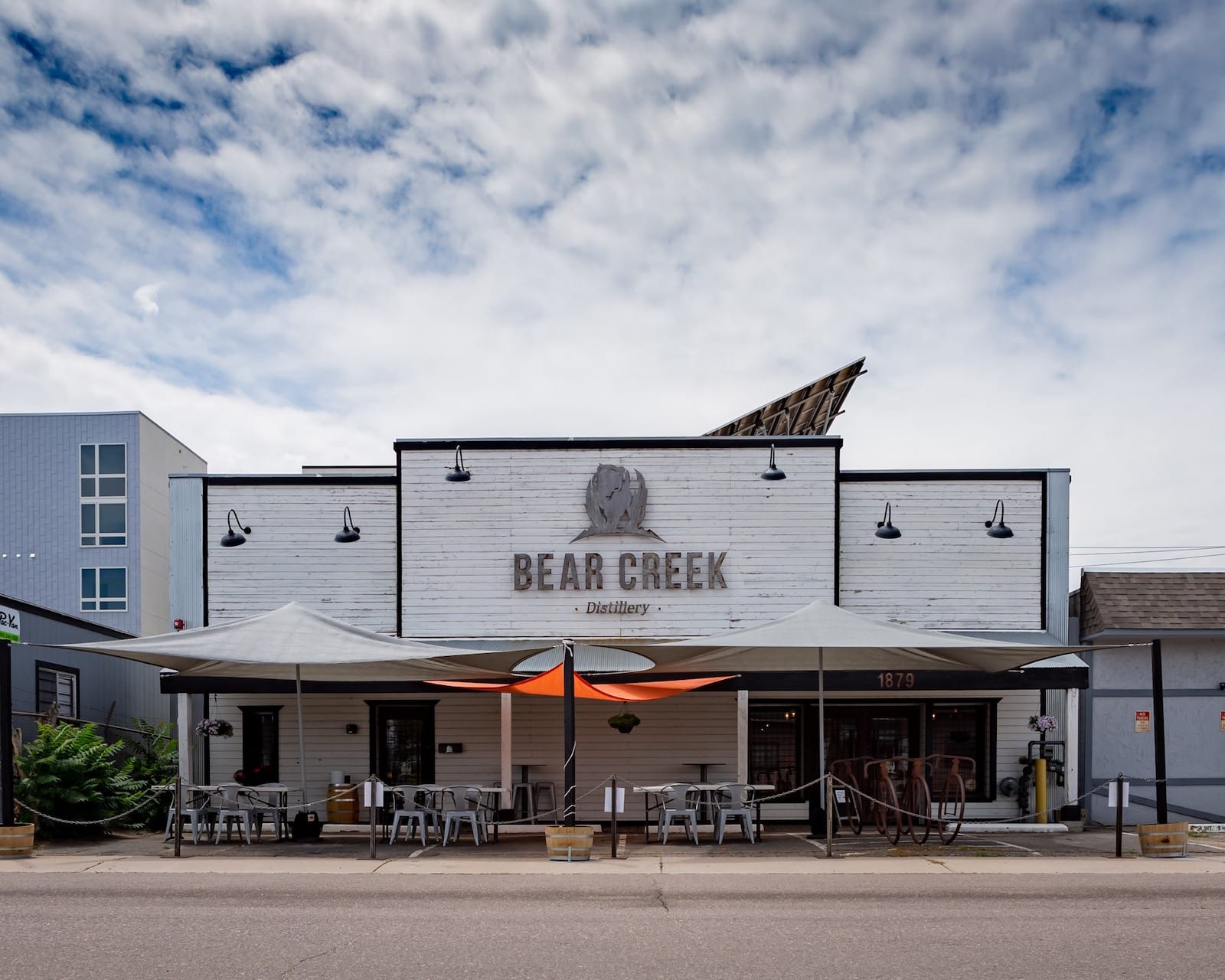 The spirits made at Bear Creek Distillery are produced on a German-built Kothe still. The line-up includes spiced rum, silver rum, cask-strength rum, rye vodka, wheat vodka, straight bourbon, wheated bourbon, rye whiskey, white whiskey, and wheat whiskey.
Tours are about 30 minutes long and include an explanation of the distilling process as well as a tasting. The admission fee can be used towards the purchase of a bottle of craft spirits or merchandise.
1879 South Acoma Street | 303-955-4638 | bearcreekdistillery.com
Deviation Distilling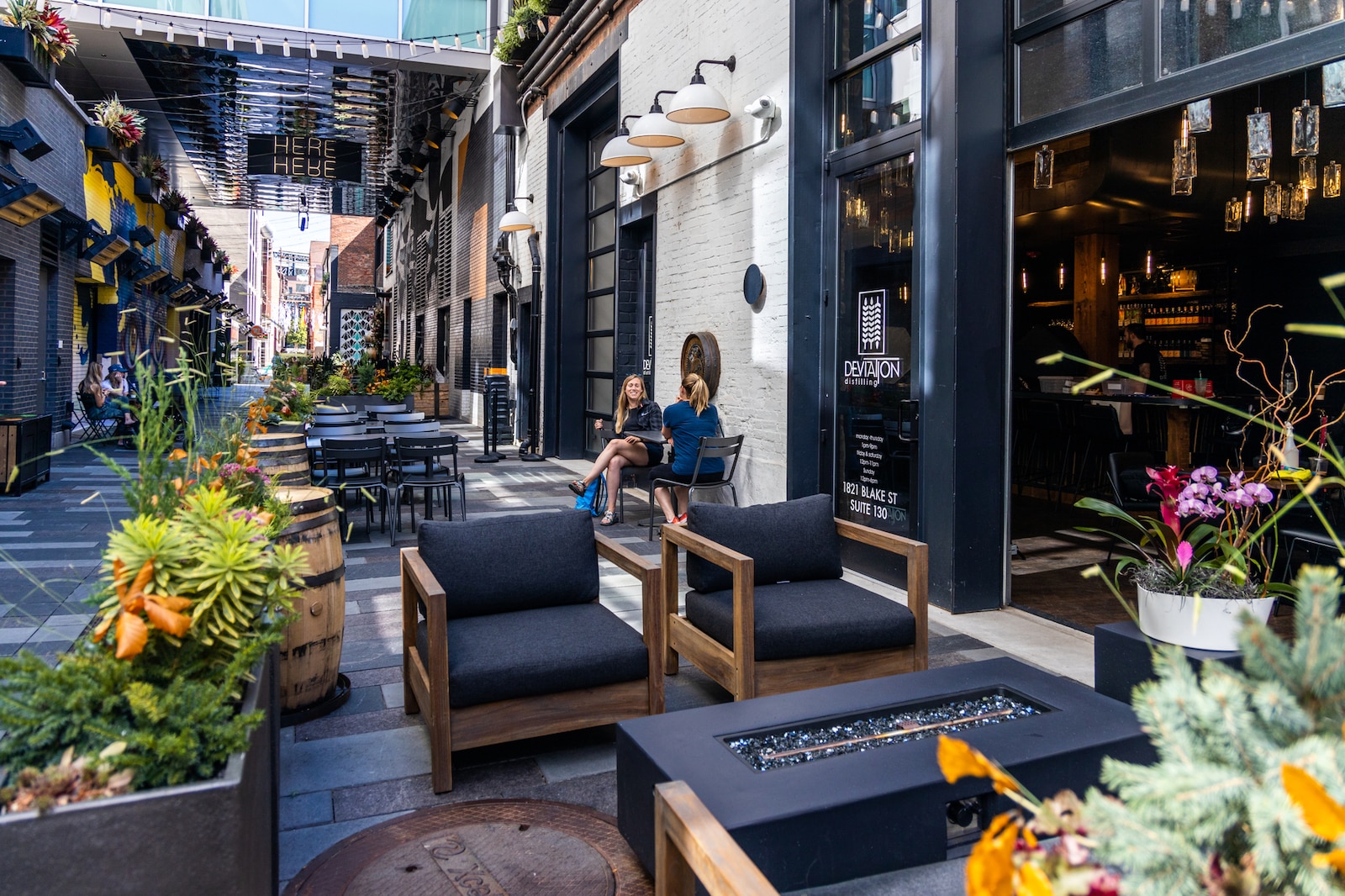 Deviation Distilling creates whiskey, bourbon, and several different types of gin. There's a Blood Orange Gin, Citrus Rosé Gin, and Mountain Herb Gin with spruce tips, rosemary, white sage, and native juniper. The Spice Trade Gin has Thai basil, ginger Szechuan peppercorns, and cardamom.
The tasting room is located in Denver's Dairy Block. What was once a firehouse in the 1800s is now a lounge with a patio and event space. Guests can choose from classic cocktails, barreled cocktails, and either a whiskey flight or a gin flight. Chocolate truffles are made with Deviation spirits.
1821 Blake Street, #130 | 720-645-1539 | deviationdistilling.com
Molly Brown Distillery
Molly Brown Distillery works with Colorado-based Root Shoot Malting out of Loveland for the grains used in their spirits. The bourbons produced here are never chill-filtered.
The Standard Bourbon is aged in a 53-gallon American charred oak barrel. The three-grain bourbon has hints of malt, dried fruit, and spices. The High Rye Bourbon has notes of caramel, malt, vanilla, and chocolate. The Spice Bourbon is infused with a blend of spices, including clove, cinnamon, and vanilla.
2300 East 77th Avenue | 720-593-9433 | mollybrownspirits.com
These Denver distilleries each provide their own take on spirits and cocktails. Wherever you decide to visit, it's always great to ask questions to learn more. If you're heading down to the Olympic City, stop by some of Colorado Springs' top distilleries. Cheers!