In addition to numerous breweries and nearby wineries, there are also some great distilleries in Colorado Springs to check out. Whether it's whiskey, rum, or gin, these locally produced spirits are well-made and carefully crafted.
Each distillery has its own way of doing things, a different story to share, and a new experience to offer guests. On top of some award-winning spirit selections available, many offer educational tours to get a glimpse at how the beverage is created. Visit the tasting room, if possible, to get an expertly made cocktail or sample a flight to learn what you might enjoy.
If you can't make it to the distillery, most provide a list of bars and liquor stores where you can find the product or even offer delivery. There are dozens of cocktail bars right in Colorado Springs where you can find these local creations.
A wonderful way to keep up with a distillery is to follow them on Facebook or Instagram. Here's where you could discover special releases, classes, and fun events happening at the tasting room.
Keep in mind that the exact selection of what is available at a distillery can change. It's always best to call and check what's available. The same is true for hours of operation, food availability, and policies on bringing along kids or a dog.
Here are some of the top distilleries in Colorado Springs, in no particular order:
Distillery 291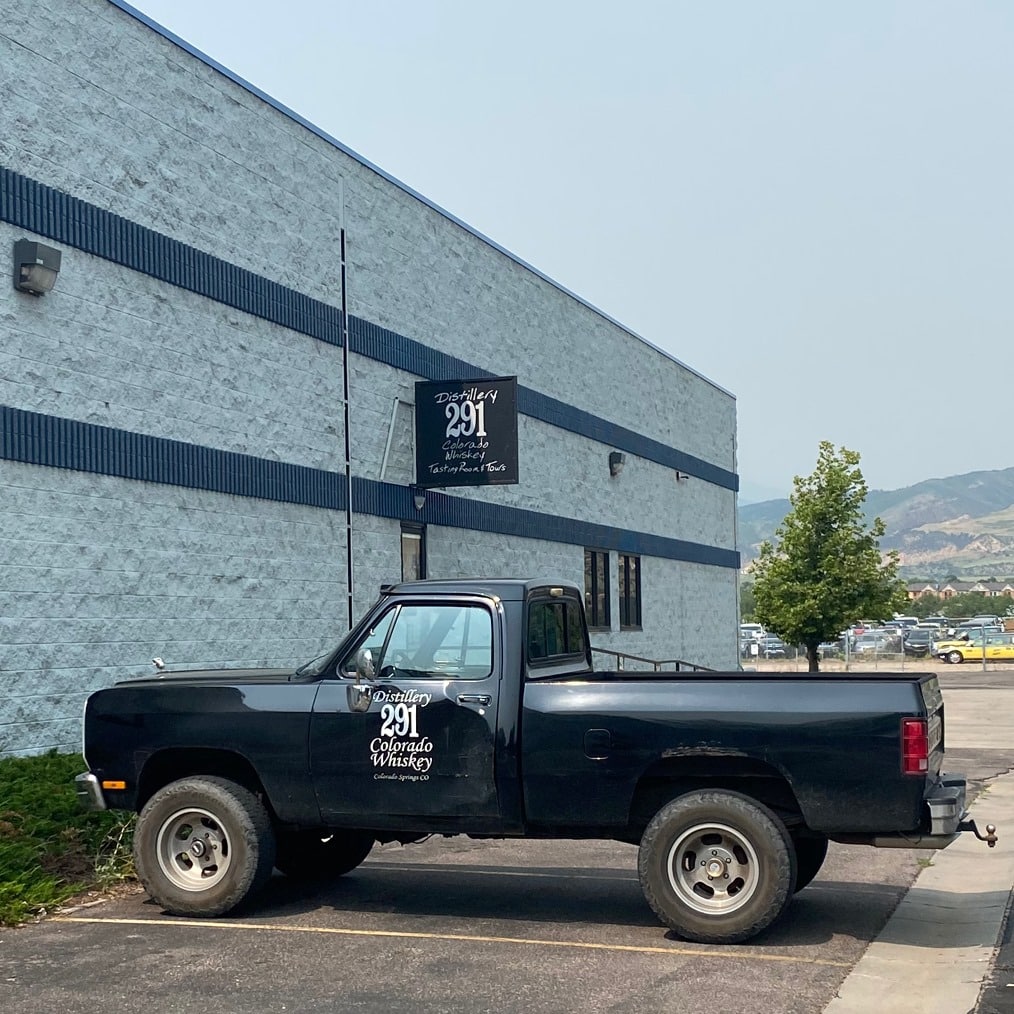 Distillery 291 is all about the whiskey, producing many options as part of the Classic Collection as well as Special Release whiskeys. The distillery has even won Whisky Magazine Icons of Whiskey America Craft Producer of the Year in 2022.
Some other awards include Breckenridge Craft Spirits Festival, International Wine & Spirits Competition, San Francisco World Spirits Competition, and World Whiskies Awards.
A few of the whiskeys have been finished with Aspen wood staves or for the Colorado Whiskey Dog Small Batch, aged in a White Oak Barrel. The small-batch whiskey is available for online purchase, as well as at the distillery. There is also a search tool on the website so you can find a store near you that sells it.
Guests can take a tour of the distillery or do a guided tasting, which includes a sample of seven flagship whiskeys and one flagship liqueur. The Decc is a citrus clove liqueur that is inspired by Colorado's crisp weather. It's described as fruity with peppery spices, and it's recommended in tea or coffee.
4242 North Nevada Avenue, Colorado Springs | 719-323-8010 | distillery291.com
Axe and the Oak Whiskey House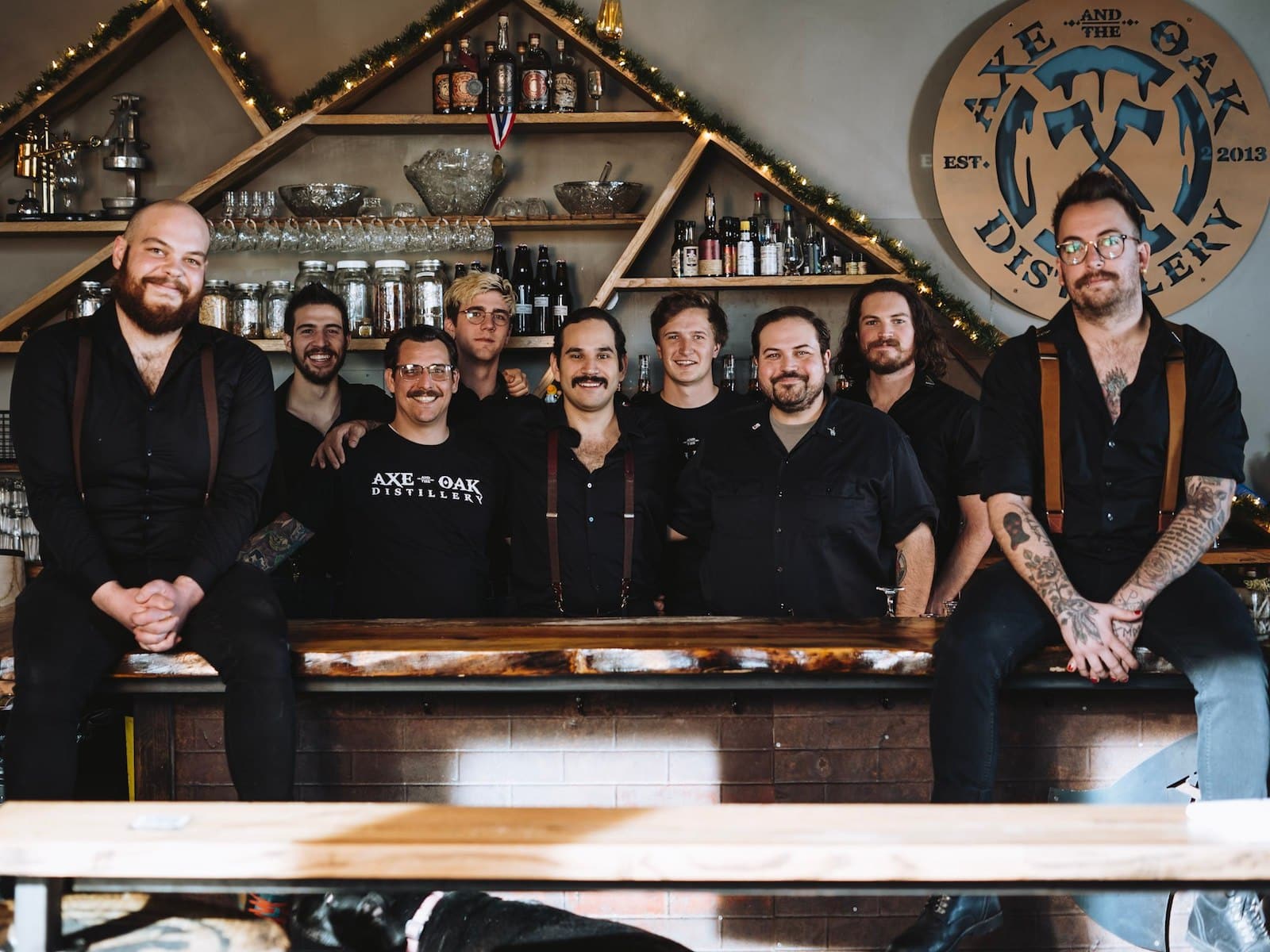 Axe and the Oak Whiskey House is making handcrafted whiskey that's made with local Colorado grains and Rocky Mountain water. The flagship spirit is the Colorado Mountain Bourbon Whiskey, which was originally released in 2013.
Other spirits include Incline Rye Whiskey, Pikes Peak Hill Shine, Citra Gin, and Cask-Strength Bourbon. The Fresh Colorado Whiskey is un-aged and was actually crafted to replicate the same use as vodka, tequila, or rum in a cocktail.
Inside the tasting room, you'll find live music on the weekends and no television, in hopes to build connections among guests visiting. Drink options include classic cocktails, seasonal cocktails, and flights. In addition to these cocktails, there are cigars available as well as various meat pies.
Familiar favorites include a Manhattan, Old Fashioned, Gin and Tonic, Mojito, Margarita, and Tom Collins. One of the signature cocktails is the Tobacco Old Fashioned, which is Axe and Oak Tobacco bitters, Colorado Mountain Bourbon Whiskey, torched orange peel, and maple served in a smoked glass.
There are comprehensive, hands-on distillery tours offered to give attendees a true picture of the process.
1604 South Casade Avenue, #80, Colorado Springs | 719-660-1624 | axeandtheoakdistillery.com
1350 Distilling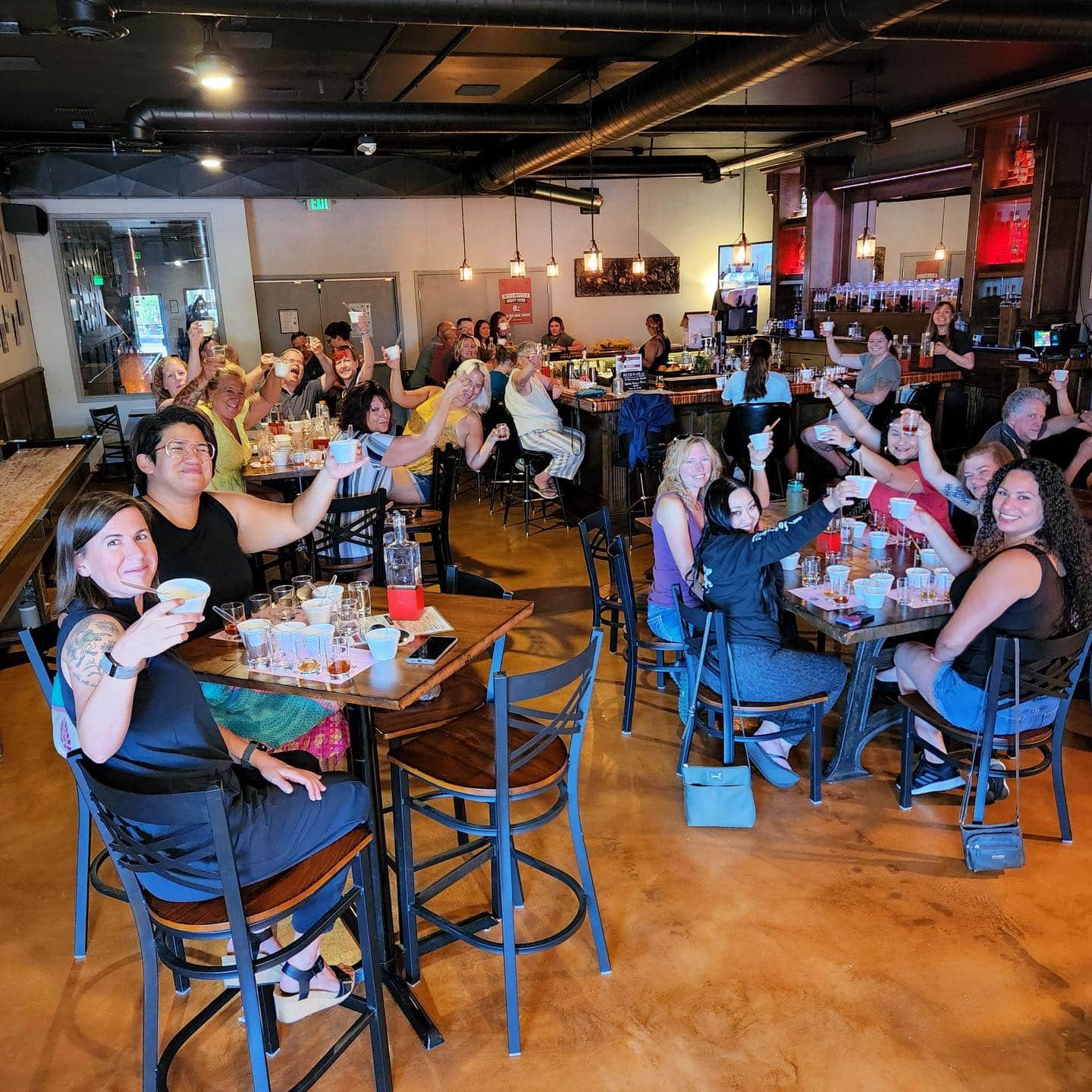 1350 Distilling produces a variety of spirits from locally sourced ingredients whenever possible. In addition to making rum, bourbon, gin, and vodka, the distillery aims to celebrate the American military and their loved ones.
Each spirit produced is dedicated to a different branch of the military ­– Coast Guard Guardian Bourbon, Army Minuteman Vodka, and Air Force Wingman Gin, for example. Ten percent of profits are donated to family and veteran non-profit organizations.
The Cinnamon Fire Bourbon is dedicated to firefighters and first responders in the United States. It gets a kick from being infused with spicy hot cinnamon. The Blue Jacket Rum is made with Colorado sugar beets, Louisiana molasses, and Rocky Mountain water. The Minuteman Vodka is made with 100 percent Colorado sugar beet sugar.
Some of the products have won awards, including the Bartender Spirit Awards. On Saturdays, there are distillery tours available with reservations available to solidify a spot.
There is an inside tasting room where you can sip on various cocktails, as well as an outdoor patio with gas fire pits. The Cup O' Joe Coffee Martini is a mix of Minuteman Vodka, vanilla syrup, and cold-brew coffee.
You'll find various food trucks visiting and fun events, such as a 70-ingredient Bloody Mary bar. Snacks include Mountain Man Trail Mixes, Kettle Head Popcorn, and Morgan Handmade Rations chips – barbecue, smoked sea salt, and green chili.
520 East Pikes Peak Avenue, Colorado Springs | 719-358-6614 | 1350distilling.com
Lee Spirits Company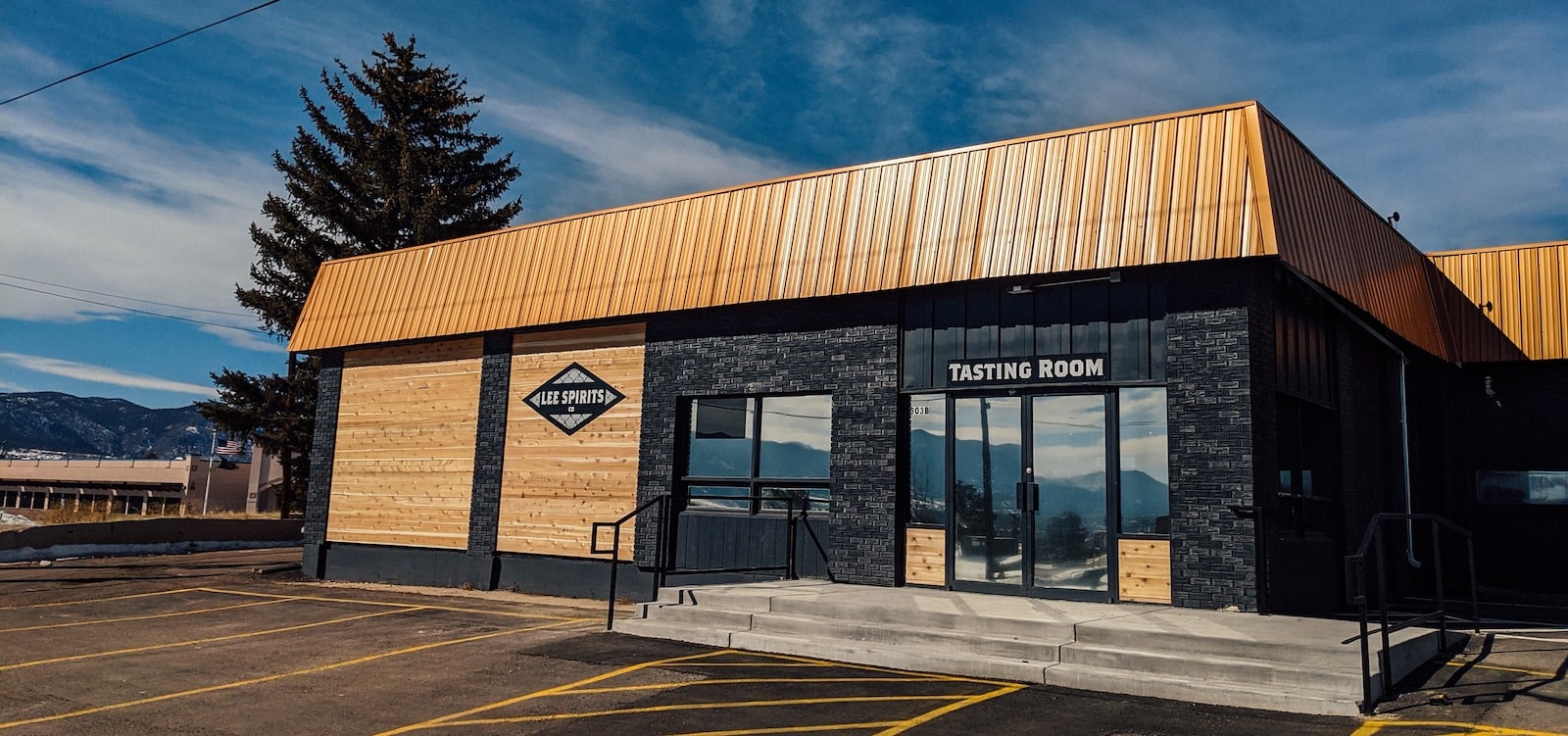 The goal of Lee Spirits Company is to produce liqueurs and gin that make pre-prohibition classic cocktails. Cousins Ian and Nick Lee, founders of the distillery, wanted to create a gin that went well in traditional recipes as written. The speakeasy-inspired tasting room, which is called Brooklyn's on Boulder Street, was voted Best Bar in Colorado Springs.
Available spirits include Peppermint Schnapps, Crème de Cacao, and gins infused with different ingredients ­­­­– strawberry, lavender or peppers, and spices. Alpine Liqueur is a combination of flowers, roots, and herbs.
The Strawberry Ginger Gin is made with subtle ginger spice and freshly picked strawberries. This creative spirit is suggested with martinis, gin, tonics, cream soda, or lemonade. For the Crème de Cacao, a blend of spices and cacao nibs are used in the process. Some of the recipe suggestions include spiked hot cocoa, a coffee cocktail, and the classic Grasshopper cocktail.
There are also canned cocktails available. Lavender Lemonade is the Lavender Gin blended with lemonade. There is also a Fuego Lemonade, Strawberry Lemonade, and Whiskey Lemonade, blended with 5-year Kentucky whiskey. You can visit their website to find great recipes for each of their spirits produced.
110 East Boulder Street, Colorado Springs | 719-415-3115 | leespirits.com
Private Label Distillery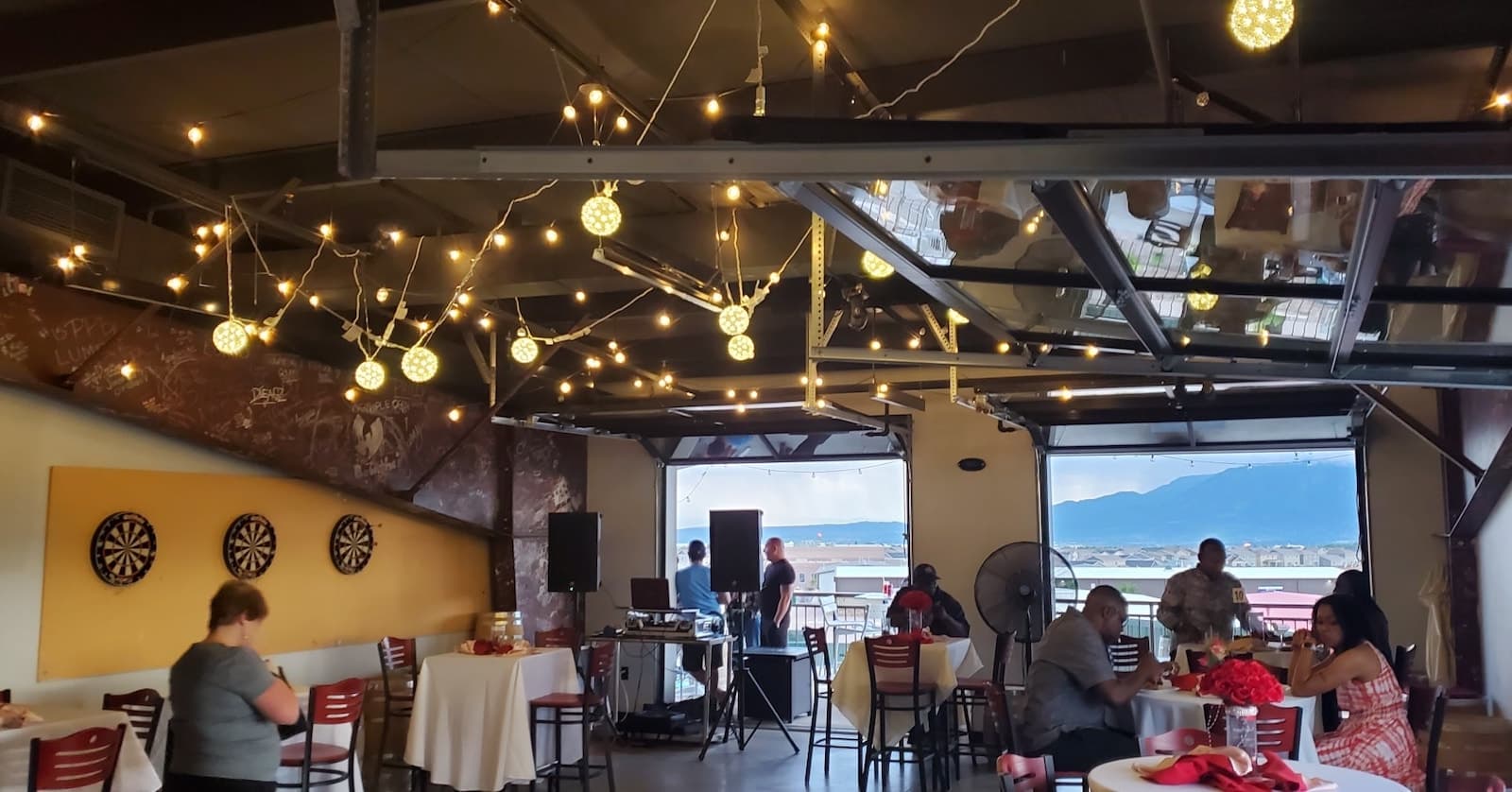 Private Label Distillery has a large taproom with a variety of cocktails available. You'll find cocktails made with whiskey, agave, rum, and vodka. Classic drinks include a Mint Julep with your choice of whiskey, fresh mint, and simple syrup. There are various choices for a vodka-based martini – lemon drop, dirty, raspberry, blackberry, and a rotating seasonal option.
The tasting room is open for kids until 6 pm. Dogs are allowed on a leash, and there are no outside beverages permitted. Catch a game on the large-screen television. Available snacks include premium chocolate, peanuts, and trail mix. There are also fun events, such as salsa dancing lessons.
The third floor has a game room with picturesque views overlooking Pikes Peak. Guests can also get in a game of shuffleboard or cornhole while sipping on their cocktail. You can also reserve the space for a private event.
1405 Selix Grove, Colorado Springs | 303-335-5429 | privatelabeldistillery.com
Each of these Colorado Springs distilleries has something unique to offer spirit enthusiasts. The common thing that most craft beverage producers share is a passion for their products. This makes venturing into a local distillery to ask questions, sample the product and learn something new, such a fun experience.
Next time you're in the Mile High City, be sure to stop by some of Denver's top distilleries. Cheers!