Whether you're an avid believer in visitors from outer space or a staunch skeptic, it doesn't change the fact that there's been a lot of weird things going on in the San Luis Valley for decades. It's a region that stretches from northern New Mexico deep into south central Colorado.
It's the highest alpine valley on the planet, and, depending on who you ask, a prime spot for witnessing paranormal activity, such as UFO sightings, mystical portals, and other strange occurrences.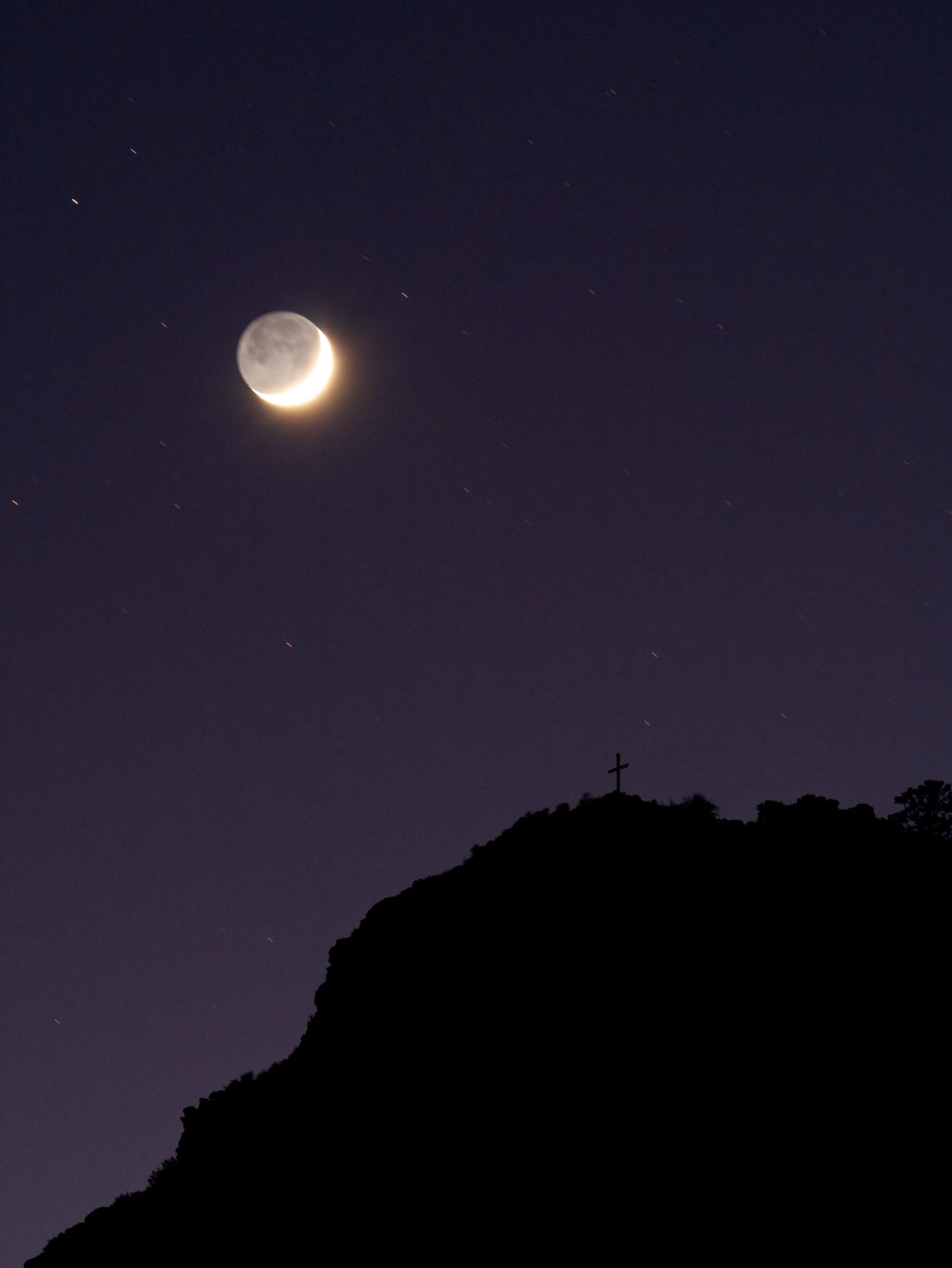 In 2019, Taos News reported the accounts of two hunters who said they stumbled across two tall, hooded figures near Ute Mountain just south of the Colorado border.
"They were too tall, their heads were too big to be hunters," said one of the men.
Before leaving the area, both men reported seeing a 50-60 ft structure that resembled a circus tent or something out of a movie set.
Numerous sightings of strange lights and otherworldly aircraft have been reported in the San Luis Valley for decades, especially in the sprawling expanse west of the Great Sand Dunes National Park and Preserve. Whether the occurrences are bonafide true happenings or the curious result of boredom is up for debate, but the sheer amount of reported strange sightings is notable no matter what side of the fence you're on.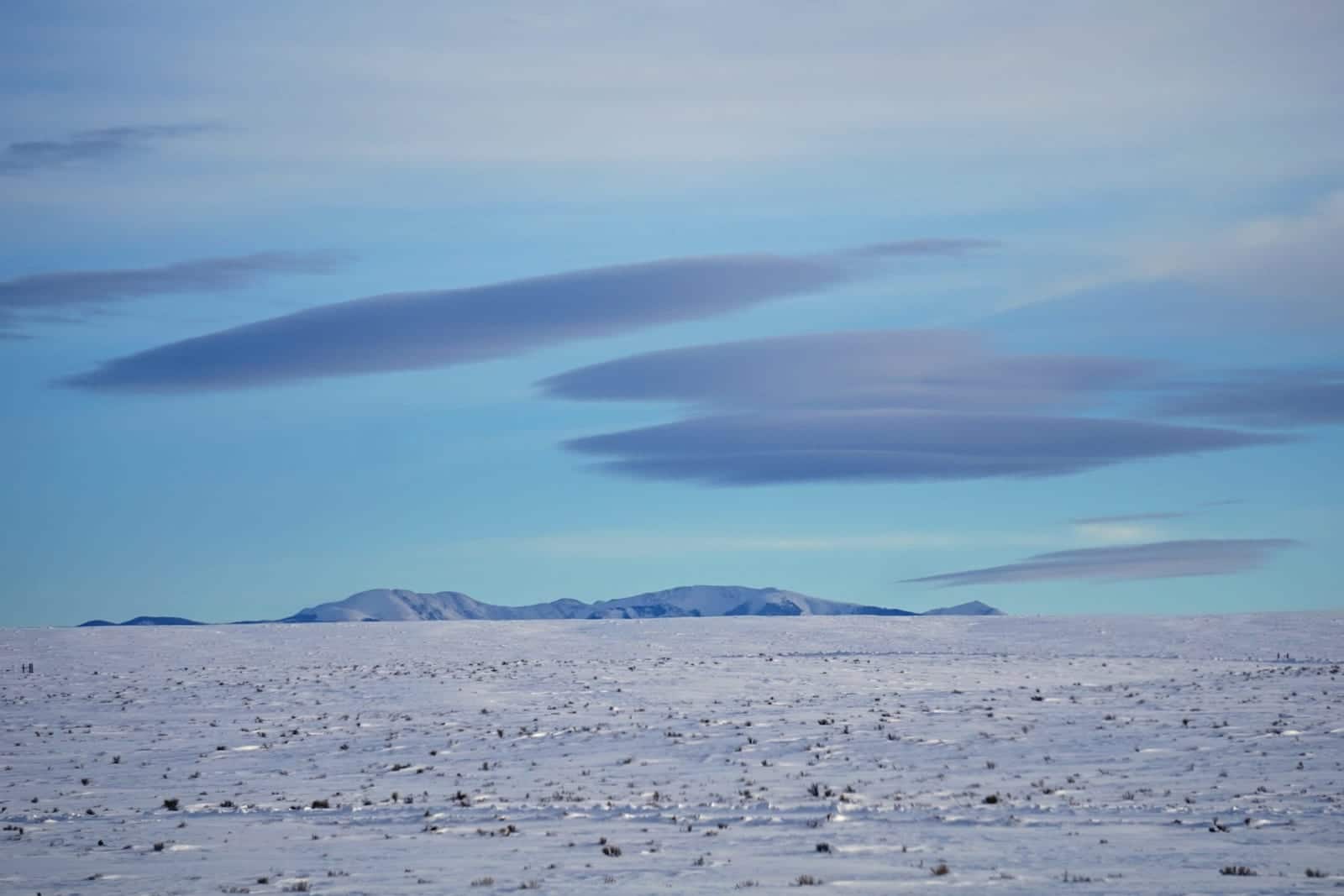 North of the small southern Colorado community of Hooper sits the UFO Watchtower, which has a ridiculous and charming website that was launched in 2000 and seemingly hasn't been updated too much since.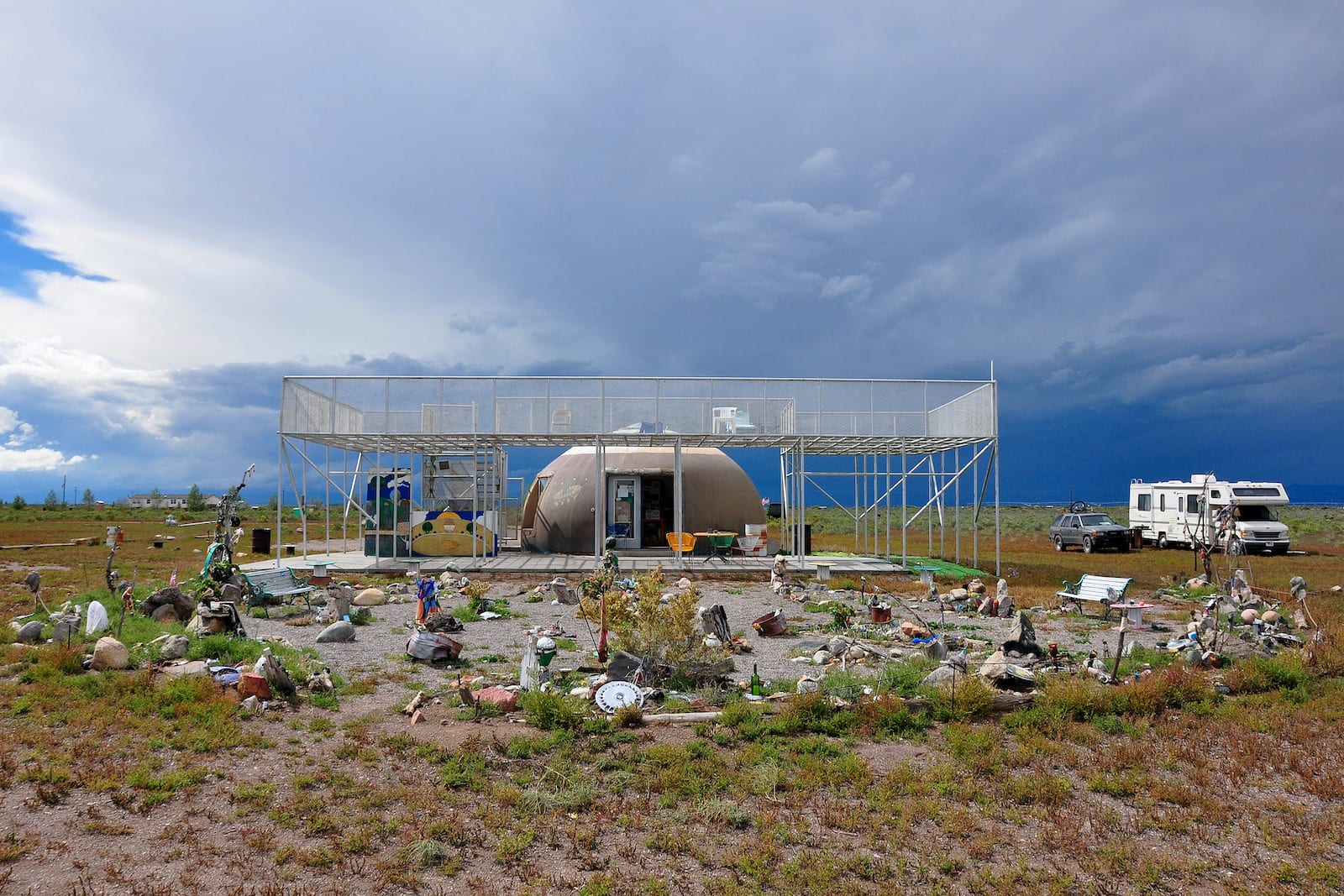 Consisting of a dome and metal rafters flanked by alien-themed folk art and countless toy figures replicating little green men, the UFO Watchtower is pretty much what you'd expect out of an unapologetically hokey roadside attraction. Proprietor Judy Messoline is open about the fact that she founded the watchtower two decades ago as a joke after moving to the area and hearing about her neighbor's strange UFO tales.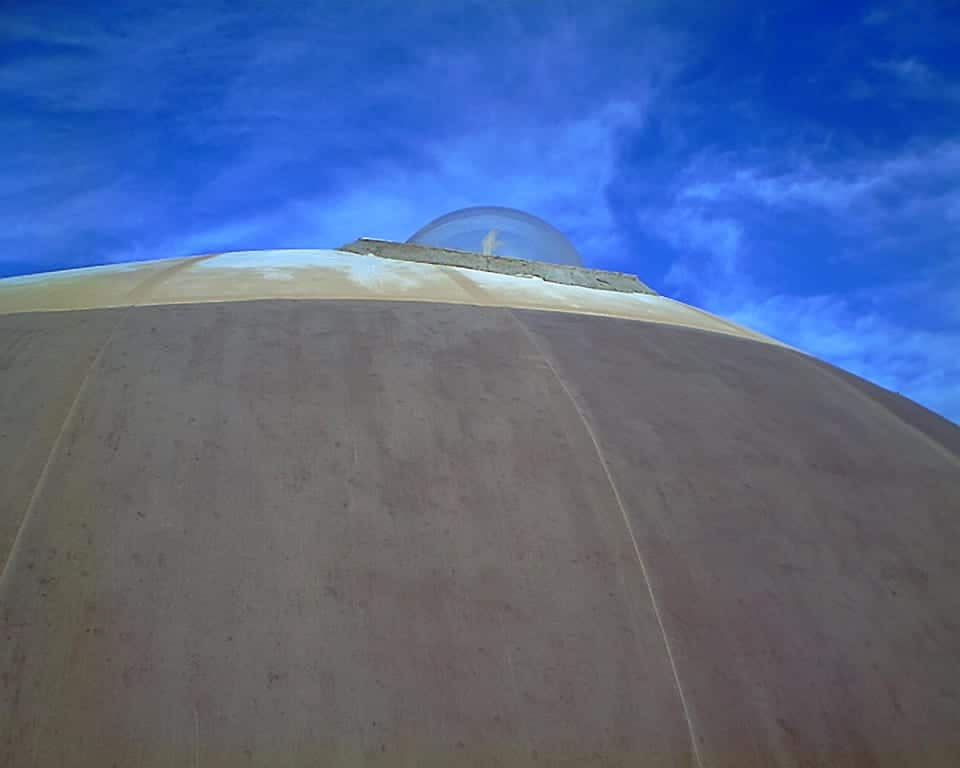 But after experiencing nearly 30 encounters herself, Messoline's watchtower has taken on a purpose more serious than mere entertainment, according to a recently published article on Roadtrippers.com. After trying her hand at ranching, a local farmer suggested that Messoline construct a UFO watchtower to better spot the strange craft that were rumored to be regularly flying over the area.
Over 20 years and 30,000 visitors later, the watchtower has evolved far past its original humorous roots into a place where people from all walks of life feel comfortable sharing experiences that would be literally unbelievable almost anywhere else.
"People don't get made fun of here," said Messoline.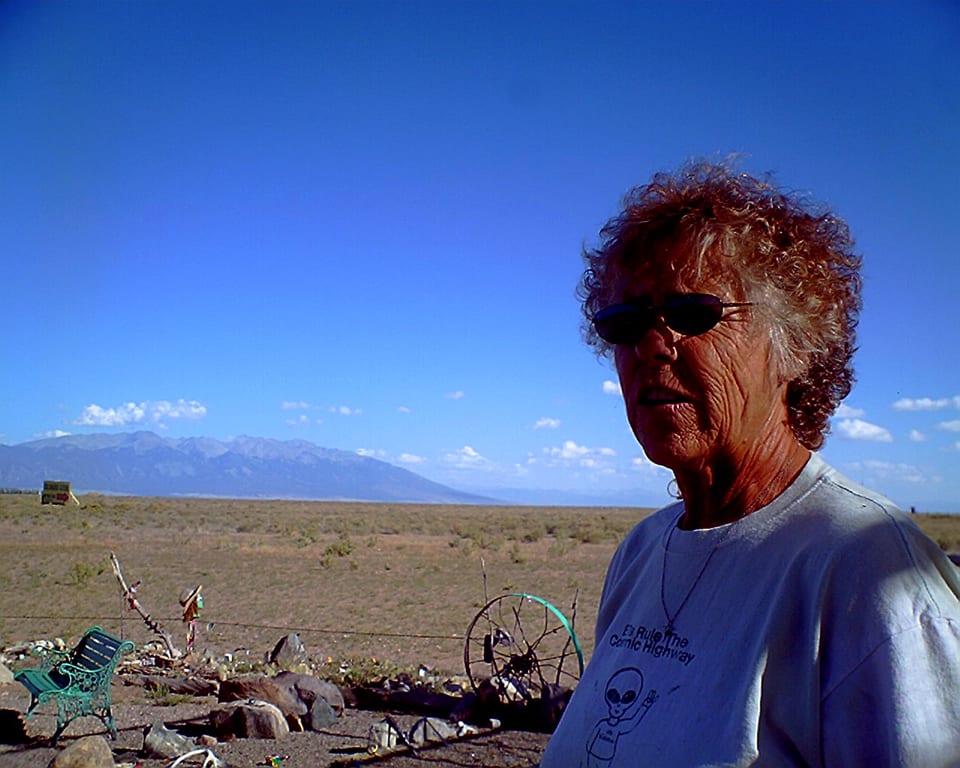 From a mile-long ship buried beneath the watchtower to imperceptible entities that guard two vortexes on the property, the UFO Watchtower is said to be a hotbed of unexplainable activity, according to numerous psychics and garden variety visitors alike.
However, don't place your bets on being radically thrown out of your existing belief system if you decide to make a visit of your own anytime soon. The UFO Watchtower exists to affirm believers in the unexplainable, and to entertain and amuse everyone else.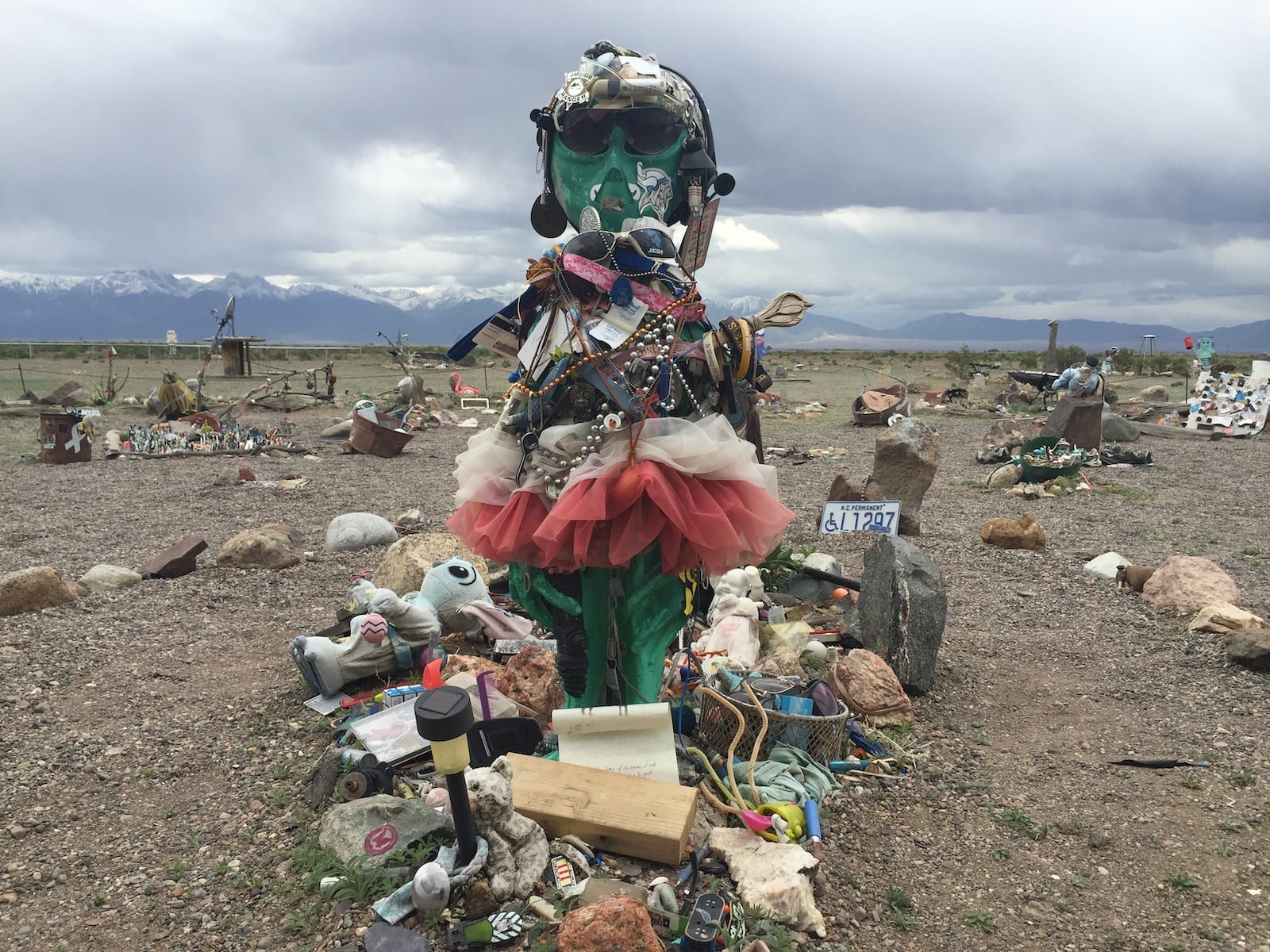 But it should be noted that a considerable amount of strange sightings in the San Luis Valley were witnessed by those with no prior belief in aliens, UFOs, or anything related to the paranormal. The hunters who reported seeing strange tall, hooded beings near Ute Mountain went from being complete skeptics to stalwart believers in just one, harrowing experience.
"We're a couple of guys that don't believe in much, but we believe now," said Josh Brinkley, one of the hunters.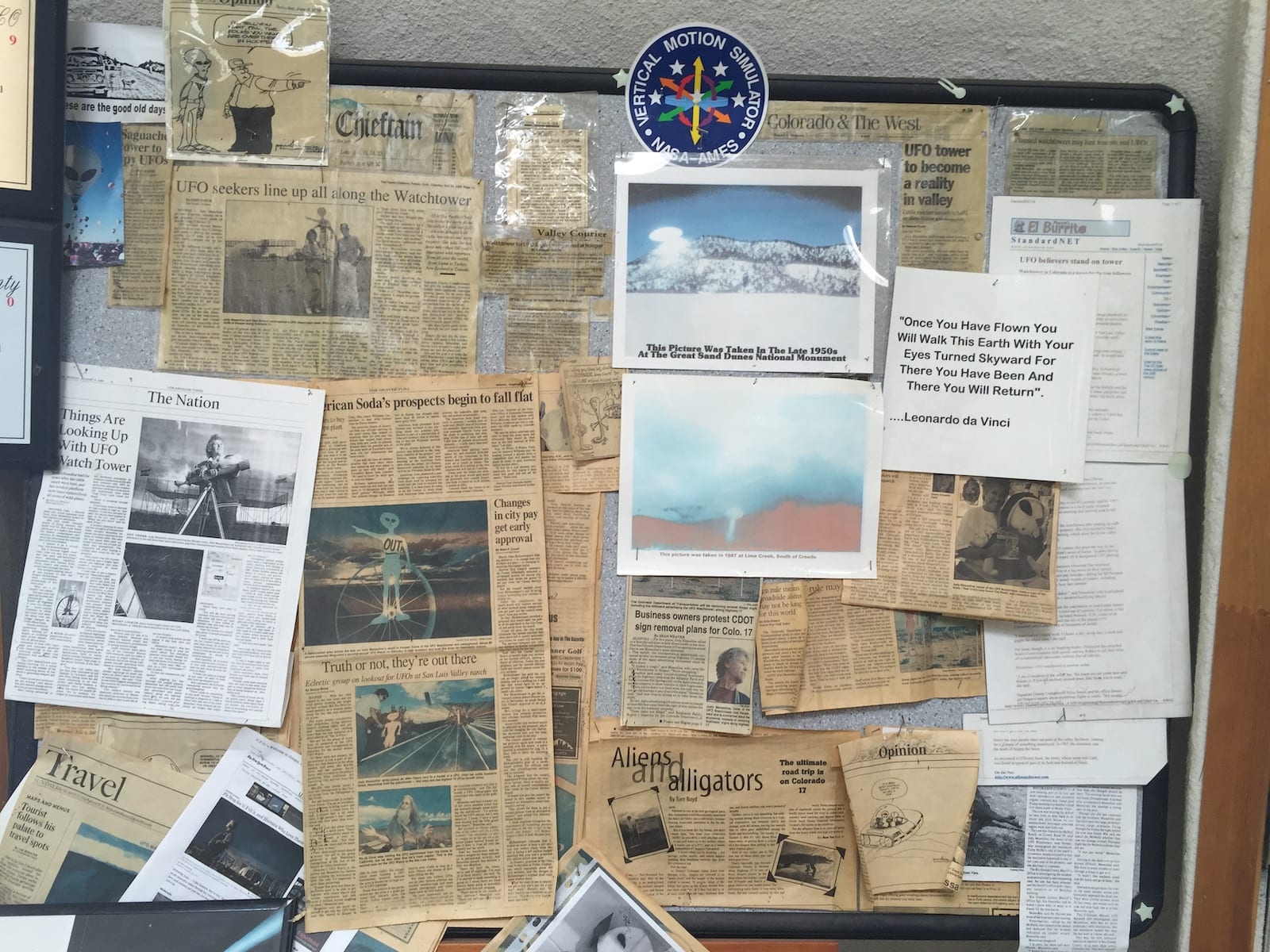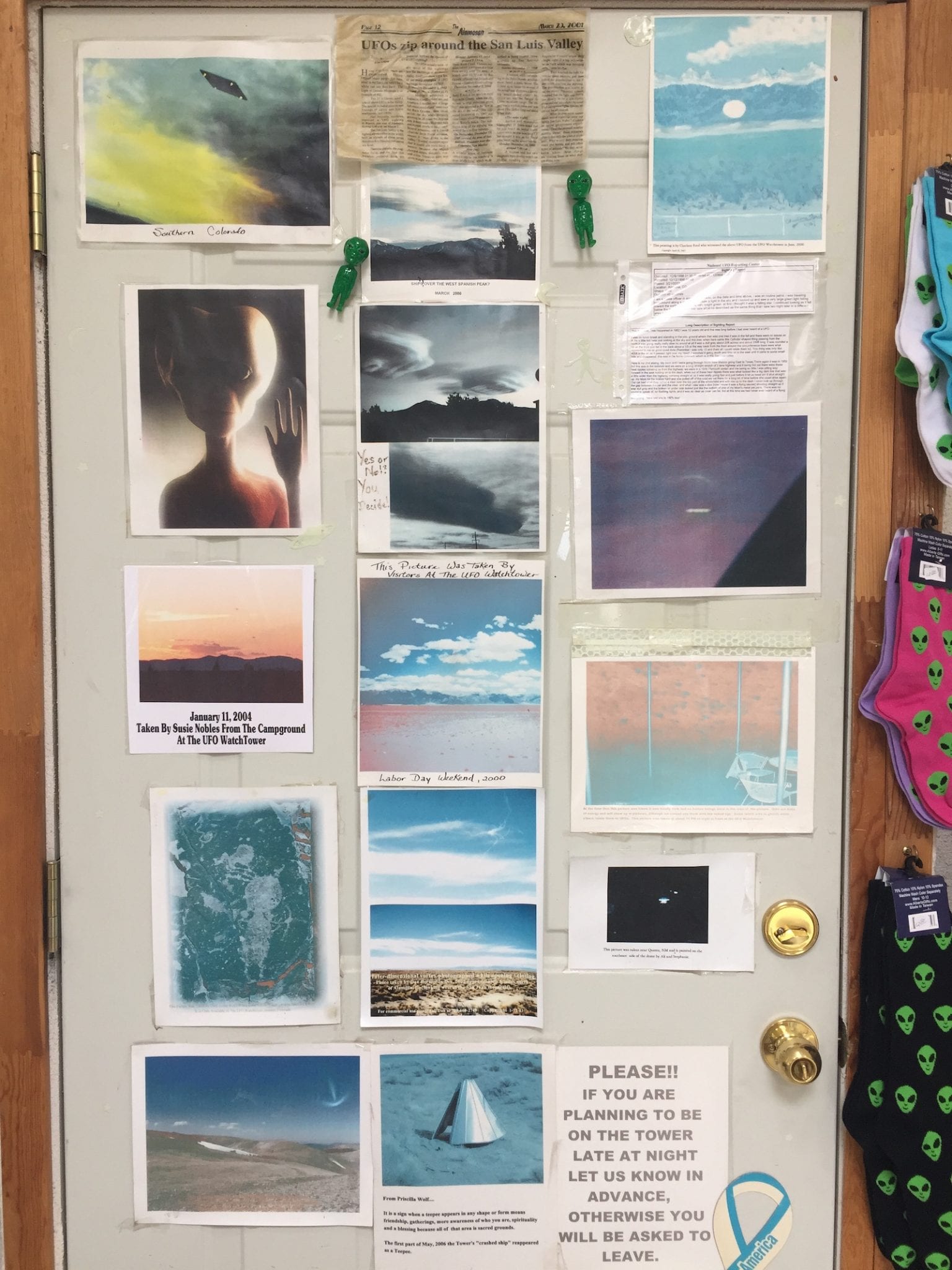 When was the last time you gazed upon the sky? It's a big universe out there. Who know's what you could be missing…