Located less than fifteen miles from downtown Cañon City, the Royal Gorge is an impressive site known for its dramatic cliffs, breathtaking views, and epic attractions. Home to outdoor activities of all types including ziplining, a via ferrata, whitewater rafting, and amusement rides, the Royal Gorge is a great addition to any Colorado itinerary.
What follows is our list of the best things to see and do while visiting the gorge, starting with the Royal Gorge Bridge and Park. This is the main adventure park located on both rims of the gorge, connected by that impressive bridge. For shopping, dining and accommodations be sure to explore the rest of the Cañon City region.
Royal Gorge Bridge and Park
Home to beautiful views, a variety of exciting activities, and America's highest suspension bridge, the Royal Gorge Bridge & Park makes a perfect destination for travelers of all preferences. As expected, the bridge is one of the main highlights of the park. Towering 955 feet above the Arkansas River, the view from the bridge of the gorge below and the distant Sangre de Cristo Mountains is unforgettable.
Besides the bridge, visitors should be sure to try out the Aerial Gondola, which traverses over 2,000 feet across the gorge from 1,200 feet in the air. Unlimited rides on the gondola are included with General Admission to the park. For the more adventurous visitor, consider taking a spin on the Royal Rush Skycoaster, an exciting ride that reaches speeds of up to 50 mph.
Children will enjoy a visit to the Tommy Knocker Playland, a three-story play area featuring ropes, slides, tunnels, and more. Other attractions include the Plaza Theater and the Visitor's Center, both of which offer plenty of educational content about the park's natural beauty and rich history.
Royal Gorge Via Ferrata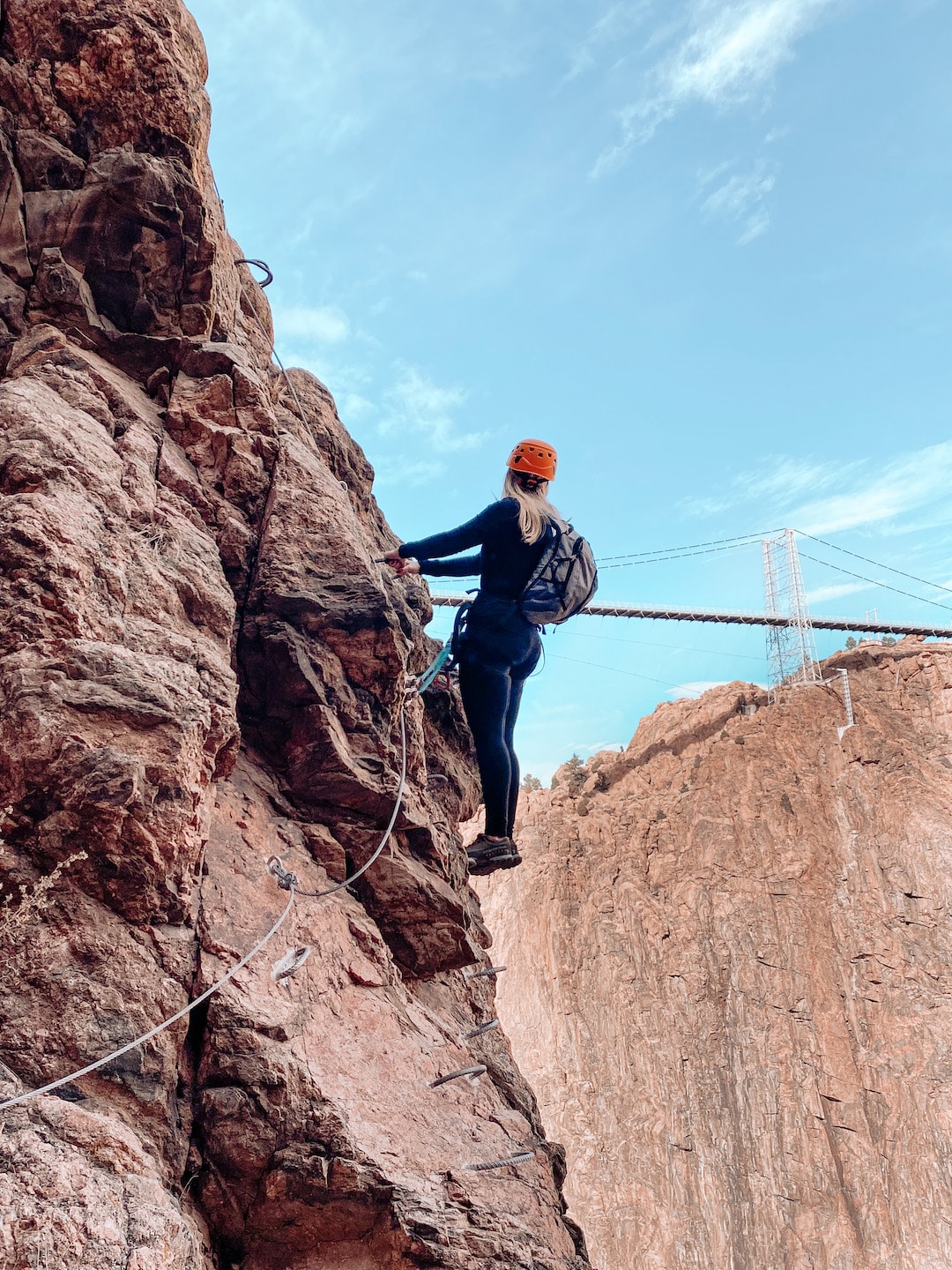 An exciting and strenuous activity, the Royal Gorge Via Ferrata allows visitors to traverse ladders, bridges, and rocks high above the Arkansas River. Led by trained guides, participants ten and older can choose from either a 2.5 to 3-hour trip or a longer 4.5 to 5-hour experience, both of which feature sections of scenic hiking and daring vertical climbing.
Reservations can be made online on the Royal Gorge Bridge & Park website, and tickets include regular entry to the park as well. Visitors should plan to arrive approximately thirty minutes before their reserved time. No experience is required, as all participants will receive the necessary training before beginning the course.
Hiking Trails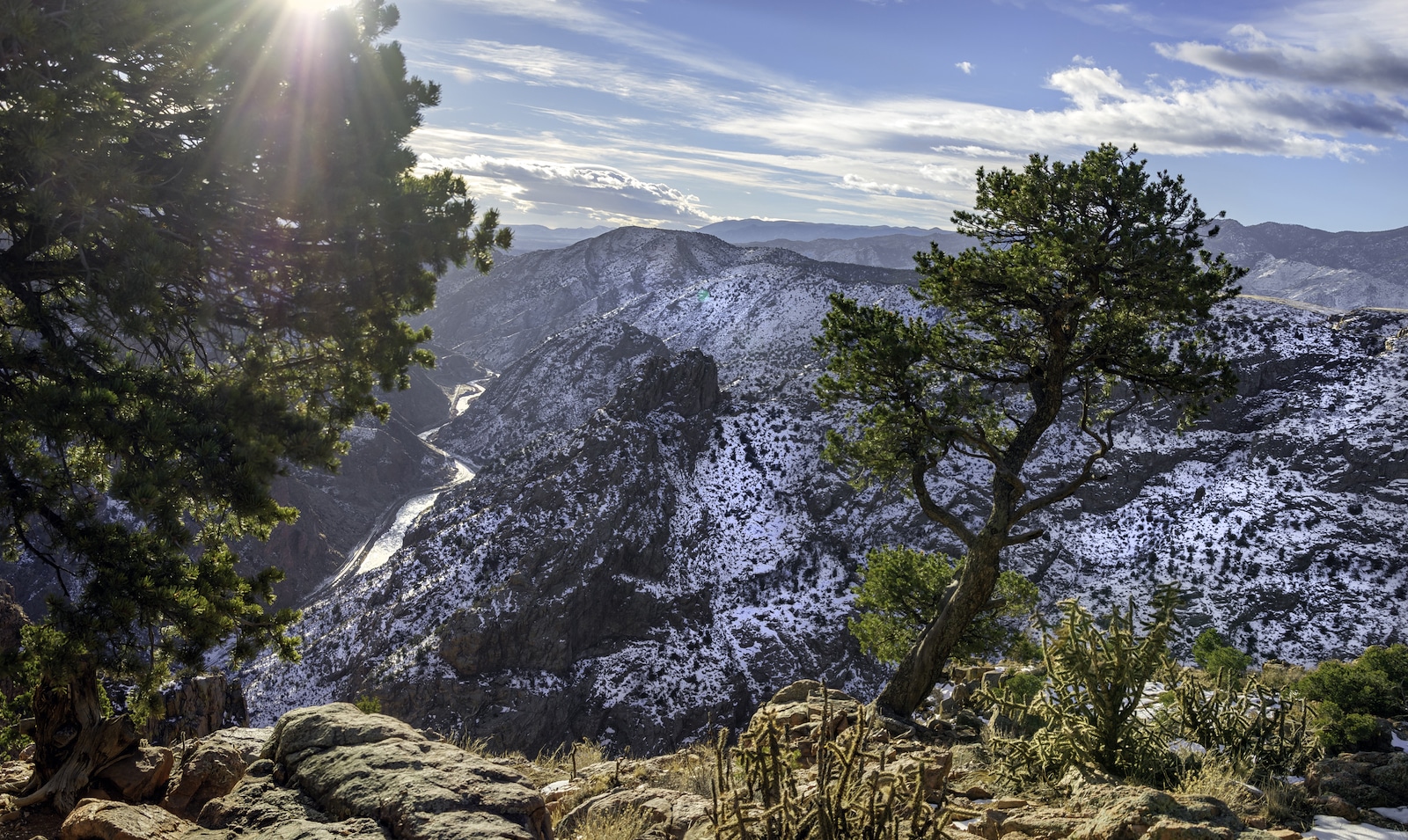 With over twenty miles of trails throughout the Royal Gorge Bridge & Park, hiking is a great way to escape the crowds and experience the beauty of the area. For a short, easy hike, consider the Overlook Trail and Loop, a 1-mile walk with great views of the gorge.
Visitors hoping for a more strenuous hike should take the Summit Trail to the top of Fremont Peak. This approximately 3-mile hike offers 360-degree views and about 600 feet of elevation gain. Other popular hiking areas in the park include the Canyon Rim Trail, the Rock Hardy Trail, and the Le View Trail.
East Ridge Campground and Other Camping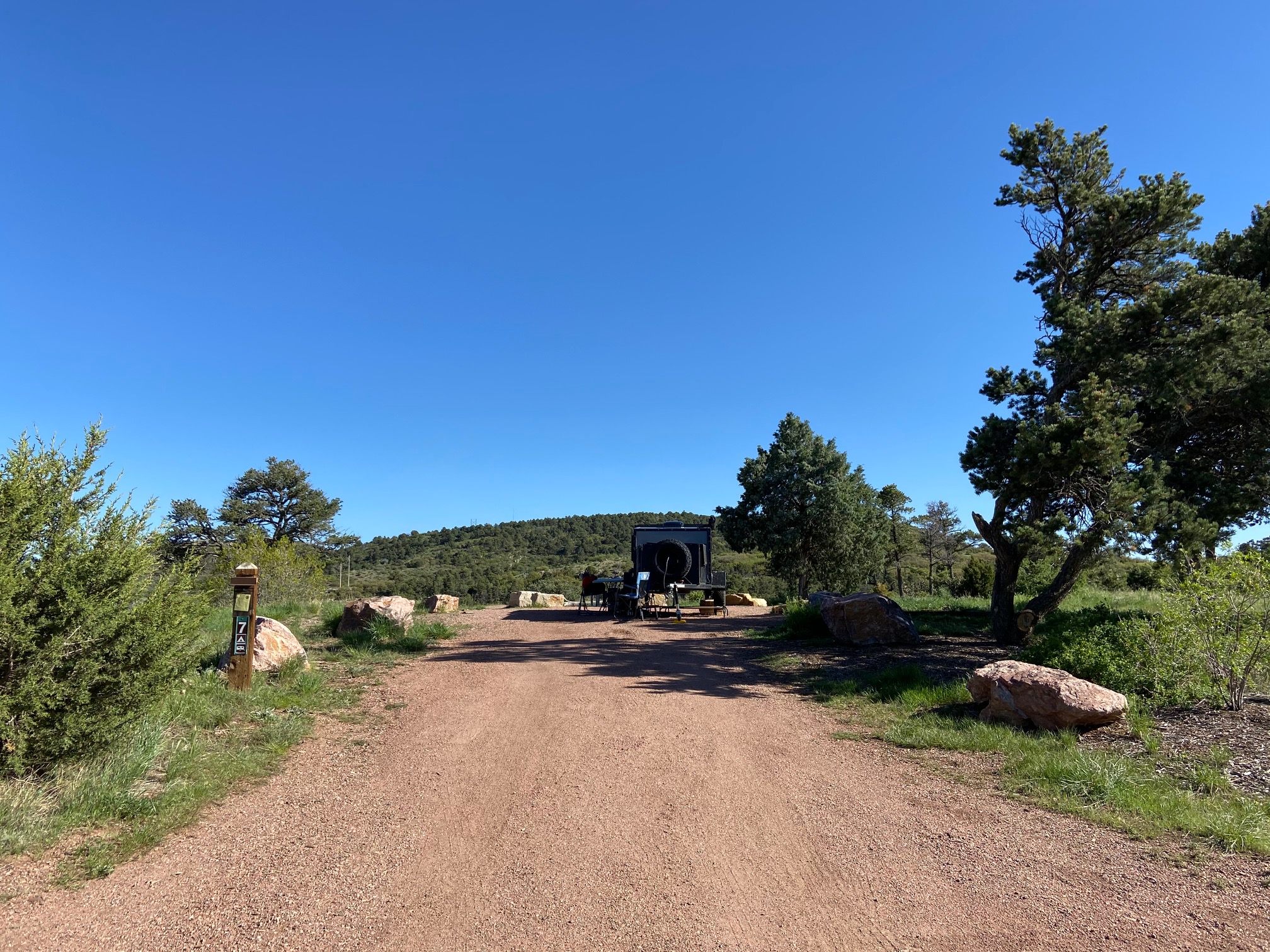 Camping is available at a few different locations within easy driving distance to Royal Gorge. For the closest camping, head to the Royal Gorge Park East Ridge Campground, a self-service campground with twenty-three sites, which include a fire pit and picnic table, but no hookups. There's a vault toilet.
Walk-ins are welcome year-round, but sites can also be reserved online from April 1st to October 31st.
Other options include the Royal Gorge/Cañon City KOA, which is located north of Royal Gorge and features plenty of full-service sites with 50 Amp hookups, Wi-Fi, and a snack bar. There are a few other campgrounds nearby, including:
Royal Gorge Route Railroad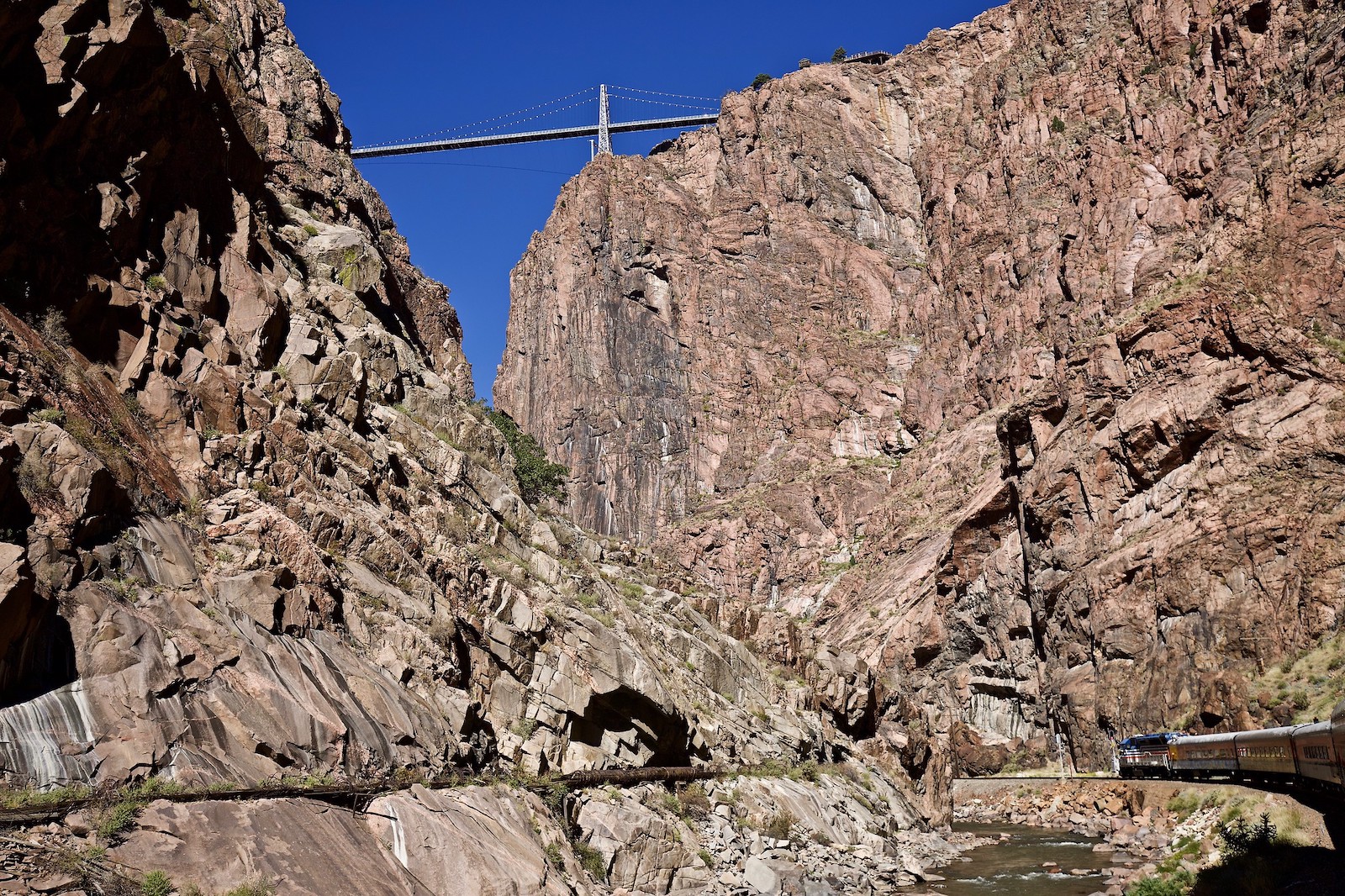 With up to four daily departures and plenty of experiences to choose from, the Royal Gorge Route Railroad is another fantastic way to experience this beautiful section of Colorado. Most rides last 1.5 to 2 hours, but the evening rides can last up to three hours. Visitors can choose from a number of classes including coach, deluxe, first class, and the vista dome, a glass-covered car with the best views.
Dining is available for all passenger classes. No outside food or beverages are permitted, but delicious food and drinks are available for purchase including steaks, burgers, and much more. Tickets can be purchased online for all classes. There's no dress code, but many guests choose to dress in business casual attire for first-class trips.
Arkansas River Whitewater Rafting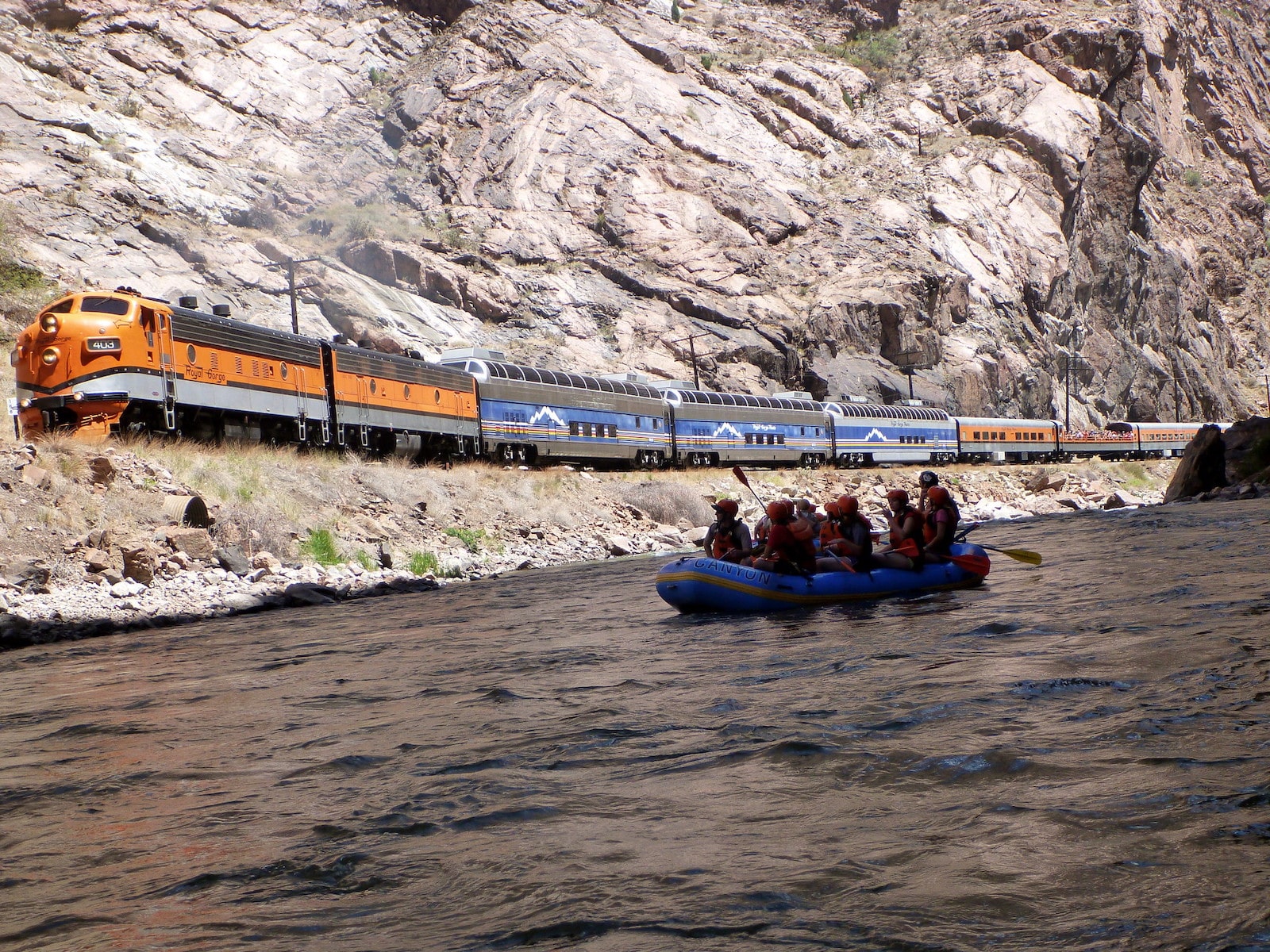 For those hoping to experience Royal Gorge from below, consider booking a rafting trip on the Arkansas River. There are numerous commercial guides offering half, full, and multi-day trips. These exciting adventures on the Arkansas River are perfect for adventurous visitors looking for a challenge, although there are calmer sections too outside of the Gorge.
Much of the Royal Gorge features canyon walls over 1,000 feet high, and the class IV & V rapids have technical drops, plunges, and near-constant excitement. The half-day trip is one of the most popular, and it includes famous rapids like Sunshine, Sledgehammer, and the Narrows. N
o prior rafting experience is required, but participants should know how to swim and be in decent physical shape.
The half-day trip is about ten miles long, and it takes approximately two hours from start to finish. For visitors with more time to spare, consider a multi-day tour, which includes the Royal Gorge section of the river as well as a few more exciting sections.
Royal Gorge Ziplining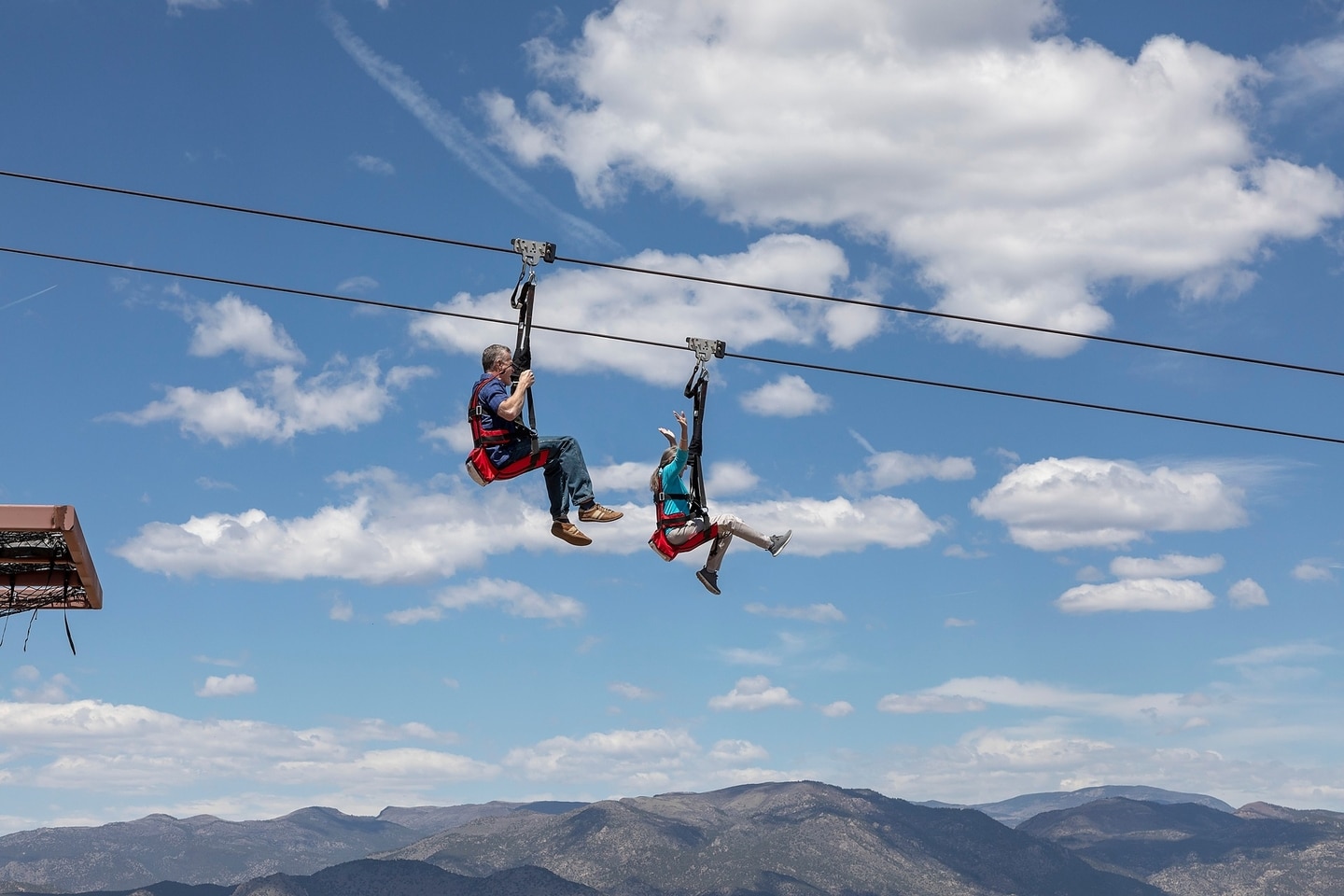 Known for having the fastest zipline in North America, Royal Gorge Zipline Tours gives visitors the chance to experience an impressive eleven zip lines. Lasting approximately three hours, the Half Day Tour begins with ground school, where visitors learn the basics of zip lining.
From there, participants enjoy eleven ziplines culminating in a 1,200-foot-long side-by-side zipline race that ends on a seven-story tower. Each group can accommodate up to eight participants, and reservations for tours can be made online or on-site.
In addition to Royal Gorge Zipline Tours, another great option is the Cloudscraper Zip Line, which is part of the Royal Gorge Bridge & Park. Soaring 1,200 feet above the Arkansas River, this single zipline is perfect for visitors looking for a short and intense experience. Visitors must be at least 10 years old to participate.
Royal Gorge Helicopter Tours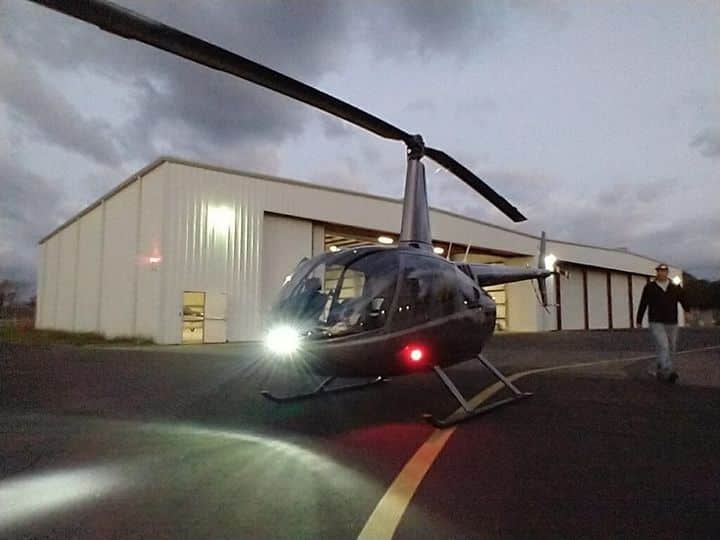 For the best views of the stunning Royal Gorge area, book a flight with Royal Gorge Helicopter Tours. With tours suited to all budgets and preferences, this is an unforgettable way to take in the natural beauty of the Royal Gorge. The cheapest tour is the "Bridge Run Adventure", which covers eight miles in approximately five minutes of flight time.
For a longer tour, consider either the "America the Beautiful Tour" or the "Pikes Peak Tour". The Pikes Peak Tour covers ninety miles over fifty minutes of flight time, and it offers views of Pikes Peak, Royal Gorge, Red Canyon, and much more. Reservations can be booked online or by phone.
Royal Gorge Dinosaur Experience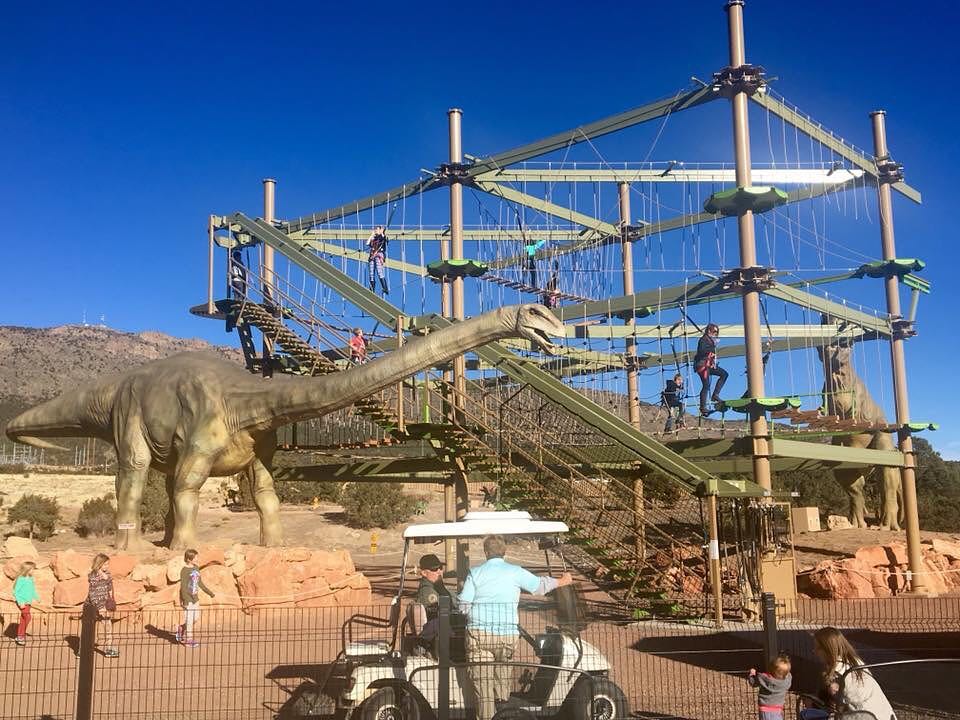 A hands-on experience located just minutes from Royal Gorge Canyon, the Royal Gorge Dinosaur Experience is an interactive museum catering to both children and adults. Highlights of the experience include the Dinosaur Walk, which features sixteen life-size animatronic dinosaurs and two different ropes courses.
Curious visitors of all ages will enjoy the Paleo Lab, where local paleontologists study real dinosaur fossils from Colorado. The on-site theater plays a selection of educational dinosaur films, and the gift and snack shop is a perfect place to grab a souvenir or a bite to eat.
Tickets can be purchased online, and visitors can choose to either purchase a Dinosaur Experience Ticket (which includes admission to the Museum, Wild Walk, and Ropes Course), or a Single Experience Ticket.
Royal Gorge Cabins and Other Accommodations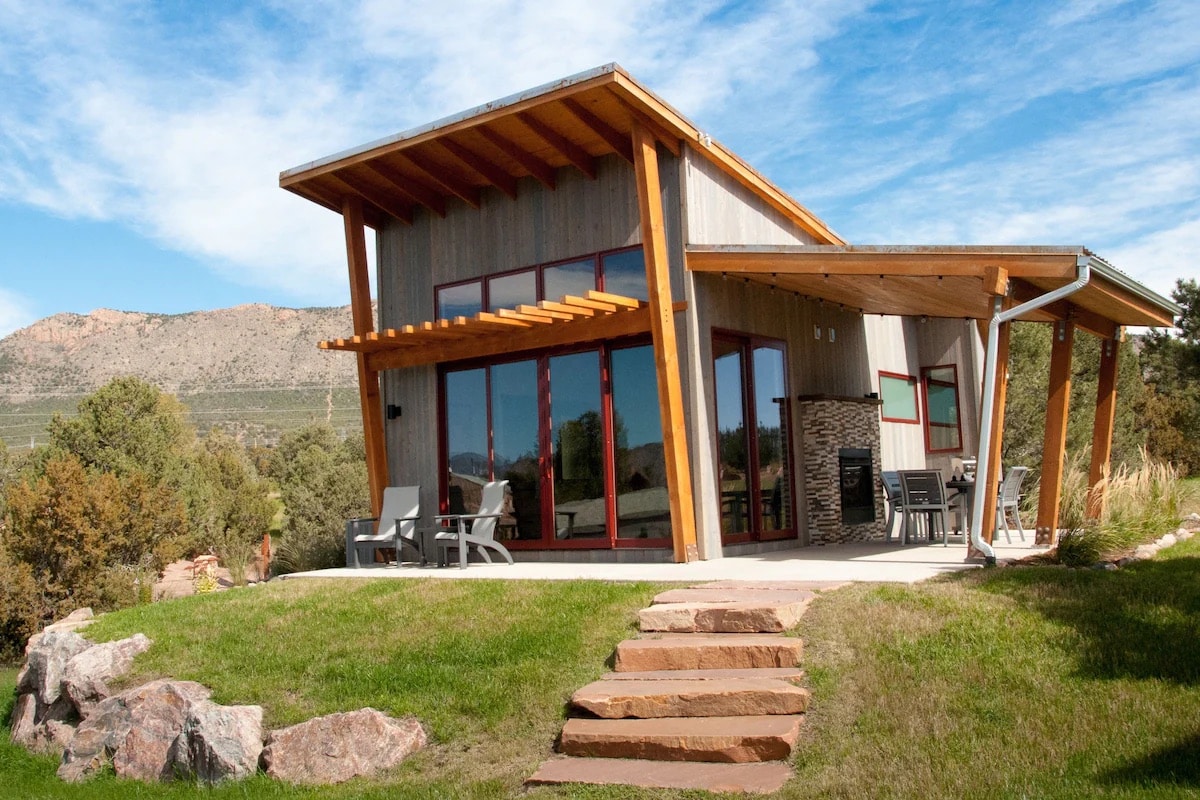 In addition to the Echo Canyon Campground, the same facility also hosts the Royal Gorge Cabins. There are two types of cabins for rent (affiliate link): Single King and Deluxe King. All feature lovely mountain views, with upscale amenities, a stocked kitchen, and a private bathroom(s).
The Single King sleeps two adults in 1 bedroom with 1 bathroom and the Deluxe sleeps 4 with 2 bedrooms and 1.5 bathrooms. They boast a private patio, TV, an indoor/outdoor fireplace, and free wifi.  For other area accommodations consider these top hotels in Cañon City.
These have been the best attractions in the Royal Gorge area of Colorado. For other fun activities in Fremont County, check out some of these things to do in Cañon City, such as Skyline Drive and the Museum of Colorado Prisons.