This stunning section of central Colorado boasts a handful of hot spring resorts to go along with its beautiful vistas. Buena Vista is a vibrant, but quiet, destination community resting humbly at the base of the towering Collegiate Peaks, while sleepy Nathrop resides just down the road.
Combined with Chaffee County neighbor Nathrop, Buena Vista boasts a handful of hot springs choices. Currently, there are two public resorts and three private hot spring home rentals. A couple had closed and another is expected to open early next year.
We'll kick off the list with the two most popular public hot springs close to Denver, followed up by the private ones, and conclude with Salida and the San Luis Valley if you're willing to drive.
Here are the hot springs resorts around Buena Vista and Nathrop, CO, in no particular order:
1. Cottonwood Hot Springs Inn & Spa | Public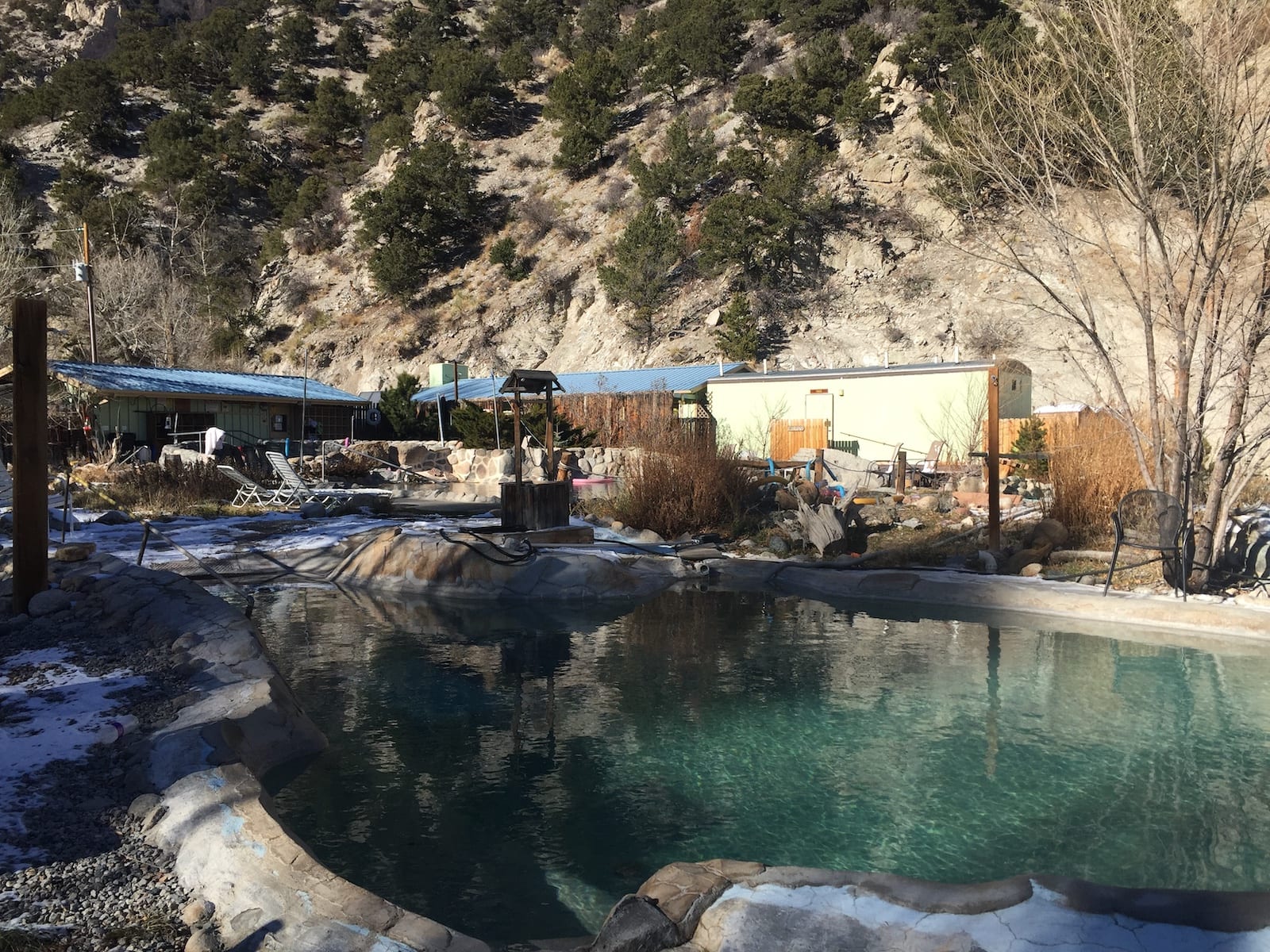 Located in Buena Vista only ten minutes west of historic downtown, Cottonwood Hot Springs Inn & Spa is a locals' favorite. They feature a collection of soaking pools to choose from, usually at least 4 on any given night. A range of temperatures and pool sizes are perfect for different levels of soaking. There's also a dry sauna and lock rooms for changing.
On-site accommodations are varied at Cottonwood. They have a historic inn on-site, which features two levels of motel-style rooms. You can also rent a cabin on site, which come with its own private hot springs pool. Primitive guests can pitch a tent on-site if it's the season for it. All overnight guests receive after-hours access to use the hot springs pools (unless they are being cleaned).
2. Mount Princeton Hot Springs | Public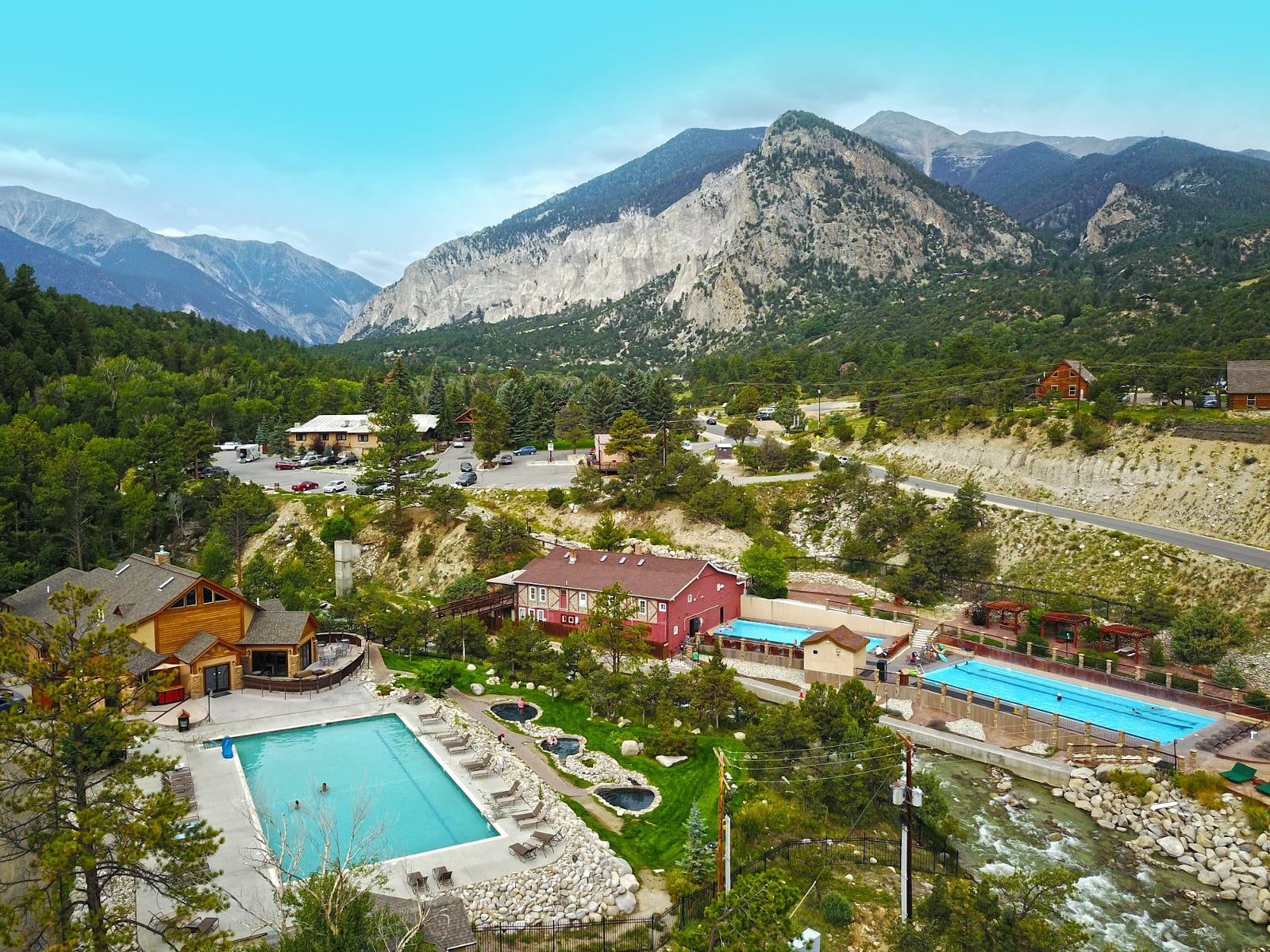 The biggest hot springs resort in Chaffee County is undoubtedly Mount Princeton Hot Springs. It features a variety of soaking and swimming pools filled with natural hot springs water. There are several overnight options, including rooms at the Lodge, creekside, and hillside rooms, as well as private cabins.
Tucked away in Nathrop's Chalk Creek Canyon, this resort is a family favorite thanks to its variety of fun amenities. Year-round you'll find 3 large hot spring swimming pools, kept at varying temperatures. Except for during spring, there are creekside natural soaking pools resting on Chalk Creek. The Upper Pool is open from Memorial to Labor Day weekend with its 400-foot-long water slide.
3. Merrifield Homestead Cabins | Private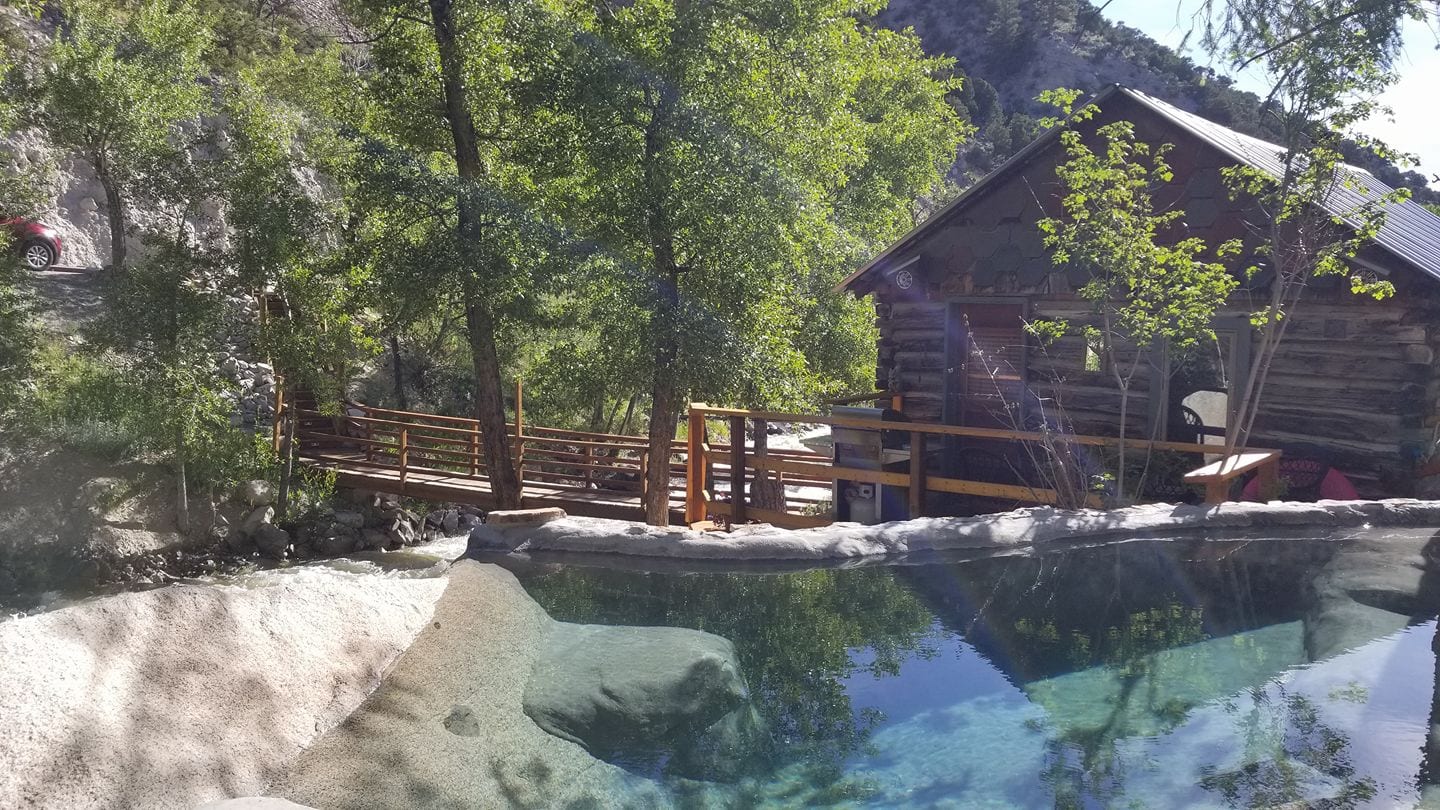 Only a quick drive from downtown Buena Vista lies this private retreat. It provides two restored cabins for rent each equipped with a hot springs pool for overnight guests. The resort overlooks Cottonwood Creek just up the country Highway 360 from the aforementioned Cottonwood Hot Springs.
The cabins each come equipped with a full kitchen, a private deck with a picnic table, and a custom hot tub filled with natural hot springs water. Choose between the Merrifield Cabin and the Holloway Cabin. Both are open year-round for reservations.Merrifield Homestead Cabins and Hot Springs resides at the start of Cottonwood Pass too, so there's alpine recreation at your fingertips.
4. Antero Hot Springs Cabins | Private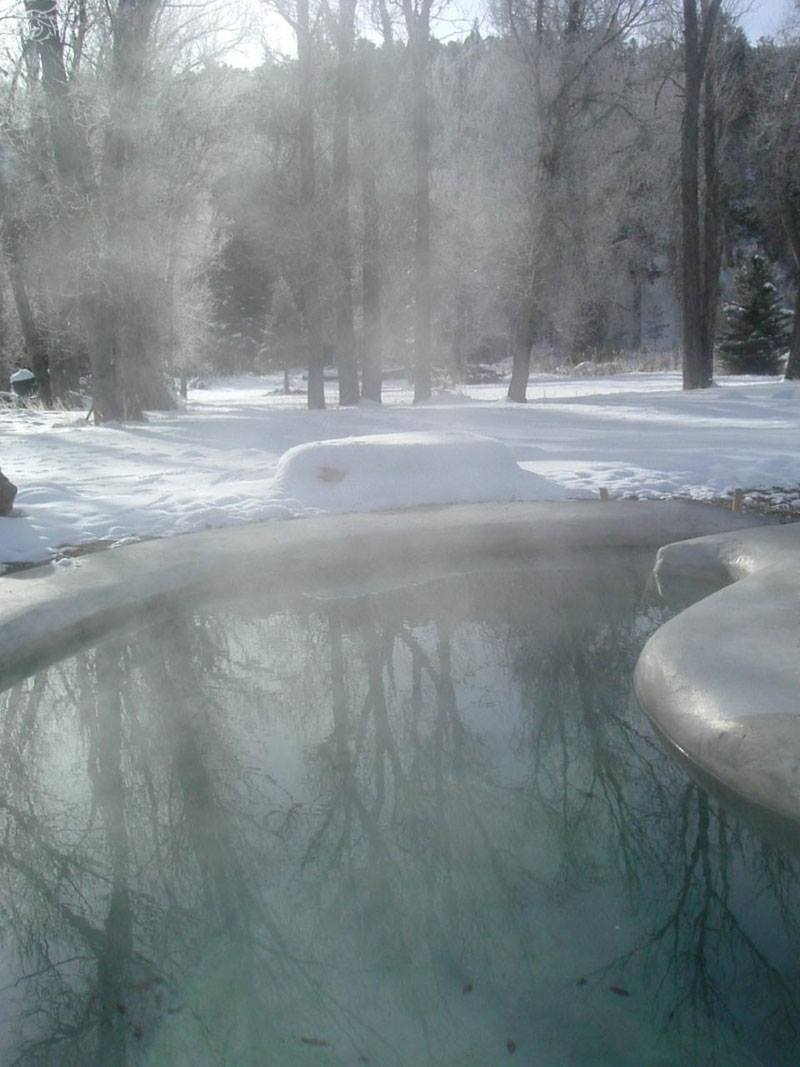 This one's dubbed a "Legendary Colorado Relaxation Destination." And by the looks of it, you would concur. Antero Hot Springs Cabins features three private cabins for rent: Cottonwood, Hortense and Chalk Cliffs. Each cabin features its own hand-carved hot springs pool resting by its door.
The on-site hot springs source is low in sulfur, so no eggy odor, but high in other valuable minerals. The pools are all drained, cleaned, and refilled before a new guest arrives. The cabins are available for rent year-round, but you'll need to reserve early to get your desired spot.
5. Treehouse Hot Springs | Private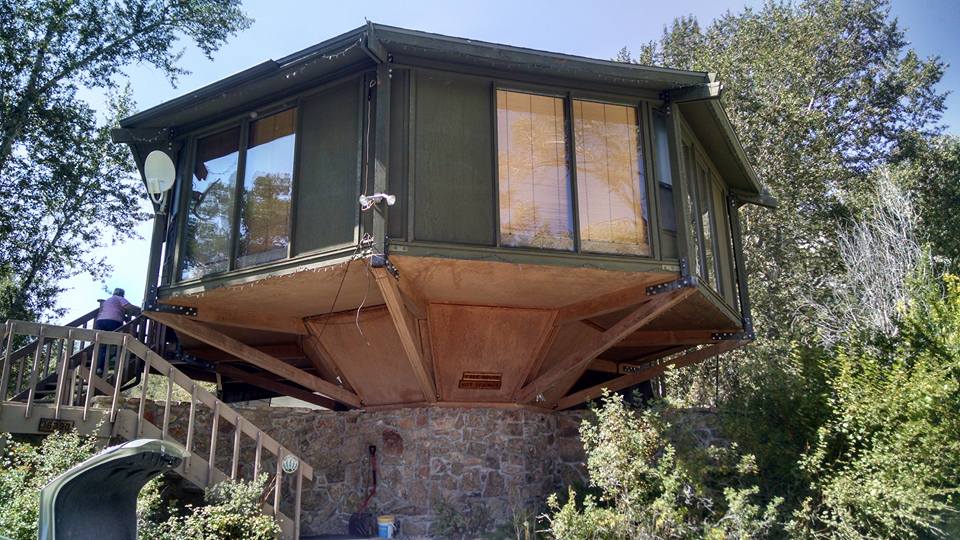 This is one of the most unique accommodations in Colorado. The lodge consists of two octagons that are raised up in a treehouse-like fashion, in order to soak in the canyon views. Your stay includes unlimited access to your personal hot springs and fishing along 450 feet of Chalk Creek. Daily stays aren't cheap, but they do offer weekly and monthly discounts.
The private hot springs pool measures 27 feet in length, and like the others, it's creekside. The house has all the amenities you'd need on your holiday, multiple TVs, grills, and a fully equipped kitchen. Everything is ready to roll to make your dream vacation a reality. Just book Treehouse Hot Springs early for a spot.
6. Aqua Hot Spring | Private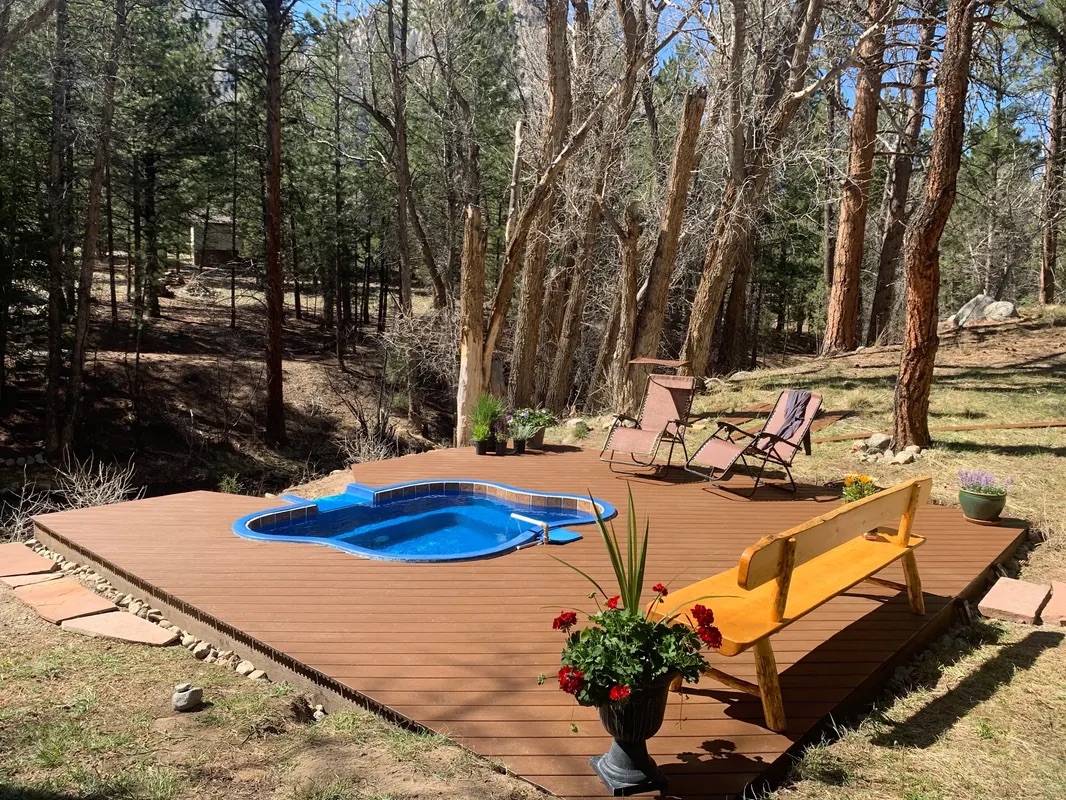 The newest Chaffee County hot springs vacation rental is Aqua Hot Spring, which opened in 2020. Here you can rent your own private three-story cabin, complete with its own hot tub sourced from the Chalk Creek aquifer.
There are multiple bedrooms and a couple of bathrooms, along with a fully stocked kitchen and yoga/meditation/massage room. It sleeps between two and six people. A two-night minimum is required for stays and no pets are allowed.
In addition to the private vacation rental, there are some very limited single-day-use slots, usually about 2 per month. There is also one single RV campsite that can be rented from May to October when the cabin is not being rented.
Salida and South to the San Luis Valley | Public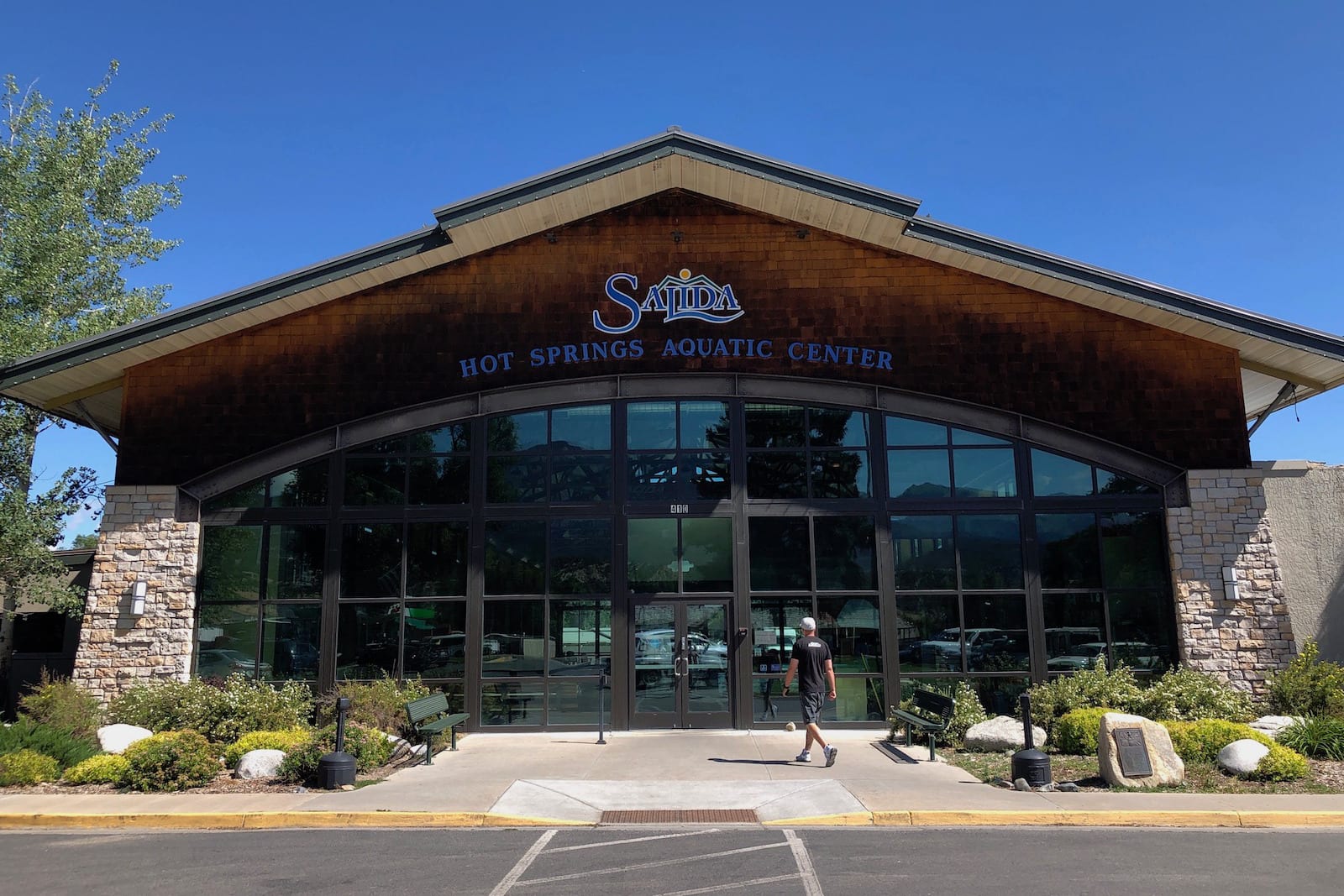 If you've already come the two hours and fifteen minutes from Denver to Buena Vista, perhaps you're willing to go a little further. It's only 30 minutes south of Buena Vista to reach Salida, which has an indoor hot springs swimming pool. You can base in either town and easily enjoy the region's hot springs.
Continue south from Salida/Poncha Springs over Poncha Pass to reach the mystical San Luis Valley, which is 45 minutes. It holds a few hot springs gems that are open to the public year-round.
Salida Hot Springs – Located in downtown Salida, this hot springs pool has several claims to fame. First and foremost, it's the largest indoor hot springs pool in North America. Secondly and luckily for local residents, it's the only publicly-operated aquatic facility for over 100 miles. In addition to a gigantic swimming pool, they have private hot tubs for rent by the hour.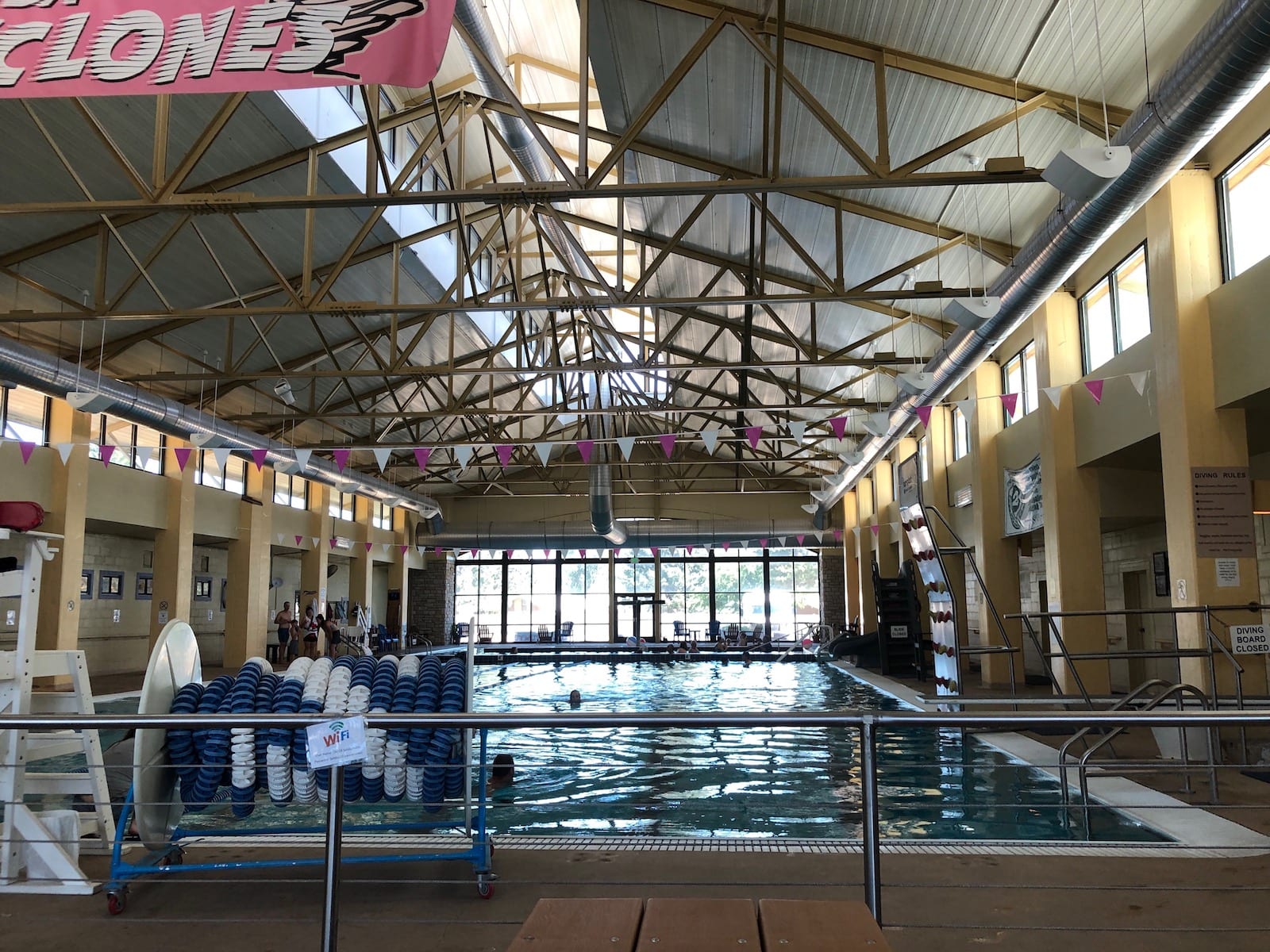 Joyful Journey Hot Springs – For those living in the vast San Luis Valley, Joyful Journey Hot Springs is a needed respite. 50 minutes from Buena Vista, it provides great soaking options at affordable rates. You can spend the night in a hotel room, year-round yurt, seasonal teepees, or RV and campsites. They also have a spa on-site to aid your recovery.
Valley View Hot Springs – A full hour south of Buena Vista, this is one of the more unique hot springs. For starters, it's a clothing-optional hot spring. It's also located on the Orient Land Trust, which protects a bunch of alpine forests overlooking the valley. It's perched off the valley floor, creating a true mountain experience for both overnight guests and day visitors.
That's the roundup of the closest hot springs to Buena Vista and Nathrop. Thanks for looking! It's easy to see why this Collegiate Peaks town is one of the best hot springs destinations from the Front Range Urban Corridor.