Located in the San Luis Valley in Colorado, there are several events and festivals in the town of Alamosa. When it comes to events in town, there is something for everyone, including a few outdoor races, a car show, and an art festival.
Seasonal celebrations include an Independence Day parade, a holiday celebration of lights, and a traditional German Oktoberfest. The town is known as the "Gateway to the Great Sand Dunes" because of the scenic and popular Great Sand Dunes National Park located here, which is terrific during any time of year.
Alamosa also offers plenty to see and do outside of its special events, including visiting nearby hot springs, camping, and hiking. It's also home to San Luis Valley Brewing Company and The Colorado Farm Brewery.
Keep in mind that the details of an event can change. It's always best to check the website and social media pages for the most up-to-date information. Here you'll often find any rules or regulations for attending the event, any costs for admission, and more detail on what you can expect.
Here is a list of events in Alamosa, Colorado, in order of occurrence throughout the year:
Rio Frio Ice Fest & Rio Frio 5K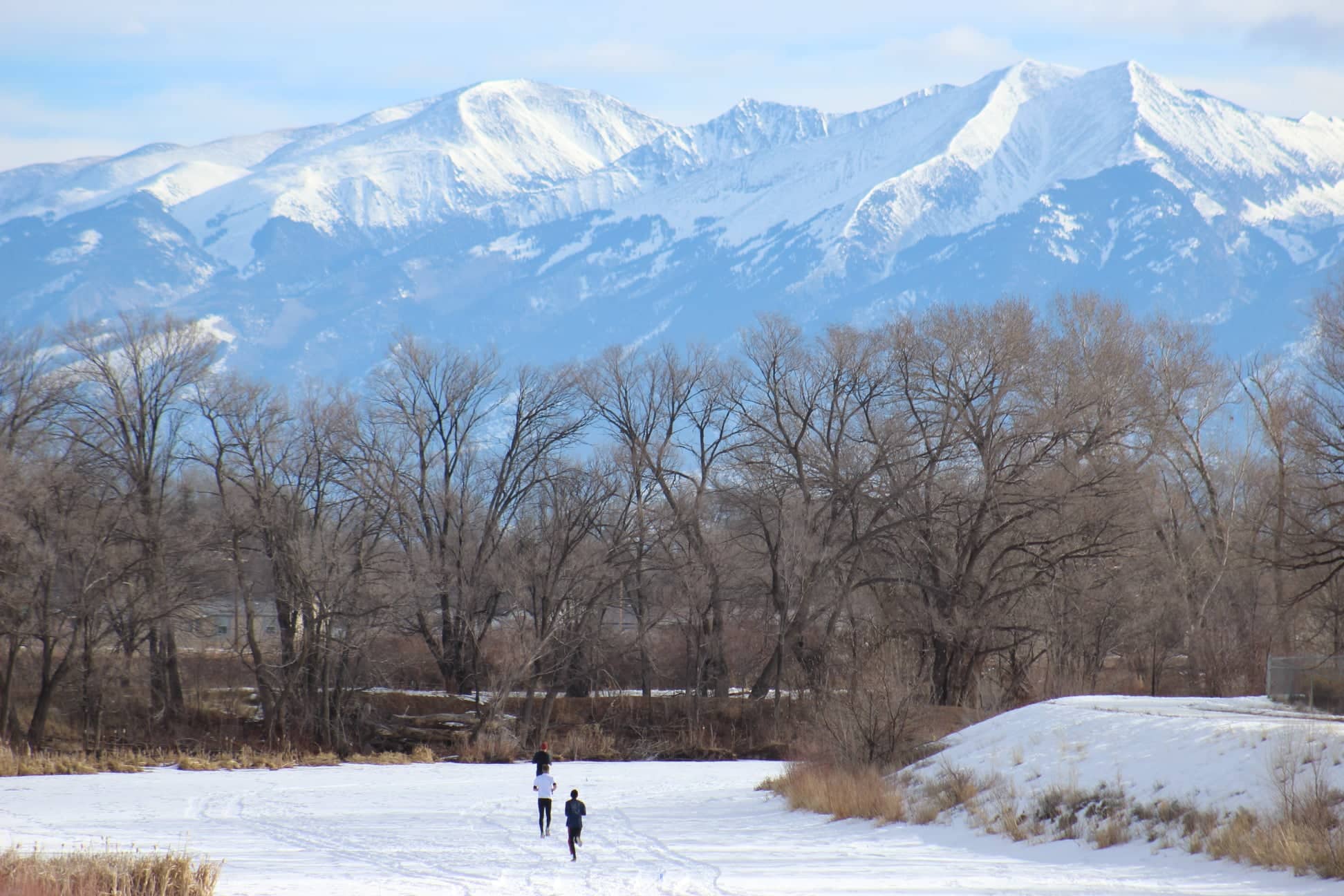 The Rio Frio Ice Festival is an annual multi-day event that includes a popular 5K race. Participants actually run right on the frozen Rio Grande River in Alamosa for a unique racing experience. During the festival, there is an award ceremony to highlight achievements from the race. There has also been a one-mile kid's race, too.
Other activities during the Ice Festival weekend have included a Luminara cross-country ski event, ice carving demonstrations on Main Street, disc golf, an air band competition, a fire and ice bonfire, and an ice climbing trip. Part of the event also includes the "Rio Frio Flights" where five local drinks are served. A full schedule for the weekend and more information can be found online.
January | rioraces.com/rio-frio-home
Rio Trio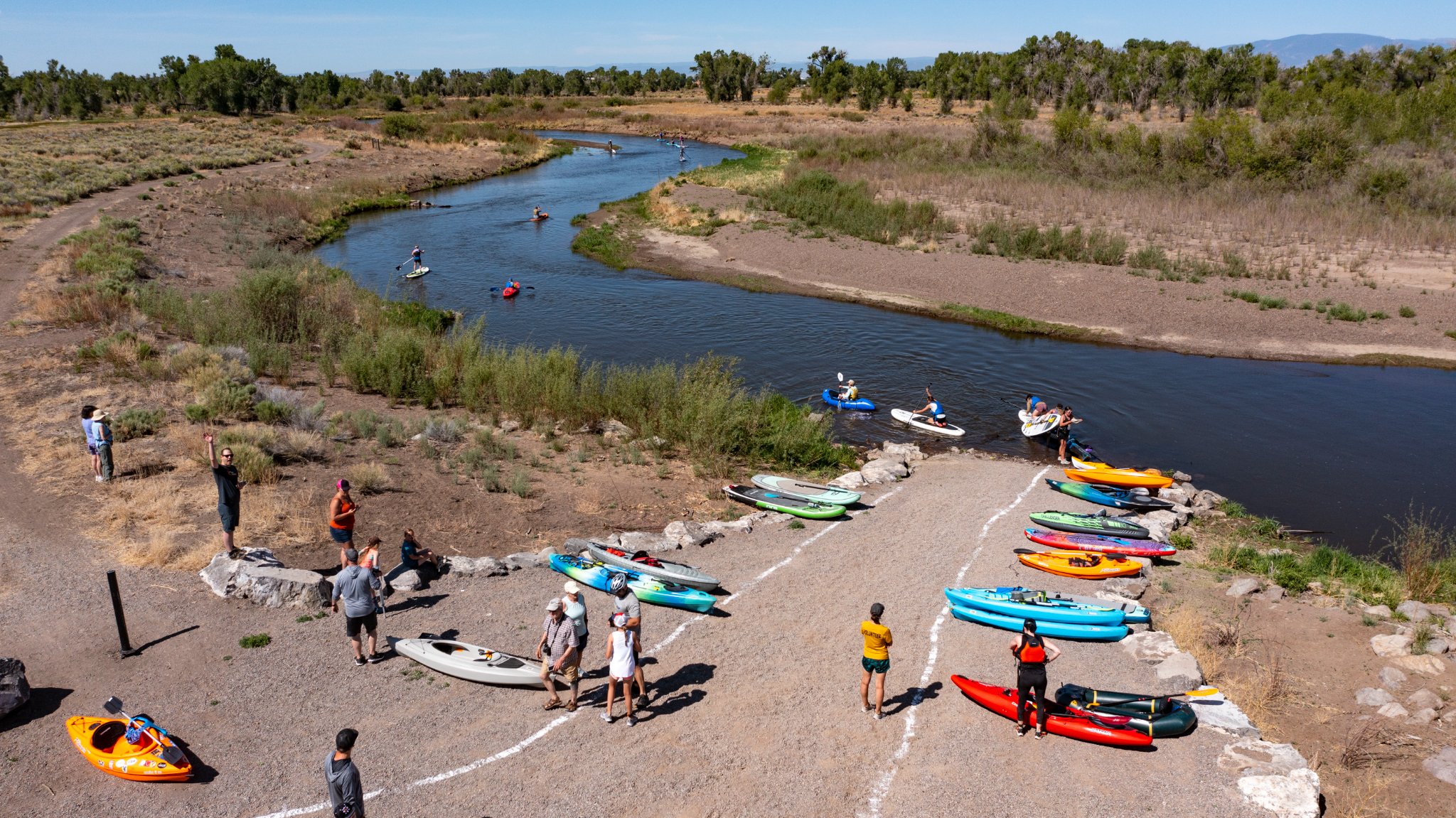 The Rio Trio is an annual triathlon race hosted by Alamosa Parks & Recreation and San Luis Valley Great Outdoors. This eventful day includes an 8-mile trail bike ride, a 3-mile paddle, and a 5K+ run followed by a lunch and awards ceremony. There is also a special adventure triathlon for children ages six through eleven, which occurs on the same day, plus a kid's zone.
The paddle takes place on the Rio Grande. Participants can rent a standup paddle board or kayak or bring their own. Completing the three-part race can be done solo or as part of a three-person relay team. The website has a course map, details on how to register or volunteer, and information on camping nearby.
May | rioraces.com/rio-trio-race-home
SummerFest on the Rio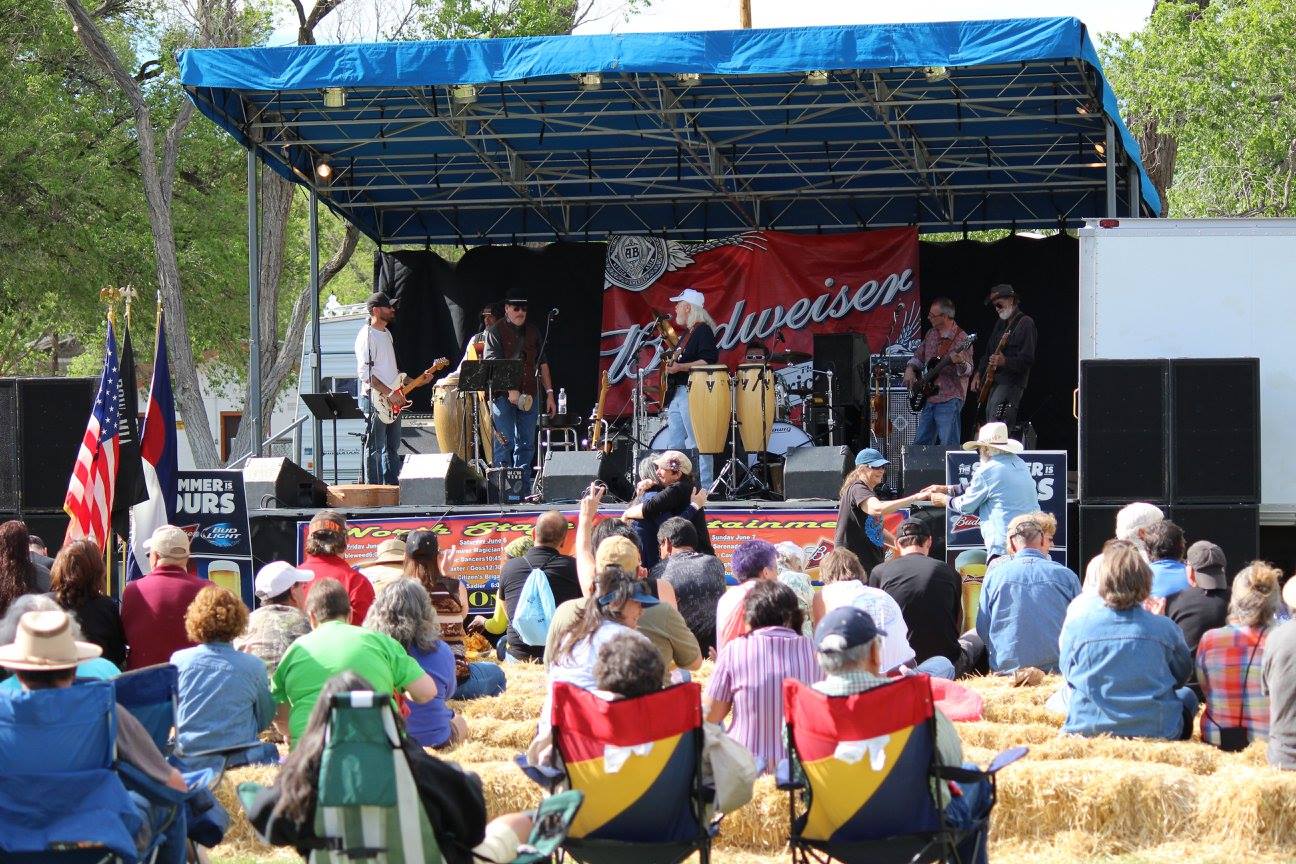 SummerFest on the Rio is an annual summer festival that takes place the first weekend in June in Cole Park in Alamosa. The traditional two-day event started in 2001 as a way to promote the crafts community and the arts within the San Luis Valley.
There are no admission costs for this. The highlights of the weekend include live music concerts, a food and beer garden, a long list of arts and craft vendors, as well as a large variety of food and drink. Other activities have included train rides, a castle maze, a bungee trampoline, and a bouncy house.
June | summerfestontherio.org
Alamosa Round-Up Rodeo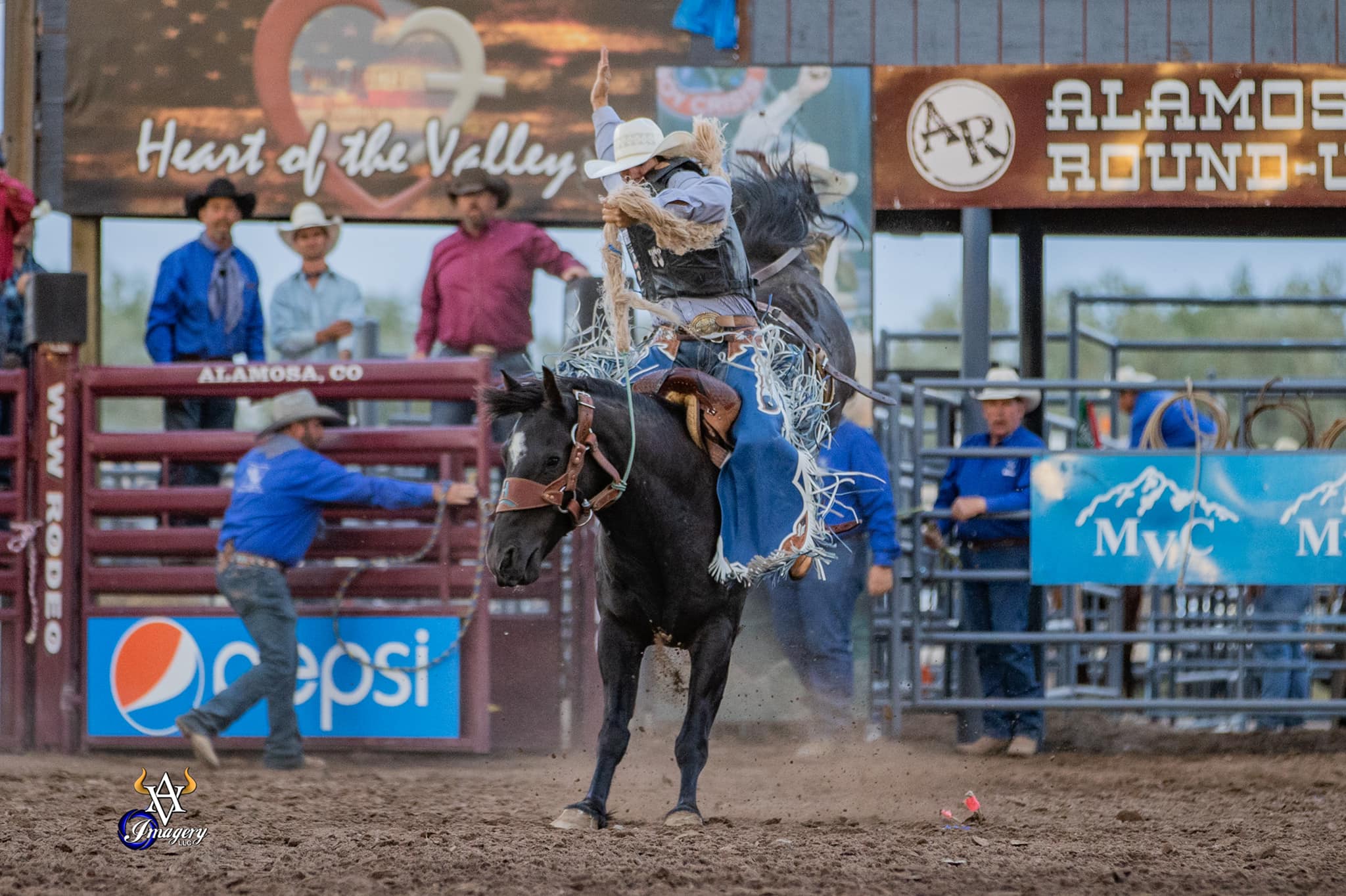 The Alamosa Round-Up Rodeo is one of the biggest events in the town. In addition to a rodeo, there is a local barrel race, a block party and street dance, and a live concert.
As part of the event, there is a First Responders Night to support local law enforcement, EMTs, firefighters, and paramedics. A full list of events, sponsors, and how to purchase tickets is available online.
June | alamosaroundup.com
Sundays at Six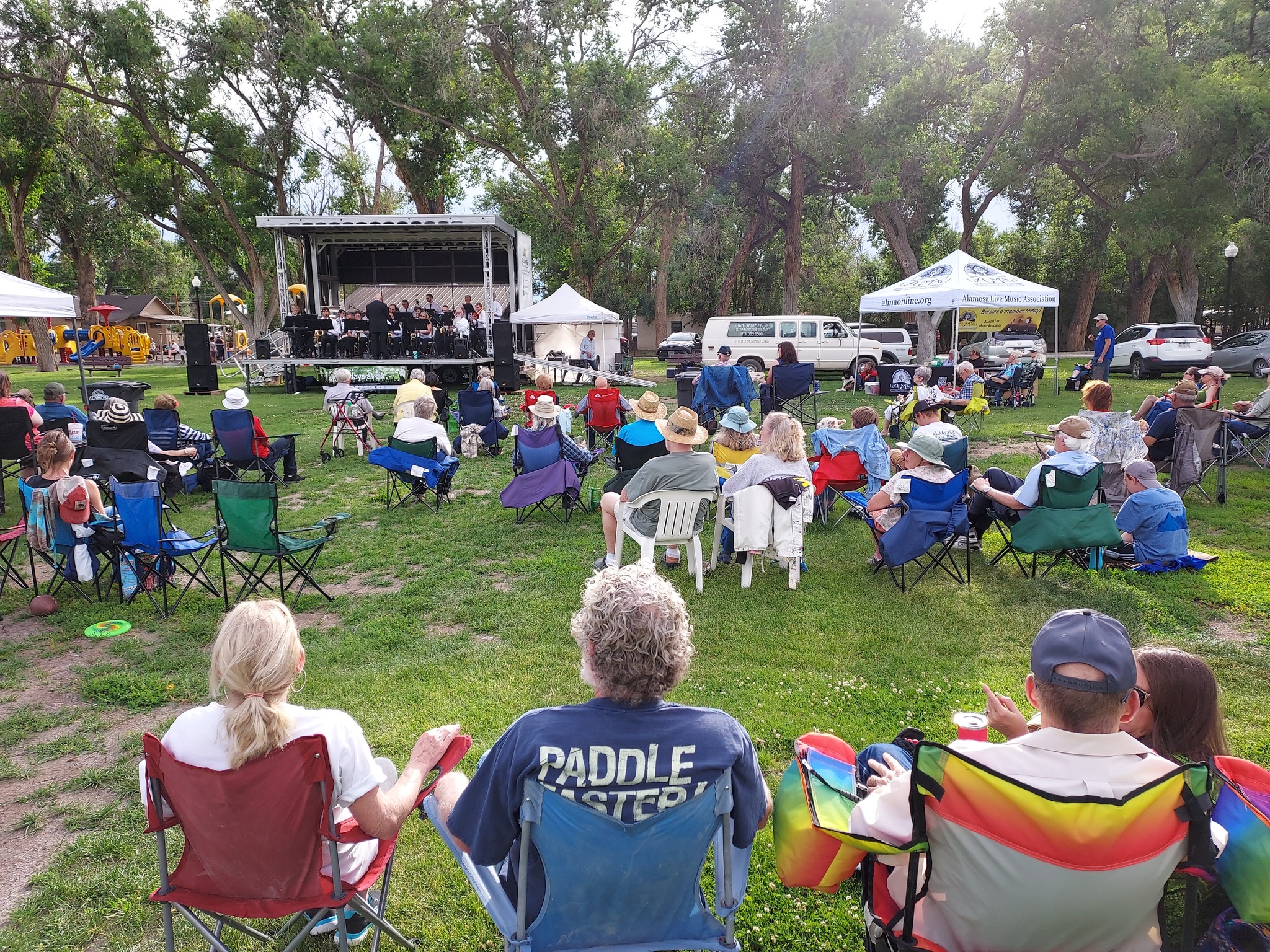 Sundays at Six is a free summer concert series held by the Alamosa Live Music Association. The outdoor live music takes place in Cole Park. This association is a non-profit arts organization with the goal of providing expression through music while also focusing on tourism and economic development in Alamosa.
There are an array of music genres featured throughout the series, including Americana, rock, reggae, jazz, folk, and mariachi. Artists include both local musicians and nationally touring acts. Previous performances include Bonnie & Taylor Sims, Elder Grown, The River Arkansas, and SLV Big Band.
June through August | almaonline.org/sundays-six
4th of July Parade
The annual 4th of July Parade celebrates Independence Day in Alamosa with a parade downtown. The parade takes place down Main Street.
In the past, proceeds from the event have benefitted the Young Professionals of Alamosa. As part of the celebration, there has also been an all-you-can-eat pancake breakfast with pancakes, sausage, eggs, coffee, and orange juice.
July | alamosachamber.com/4th-of-july-parade
Weekends on the Rio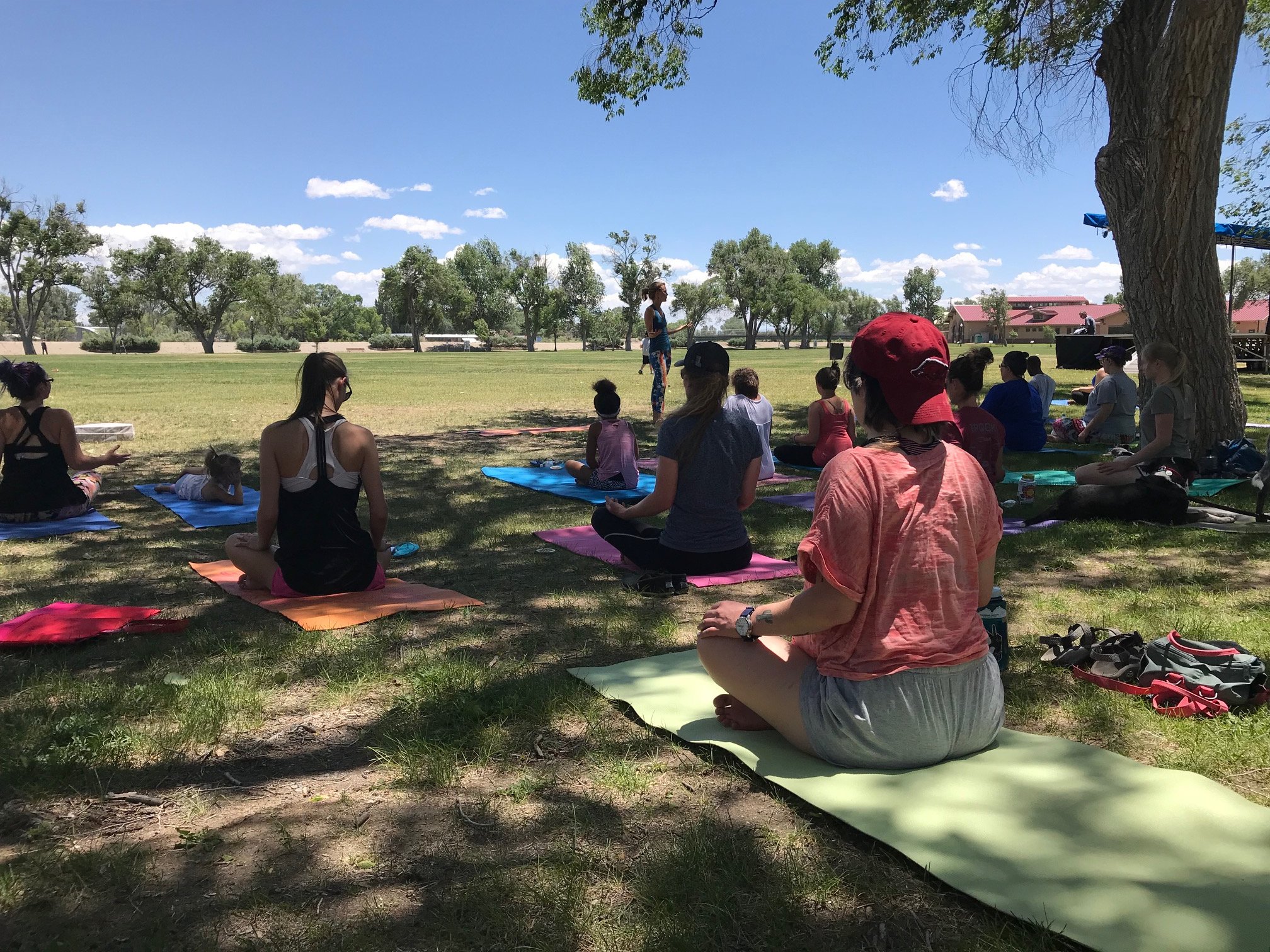 Weekends on the Rio is a summer program with various activities hosted by Alamosa Parks and Recreation. These events are held every Sunday outdoors throughout Alamosa.
Some of the hosted activities have included yoga, Zumba and fitness classes, archery, and standup paddleboarding. Cole Park, Alamosa Disc Golf Course, and Blanca Vista Park are a few of the spots where all the fun takes place. A few of the events require pre-registration online.
July through August | alamosarec.org
Beat the Heat BBQ & Brews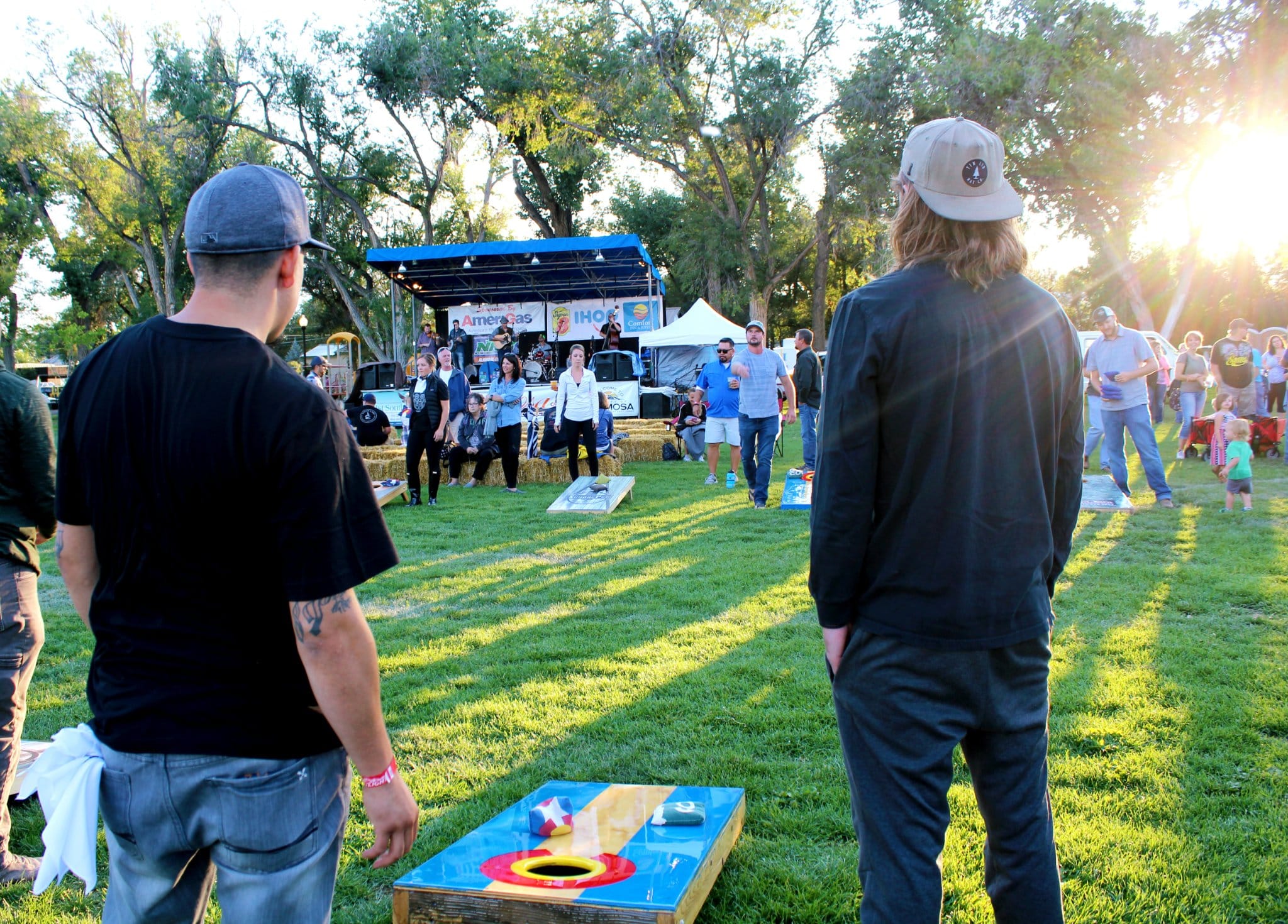 Beat the Heat BBQ & Brews is a Kansas City Barbeque Society (KCBS) Sanctioned Barbeque Competition in Alamosa. This is a two-day event where professional barbeque teams compete from all over the United States.
In addition to tasting the barbeque, there is a cornhole tournament, live music, yard games, and other food vendors. There is also a children's cooking competition, a mud run with obstacle courses, and a beer fest with regional breweries.
August | slvbeattheheat.com
Early Iron Festival Car Show
The Early Iron Festival Car Show is a three-day festival that draws more than 600 car enthusiasts. Visitors come not only from across the state of Colorado, but also from New Mexico, Arizona, Kansas, and Texas.
On top of the cars, there is live music, private parties, a fashion show, an auction, and a banquet. There has been a lunch held at Cole Park in Alamosa. Show guidelines, a full schedule of events, and information on how to register your car can be found online.
September | earlyironclub.com
Oktobrufest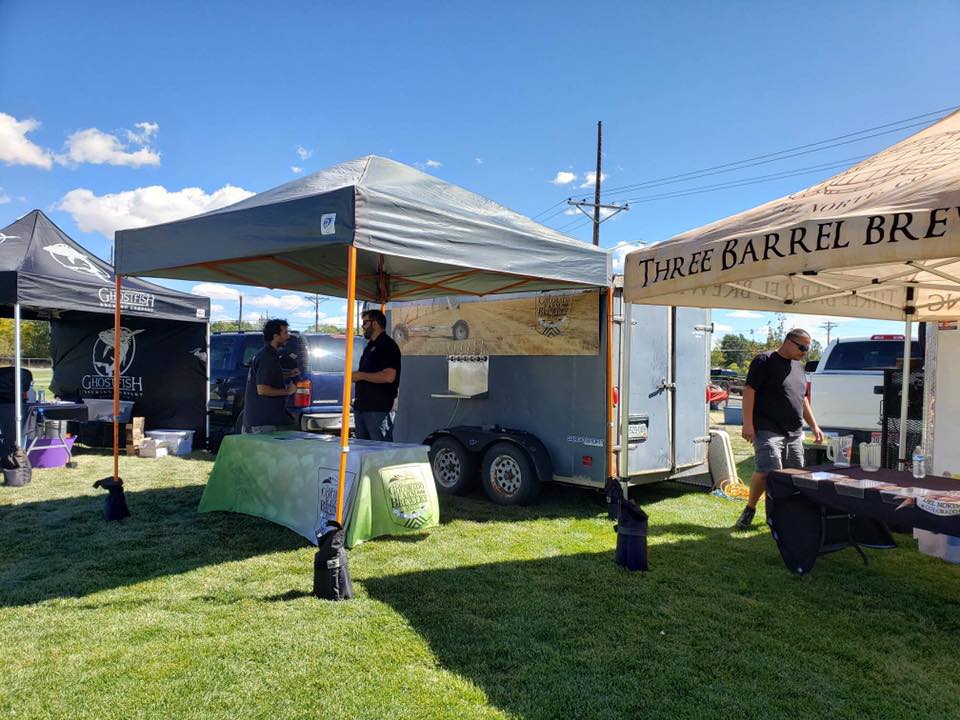 Oktobrufest is an annual event celebrating the traditional German beer festival right in Alamosa. In true Oktoberfest fashion, there is a stein-holding contest, a traditional Oktoberfest costume contest, and a keg toss. Tasting packages include a mini-acrylic beer stein.
Other entertainment includes live music, games, face painting, and a corn hole tournament. This event is hosted by the Alamosa County Chamber of Commerce. Years passed have had non-alcoholic choices available as well. The fun takes place in Cole Park.
September | alamosachamber.com/oktobrufest
Alamosa ARTsFestival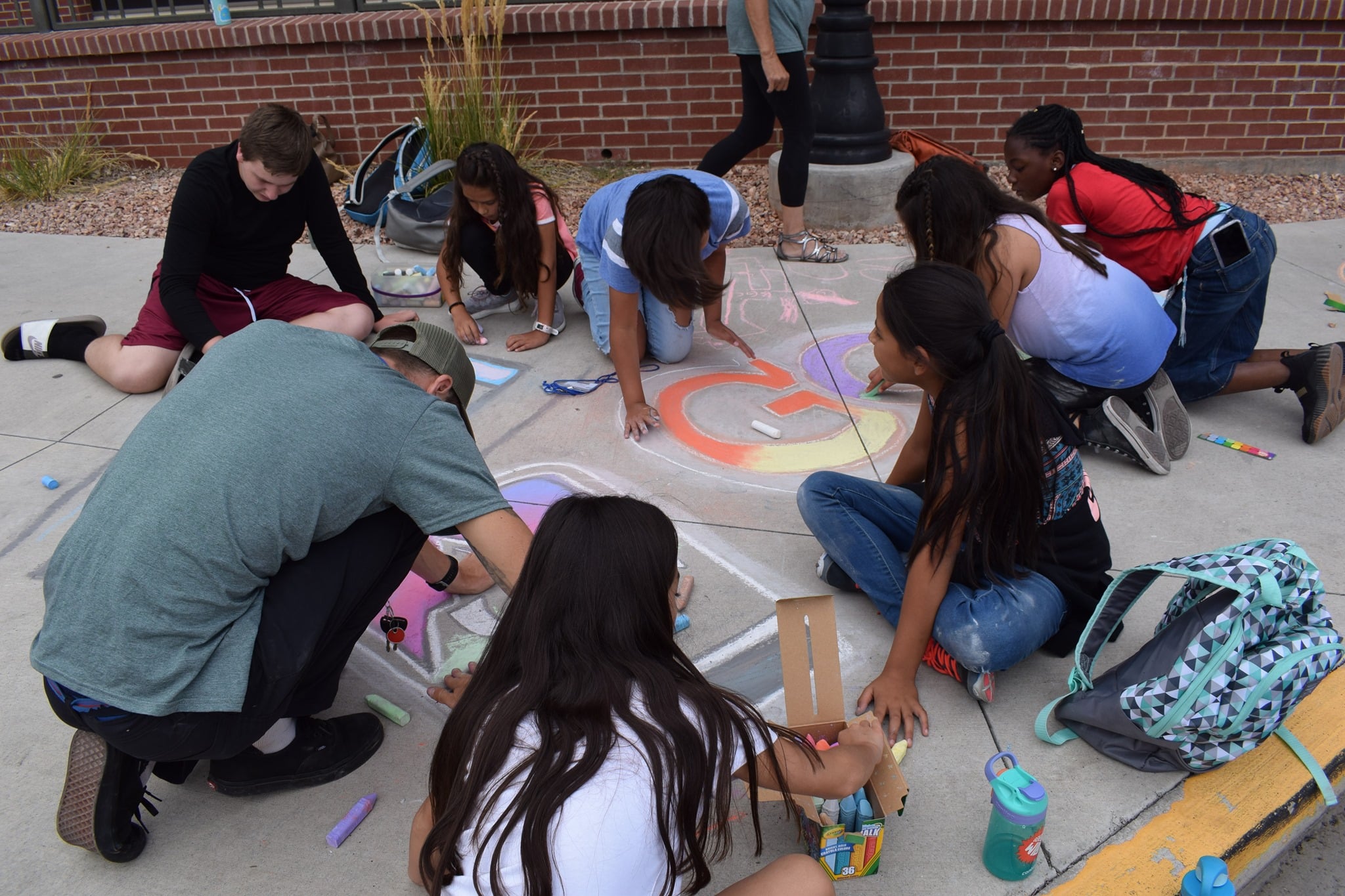 The Alamosa ARTsFestival is a yearly celebration of the arts. It's a multi-day event that takes place in downtown Alamosa in mid-September.
Highlights have included a chalk class, a performance from Salida Circus, other art classes, street painting, and booths for local artists. There is art available for purchase as well.
September | cityofalamosa.org
Celebration of Lights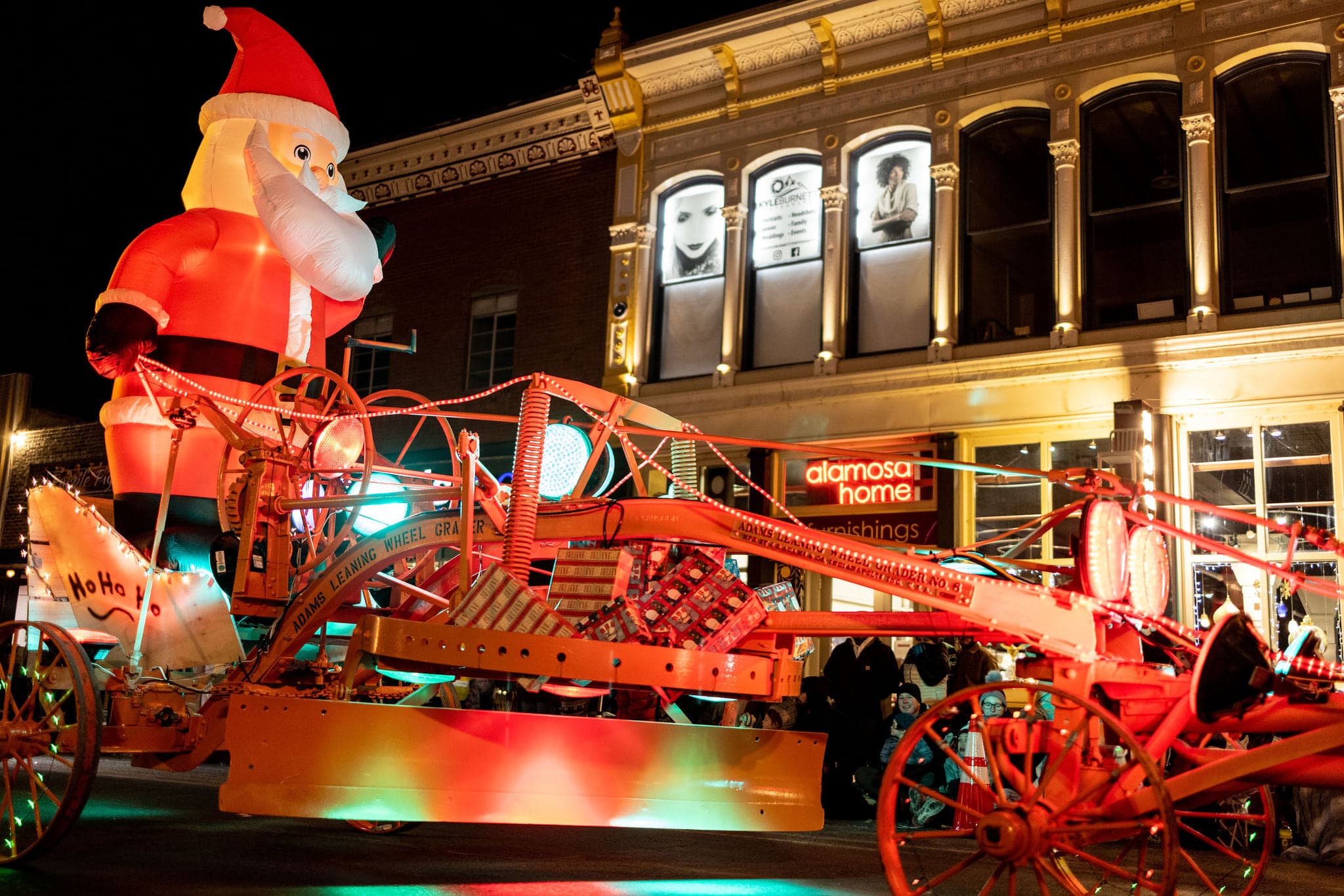 The Celebration of Lights is a fun tradition to bring in the holiday season in downtown Alamosa. This has incorporated the illumination of the City Hall Complex with glowing lights, a parade, live music performances, hot chocolate, and a chance to meet and greet Santa Claus and his busy elves.
Past years have included music by the ASU Music Department featuring a brass quartet and clarinet duo. Organizers have noted for those planning on attending to dress warm, and holiday attire is encouraged. This event is hosted by the Alamosa County Chamber of Commerce.
December | alamosachamber.com/celebration-of-lights
These events in Alamosa show there is plenty to see and do here all year round. Visit the official website to learn more, and put your favorite festivals on the calendar. And remember to book a hotel stay early, or reserve a local campsite.