When people around the world think of Colorado, many conjure idyllic images of skiers and snowboarders gliding down pristine, snow-covered mountains. Since skiing currently is so integral to the cultural and scenic identity of the Rocky Mountains, you might think that it's always been a part of the state's history.
Skiing is thought to have arrived in Colorado in the 1800s long before the area achieved statehood in 1876. However, early skiing in the state looked far different than it does today. Modern skiing is associated with the wealthy and connected, but its Colorado roots originated with the state's deeply influential mining industry.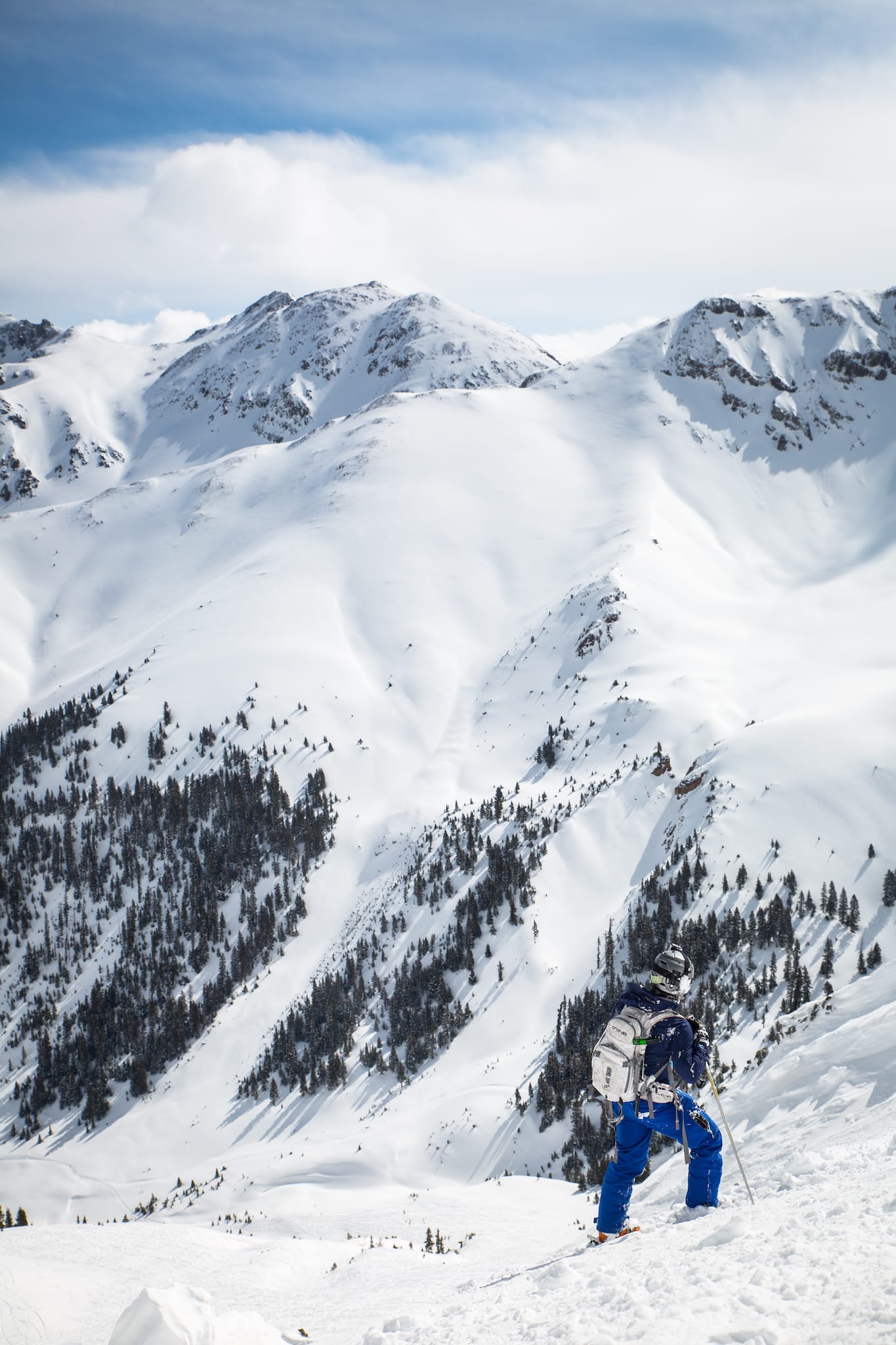 Skiing is introduced as transportation
While skiing was rapidly gaining popularity in Europe as a stylish recreational activity, it was first introduced to Colorado miners as an easy way to get around in the snow. Headed by men eager to find their fortunes by way of gold and silver, families traveled far and wide to the state's High Country. But they quickly found that travel was made difficult or even impossible at times because of the area's vast quantities of snow.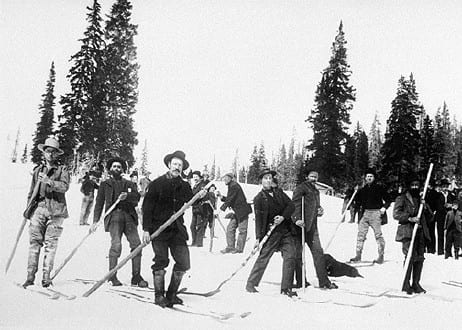 Luckily, miners who had traveled to the state overseas all the way from Scandinavia taught their peers how to construct skis and use them to travel. This newfound mobility helped tenacious early Coloradans get from place to place during the harsh winter months, thus making skiing a necessity and way of life for locals.
The area's mailmen are the first example of local government adopting this technology to make their jobs easier. With crude 11-foot wooden planks, they would traverse challenging mountain passes to deliver mail to the state's mining camps, often overnight in favor of better snow conditions.
Today, "Father" John Dyer is still remembered for braving dangerous winter conditions atop steep mountain passes on skies to deliver mail to remote mining communities that were cut off from the rest of the world.
Skiing transitions to recreation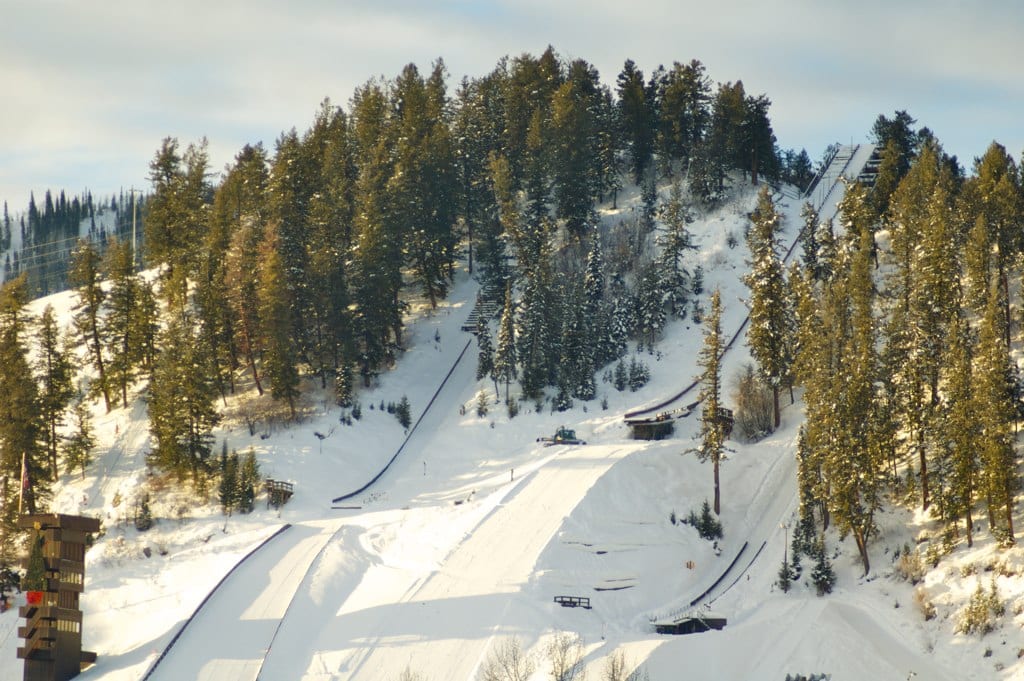 As mining waned and more people settled in the young state during the late 1800s, skiing began its long transition from being an essential mode of transportation to the novel outdoor recreational activity we recognize it as today.
Local racing and jumping contests emerged as ways to help locals cope with the dark winter days. Skiing clubs were gradually formed statewide, which further intertwined the burgeoning sport with Colorado's developing identity as an adventurous destination chock full of rewarding outdoor offerings.
Established in the winter of 1914 in the then-young community of Steamboat Springs, Howelsen Hill is North America's longest continuously operating ski area. Comprised of large ski jumps and a hill size totaling 417 feet, Howelsen Hill is named after Norwegian immigrant and skiing pioneer Carl Howelsen.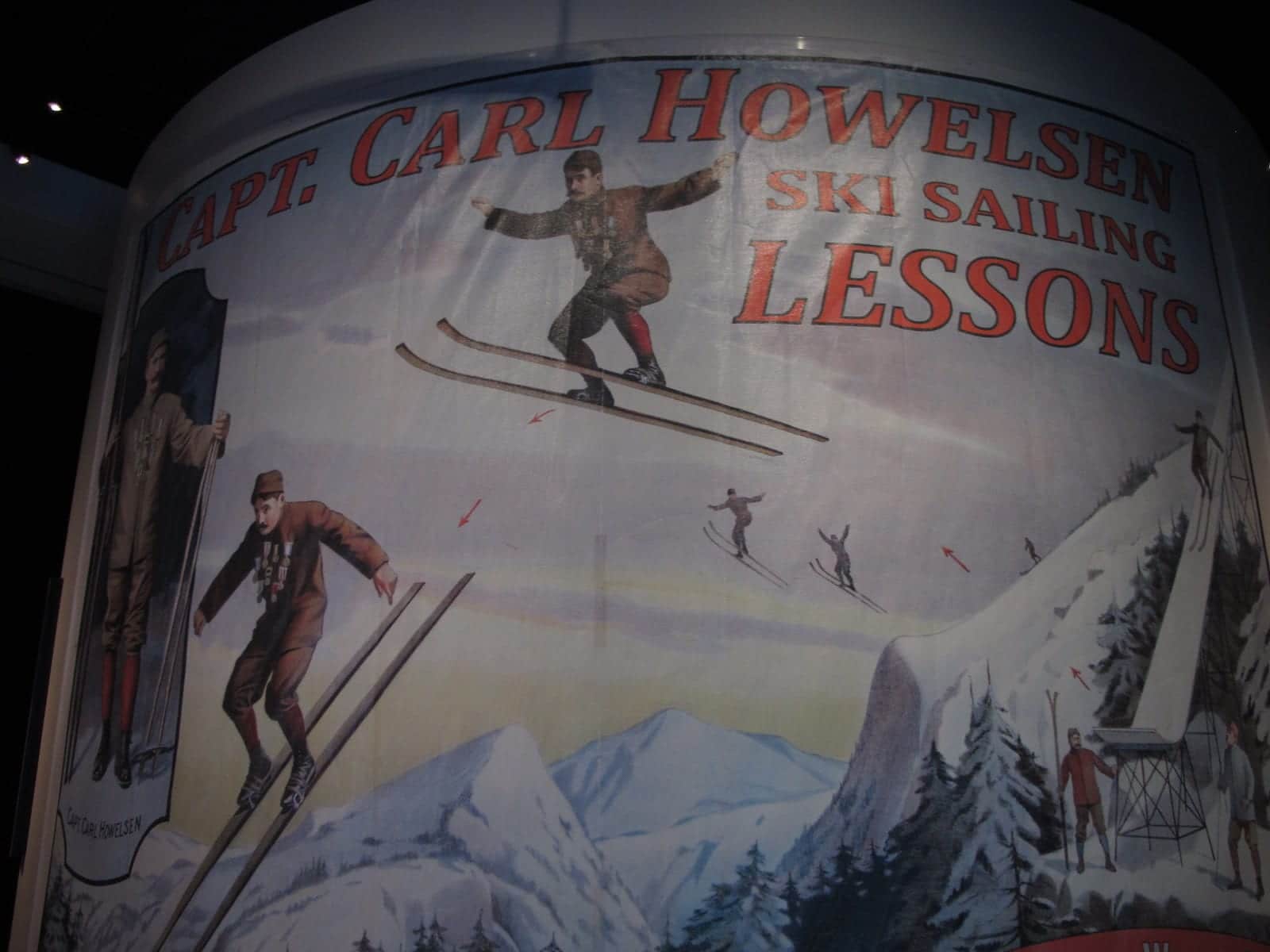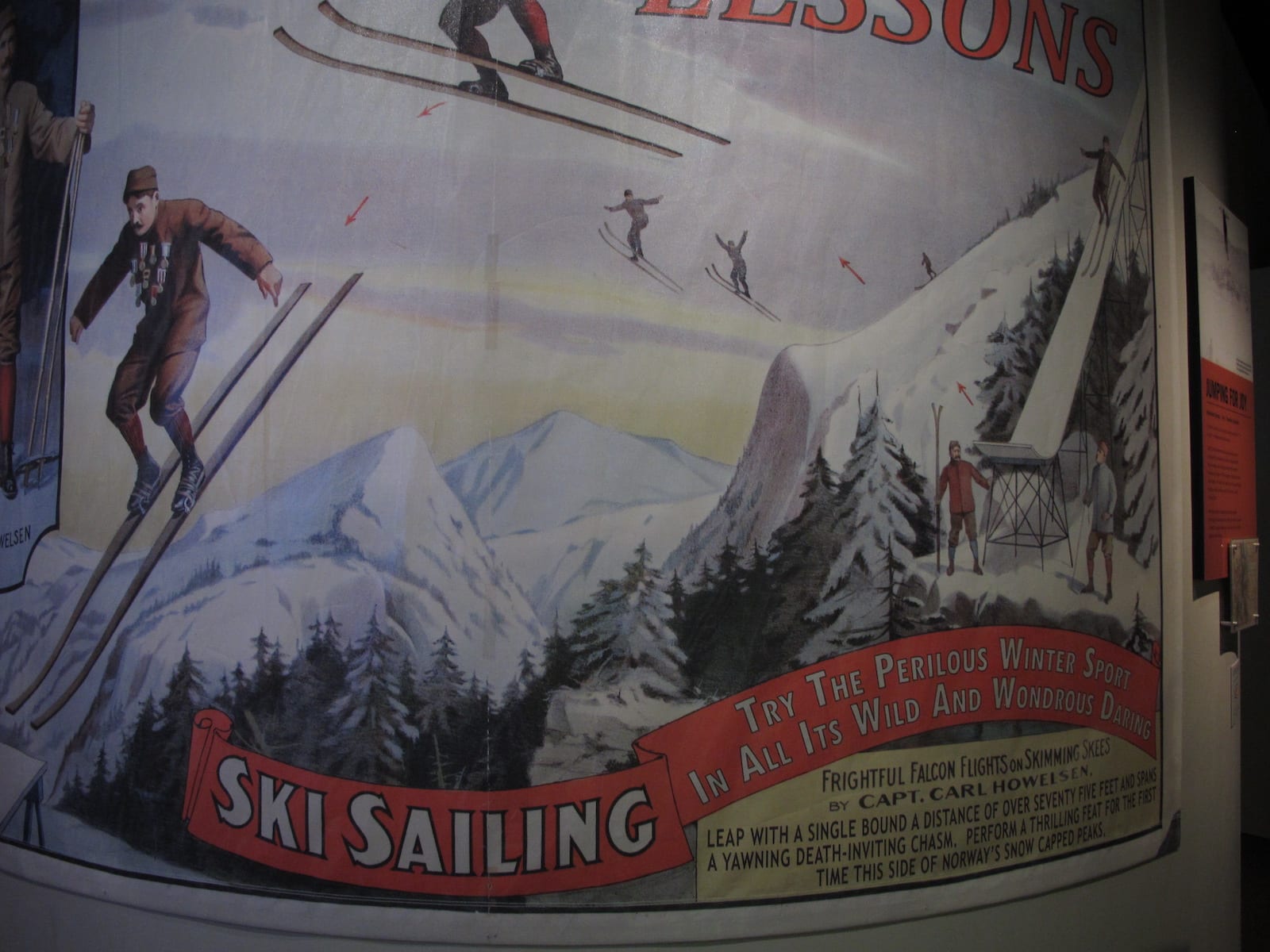 Carl established the ski area less than a decade after settling in Colorado. Stacked up against the state's larger ski areas, Howelsen isn't very large, but it's produced a remarkable 89 Olympians over the decades and remains a popular training spot for US Ski Team jumpers.
Though skiers had been a regular sight on the mountains west of Salida since the early 1900s, the first formal ski area founded there was Monarch Mountain, which was established in 1939. The ski area's first skiers accessed the mountain through the crude technological innovation of a 500-foot tow rope attached to an old gearbox and powered by a car engine.
With skiing continuing to boom in popularity around the state, technological innovations were developed to make the sport easier and safer, while local and international competitions like the 1932 Winter Olympics in Lake Placid, New York gave it huge boosts in visibility. Opened in 1940, Winter Park is considered to be the state's first major ski area, though many smaller outfits were established in Colorado long before then.
As you can imagine, not every ski area formed in the state has made it over the years. Ski areas of yesteryear include a once popular ski destination that was part of the Broadmoor Resort alongside other lesser-known spots that couldn't compete with Colorado's larger and better-funded resorts.
10th Mountain Division is formed
During the Second World War, Colorado's skiing legacy took on an entirely new and important identity with the formation of the 10th Mountain Division in 1941. Inspired by a small but fierce Finnish ski patrol that bested a much larger and better-armed Soviet force, the Division was created to train soldiers to fight in mountainous and arctic conditions.
US Military officials traveled to ski clubs across the country and invited talented skiers to join the Division. Located between Red Cliff and Leadville on US-24 in Eagle County, Colorado, Camp Hale was founded to train and accommodate the new Division. With an elevation of 9,200 feet, Camp Hale's remote location and notoriously rough weather conditions helped sharpen the skiing skills of the unique fighting force.
The Division was sent to Alaska's Kiska Island for its first mission, but it went so poorly that the Military considered shutting it down. After 11 members of the 10th Mountain Division were killed due to friendly fire, it was revealed that Japan had already abandoned the island.
However, after two more years of training, the 10th Mountain Division was redeemed during a dangerous mission of monumental significance. Positioned along Italy's Apennine Mountains, the so-called Gothic Line of defense was considered to be impenetrable and crucial for keeping the Allied Forces from advancing through Europe.
The 10th Mountain Division stealthily climbed steep cliff faces in a move that surprised their enemies and ultimately allowed the Gothic Line to be penetrated and defeated. The elite fighters of the Division became legendary American heroes after word spread about their successful mission.
10th Mountain veterans return to open ski resorts
After returning home, some members of the Division settled in Colorado permanently to live out their days skiing under less intense circumstances, while others went so far as to open their own ski areas or to take on the duty of running existing ones.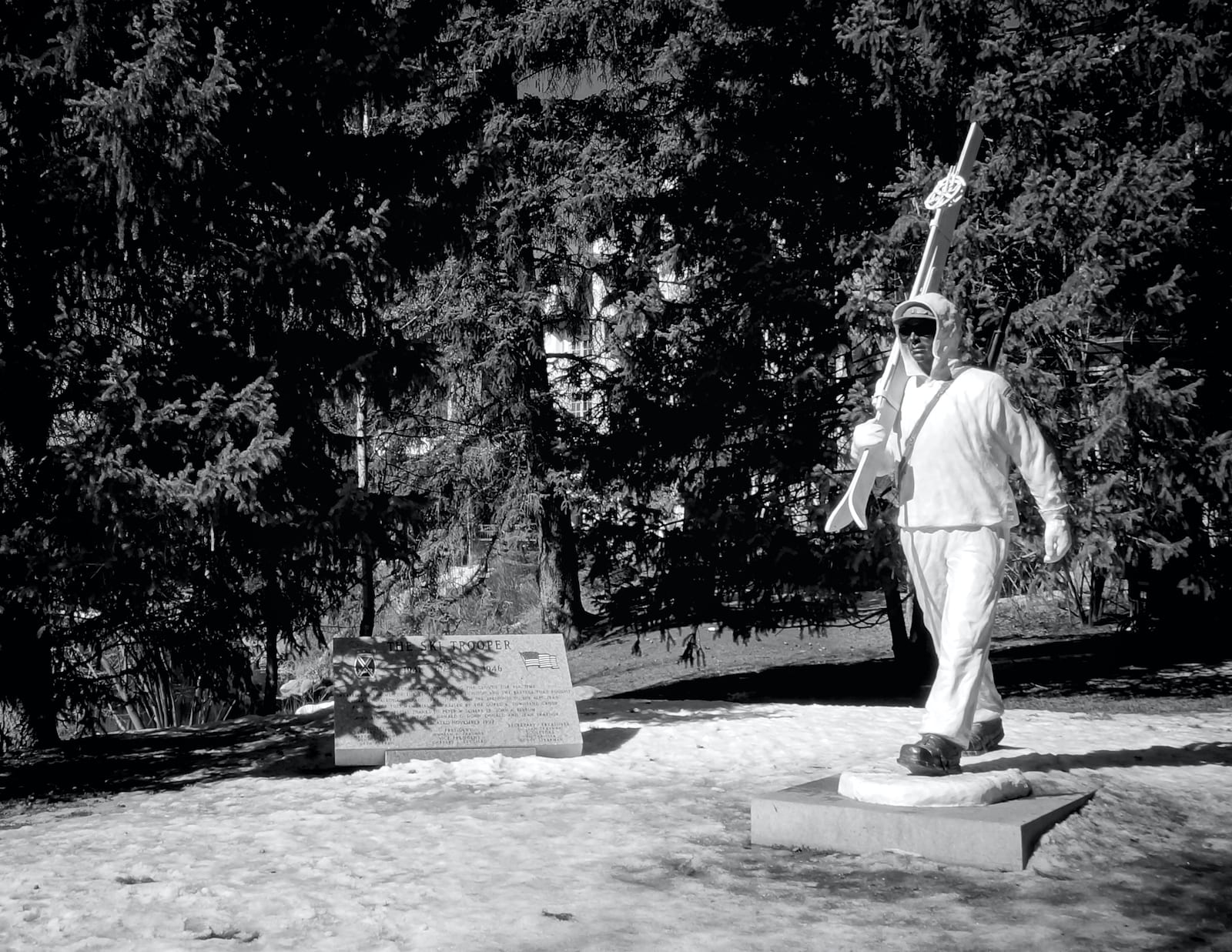 An estimated 60 ski areas around the country have been founded or constructed over the years by brave veterans of the 10th Mountain Division, including Colorado's Vail, Aspen Mountain, and Arapahoe Basin resorts.
During the post-war period, Colorado's ski areas began transitioning to full-fledged resorts modeled after those found in Europe. As posh restaurants and luxurious hotels began to spring up alongside amenities like parking lots and gas stations, the state's modest ski areas slowly began to achieve resort status. By the 1970s Colorado became an internationally known ski destination.
Snowboards are born and change the ski scene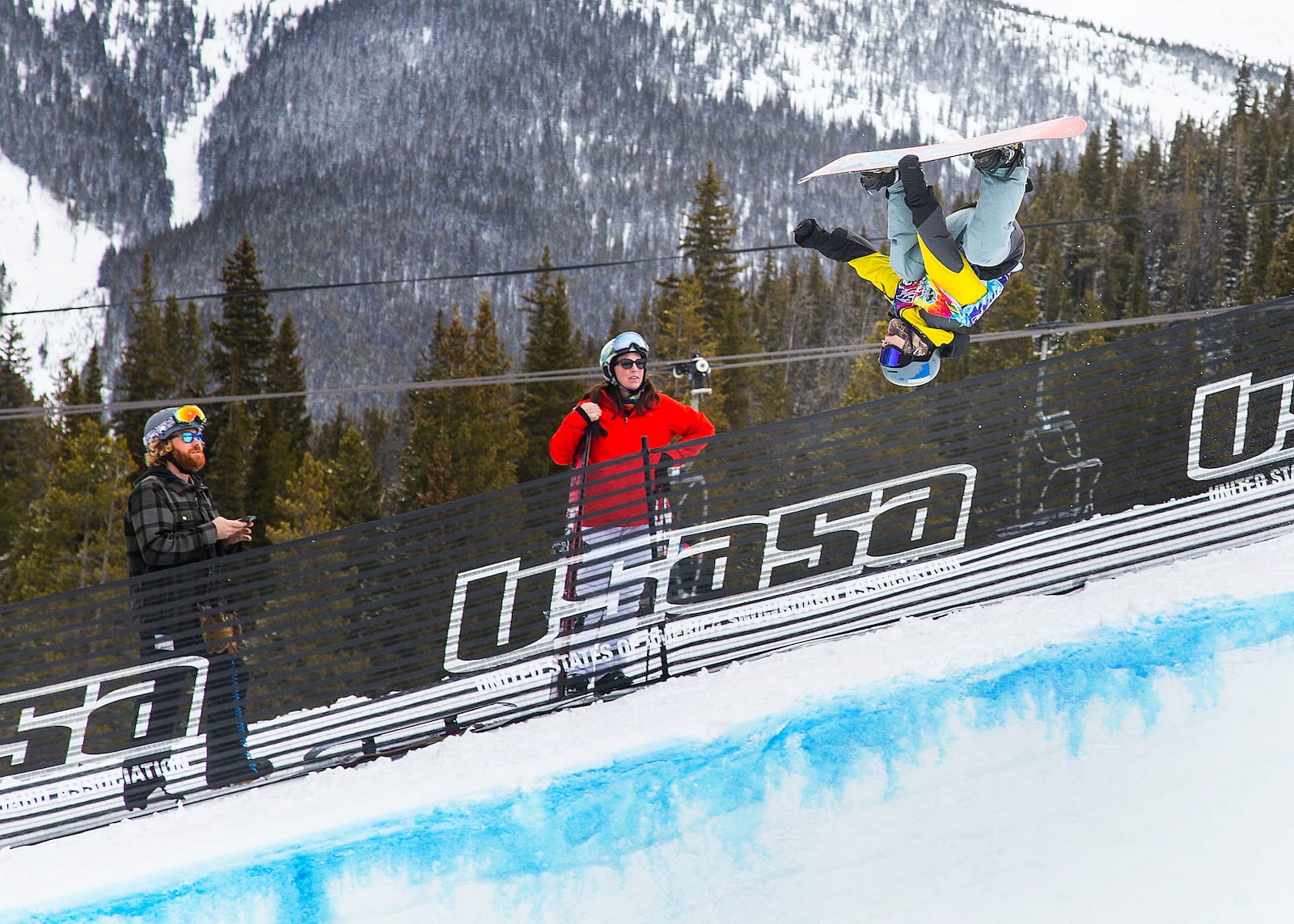 Initially developed a decade before, the early iterations of the snowboard brought a much-needed element of authenticity and counter-culture that flew in the face of the wealthy, exclusive atmosphere found at Colorado's ski resorts. However, by 1981, it was clear that the new sport was beginning to break through to the mainstream.
That year, the first snowboarding competition was held at the Ski Cooper resort in Leadville. In the years following the competition, the state's resorts realized they wouldn't be able to continue to ignore the growing popularity of snowboarding. They began hosting competitions and constructing specialized terrain like half-pipes.
In 1990, the World Snowboarding Championships were held at the Breckenridge Ski Resort, an event many point to as a seminal moment for the burgeoning sport. By 1998, snowboarding had exploded in popularity, and it became an official Olympic sport that year. Snowboarding is now an integral part of Colorado's thriving ski culture.
Colorado's ski history continues to evolve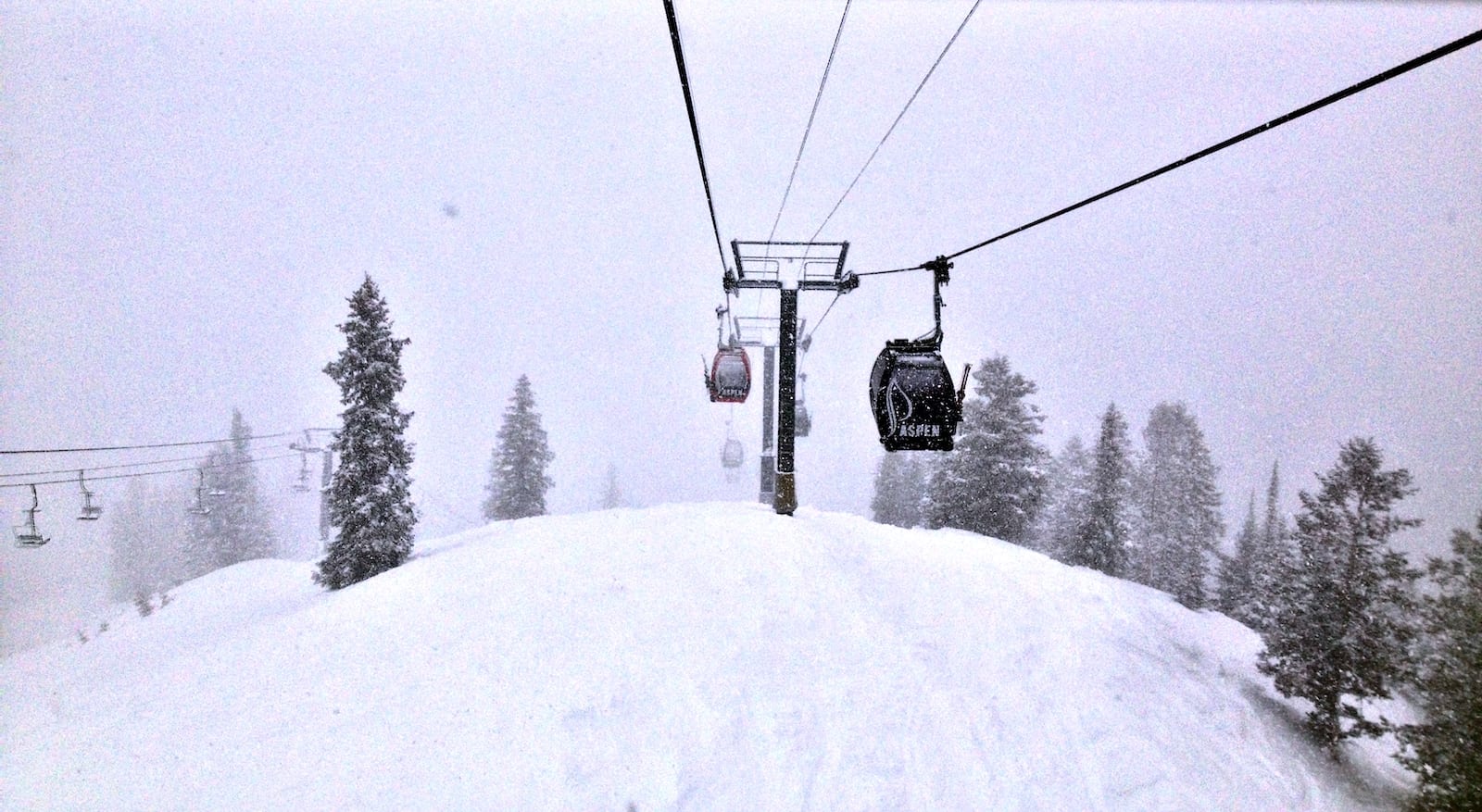 From heli-skiing to the incredible technology that paved the way for the nation's highest ski lift to be built in Breckenridge, it's clear that skiing has come a long, long way since its eccentric and humble origins back in the 19th Century. While many understandably complain that skiing culture in the state has become too commercialized, it certainly didn't start out that way.
Learning about its fascinating origins in Colorado reveals the ingenuity, bravery, and tenacity of the state's earliest skiers. Here's a look at the current offering for skiing and snowboarding in Colorado, from ski resorts to snowcat tours available throughout the Rockies.