As we settle into the dead of winter, January in Colorado can be one of the coldest months of the year. But don't worry there is still plenty to do indoors and outdoors to keep those winter blues away. Discover things to do this January below.
With the Christmas and New Year's Eve holidays behind us, it's time to really embrace the winter. It's prime time for fun in the Rocky Mountain snow and ice. We highlight some of the top things to do this January, from guided hiking to joyous festivals. For other events in January, check out our festivals page.
Here are some things to do in CO during January 2023:
First Day Hikes at Colorado State Parks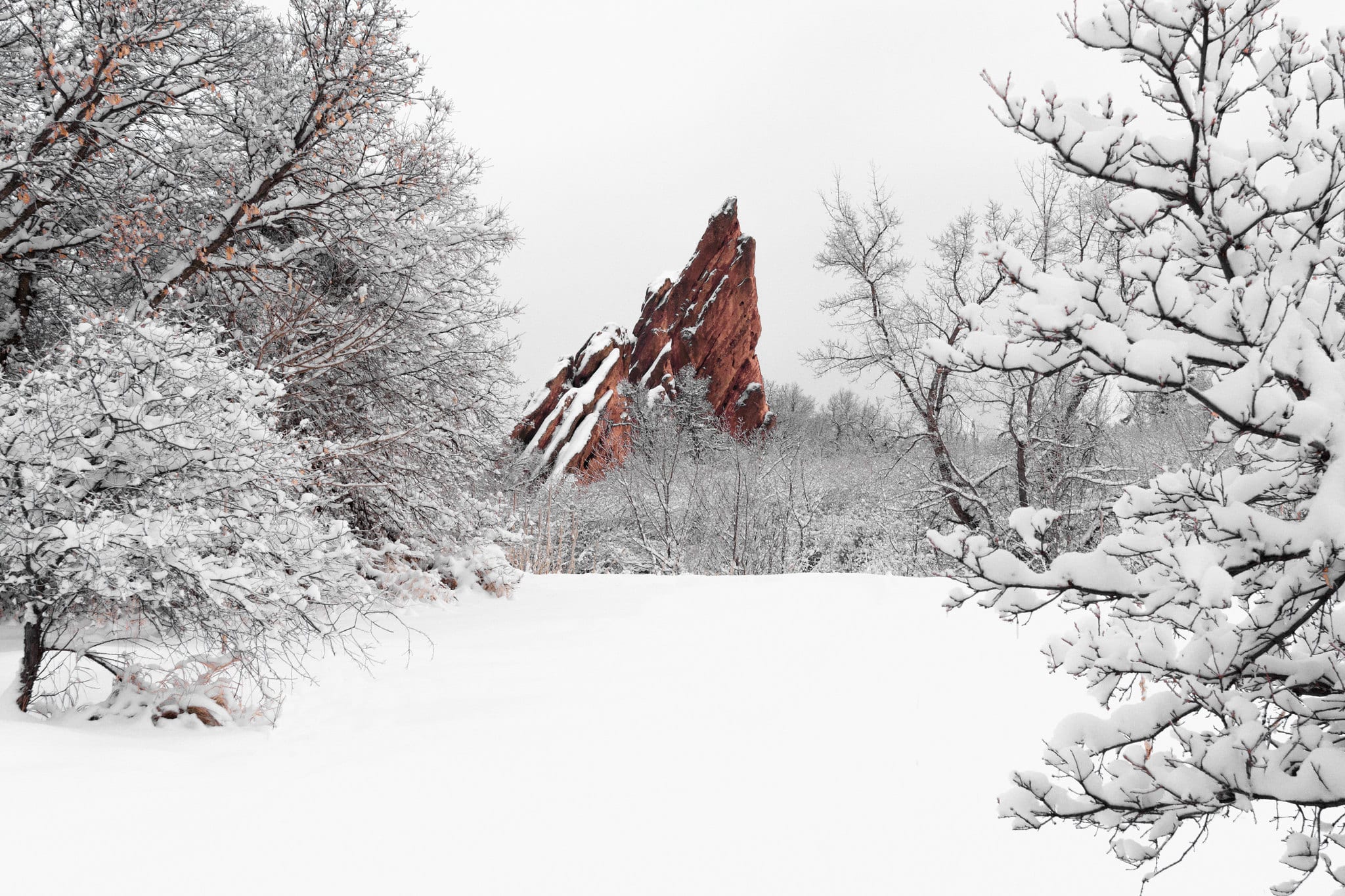 Kick off the new year with a hike in one of Colorado's stunning parks. Each year on January 1st, many of the state parks host First Day Hikes that encourage the community to get outside for some fresh air, a goal most of us set for the new year! At least 25 of Colorado's state parks will offer an organized hike to celebrate the event.
The guided activity is free to all, but you must have a valid pass to enter each park. The length and difficulty of the hikes will depend on weather and trail conditions. Be sure to bring layers, sturdy shoes, water, and some snacks for this fun day of adventuring!
Winter X Games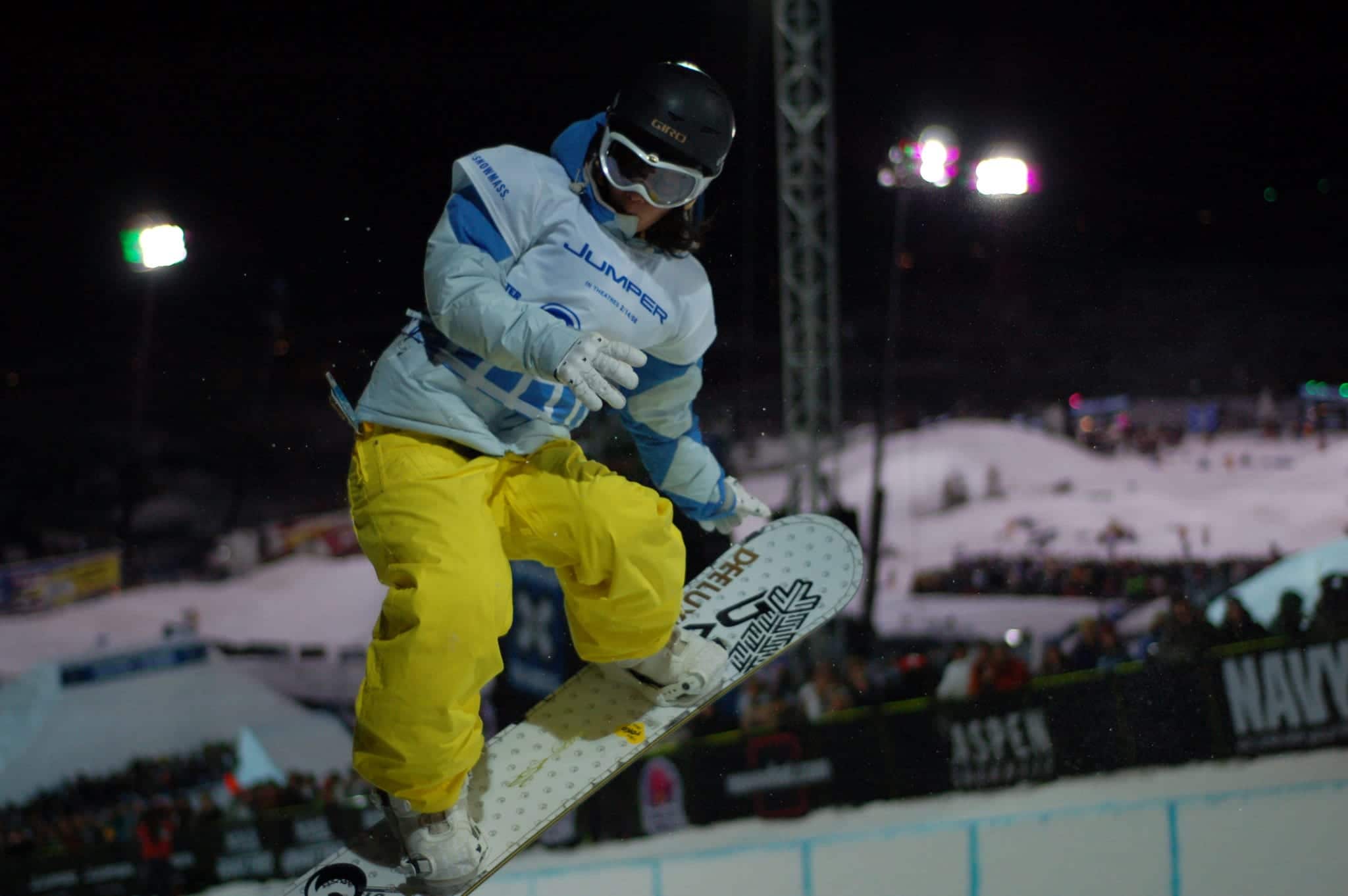 Even though it's not quite the Olympics, the Winter X Games in Aspen is one of the more popular winter events in Colorado for spectators and participants alike. Watch as some of the world's best athletes compete in their own disciplines (ski, snowboard, or snowmobile) at the 22nd Winter X Games!
Witness competitors complete these death-defying stunts, all for a chance to be awarded some of the most recognizable medals in action sports. But entertainment doesn't stop there, spectators will also enjoy live music throughout the entire weekend!
Where: Base of Buttermilk Mountain in Aspen
When: January 27 – 29, 2023
Ouray Ice Festival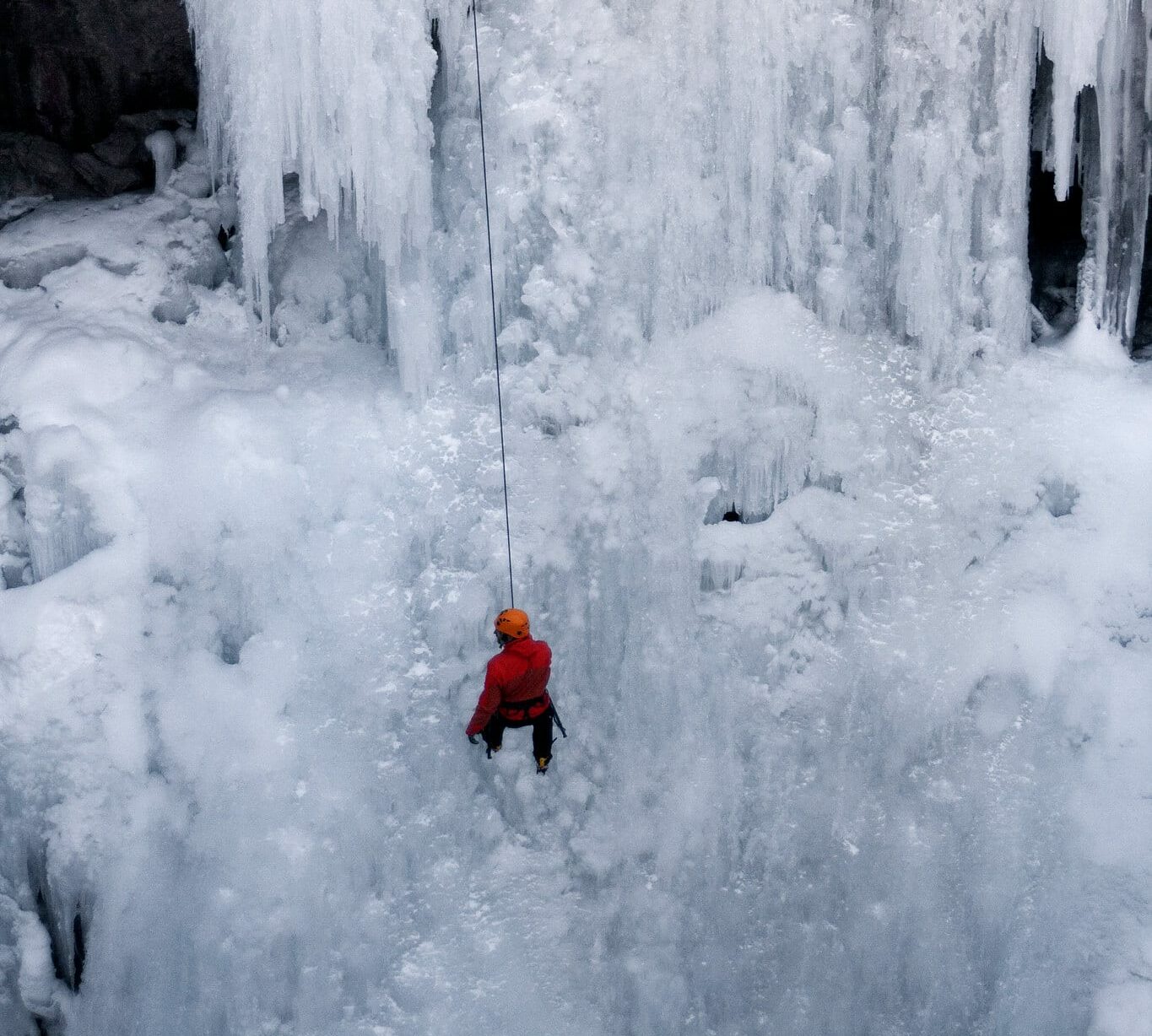 Celebrating its 28th anniversary in 2023, the Ouray Ice Festival is one of the more popular winter events in Colorado, both for participants and spectators. Watch as the tiny mountain town of Ouray becomes a climbing mecca for those looking to test their skills at climbing the jagged ice walls of Ouray Ice Park.
Where: Ouray Ice Park
When: January 19 – 22, 2023
Rio Frio Ice Fest in Alamosa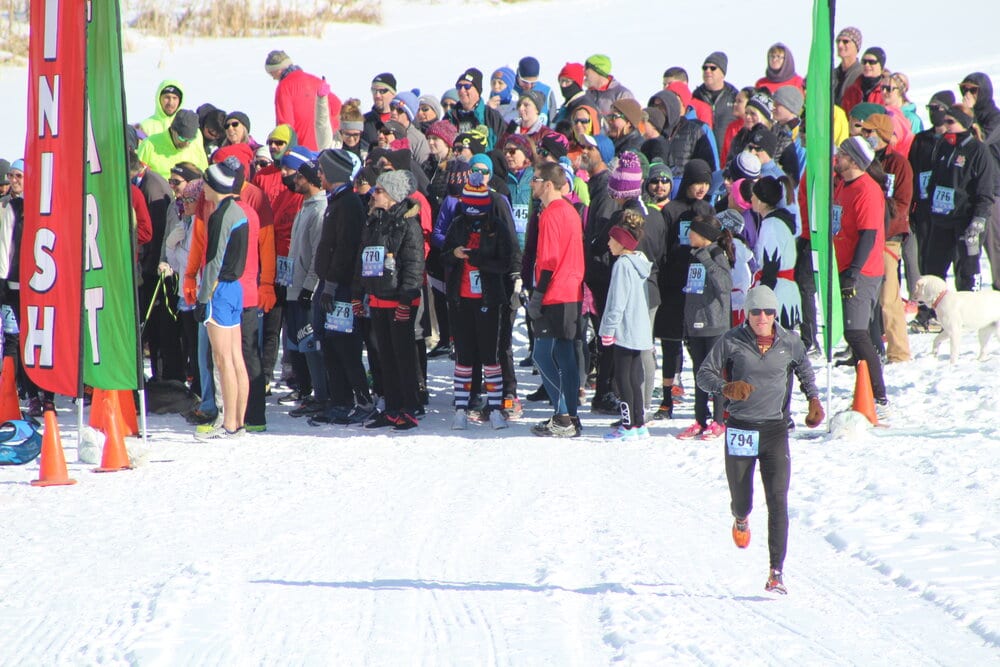 Take in the beautiful scenery of the San Luis Valley this winter at the Rio Frio Ice Fest in Alamosa, CO. The entire weekend is packed full of everything that makes the winter, well, winter. Featuring ice carving and sculptures, an icy bonfire, the Polar Plunge, and ice carousel, there's something for everyone to enjoy.
But the festival's most popular event is the Rio Frio 5K. Participants take to the frozen Rio Grande River and run over three miles in snow and ice. The race takes place on Saturday morning.
Where: Alamosa, Colorado
When: January 27 – 29, 2023
On-the-ice activities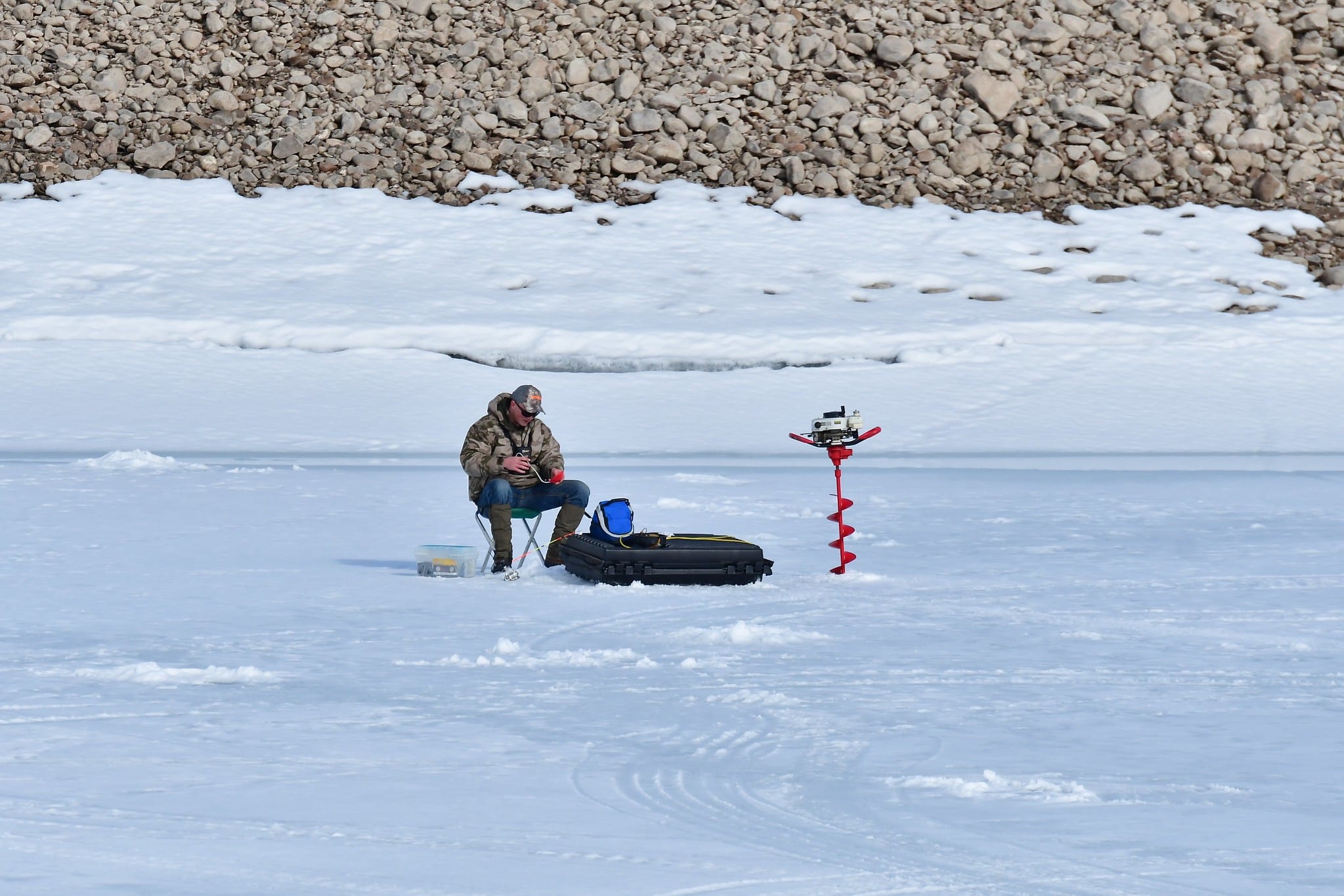 By January, the lakes and reservoirs are well-frozen over and offer a good base for some of Colorado's best winter activities. Many local lakes and reservoirs are ideal for ice skating, ice fishing, and even ice boating. Waterfalls that have become frozen over from the continuous cold provide a perfect canvas for ice climbing.
Free Entrance Day to National Parks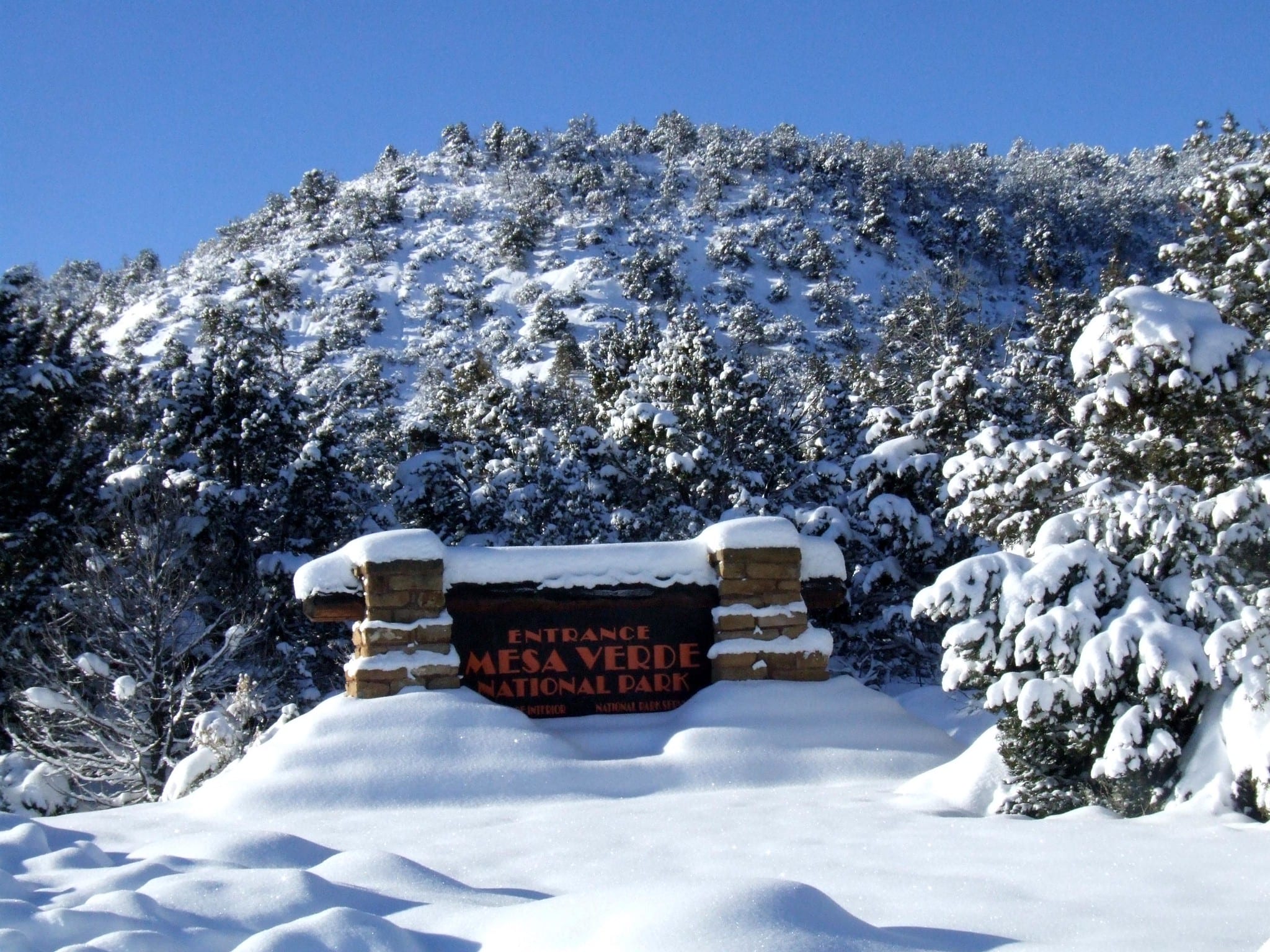 Every year the USFS and BLM offer several free entrance days to the state's National Parks. On Martin Luther King Day, which is Monday, January 16th, 2023, enjoy free entrance into any one of Colorado's four National Parks: Rocky Mountain, Great Sand Dunes, Black Canyon of the Gunnison, and Mesa Verde.
Head to the hot springs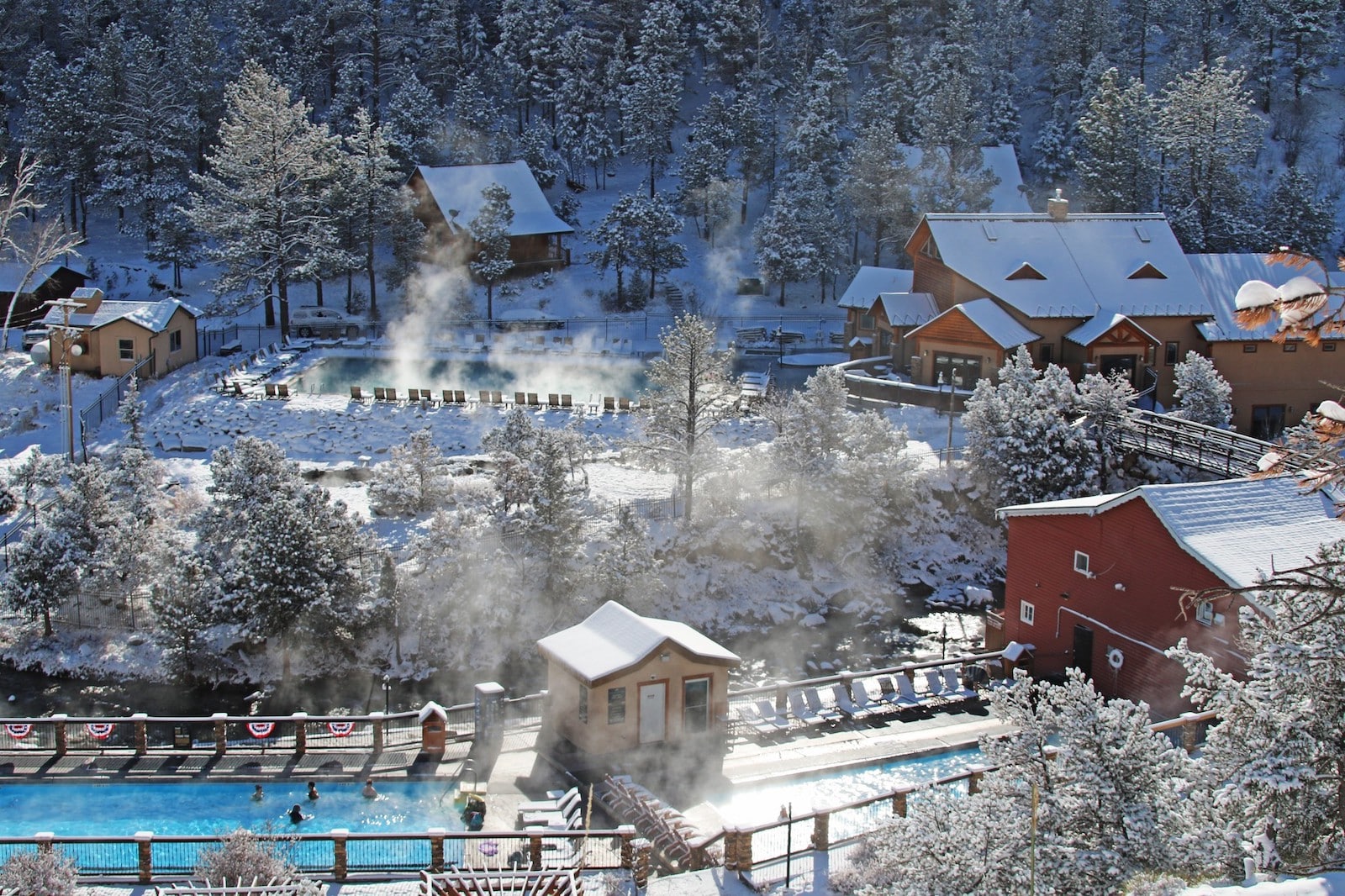 While any time of the year is a good time to visit one of Colorado's many hot springs, January is a great way to experience the coldest part of winter in mother earth's hottest geothermal pools. The Centennial State is home to several primitive, commercial, and even clothing-optional hot springs. Popular sites include Strawberry Park Hot Springs, Glenwood Hot Springs, and Mount Princeton Hot Springs.
If you're looking for a free activity and are willing to hike a little bit, head out to a primitive hot spring and maybe even enjoy the natural pools all to yourself. No matter if you opt for developed or undeveloped, be sure to bring your swimsuit, a towel, warm layers, and extra water to rehydrate after your dip.
Breckenridge Snow Sculptures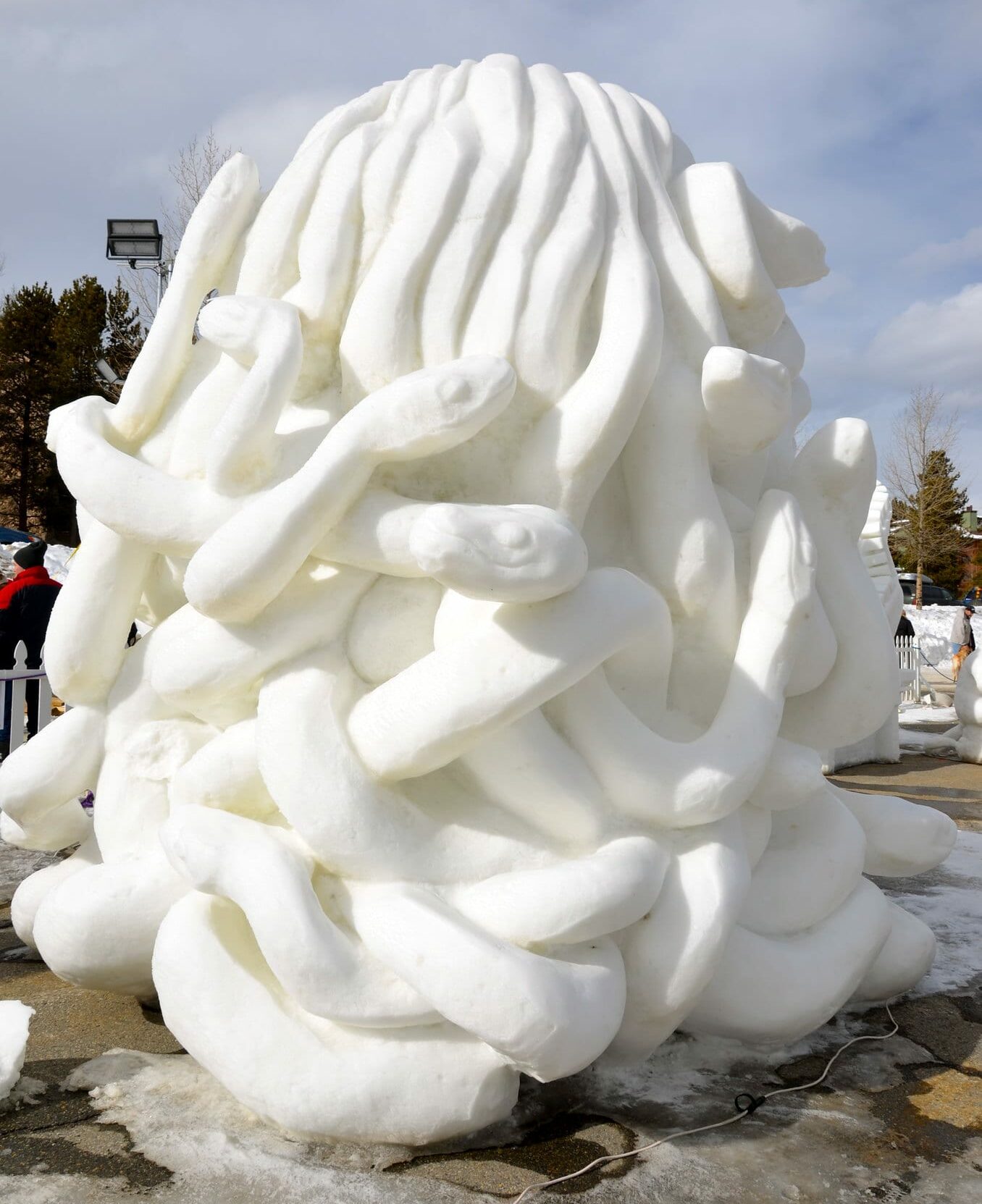 Breckenridge doesn't just host some of the state's best ski terrains during the snowy months, they also welcome the International Snow Sculpture Championships, one of the most interesting winter festivals around. This highly anticipated week-long event showcases 12 teams from around the world who battle it out to be crowned the best snow sculptors.
This is no ordinary contest. Each 4 person team must hand-carve 25-ton blocks of snow into massive sculpted works of art only using hand tools (no power tools are allowed!) to fashion their masterpieces.
During carving week, each team slowly brings their vision to life in preparation for viewing week. This is the time visitors have a chance to ogle at the completed sculpture displays. The creations aren't around for long though, as they are taken down on the last day of the event.
Where: Riverwalk Center in downtown Breckenridge
When: January 23 – February 1, 2023
National Western Stock Show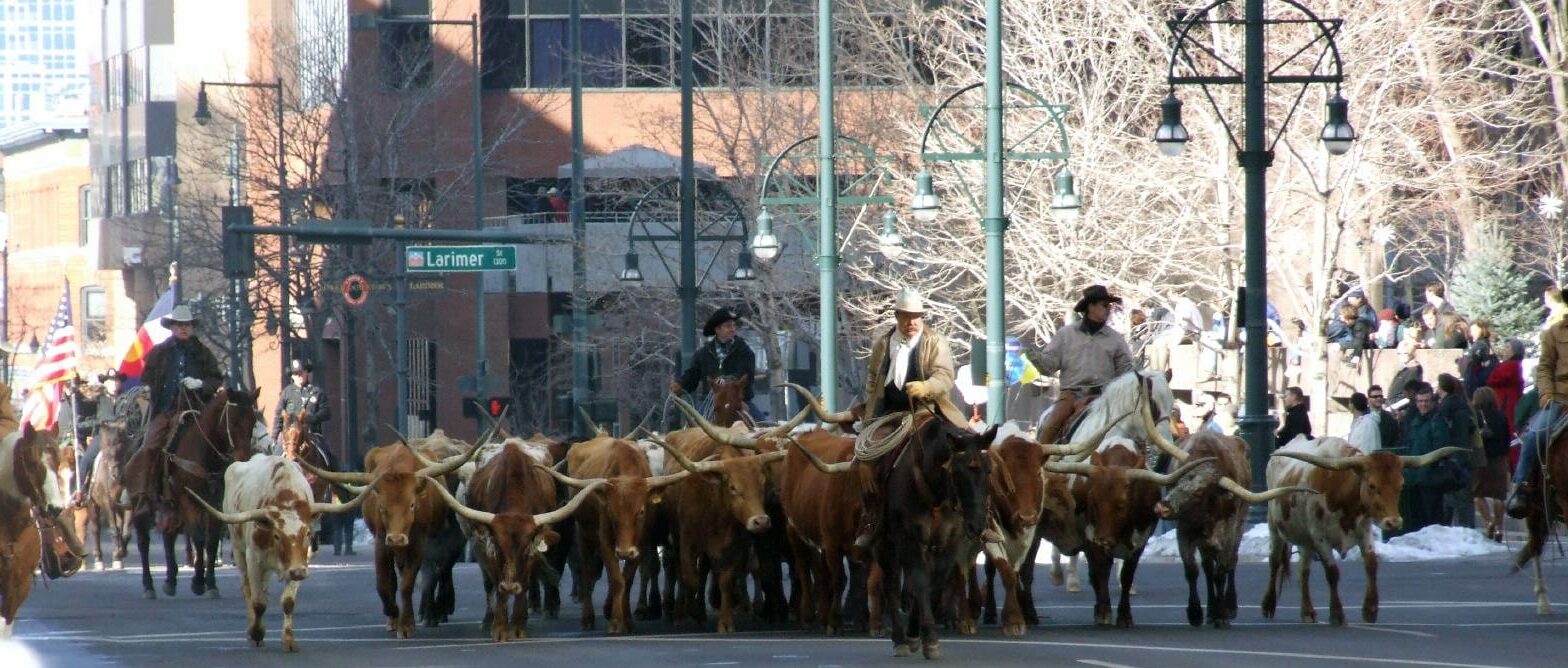 An iconic event in Colorado, the National Western Stock Show has been in business since 1906. The stock show includes a whole host of events over the two-week time span including the kick-off parade, livestock judging contest, rodeos, horse racing, western art, and musical performances.
Taking place at the massive National Western Complex, in addition to all of the fun events, there will also be food vendors, a handful of bars, and a large trade show to get some western goodies. Don't miss the iconic Cowboy Downhill event in Steamboat on January 16, where the cowboys take to the slopes for a high-speed race.
Where: National Western Complex in Denver
When: January 7 – 22, 2023
Cozy up at a coffee shop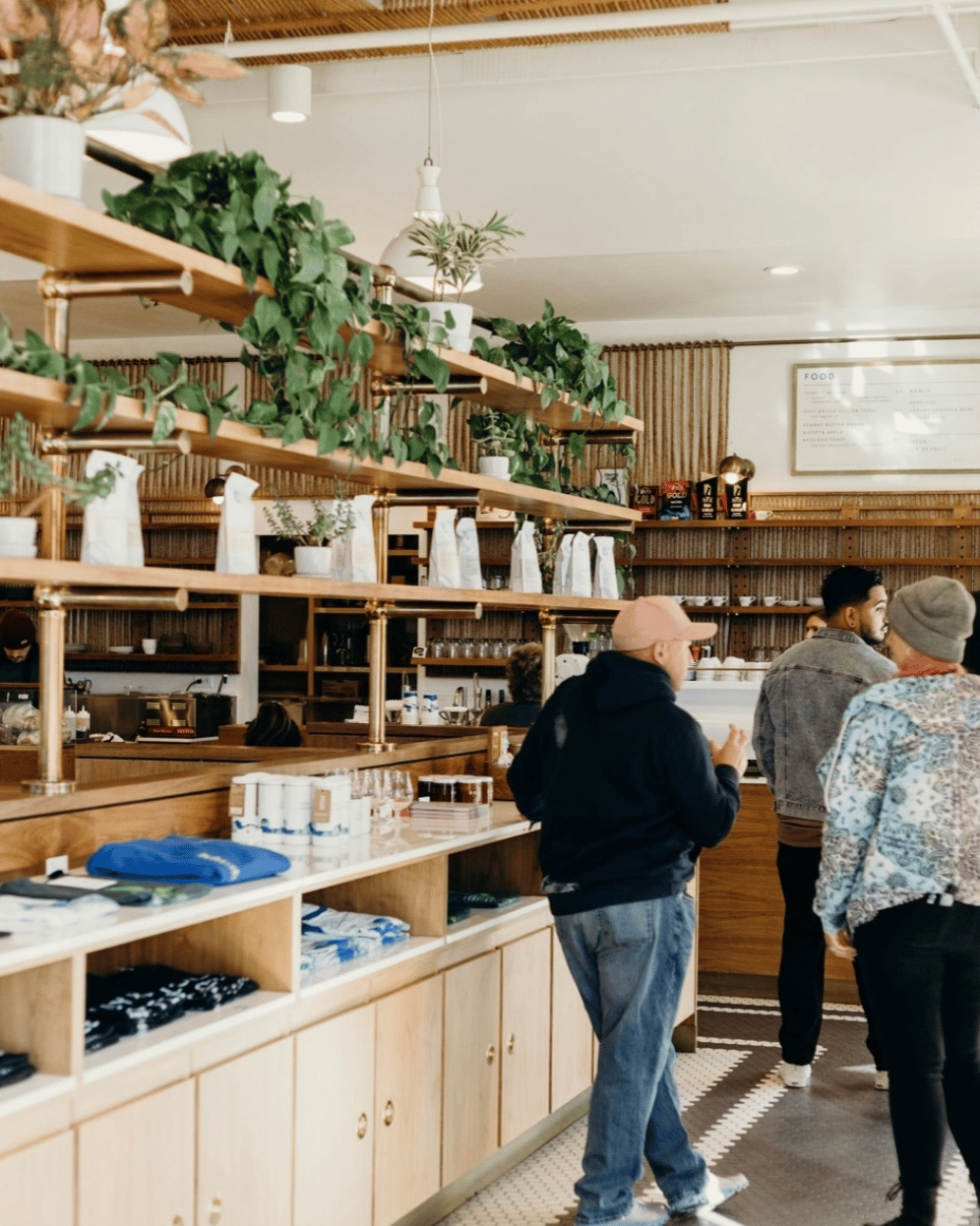 Colorado has no shortage of great options for craft coffee, the perfect way to start a brisk January morning. Get out of the cold and snow to enjoy a drink while you catch up with friends, read a book, or get some work done. If you're on the hunt for a new shop, check out some of our favorites in the Springs and Denver.
Those are just a handful of the most intriguing activities to check out in Colorado this January. Stay tuned for more excitement to follow in February.