With the holidays behind us, February is the time we start to round out the winter season and look forward to the upcoming spring. But winter isn't over quite yet and to prove it, Colorado offers plenty of winter events and activities this month.
Get through the dog days of winter with several fun events to gather with the community and appreciate the beauty of the cold. February is filled with every snow sport imaginable, numerous winter festivals, and a whole lot of love. Discover things to do this month in Colorado below.
Here are some things to do in CO during February 2023:
Winter Festivals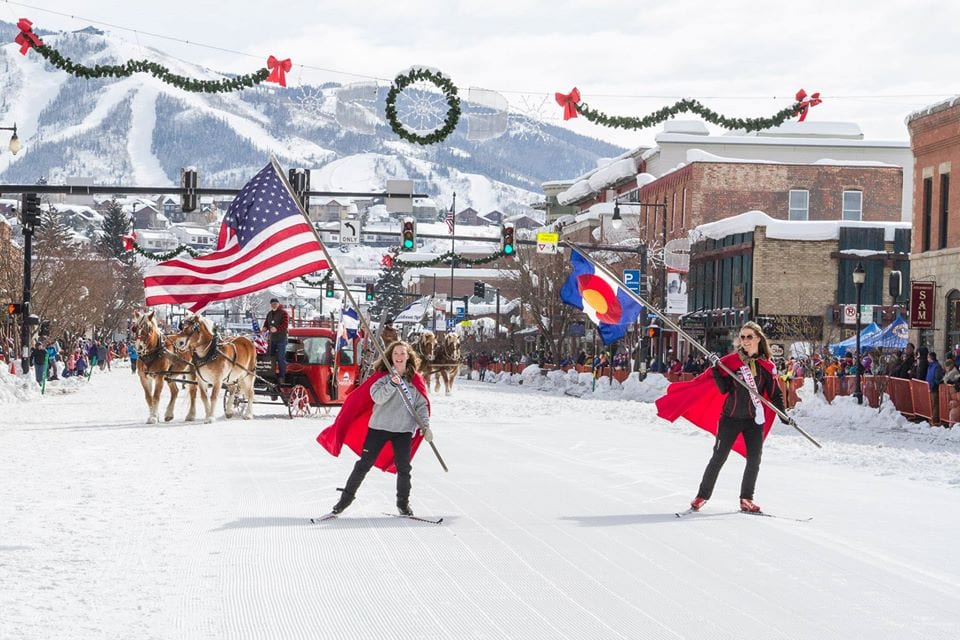 At this time of year, almost every mountain town hosts its version of a winter festival or carnival. Typically featuring ice sculptures, parades, and every snow sport you can think of, mark your calendars for these events in February.
A few of our favorites include:
Steamboat Springs Winter Carnival
Cripple Creek Ice Festival
Durango Snowdown
Lake City Ice Climbing Festival
Celebrate Valentine's Day Colorado style
Attend the Loveland Sweetheart Classic
Run with your sweetheart at the annual Loveland Sweetheart Classic. A running tradition for over 70 years, this four-mile race is the centerpiece of the Loveland Sweetheart Festival that runs the entirety of Valentine's Day weekend. Even if you don't run, participate in the fun by locking your love on the Love Lock Sculpture and other love-themed activities throughout the festival.
When: February 10-11, 2023
Send a love letter from Loveland, CO
Known as Colorado's sweetest city, Loveland is home to the Valentine's Remailing Program. Every year, thousands of Valentines are sent to Loveland, where volunteers stamp a love poem and design onto them. The Valentines are then sent on their way to their original receiver, with a bit of extra love attached.
Lace-up for some pond hockey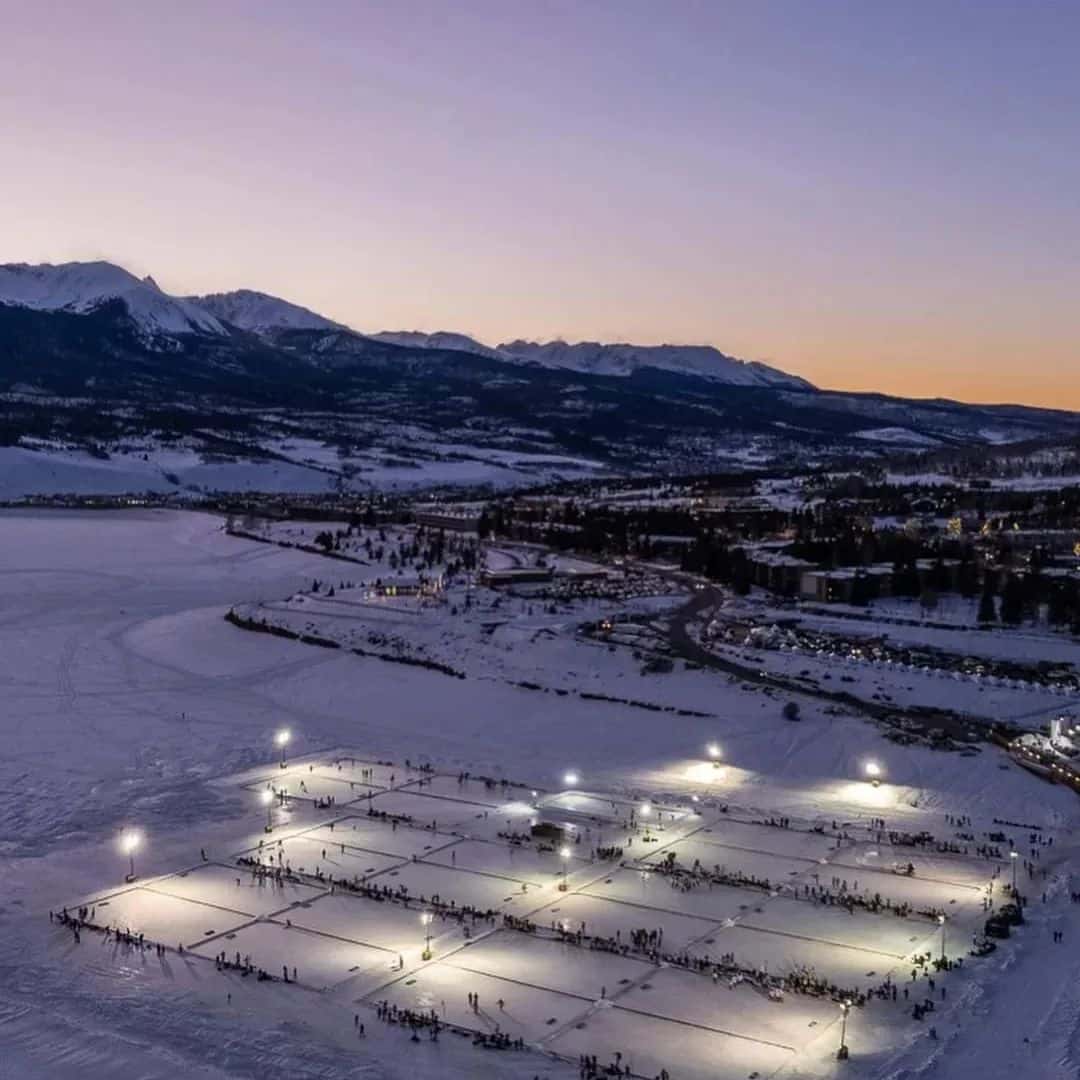 Pabst Colorado Pond Hockey Tournament
February is prime time to hit the ponds and lakes for some outdoor ice skating. Silverthorne takes advantage of these conditions each year by hosting the Pabst Colorado Pond Hockey tournament. Held over the course of a weekend, this low-stakes tournament is all about the fun and love of the game.
There will be several different divisions split by skill level, gender, and competitiveness. Each team can have 4-6 players and trophies are awarded to the winning teams of each division. Don't stress if you don't skate though, the event hosts plenty of fun activities off the ice including a beer garden, barefoot pond race, presentation of the Avalanche NHL team, and live music.
When: February 17-19, 2023
Pond Hockey Classic 
Another exciting hockey event to check out, this 45 team tournament takes place in early February on the beautiful Grand Lake. There will be a 9 a.m. puck drop, and teams will play for three rounds until division champions are crowned. Spectators are allowed on the ice during the games to cheer on their friends and family, and the event is dog-friendly.
When: February 4, 2023
Celebrate Mardi Gras mountain style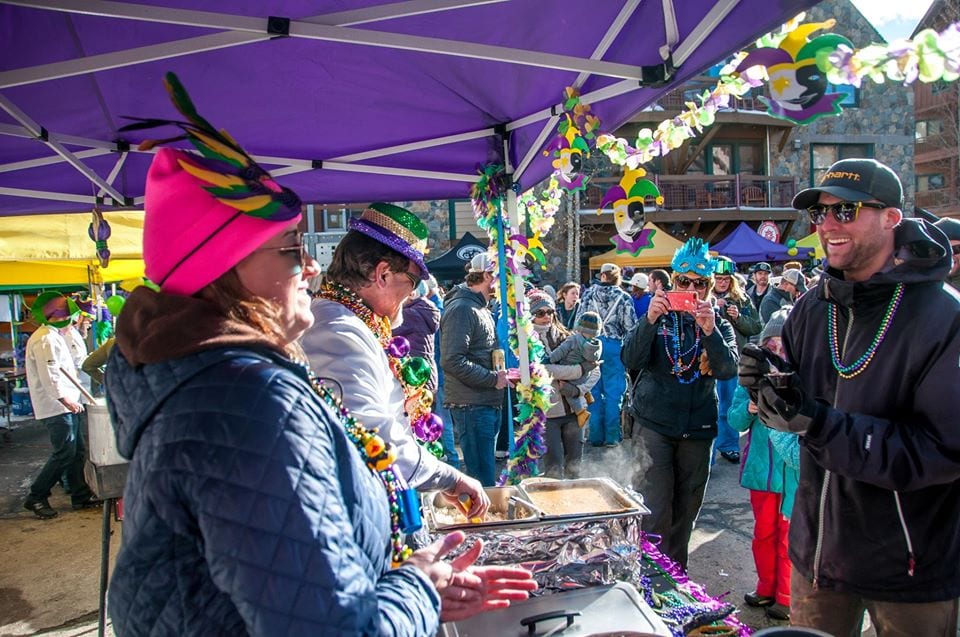 Manitou Springs Mardi Gras 
Manitou hosts its very own unique carnivale including the Mumbo Jumbo cook-off and a parade through downtown. City Hall comes alive with colorful decorations, costumes, and of course, plenty of beads.
When: February 18, 2023
Mardi Gras celebration at Snowmass
Head to beautiful Snowmass for a Mardi Gras party in the mountains. In true Colorado style, this long-standing tradition starts off with the Mother of All Ascensions uphill race, followed by the traditional bead toss, live music, and a finale firework show to complete the festivities.
When: February 21, 2023
Mardi Gras celebration at Keystone Resort
The Mardi Gras celebration at Keystone Resort isn't just about the party itself, but also about the food! Give your taste buds something to be excited about with the gumbo cook-off. The event is rounded out with live music, bead throwing, and brightly-colored costumes.
When: February 21, 2023
Orchid Show at Denver Botanic Gardens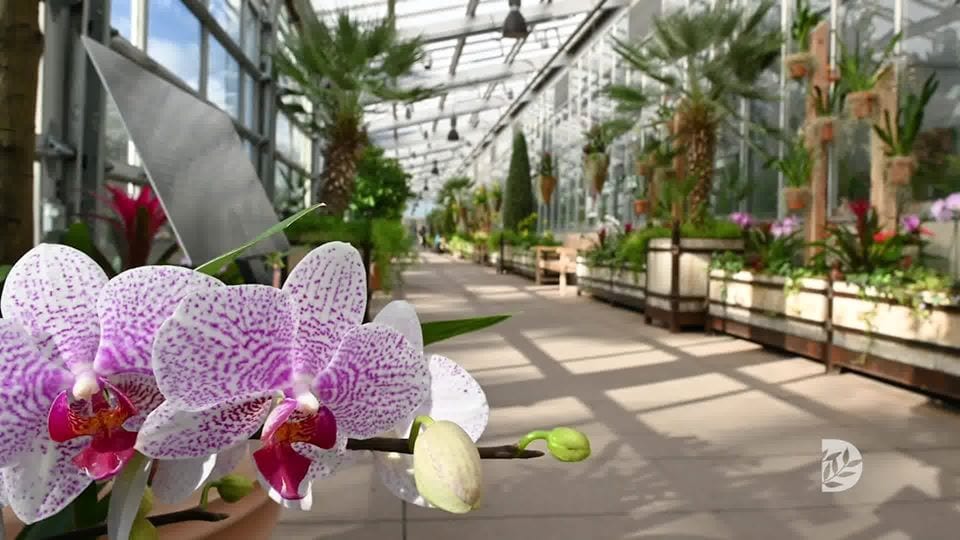 Visit the Denver Botanic Gardens for their annual orchid show and see beautiful displays of delicate orchids. The orchid show takes place indoors at the York Street location, so this makes a great option for a cold day activity.
When: Jan. 12, 2022 – Feb. 20, 2023
The aforementioned activities are just a few of the wonderful things to do in February in Colorado. And next month in March brings even more fun in the Centennial State. Reminiscing? Check out the fun events that happened in January.