Home to famous winter towns like Vail, Aspen, and Telluride, Colorado is known around the country as one of the best places to ski and snowboard. With so much world-class skiing scattered throughout the Rockies, it makes sense that there's also a large number of Colorado-based ski and snowboard brands in the Centennial State.
From small, family businesses to large, international companies, here's a look at the various ski and snowboard manufacturers throughout the state. Listed in alphabetical order, what follows is our list of the best places to shop local for skis and snowboards made in Colorado.
Fat-ypus Skis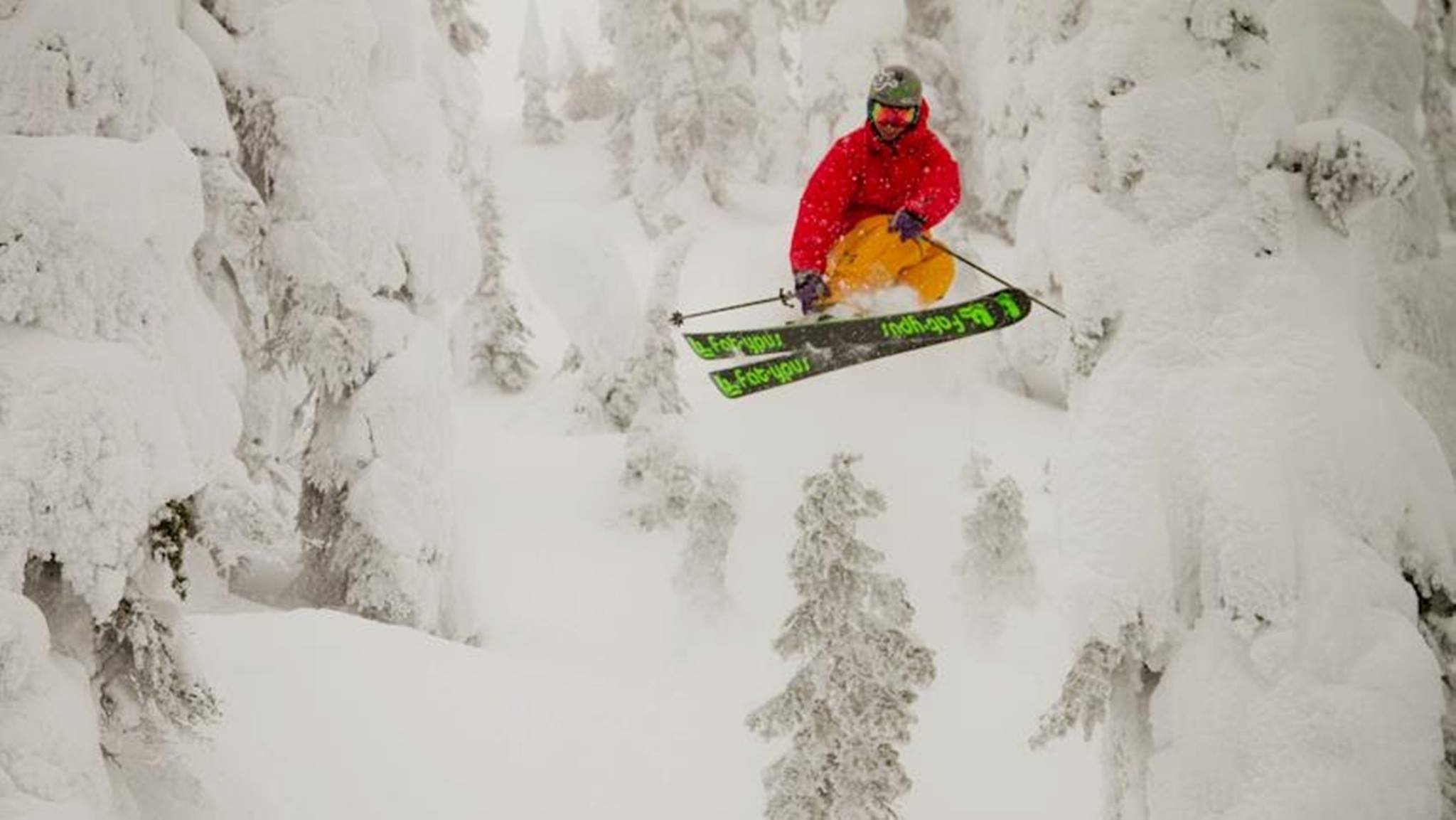 Known for their unusually wide skis, Fat-ypus is a Breckenridge-based company with a focus on customer service and high-quality products. As expected, the company's name points towards their well-known wide skis, the widest of which have a waist width of 140mm. Fat-ypus sells men's, women's, and children's skis, with options catered towards powder, park, mogul, and all mountain.
One popular model is the 140mm wide A-Lotta, which was the company's first-ever ski. All Fat-ypus skis are built locally at the Never Summer factory in Denver. While the focus is definitely on the skis, interested customers can also buy hoodies, shirts, and beanies online.
Breckenridge, CO | 720-352-8436 | fat-ypus.com
Folsom Custom Skis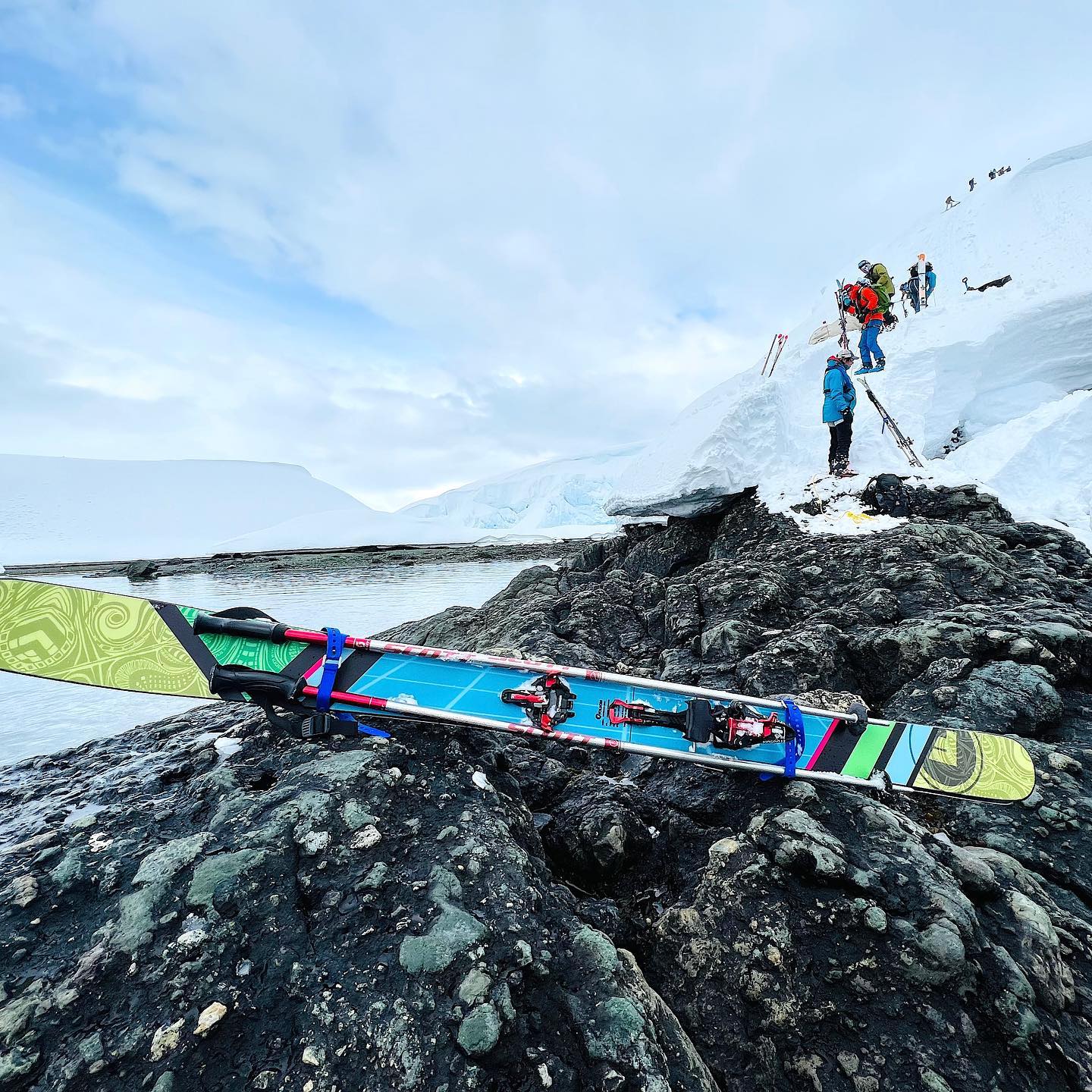 Located in Denver, Folsom Custom Skis caters to experienced and high-end clientele looking to purchase a custom set of skis. Each purchase begins with a Custom Fit Form, which gives the company info on the customer's skill level, equipment preferences, and more.
After that, a detailed in-person or phone consultation with one of Folsom's builders takes place, allowing each client to receive the perfect set of custom skis. Prospective clients should expect to wait approximately 3-5 weeks for their skis to be constructed.
During the design process, customers can choose from a variety of shapes, including Completo, a popular and user-friendly choice with tapered tips. Additionally, Folsom Custom Skis offers a huge selection of pre-selected graphics to choose from. For those with a more creative vision, clients are also able to add any image, initials, or logos to their graphics, or they can choose to build their own graphics in a program like Photoshop.
7100 Broadway, Denver | 303-248-3418 | folsomskis.com
High Society Freeride Company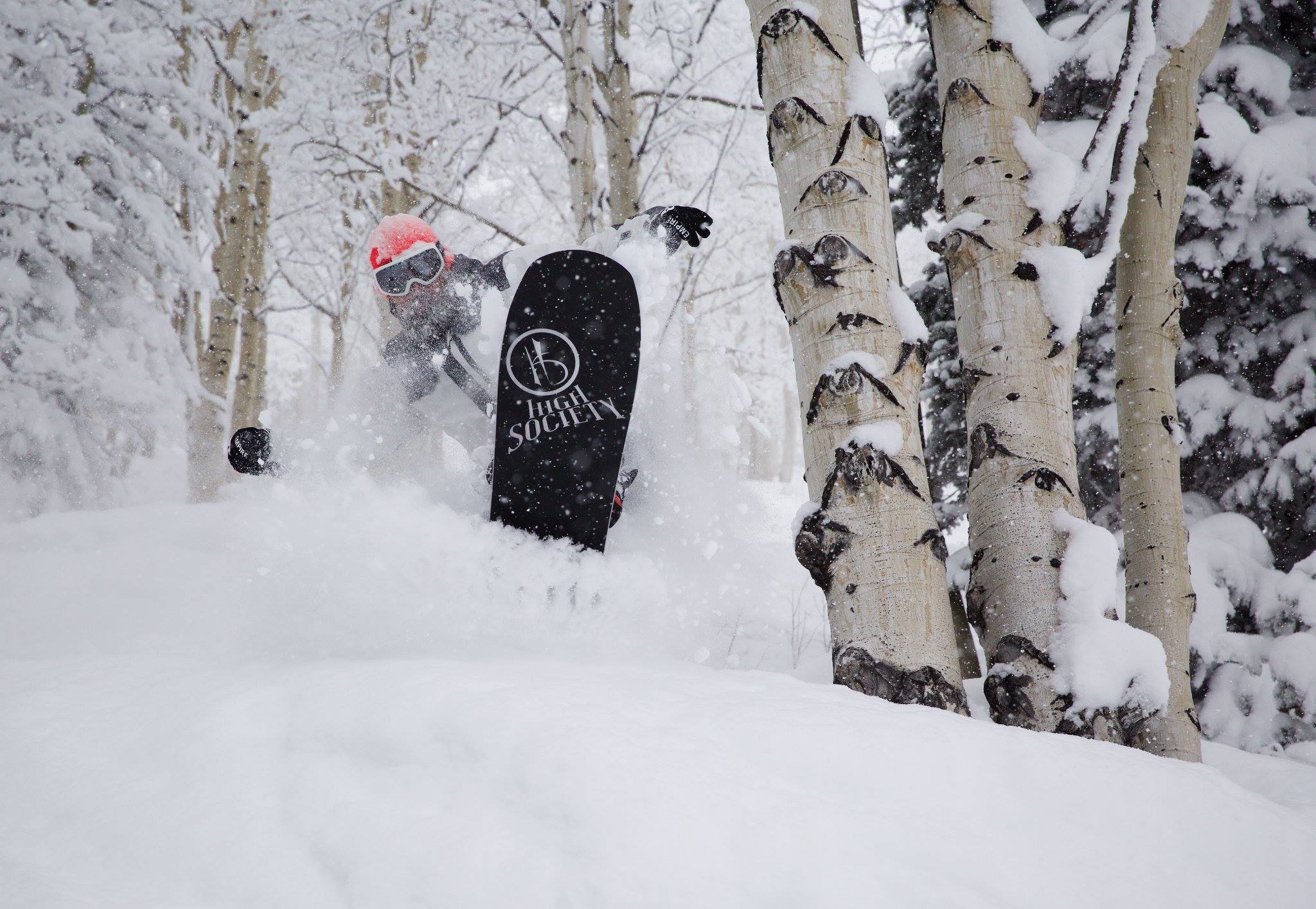 Headquartered in Aspen, High Society Freeride Company focuses on selling high-quality paddle boards, snowboards, and skis. With twenty years of experience in selling skis and snowboards, High Society is a great option for those looking for simple, well-made equipment.
Designed by High Society and built by Never Summer in Denver, popular choices include the FX Ski, which is built to be an all-mountain, quiver-of-one ski that can handle all types of terrain.
314A Aspen Airport Business Center, Aspen | 970-232-2953 | highsocietyfreeride.com
Icelantic Skis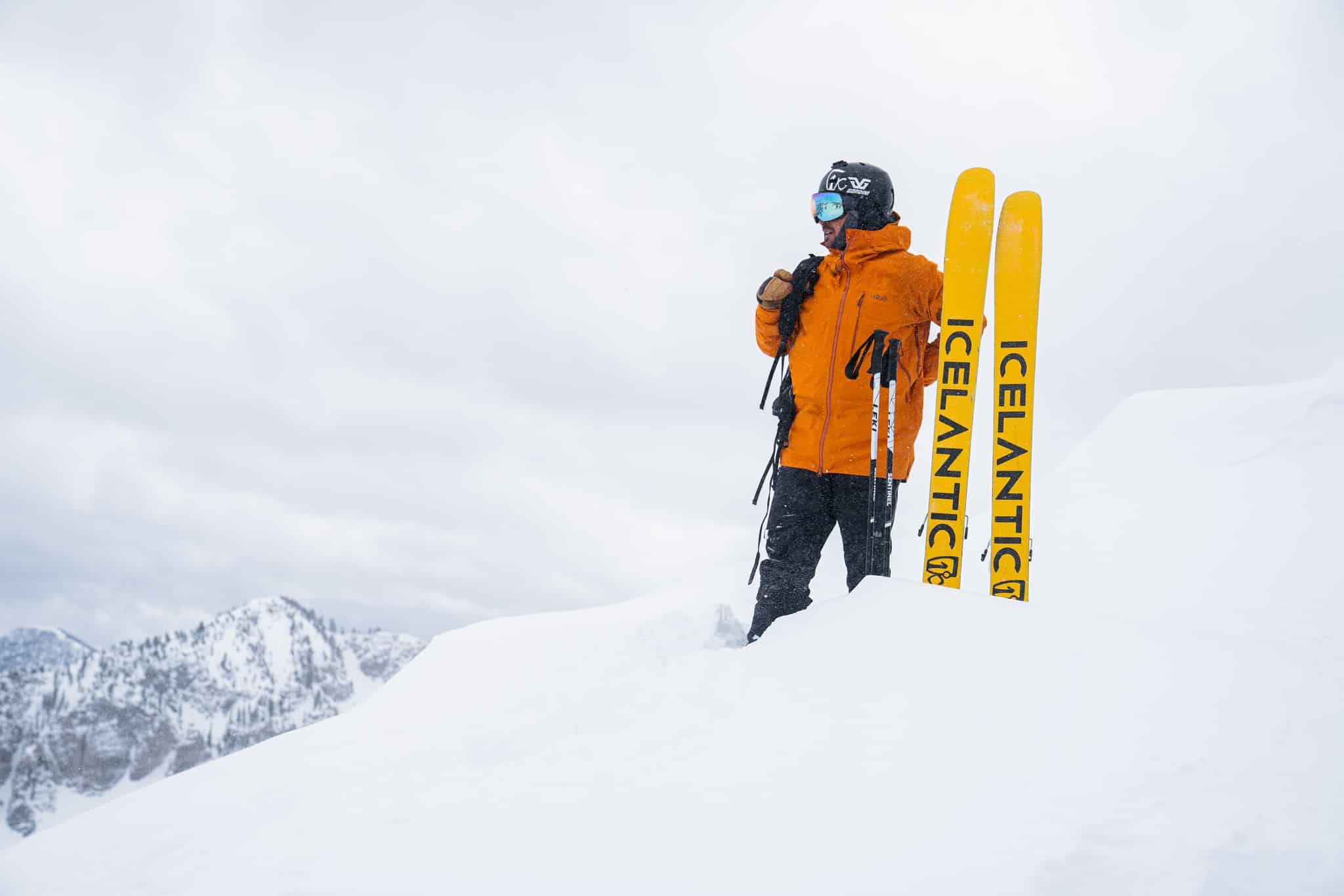 Founded in 2005, Icelantic Skis is a Golden-based company that sells a wide selection of locally-made skis. Besides normal categories like Freeride, All-Mountain, and Backcountry, Icelantic also sells a number of skis in their Pro Collab collection, all of which are developed and tested by the company's professional athlete team.
Additionally, Icelantic offers a National Park Collection with skis dedicated to Glacier, Grand Teton, and Rocky Mountain National Park. On top of men's and women's skis, Icelantic also has a wide variety of both technical and casual clothing including baselayers, shirts, sweatshirts, sun hoodies, and more.
1300 Washington Ave, Golden | 303-670-6804 | icelanticskis.com
Liberty Skis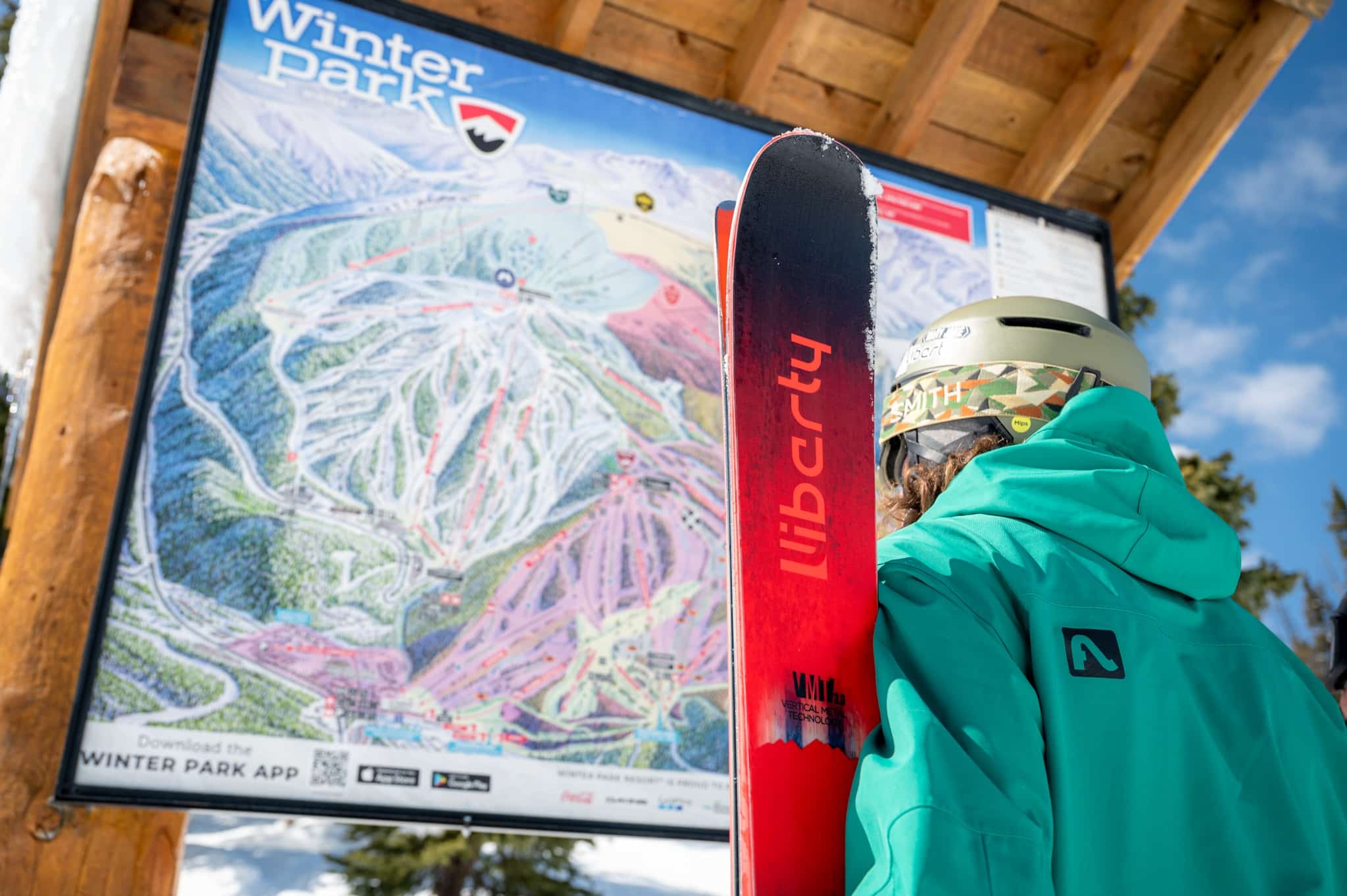 Situated in Avon, Colorado, Liberty Skis is another worthy choice for those looking for a Colorado-based ski company. Providing four distinct families of skis, customers can find a pair that suits their preferences, style, and capabilities.
Backcountry skiers should check out the BC Origin line, which is lightweight and stable enough for long backcountry days. Other lineups include the Origin Series, Evolv Series, and Helix Series, all of which have different features and specialties.
In addition to selling top-tier new skis, Liberty also has a large online outlet that sells skis from earlier years with steep discounts. Finally, Liberty Skis sells bindings, poles, and a few types of accessories including beanies and other hats.
281 Metcalf Rd. #208, Avon, CO | 970-949-0847 | libertyskis.com
Meier Skis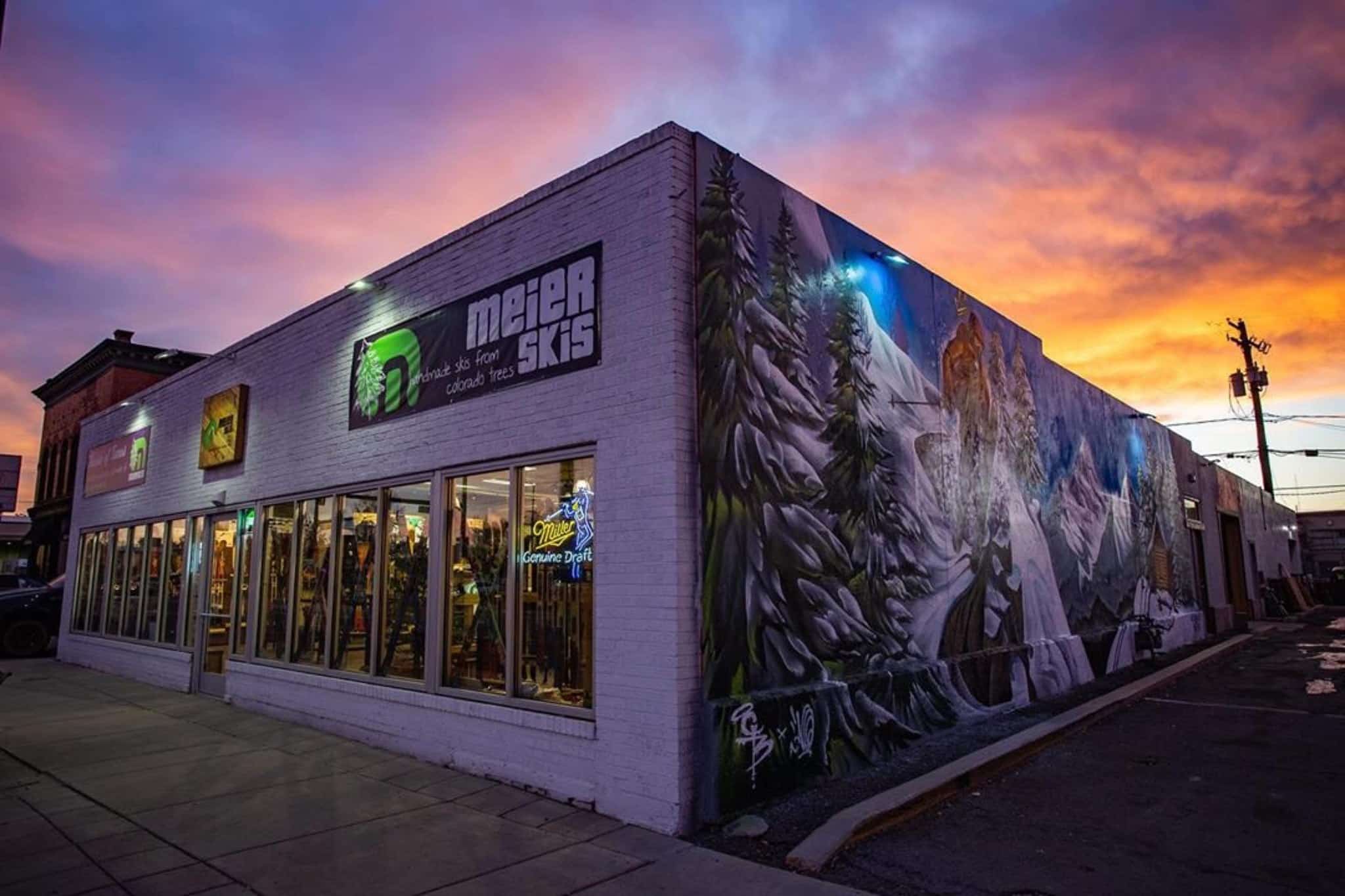 Known for selling handmade skis made from Colorado trees, Meier Skis is a Denver-based company founded in 2009. All of Meier's skis and snowboards are handmade in their Denver factory, and they have plenty of options to choose from, including skis dedicated to all-mountain, backcountry, powder, and more.
The also company provides custom graphics services as well as a large collection of limited-edition skis with graphics designed by local artists. Prospective customers are welcome to visit the Meier Skis Shop, which is known as the world's first craft skiery. Here, visitors can sit at the bar, enjoy a beer, and look through the windows as skis are made on the manufacturing floor.
Tours of the factory are also available, but reservations are required. Visitors are also welcome to demo different models of skis, and the full-service tune shop offers tuning for all brands of skis and boards.
1775 S Broadway, Denver | 844-966-3754 | meierskis.com
Never Summer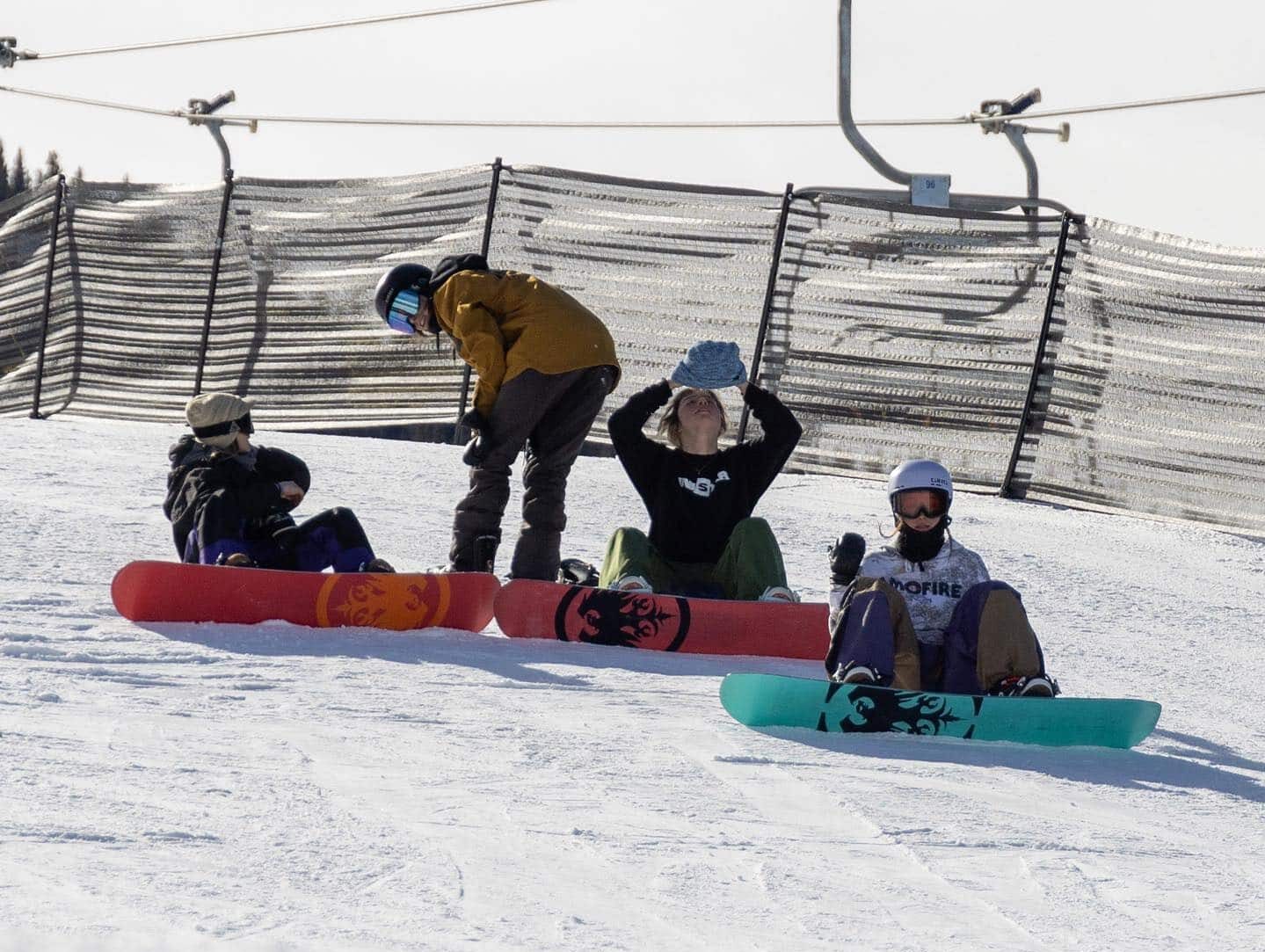 Also based in Denver, Never Summer is a well-known company selling locally-designed and handcrafted snowboards. In business for over 30 years, Never Summer is an excellent choice for those looking for high-quality boards for a variety of styles. One of their most popular offerings is the Triple Camber Proto FR, an impressive freeride board with unparalleled stability and speed.
For customers who are having a hard time figuring out which board is best for them, make use of Never Summer's "How to Choose a Snowboard" page, which goes into detail on shapes, flex, length, and much more throughout the guide. Never Summer also has a nice selection of casual apparel including hoodies, vests, jackets, and t-shirts.
3838 Eudora Way, Denver | 303-320-1813 | neversummer.com
Rocky Mountain Underground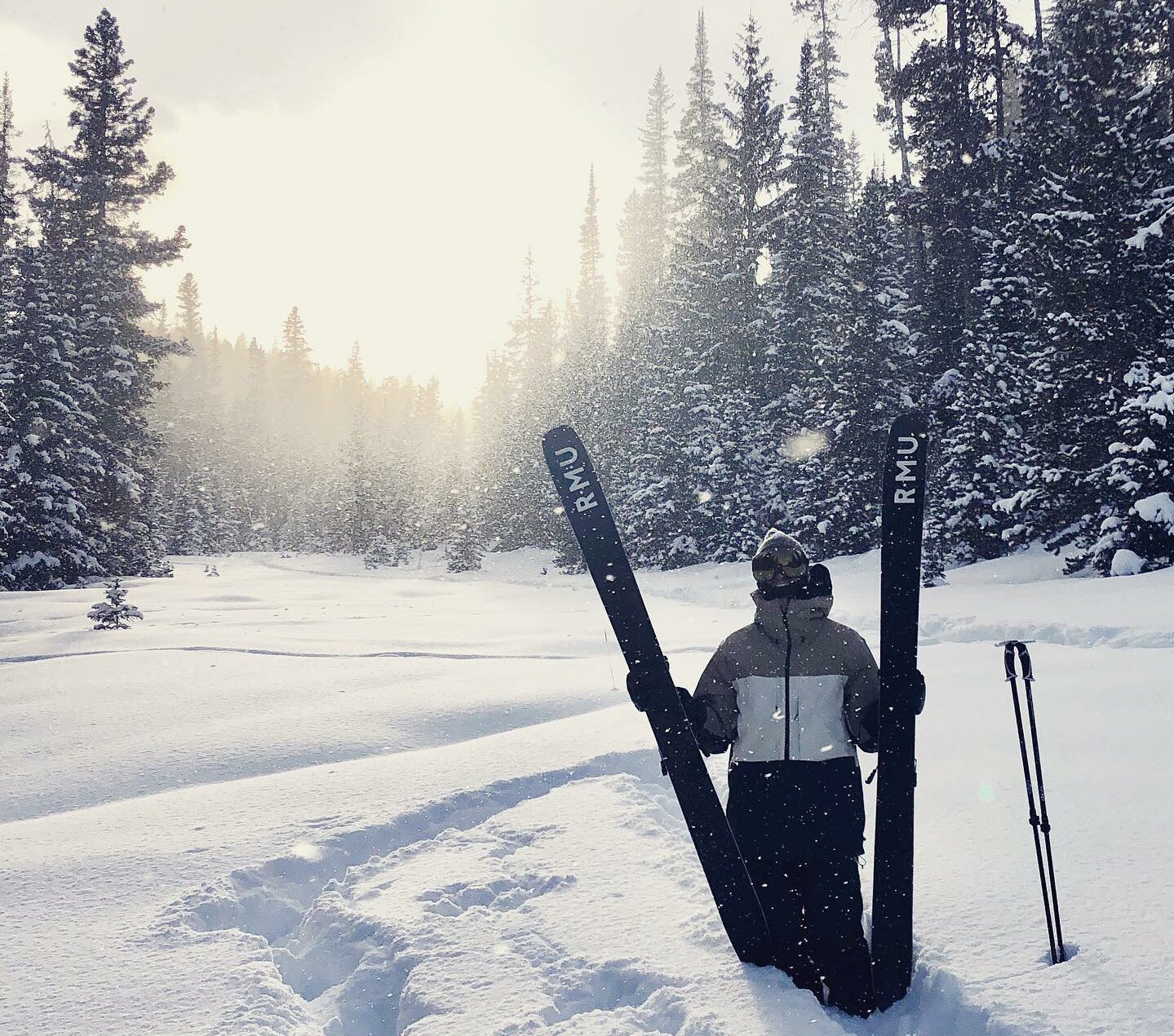 Named for their unlikely beginning in a Colorado basement, Rocky Mountain Underground is another ski company based in Breckenridge. Designed in Breckenridge and built in the Never Summer factory in Denver, RMU's skis are high-quality and well-respected, and customers can choose from a lineup that includes backcountry, all-mountain, powder, and park skis.
Besides skis, Rocky Mountain Underground also sells backpacks designed to be perfect for backcountry ski adventures. Named the Core Packs, both 25 and 42-liter options are available, and they include dedicated compartments for avalanche gear, skins, and more.
In addition to their skis and equipment, RMU is also well known for owning and operating combination bar/ski shops in Breckenridge, Whistler, and Truckee. Dedicated to serving their communities, these destinations host events, put on fundraisers, and provide a unique and fun meeting place.
114/112 S Main St, Breckenridge | 970-771-2121 | mtnculture.com
Venture Snowboards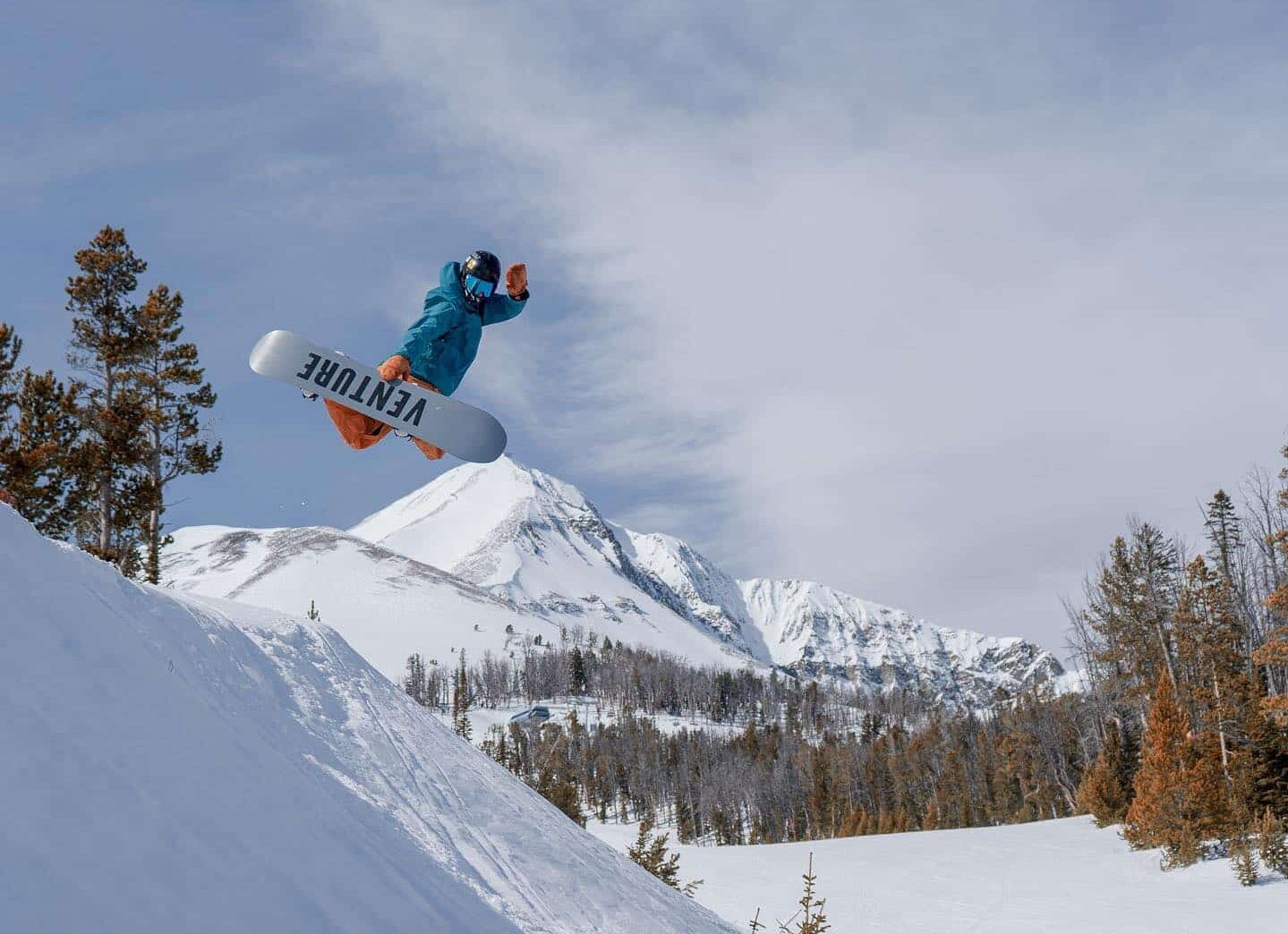 Venture Snowboards sells handmade snowboards and splitboards built in Silverton. Founded in 1999, Venture has a track record of detail-oriented design with impressive performance. Their lineup includes products like the Paragon, a versatile, all-mountain board that can handle all types of terrain.
For a more powder-specialized board, look towards the Euphoria, which has an aggressive taper, 27cm waist, and a fishtail, making it perfect for deep powder days. And for customers who can't pick a board, come out to one of Venture's on-snow demo days at a local ski resort.
4 Mears Avenue, Silverton | 970-387-5078 | venturesnowboards.com
These have been some of the best local companies selling skis and snowboards made in Colorado. Good luck with your purchase!