While not all of Colorado's casinos offer hotels, a select few do. They range in room types and amenities, from budget-friendly to luxury resorts Sometimes you just want to experience a night in Vegas, without the flight. Well, it may be slightly different, however, you can still enjoy table games, slots, and other classic casino games at these 24-hour spots. And when you get tired, just head on up to your Colorado casino hotel room.
List of Lodging with Casinos in CO
Located in Black Hawk, Cripple Creek, Central City, Ignacio, and Towaoc, these casino hotels provide both fun and comfort in Colorado. No matter where you decide to stay, you're bound to have a good time.
Map of Lodging with Casinos in CO
Featured Casino Lodging
Guide to Colorado's Casinos with Lodging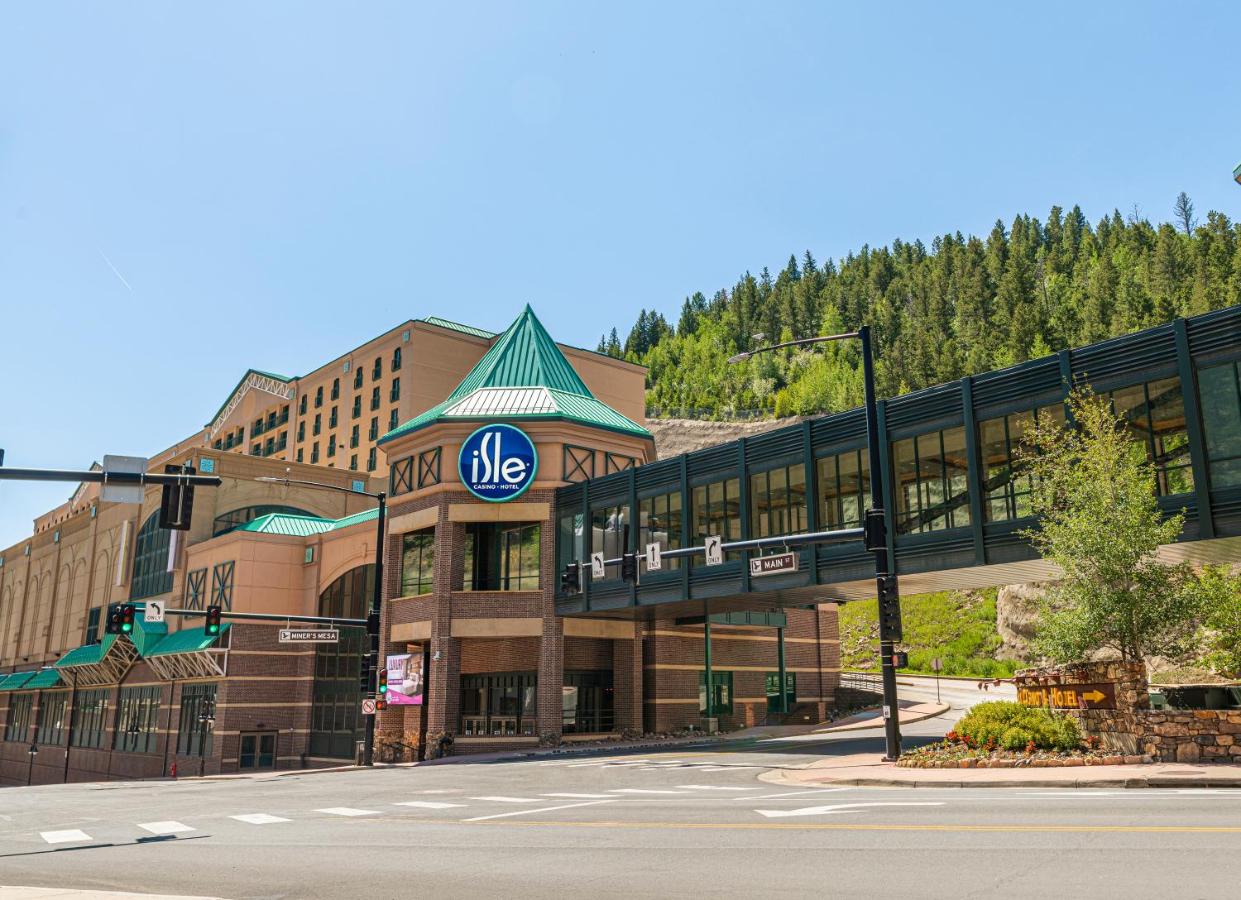 There are three main towns with casino hotels in Colorado and two more venues on Native American land. Despite being nearby to casino-filled Nevada, Colorado has its fair share of gaming establishments that are certain to quench your desire for a little carefree spending and fun.
Here are the casinos with hotels in the state that you can eat, sleep and play at, organized by destination.
Black Hawk Hotel Casinos
Based 20 miles west of Golden, Black Hawk is a former mining town transformed into a casino town.
Ameristar Casino Resort Spa is one of Colorado's most prestigious casinos and a standout AAA diamond hotel property. Its impressive 1,500-space parking garage, 1,280 slot machines, 22 live poker tables, and 40 table games are open 24-hours a day and serve as a gambling haven for guests from all over the state. The hotel also has several dining options, a full-service spa, and the classy Bar 8402 set right in the heart of the casino area.
Accommodations include large rooms with king or queen beds, suites, posh bathrooms, and many rooms with sweeping vistas of the Rocky Mountains. Additionally, guests love the open-air rooftop pool with indoor and outdoor hot tub spas.
Horseshoe Black Hawk has several table games and about 1,100 slot machines, which means that there is plenty to choose from even on a crowded day. After visitors are done playing, they can grab a bite to eat at one of the on-site restaurants or the Tradewinds Marketplace for a quick snack or dessert. Guests staying the night will enjoy the clean, modern accommodations at the casino hotel, offering a variety of room sizes and suites.
The Lodge Casino has a reputation for being one of Black Hawk's most beloved casinos and "Colorado's 1st Choice for Fun." With an extensive selection of games that include 975 machines, 17 tables of live games, and bets as high as $100 per play, the action never stops on the floor.
On-site lodging is at the casino's upscale hotel, featuring 50 rooms that honor military members and first responders with a 20% discount. There are four places to dine on the property, with eateries ranging from casual quick-bites to fancy sit-down places.
Central City Hotel Casinos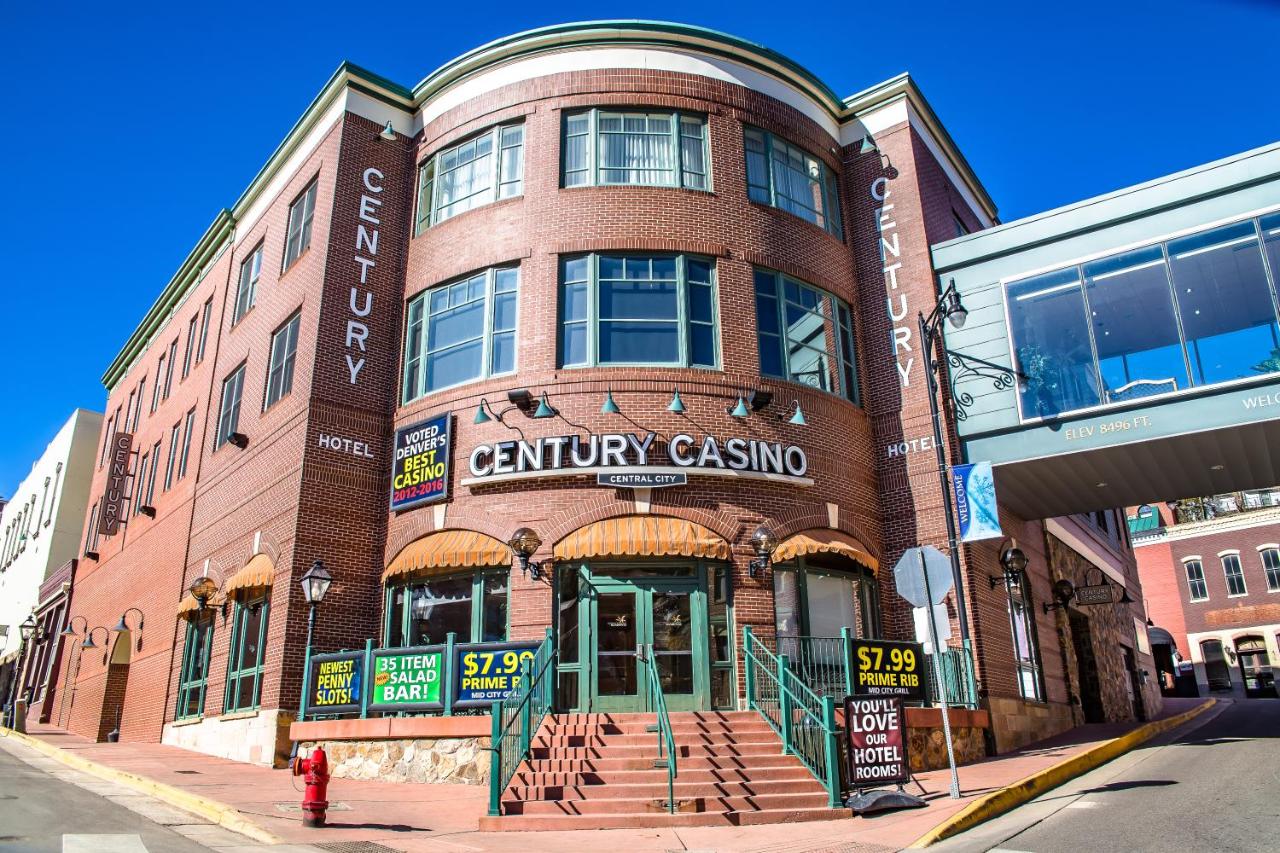 Central City is 38 miles west of Denver, founded by gold miners in 1859. It's had casinos since the 1990s.
The Century Casino Central City is a one-stop destination for staycations and out-of-state visitors with many table games and a vast selection of slots. Open 24 hours a day, 7 days a week, the casino has multiple floors that offer various events, places to eat, lots of games, and nice guest rooms for overnight stays. Guests can also sign up for the free players' club membership, which gives the user many fun benefits.
Grand Z Casino & Hotel is known for having the most jackpots in Central City and has over 550 of the latest slot machines. The property has an entertainment room, a couple of places to grab a bite to eat, and a wine room for pairing with foods. Among the 119 rooms at their boutique hotel, there are rooms that vary in size and theme.
Cripple Creek Hotel Casinos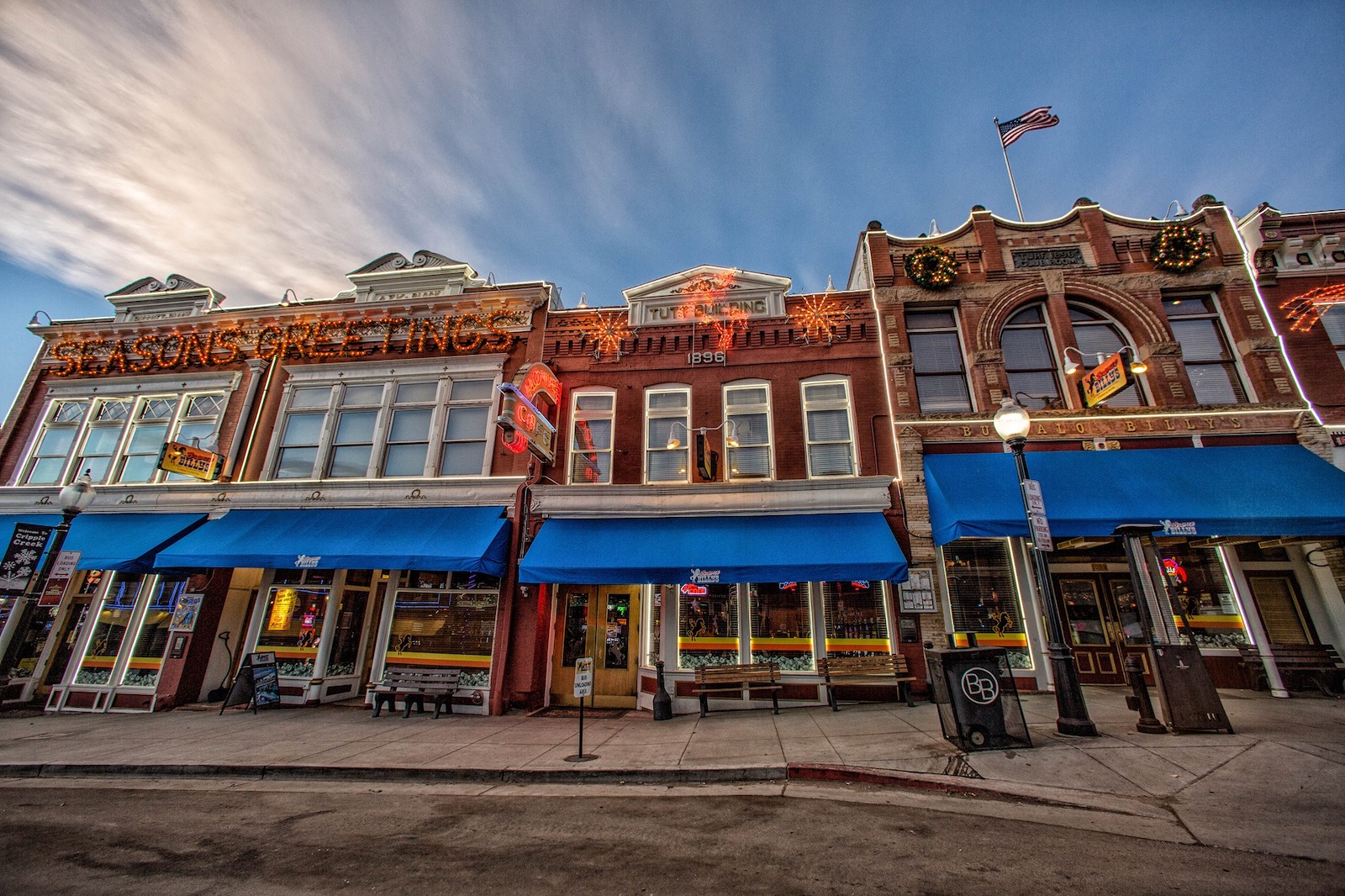 Cripple Creek is 20 miles southwest of Colorado Springs and a former gold mining camp, now a popular spot for casinos.
Brass Ass Casino is the oldest in Cripple Creek and is situated in a historic building, so naturally, the decor inside is vintage and sets the mood of the old west. They have the most extensive collection of nickel slots in town, along with several types of live card tables.
There is 24/7 on-site casual dining that includes menu items like pizza, salads, sandwiches, and other quick lunch-type meals. Brass Ass has luxurious suites and modern standard hotel rooms with more modern amenities when it comes to lodging.
Bronco Billy's Casino & Hotel is an acclaimed casino resort that has won the title of "Best Casino" multiple years in a row by local newspapers. The property provides an excellent all-around experience for visitors and has everything a vacationer could need on-site, like restaurants and charming classic-style rooms.
There are over 800 slot machines and table games like poker, blackjack, and roulette in the casino. Sign up at the player's club for extra bonuses and perks.
The Century Casino Cripple Creek is one of the largest casinos in town and has a sister property in Central City. There is a large selection of slots, reel games, and table games that are open 24/7. The Mid City Grill is the property's restaurant that serves meals and snacks all day until late into the evening. Players spending the night will find spotless rooms with free WiFi and a Tesla charging station.
Double Eagle Hotel & Casino has various games from older to newer slots and table games like Blackjack, Roulette, and Blackjack Bonus 2. Their premier membership is free and can provide special perks like complimentary meals or overnight stays. The hotel guest rooms are spacious and clean, offering guests easy access to the casino floor.
Wildwood Hotel & Casino in Cripple Creek is the world's highest casino, set at 9,593 feet above sea level. This 24/7 establishment is home to 500 slots and table games, and thrill-seekers will love making bets that can be as high as $1,000 per play. Dining options include all-American fare at Joe's 67 Diner, Woody's Sports Bar & Grill, and the 9593 Coffee shop that advertises as having the best coffee in Cripple Creek.
The casino's adjacent hotel has over 100 spacious rooms, upscale amenities, an extensive catering menu, and impeccable customer service. It's dubbed the newest and nicest hotel in the area, with plenty of upscale amenities.
Wildwood also runs the local Gold King Mountain Inn, located just shy of a mile's drive away, a few minutes by their free shuttle, which runs regularly back-and-forth. If walking, you're looking at about 20 minutes, but perhaps this is a good way to keep you away from the urge of the tables.
Native American Casinos with Hotels
There are two casinos in Southwest Colorado run by the Ute tribe. They are situated in Igancio, which is south of and between Pagosa Springs and Durango, as well as Towaoc, which is just southwest of Cortez near the Four Corners Monument.
Sky Ute Casino Resort is located southeast of Durango and is the perfect place for an inclusive casino vacation. There's a 200-seat bingo hall, multiple card game tables, and hundreds of slots. A mix of entertainment happens at the casino, like MMA and boxing fights and concerts, or on-site bowling and 18-hole mini-golf.
Visitors staying the night can make reservations at one of the 140 rooms at the hotel, which also has a pool and a lazy river. Guests traveling in a camper can book a spot in the casino RV Park with a nice hookup set up. Tent camping is not allowed in the RV area.
Ute Mountain Casino & Hotel is located in Towaoc and home to hundreds of slots, video poker, bingo, keno, blackjack, and more table games. The property is open 24-hours a day for gaming and occasionally hosts special events like MMA fights.
Lodging options are offered at the property's hotel and RV Park, which is open year-round. Guests in the camper area have full access to the rest of the hotel's amenities.
An overnight stay at any one of these casinos is geared to be lots of fun with easy access to stimulating games and the high energy of the atmosphere. When you're ready to try your luck, book a stay at any one of these resorts for a good time.
Related Lodging
Latest in Lodging
Related Activities