Sometimes it's nice to have warm and intimate accommodations to really get to know an area the best. These bed-and-breakfast hotels always make you feel like family on your Colorado vacation. Most B&Bs provide at least one meal for breakfast, and other amenities one might find around a well-equipped home.
Featured B&Bs in CO
Colorado has many unique places to stay that are sure to be memorable, like a bed and breakfast. While some travelers boast of only "needing a place to crash at night", others know the importance of picking an abode that's warm and welcoming. B&Bs are found in all regions of the state.
Map of Featured B&Bs in CO
Top B&Bs by Town
Guide to Staying at the B&Bs in Colorado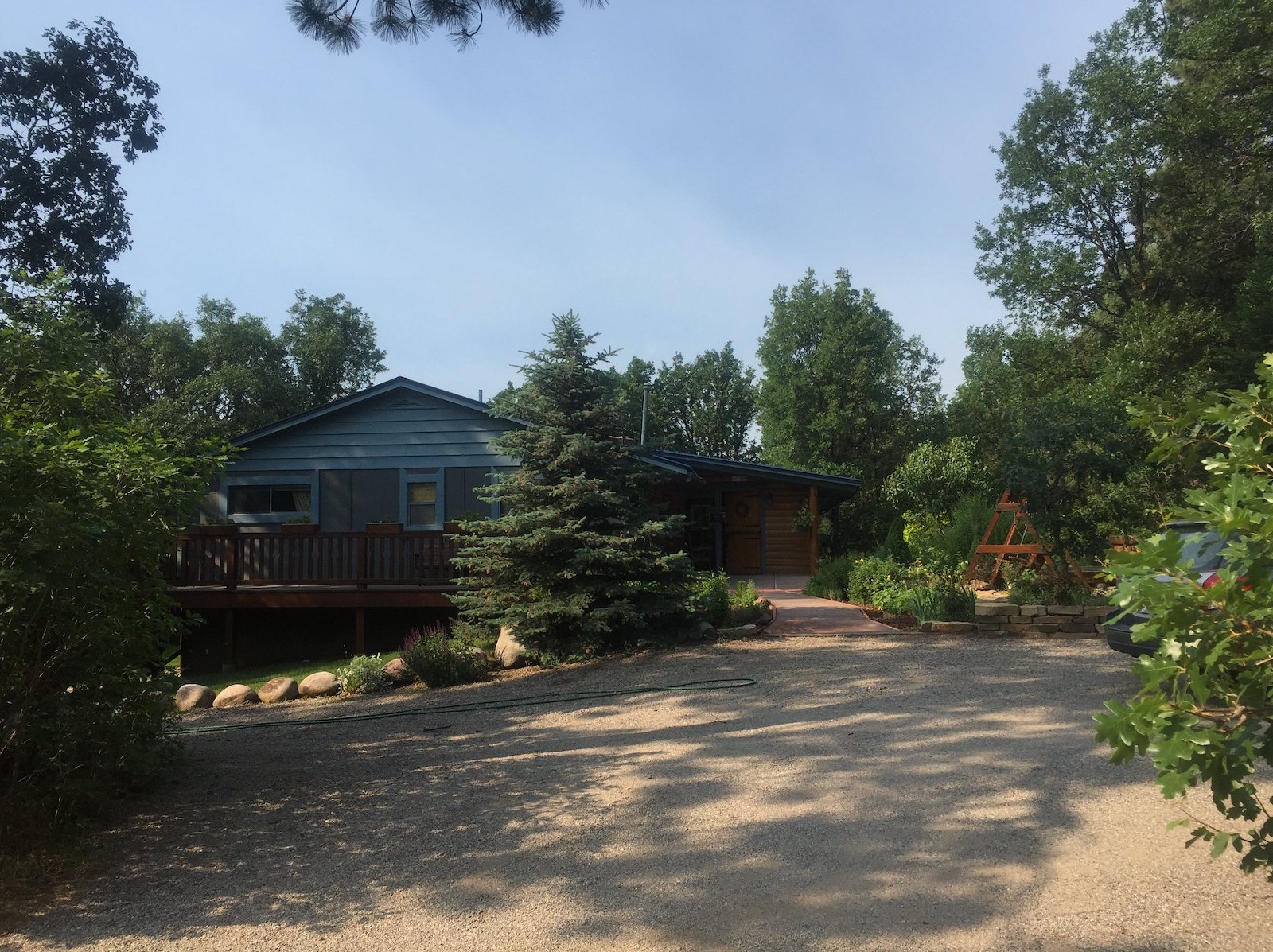 Staying at a hotel is always nice, but choosing lodging at a bed and breakfast in Colorado is even cozier and comes with a homemade morning meal. Some people think that by staying at a B&B, you give up your privacy; however, it provides even more in some cases.
Although you might see the host from time to time, this accommodation style is a lovely way to retreat from the madness of busy schedules and bustling accommodations. A B&B can be anything from a warm cottage to a luxury home with gorgeous scenic views.
Most properties have something unique and attractive about them that people can't experience from a typical home or hotel abode. Plus, they typically are in the same ballpark price-wise as most hotels, ranging from budget-friendly to once-in-lifetime getaways.
A few of the top Colorado B&Bs
Wherever you head around the Centennial State, there's typically a B&B nearby. Here are a few of Colorado's most popular bed and breakfast establishments.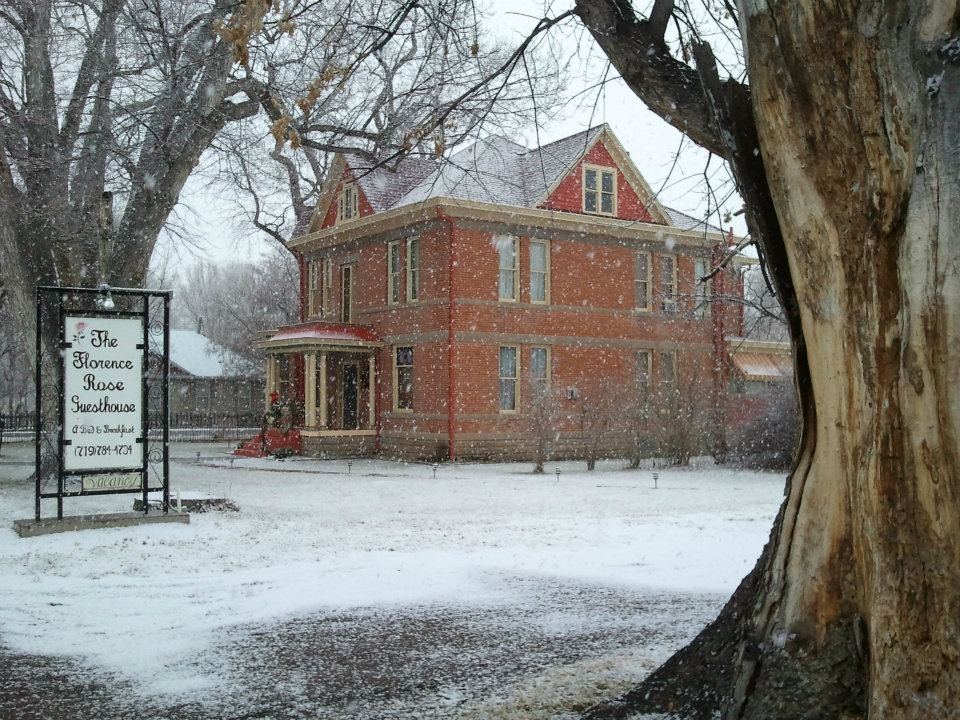 Leroux Creek Inn & Winery
French-inspired Leroux Creek Inn & Winery is located on 54 acres of open land and was opened in 2017 for tastings. One of their specialties is using local produce to make tasty small-batch fruit wines. The property has five themed rooms decked out in Southwestern designs and offers a cozy place to stay in the winery.
The owners are also excellent chefs and cook up a delicious menu for guests.
Hand Hotel Bed & Breakfast, Fairplay
Hand Hotel Bed & Breakfast in Fairplay is located in the Colorado Mountains and looks over the scenic South Platte River. The property has 11 rooms designed in a country style, has no televisions, and is named after big names from South Park and Fairplay. Overnight guests can hang out by the fireplace in the lobby or the open-air deck for a bit of relaxation.
Vistas and Vineyards B&B, Palisade
Vistas and Vineyards B&B is a destination for vino lovers and is one of Colorado's winery lodges in Palisade. This large house is designed to be a home away from home for travelers and is within walking distance of three wineries.
The property has two rooms suited for a couple and two larger suites that accommodate more people or provide more space for a pair. Some in-room amenities include a television, mini-fridge, coffee maker, and smart TV.
China Clipper Inn, Ouray
China Clipper Inn – Bed & Breakfast is located in Ouray, also known as the "Switzerland of America" thanks to its majestic mountain views. It was built by a Naval Commander and maritime enthusiast named Earl Yarbrough, who finished the project and opened the B&B in 1995.
This property is fitted with classic Victorian-style decor and emulates that time period in history. Each room has stunning natural vistas, and breakfast is served from scratch in the inn's dining area.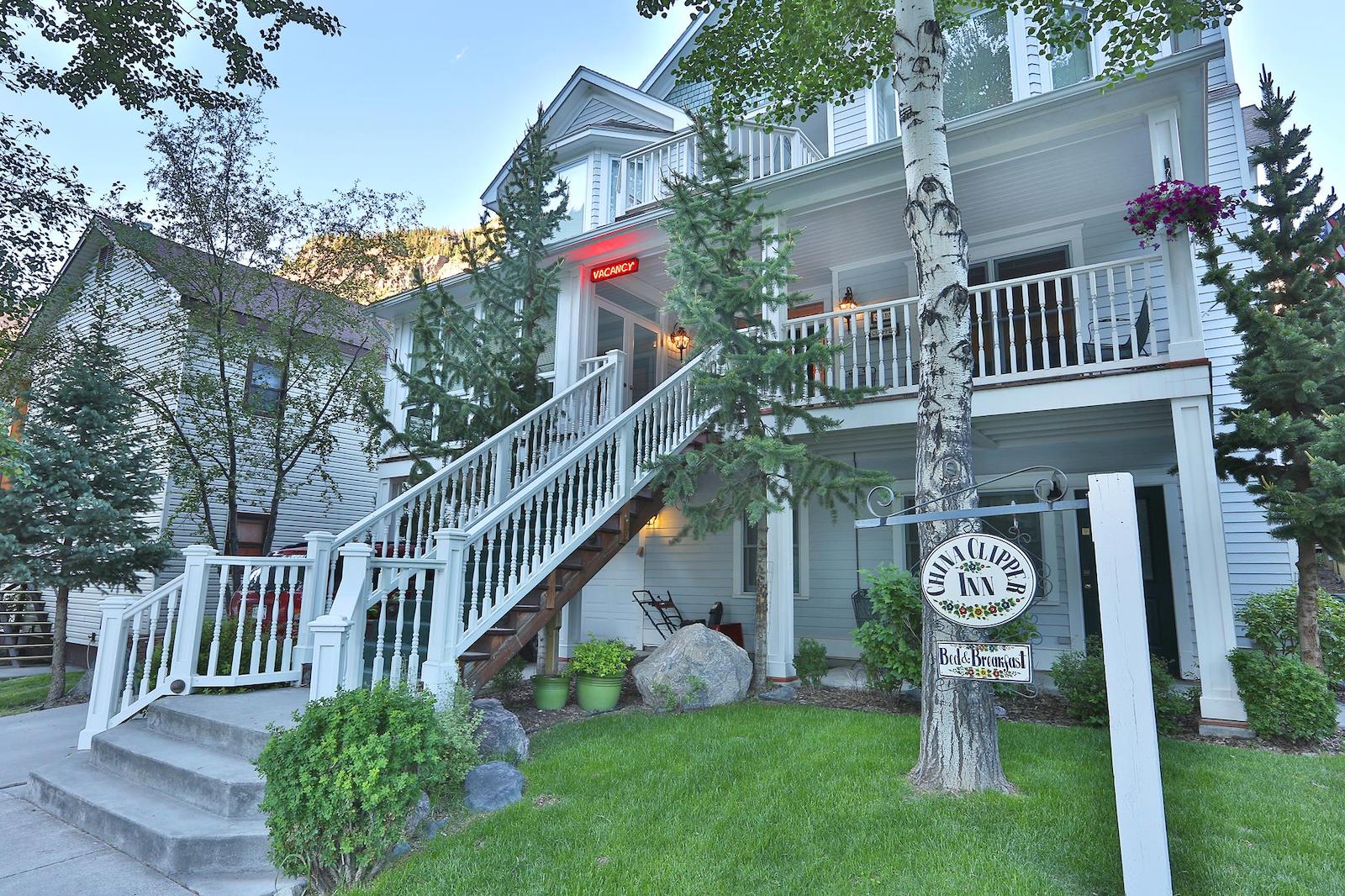 Juniper Mountain House, Evergreen
Juniper Mountain House in Evergreen is a year-round property that provides lodging with stunning views of the surrounding foothills. This modern house has five private rooms to rent and several common spaces for guests to use.
Being built on 10 acres of forest land, there are many activities to do like hiking, biking, or soaking in the on-site hot tub. It's perfect for family reunions, vacations, business retreats, or get-togethers with friends.
Cucharas River Bed & Breakfast, La Veta
Cucharas River Bed and Breakfast set in La Veta is a contemporary five-bedroom home that can be rented as a whole house or as individual rooms. Breakfasts are included in the rates, but guests also have full access to the kitchen and living areas.
The outdoor deck is a lovely spot for listening to the river flow and enjoying some fresh air at a slower pace of life. There are also many scenic trails for hiking and numerous day trip destinations within driving distance from the house.
Florence Rose Bed & Breakfast, Florence
Florence Rose Bed & Breakfast can be found in Southern Colorado's "antique capital," Florence. Guests have unlimited use of the property's hot tub gazebo, and each room comes with free WiFi, a private bathroom, and air conditioning.
A pet-friendly room is available, and no kids under 18 are permitted to stay. Visitors have an opportunity to enhance their stay by purchasing flower bouquets or a bottle of local wine.
Country Sunshine Bed & Breakfast, Durango
Country Sunshine Bed & Breakfast, located in Durango, is surrounded by pristine views of the Rocky Mountains and sounds of the babbling Animas River. This property offers six themed rooms, each with plenty of space, a private bathroom, television, and rustic Aspen furniture.
The B&B has gorgeous landscapes around the building, which bring fantastic opportunities for nature lovers and avid photographers. Many seasonal events in the fall and winter are nearby, adding to the list of things to do in the area during a stay.
Elk Trace Bed & Breakfast, Pagosa Springs
Elk Trace Bed & Breakfast in Pagosa Springs is a family-friend, working ranch that provides an authentic country experience. Accommodations range from an entire cottage to individual rooms and a deluxe king loft suite. Enjoy a stay on this western-themed property with freshly cooked meals, a sauna, workout room, and a hot tub.
Staying at a B&B provides a different style of comfort to out-of-towners and staycation adventurers. If you enjoy the feeling of a cozy abode, these options will fit the bill.
Latest in Lodging
Related Lodging
Related Activities