Snow tubing is a fun activity for all ages and makes a perfect break from the ski slopes. Tubing hills are available near most major Colorado resort towns. Many tubing hills have a size requirement, usually 36 inches tall.
List of Snow Tubing Hills in CO
The tubing season tends to mirror the ski season, running from around late November through March. Keystone Ski Resort actually offers real snow tubing in the summer, thanks to its high elevation and snowmaking capabilities.
List of Sledding Hills in CO
Grab the toboggan, saucer, or tube and hit the hill. Most major ski towns will have a hill that locals use to sled. Anywhere that's open to public use with a decent incline would probably make a suitable sledding hill. Always ride with a friend and dress warmly.
Map of Snow Tubing and Sledding Hills
Featured Snow Tubing
Guide to Snow Tubing in Colorado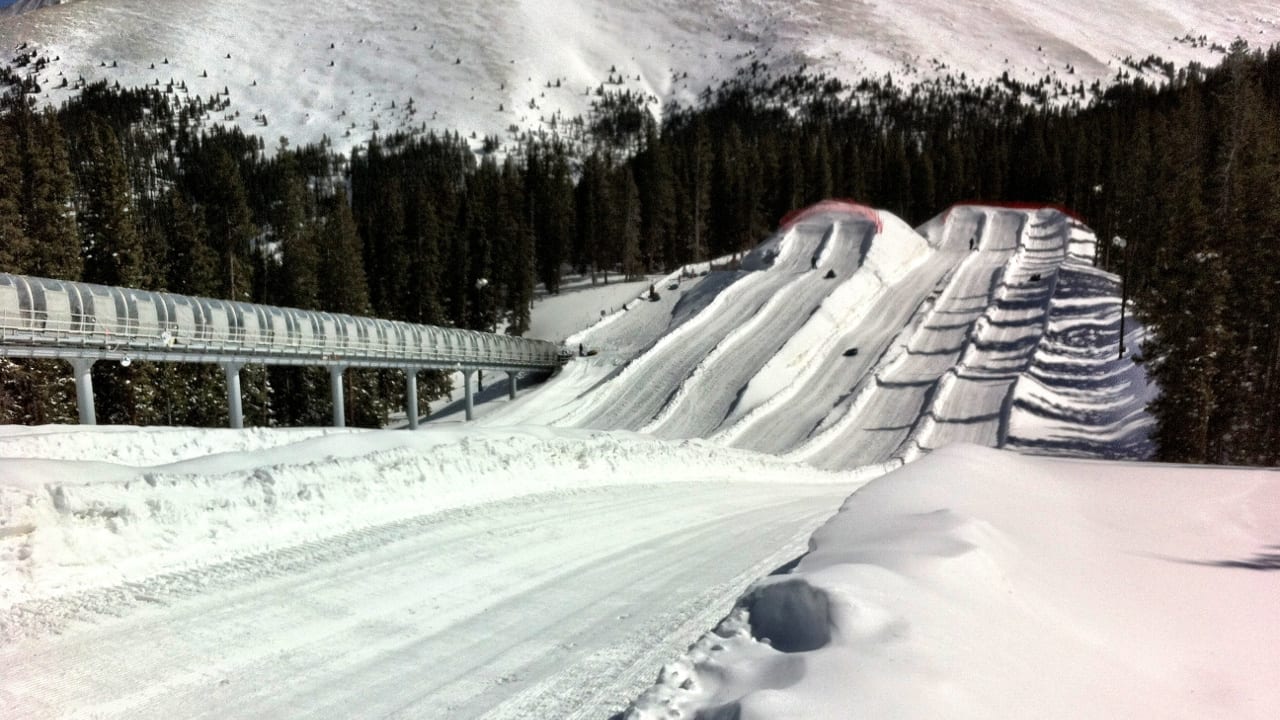 Tubing is like sledding's cooler cousin, all the fun and adrenaline without having to hike back up the hill. It's available both day and night throughout Colorado and is a good time for the whole family. Remember to dress warmly and smile as you send it.
You can enjoy a day on the slopes and still have the energy for a couple of hours of cruising down the hill. Tubing tickets are typically much cheaper than ski lift passes as well! Be aware that sometimes areas run on a reservation time-slot system, so you might not be able to head down the hill as soon as you buy your pass.
Chances are high that whichever way you're heading in the state, there'll be a tubing hill nearby. Mostly all the popular resort towns feature one. It's best practice to check the website before heading there to ensure they are operating, as conditions and seasons are subject to change.
Where to go snow tubing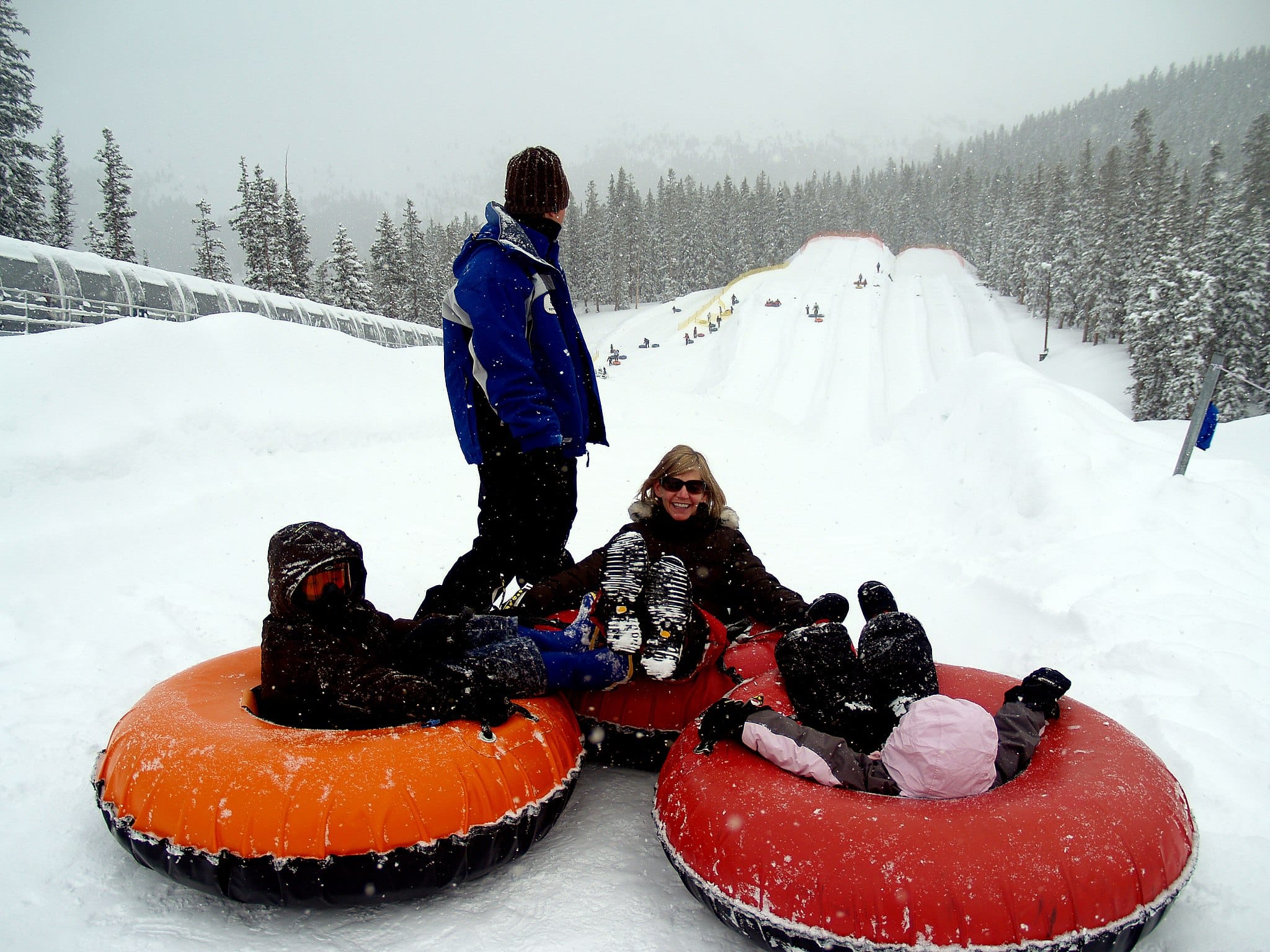 Most major ski towns will have access to a nearby tubing hill, but not all of them. There are plenty of options within a day trip from Denver and the rest of the metropolitan area. The closest tubing hill to the capital city is in Clear Creek County at Echo Mountain.
Clear Creek County
Just 45 minutes from Denver and you can be racing down Echo Mountain's tubing hill day or night. It's located between Evergreen and Idaho Springs, close to Mount Evans. Either town makes a terrific destination for your after-sledding wining and dining.
Summit County
Summit County is full of choices. Keystone has a steep pitch and night tubing, plus it's even open in the summer! It doesn't get much better than tubing down snow at high elevations in the height of summer. Copper Mountain and Frisco Adventure Park both are favorites for family tubing fun. The latter offers other activities too, such as a ski and snowboard hill for new riders, along with a terrain park.
Eagle County, home to Beaver Creek and Vail, lacks its own snow tubing operations, ever since both of those resorts closed down their tubing hills. So the closest to these upscale destinations is east up over Vail Pass and down into Summit Co.
Grand County
Grand County is loaded with tubing hills of all sizes. The first you'll reach coming over Berthoud Pass from the front range is Winter Park's Coca-Cola Tube Park. It's on-mountain at the resort, so there's plenty of energy and other things to do here. Fraser is a town featuring two options, the Fraser Tubing Hill and the Colorado Adventure Park. Lastly, both Snow Mountain Ranch in Granby and the Grand Lake Nordic Center feature cross cross skiing trails, in addition to small tubing hills.
Routt County
Saddleback Ranch just outside of downtown Steamboat Springs offers a hill with a tow to the top and a cozy lodge at the bottom. It's the only option for tubing in the Yampa Valley, ever since Howelsen Hill closed its snow tubing operation years back. Saddleback Ranch also offers sleigh rides and winter horseback riding.
Pitkin County
For those in the Roaring Fork Valley between Glenwood Springs and Aspen, the best and only tubing hill resides in Snowmass Village. It's another fun for all ages, with plenty of shopping and dining around to keep the family fed and well accessorized.
La Plata County
Tucked down in Southwest Colorado are only two professional tubing hills, both a short drive from downtown Durango. The Snow Coaster Tubing Hill resides at Purgatory Resort, where there is also a thrilling alpine coaster by the same name, doubling the fun. Hesperus Ski Area also has a tubing hill, although this is one of the rare ones that require you to hike up it, instead of providing a lift of sorts.
If you don't have enough time to head out to a dedicated tubing hill, try picking up a snow tube (or sled) from Amazon or your local outdoor store. Find a good hill in your neighborhood and go at it. This is a great option for families with little ones who tire easily, and the opportunity for fun is endless.
What to wear tubing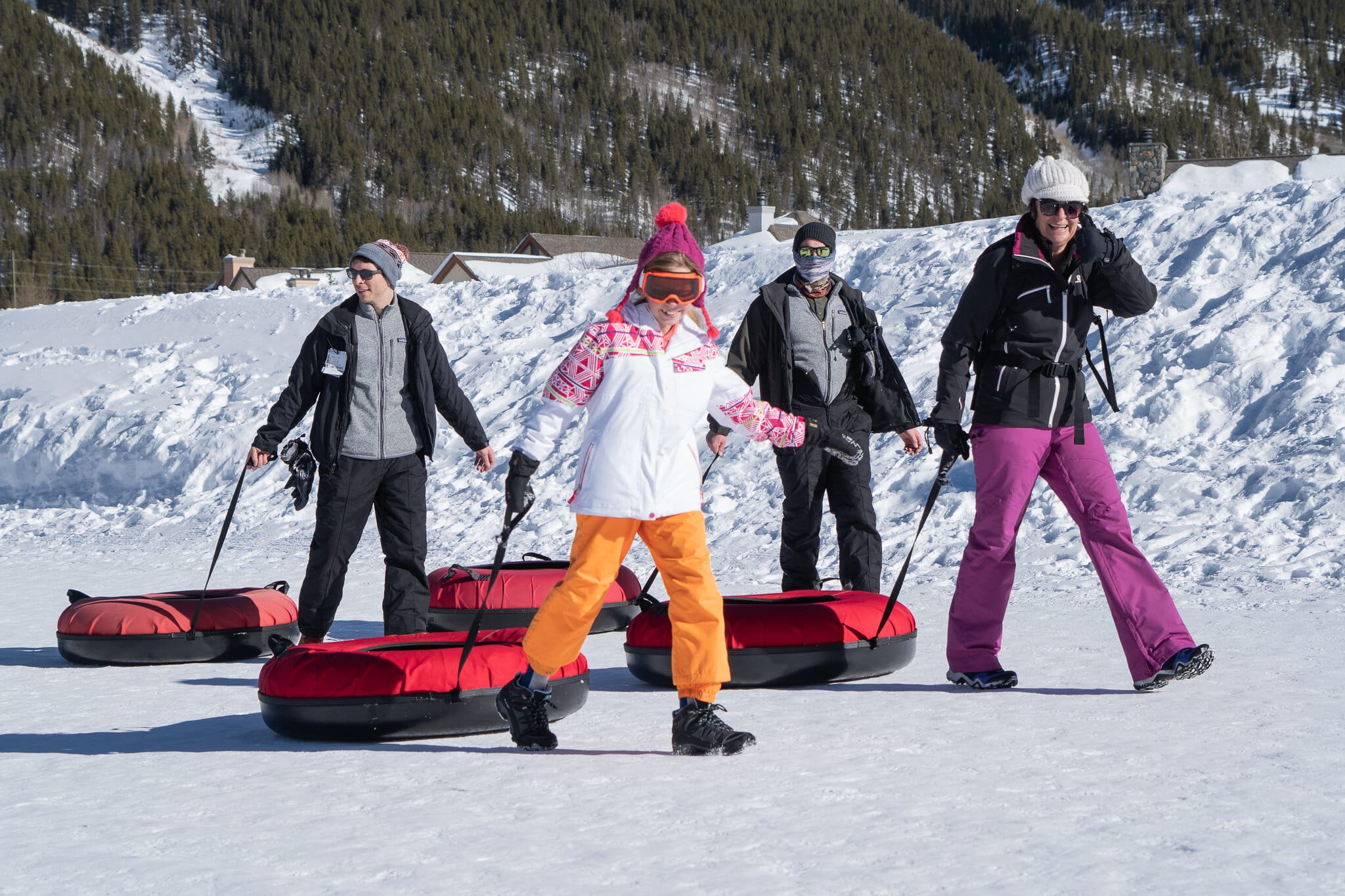 Dress like you would for a day on the ski slopes. It's always better to be overprepared and have to shed a layer than be freezing while you're trying to have fun.
Snow Pants and Jacket
Waterproof Boots
Warm socks (think wool)
Sunglasses/Goggles
Waterproof Gloves
Dress in Layers
If you're traveling to the tubing hill, it's a smart idea to bring a change of clothes for the ride home. Nothing is worse than having to sit in a cold, damp outfit for longer than you have to!
Restrictions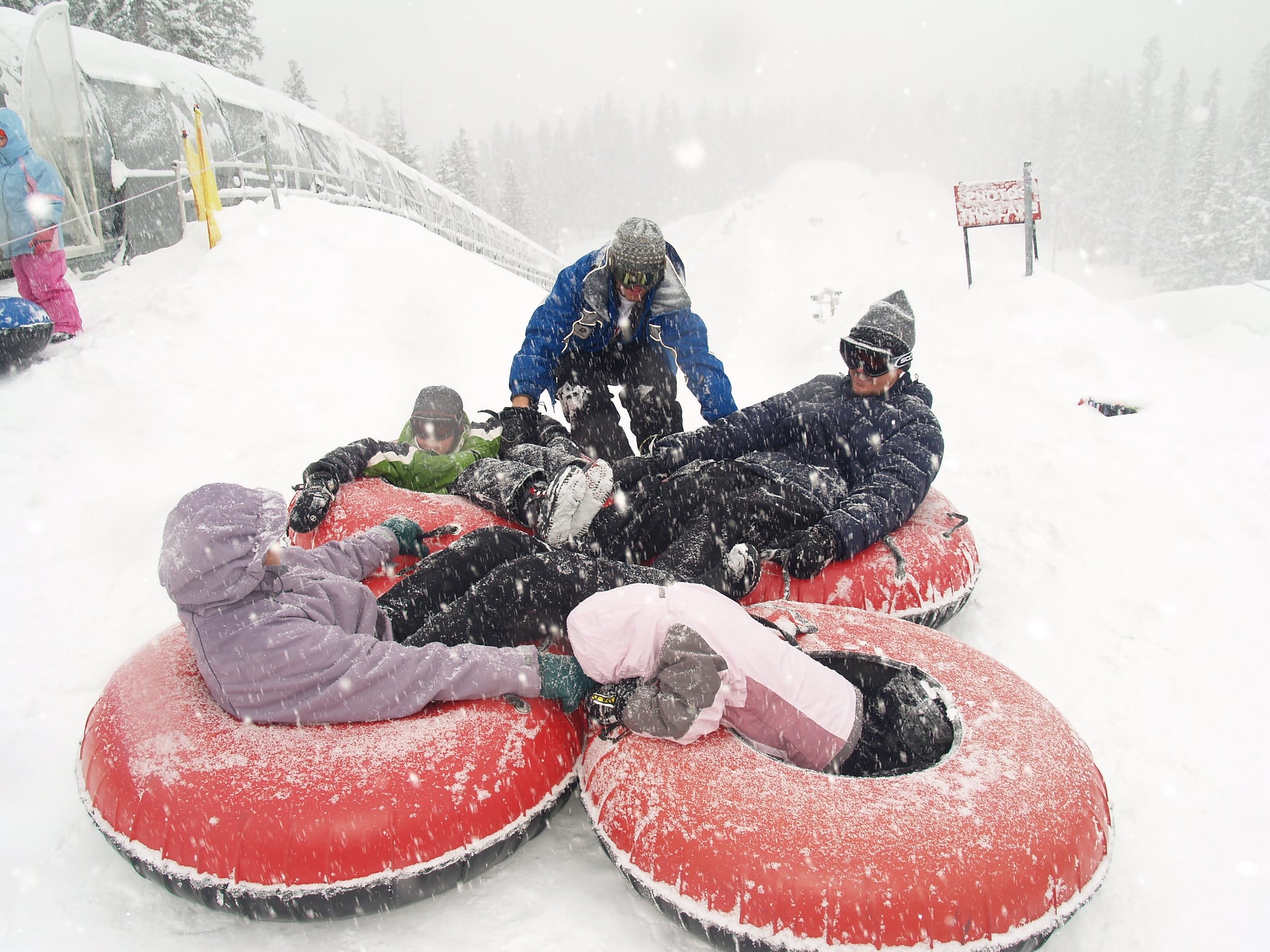 Many places allow children as young as 3-6 to tube, as long as an adult rides with them. There will undoubtedly either be a lower age limit or a lower height limit at all tubing hills, so be sure to check the official website or call beforehand.
Some hills also have weight or physical ability limits to ensure the safe use of their equipment. Usually, as long as a rider is able to get in and out of their own tube safely and navigate up the magic carpet, they are allowed to enjoy tubing.
Colorado is a prime place to snow tube because there are so many options available, you'll never be too far away from one. So throw on your winter jacket, find the nearest tubing hill, and head out for a day of laughter and fun.
Latest in Snow Tubing
Read more snow tubing articles
Related Activities
Come winter, alpine lakes freeze over and many offer ice skating. Most major resorts have an ice rink in town. Most snow tubing is located close to epic skiing and snowboarding.