Ice fishing is a wonderful way to relax and take in winter firsthand. One of the best parts about ice fishing is the ability to fish from the center of the lake without a boat. You can really catch some monsters in the winter.
Guide to Ice Fishing in Colorado
Enjoy quiet landscapes, breathtaking scenery, and the tranquility of the Colorado wilderness. The reputation of ice fishing as a cold winter activity is true, but with modern equipment like heaters, huts, and the right winter clothing, you can usually find yourself quite comfortable.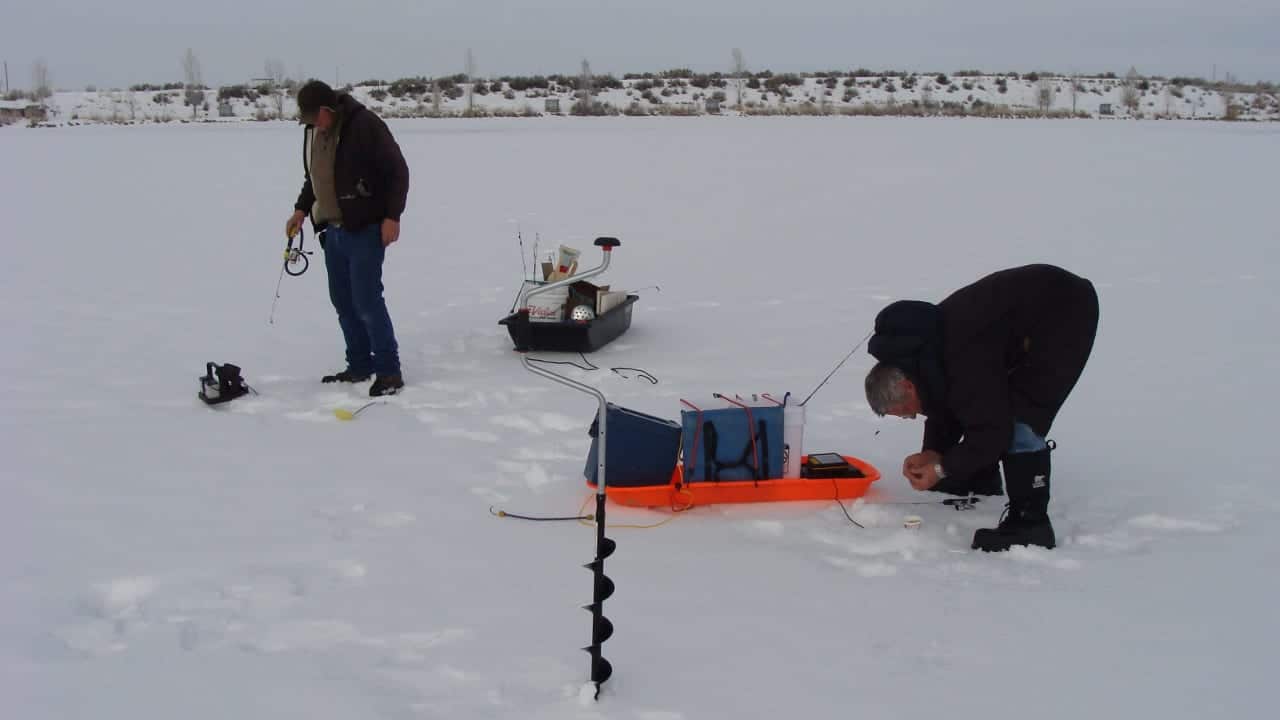 The season typically lasts from early December through mid-April, depending on location and weather. Generally, ice needs to be 4 inches thick to hold a person and 5 inches to hold a snowmobile. Cars are often seen driving on ice which is usually safe on ice at least 8 to 12 inches thick. Stay informed on ice fishing conditions at Ice Fish Colorado.
Ice Fishing Equipment
So as long as there is sufficient ice, all you need to do is drill a hole and drop your line. Usually holes will be between 4 and 10 inches, depending on size drilled used and fish type you're going after. Ten inches is the max width in Colorado. You'll often have to scoop ice out of your hole to keep it from refreezing.
Numerous bait and tackle shops stay open in the winter and will rent you everything you need to ice fish. They rent everything you need for a day on the ice: rods, drills, tents, and more. Just Google your intended location and fishing bait/tackle shop.
Auger (affiliate link) – drill hole
Bait and tackle – fish lure
Fishing license – obtained at a number of stores, like Wal-Mart or online
Ice hut (affiliate link) – stay warm
Reel and rod – catch fish
Scoop – keep hole ice free
Boots, wool socks
Wind and waterproof jacket​
Gloves, hat, sunglasses
Layers of clothing
Camera, cell phone
Hand and food warmers
Ice cleats
Sunscreen, lip balm
Water, snacks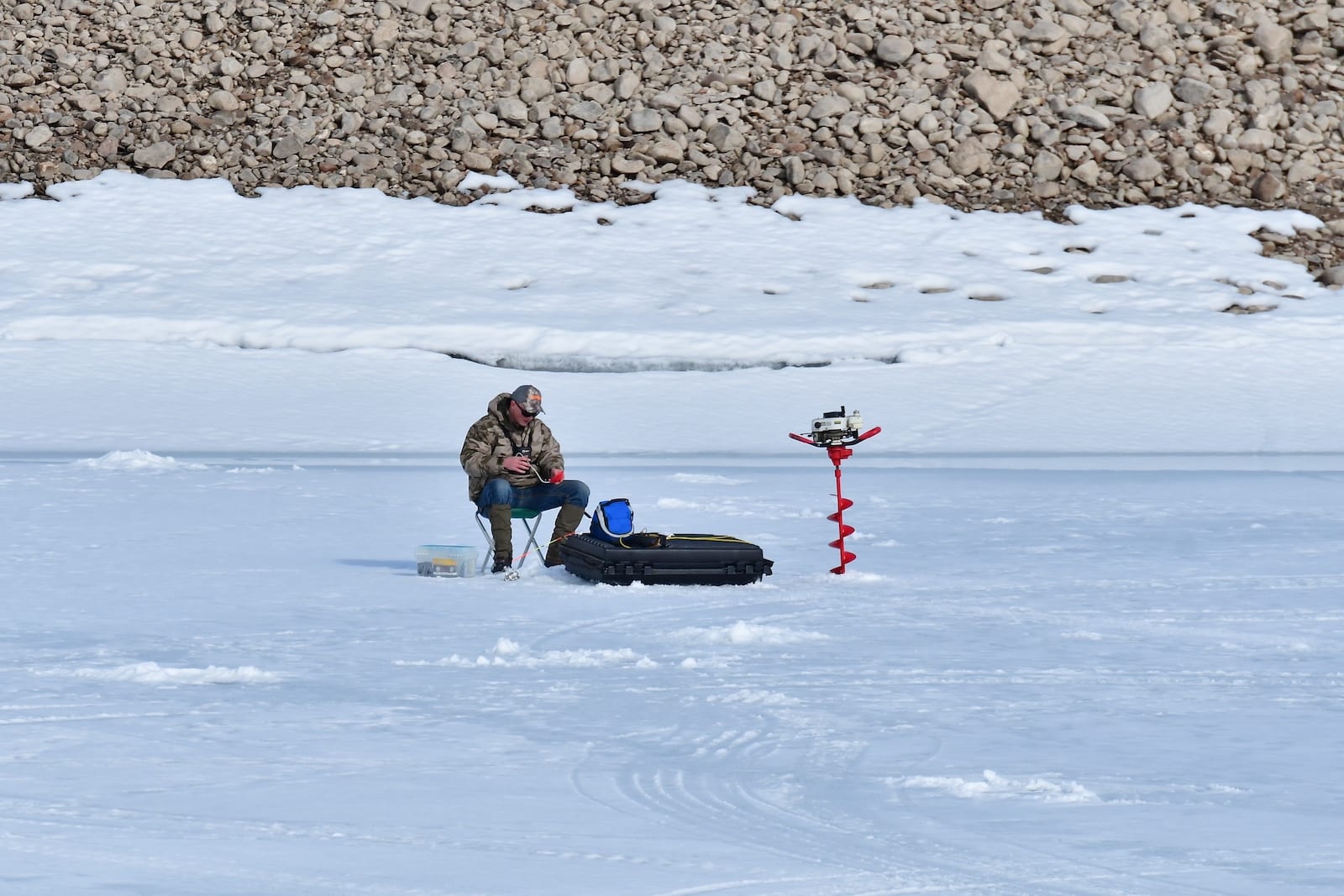 Ice Fishing Safety
Safety should be your top concern when ice fishing in Colorado, or anywhere, or even while doing anything at all. It's important to know the best practices for exploring this potentially dangerous sport. However, with the right know how, you should be A-okay.
When ice fishing you should always have a buddy with you. Your partner should know these tips as well. Bring a change of clothing in case you get wet, or need another layer. Ice cleats help you keep your grip on the slippery ice. Bring spud bar, which is a longer 4 to 5 foot pole with a tapered point at the end. It's an ice chisel. Even though you don't intend to go in the water, wear a life vest and have a life/ice pic with you in case you go under and need to smash your way out.
Be on the lookout for any running water or springs nearby, not a good sign. Other things to look out for are pressure ridges, shorelines with a lot of rock, pressure ridges and grey ice (black ice good).
Ice Depth for Use:
4 Inches – Okay to walk on and ice fish
6 Inches – Okay for snowmobiles, rules permitting
8-12 Inches – Okay for cars and similarly sized automobiles
12-15 Inches – Okay for pick-up trucks and heavier automobiles like full-size SUVs
Latest in Ice Fishing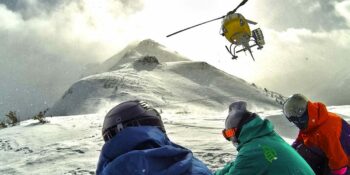 Admiring the winter season is easy when there are so many fun activities to indulge in…
Related Activities
Fortunately most great fishing areas have campsites nearby. Sometimes you need more than a hike to and from the lake.