Come winter and it's time for ice climbing. Rock climbing's cooler cousin, ice climbing is available at frozen waterfalls and manmade ice parks around Colorado's Rocky Mountains. Give this unique winter recreation a chance this year.
Ice Climbing Parks in Colorado
Both Ouray and Lake City provide exciting ice climbing venues. They also each boast a yearly ice climbing, with Ouray's being one of the most known of its kind in the nation, attracting climbers from around the world.
Ice Climbing Guides in Colorado
Whether you're a complete newb to climbing in general, have some rock climbing experience, or have scaled an ice face several times, a guide will ensure you improve quickly. They provide you with the necessary equipment to have a safe, memorable time.
Guide to Ice Climbing in Colorado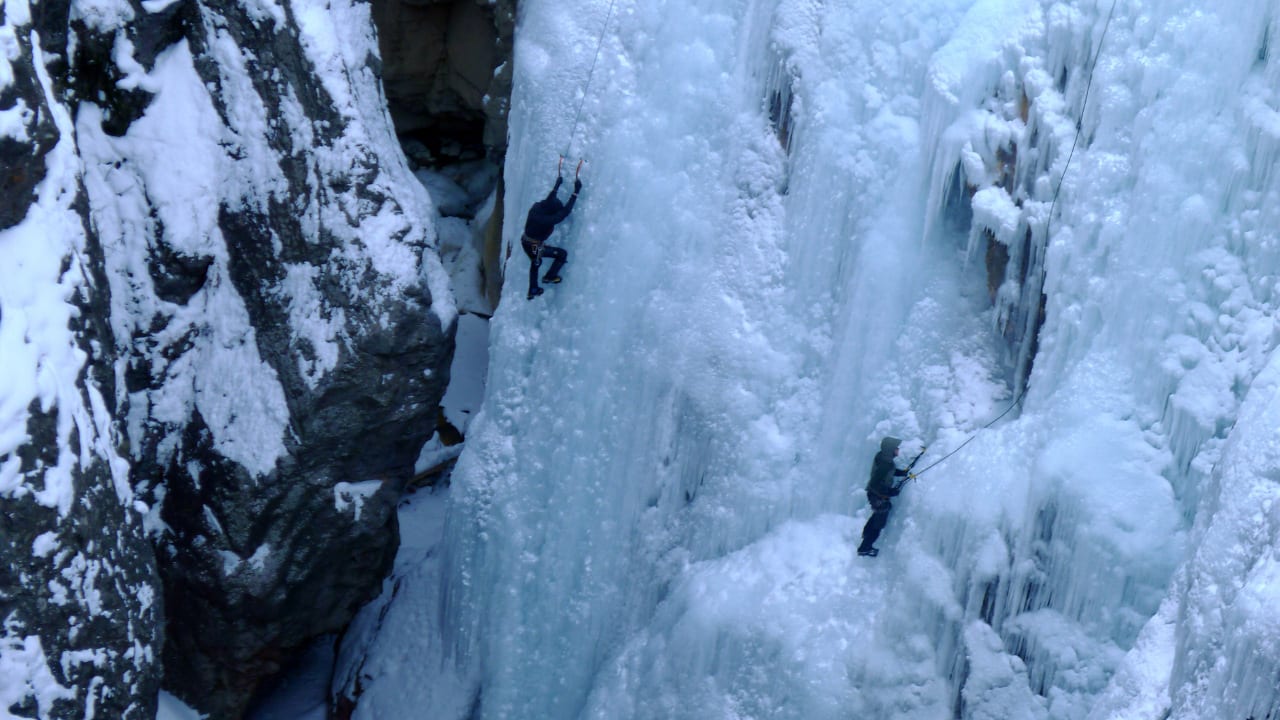 This seldom seen winter activity has a dedicated following. Ice climbing is easy to get started in. There's a variety of guides in Colorado, with all the gear and expertise you need for a fun, safe ascent.
With helmet and crampons on, and ice axe in hand, there are a variety of choices in adventure. Choose shorter, easier ascents for your first time. Any guide will help you out. Ice climbing uses a rating scale from Water Ice 1 (WI1) to Water Ice 6 (WI6). The former are easier than the latter. W16 is considered the hardest to climb.
Where to ice climb
For those new to the sport, seasoned guides are available at many places to ensure safety and fun for all participants. Equipment and instruction are included with the ice climbing tours. Ouray is considered the capital of climbing in Colorado, so there are several guides working the region.
Ice climbing in Colorado is allowed on numerous frozen oven waterfalls and manmade obstacles, including Fish Creek Falls in Steamboat Springs and Zapata Falls in the San Luis Valley. Experience climbers should ask local climbing guides for the best places to go.
Equipment for ice climbing
Dress warmly, but realize you'll be active, so don't overdress. It's a good idea to pack extra layers and leave it at the base of the climb, for in-between climbs and after. Always wear sweat-wicking materials like wool or polyester, and nothing too baggy.
Winter jacket and pants
Wool socks
Waterproof boots
Winter gloves
Helmet
Safety harness
Crampons
Ice axe
Special ice climbing events
Ouray Ice Festival – biggest ice climbing festival around, brings champion climbers to "Little Switzerland" from all the world, mid January.
Lake City Ice Climbing Festival – ice climbers from all over compete in early February. It's usually accompanied with a small film festival to drum up fun activities for everyone.
Related Activities