Thanks to great snow, Colorado has many great lakes, lots of which allow boating. Some locations like the Dillon Reservoir have rental boats. If you're looking for more adrenaline-filled floats, then go river tubing or whitewater rafting.
Gas-Powered Motorized Boating
These lakes have the fewest restrictions and permit boats with gas-powered motors, as well as electric and non-motorized watercraft (some exceptions apply). Most of the boatable lakes are owned by the city, state, or federal government. Sometimes boat rentals are available at a marina.
Electric-Only Motorized Boating
These lakes prohibit the use of gas-powered motors, but still allow electric motors. Non-motorized watercraft including kayaks and canoes will enjoy these lakes too.
Non-Motorized Boating
For standup paddleboards (SUPs), kayaks and canoes, these lakes and reservoirs prevent noisy and fast motorized watercraft, including electric. For those really looking for some peace and tranquility these lakes open to non-motorized wakeless boating only are your best bet.
Featured Boating
Guide to Boatable Lakes and Rentals in Colorado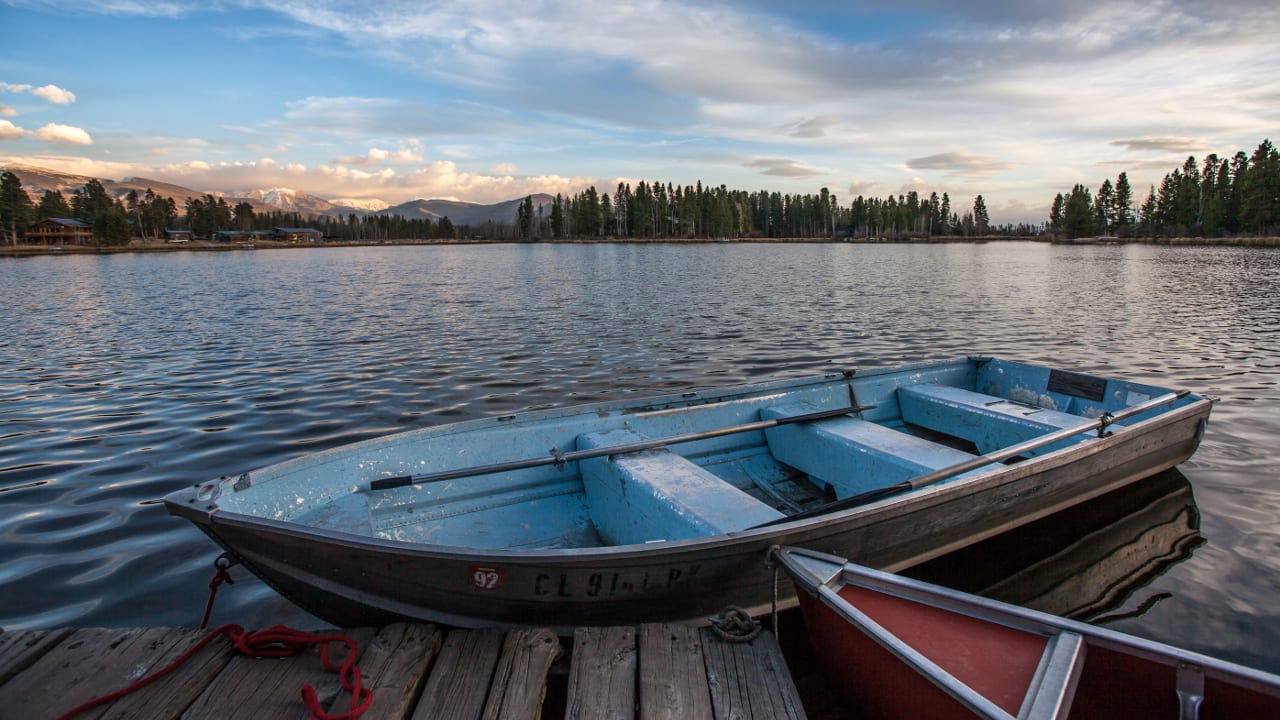 Whether you own a boat or not, sailing on Colorado's pristine waters is easy to do. From Colorado's eastern plains to the highest alpine lakes, you'll find what you're looking for in the Centennial State.
The primary boating season occurs between May and October when the warm weather makes for perfect conditions. The further you head south or go down in elevation the longer the boating season lasts.
Boat Lakes and Rentals
Boating can be found year-round in places like Navajo Lake, which runs south into New Mexico for the majority of the lake. Grand Lake is another very popular destination, considered the "Great Lakes of Colorado" because of the five neighboring lakes.
Boats can be rented at most major lakes and marinas. Daily and multi-day rentals are available in everything from wakeless canoes and rowboats to pontoons and high-powered speed boats.
Learn more about boating regulations from the Colorado State and Wildlife.
Boating in Colorado's parks and wilderness
A variety of city and state parks, as well as federally owned land permit boating in its many lakes and reservoirs.
Latest in Boating
Related Activities
Fishing and boating go well together. Find some good spots to go fishing, or perhaps whitewater rafting.