Colorado's wonderful state parks are nestled in every corner of the state. You can find them all the way from the Great Plains to the heart of the Rocky Mountains. They offer a variety of recreation and most are open year round.
List of State Parks in CO
There are currently forty-two Colorado state parks, with forty-one of them open to the public. The other, Lone Mesa, is currently only for hunting use by special permit. All the parks provide a wide variety of recreation, from hiking and biking to camping and boating.
Map of State Parks in CO
Featured State Parks
Guide to Visiting the State Parks in Colorado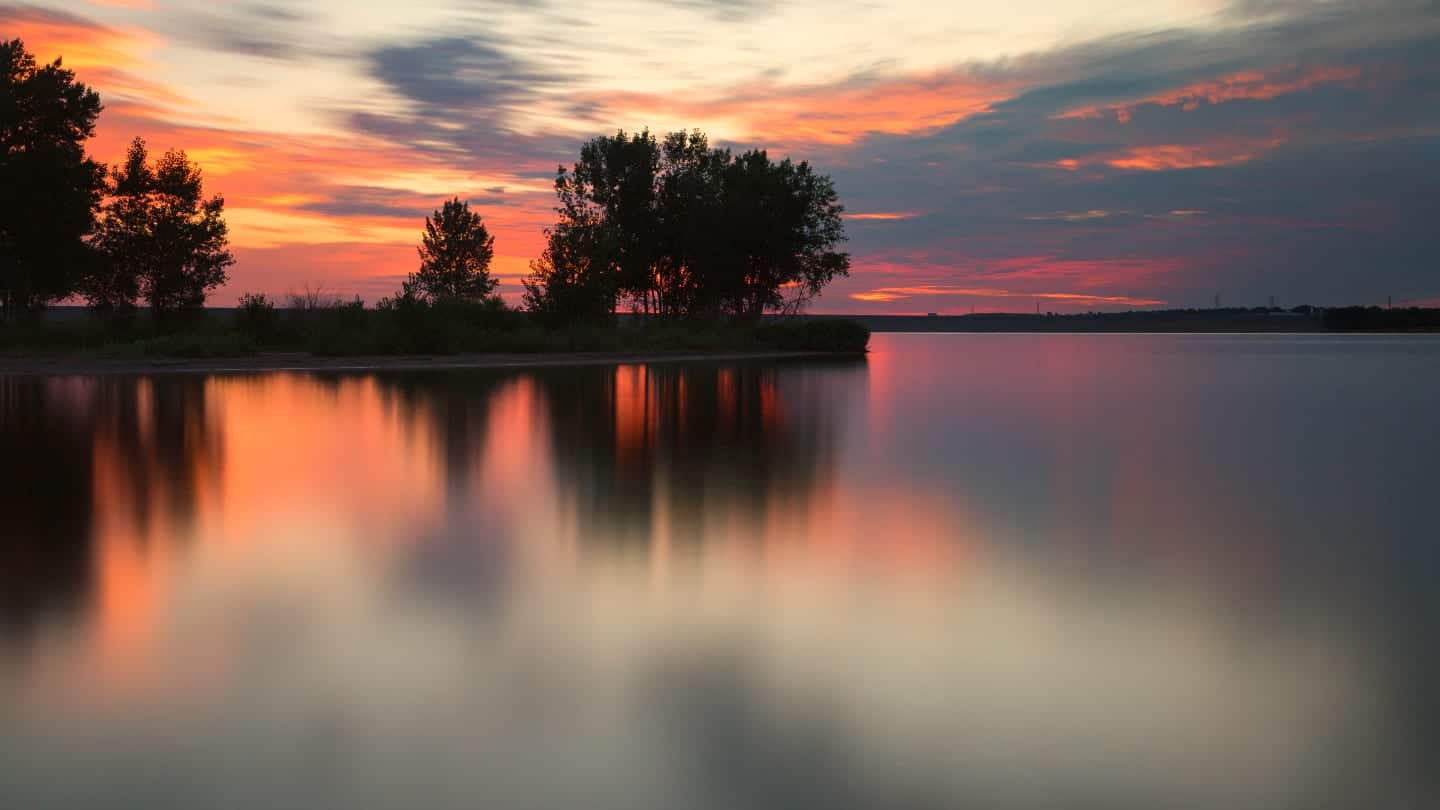 Colorado's numerous and diverse state parks help preserve and showcase a variety of landscapes throughout Colorado. They contain a mix of ecosystems, wildlife, and natural landmarks. Each one is unique and worth visiting any time of year.
Scenery includes everything from mountain hills and valleys to plains and desert tundra. Each park is well developed but still provides plenty of natural wilderness. And since there are over forty parks, it's usually easy to find a nice one close by.
All state parks charge a daily entrance fee for vehicles ($9-$11); otherwise, an annual State Parks Pass is available for $80, which is good for all the parks. It can be purchased any time during the year and is valid for twelve months from the month of purchase. Depending on the park, entrance fees for people walking or biking in can be waived.
With the purchase of an annual state parks pass, you're supporting an important cause and ensuring your ticket for an unforgettable time. If you live in the Denver Metro, you can visit more than a dozen parks within an hour's drive. Then, when you're heading on your next Colorado outing, there will probably be a state park or two along the way to help you enjoy the journey even more.
Recreational Activities in State Parks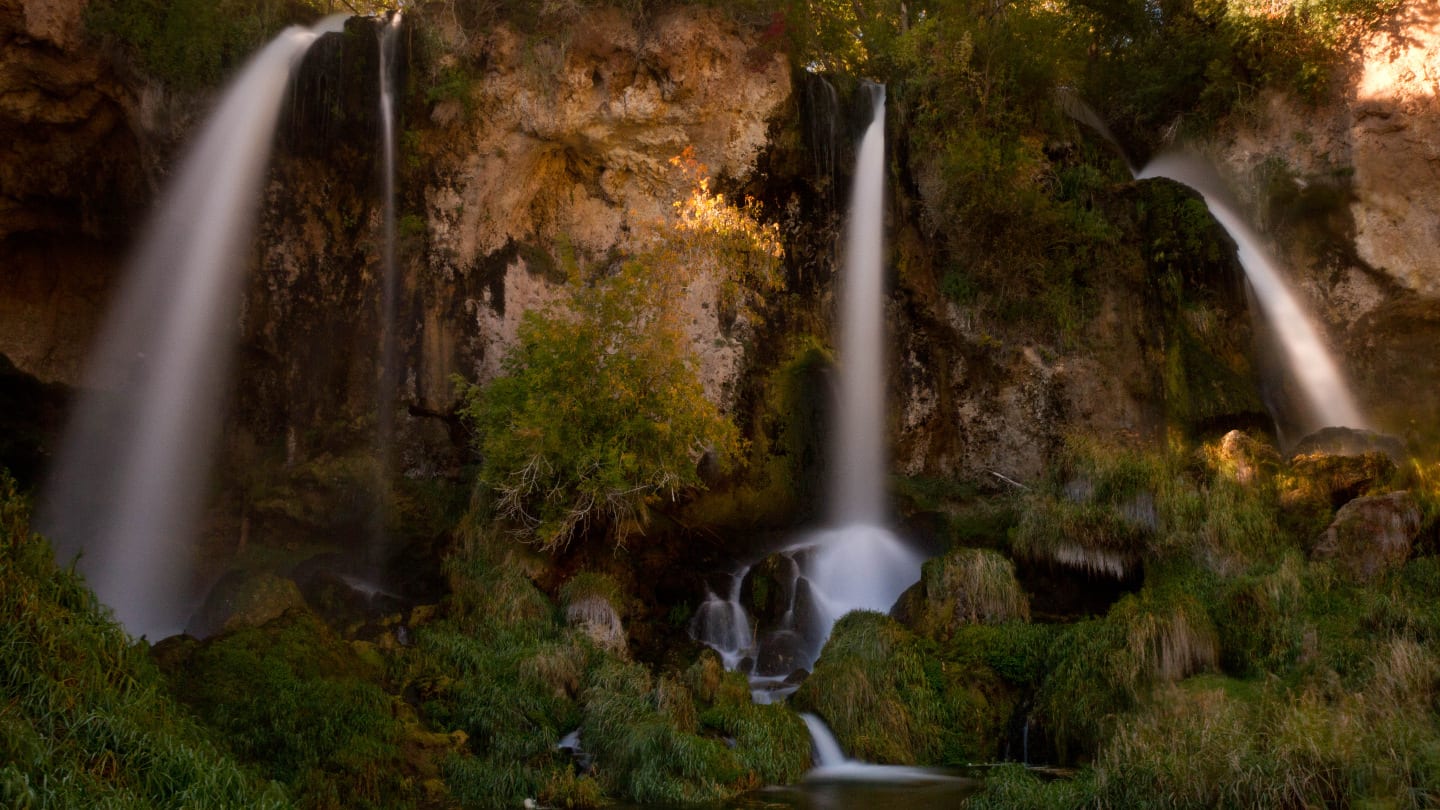 Each state park is a unique gem. You can be mesmerized by a waterfall and go caving at Rifle Falls. Red rocks similar to the popular Garden of the Gods can be seen at Roxborough Park. Explore the largest state park at State Forest in Walden, where 71,000 acres of wilderness feels similar to Colorado's vast national forests.
The majority of state parks are pet friendly. Two of them in the Denver Metro have a 100+ acre off-leash dog area: Chatfield and Cherry Creek. Free-roaming dogs can play in a stream at Cherry Creek and a couple of ponds at Chatfield.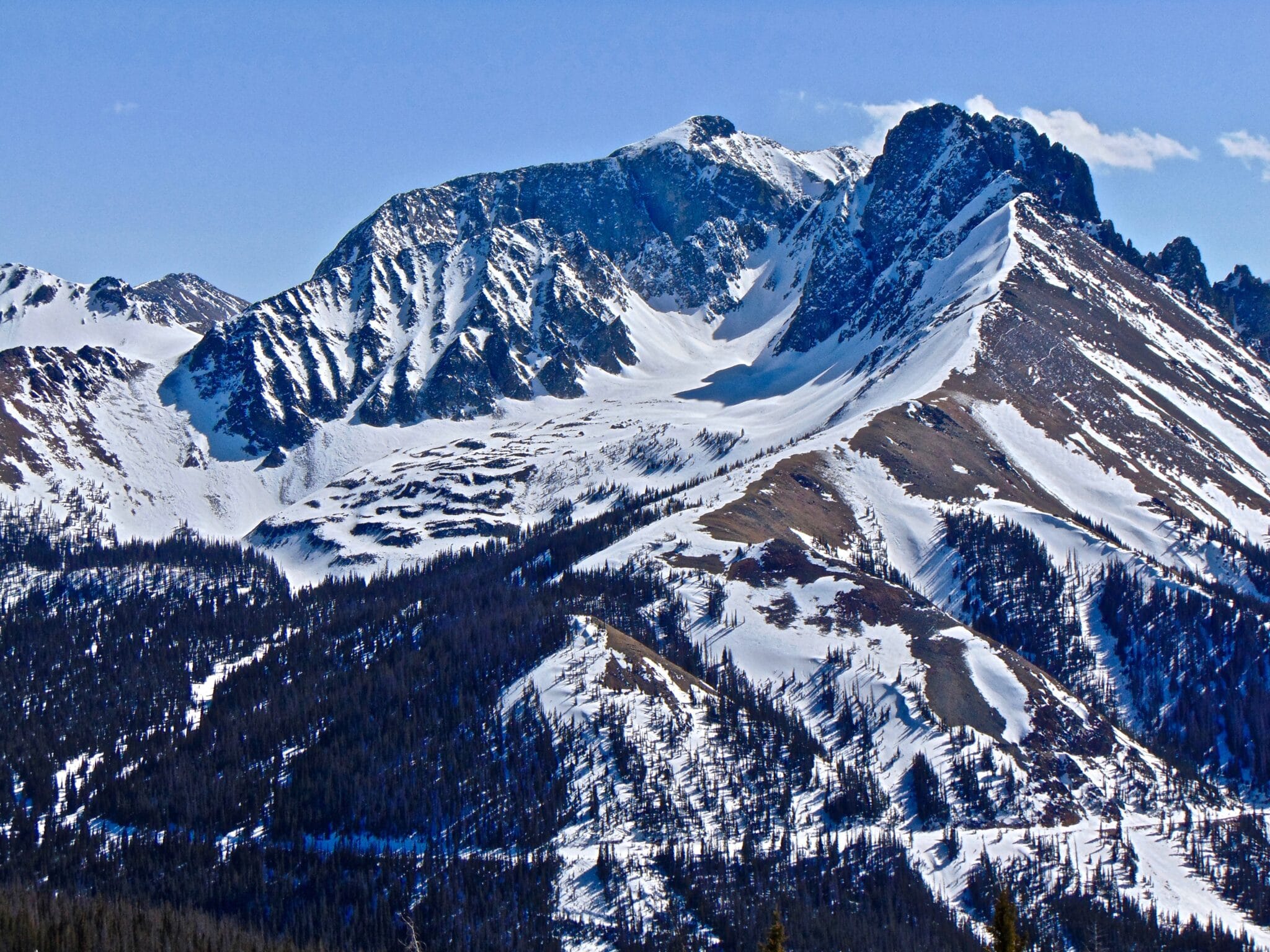 Biking – Whether city or mountain biking, you can usually find a suitable path for one of your bikes at a local state park. Maybe you prefer cycling a scenic park road or a nature trail alongside hikers, but either way, bring your bike along.
Birding – Lakes and marshes attract migratory birds from around the earth. Some state parks boast more than 300 species of birds, some native, some just passing through. The variety of terrains and reservoirs at many of the parks make them prime birdwatching locations.
Boating – Thirty-two of the state parks allow boating of some kind. Most allow the use of gas-powered motors, while others restrict use to electric, hand-launched or wakeless boating only. The main boating season runs from Memorial Day to Labor Day. Some state parks, such as Lake Pueblo, Cherry Creek, and Navajo, have marinas where you can rent a boat.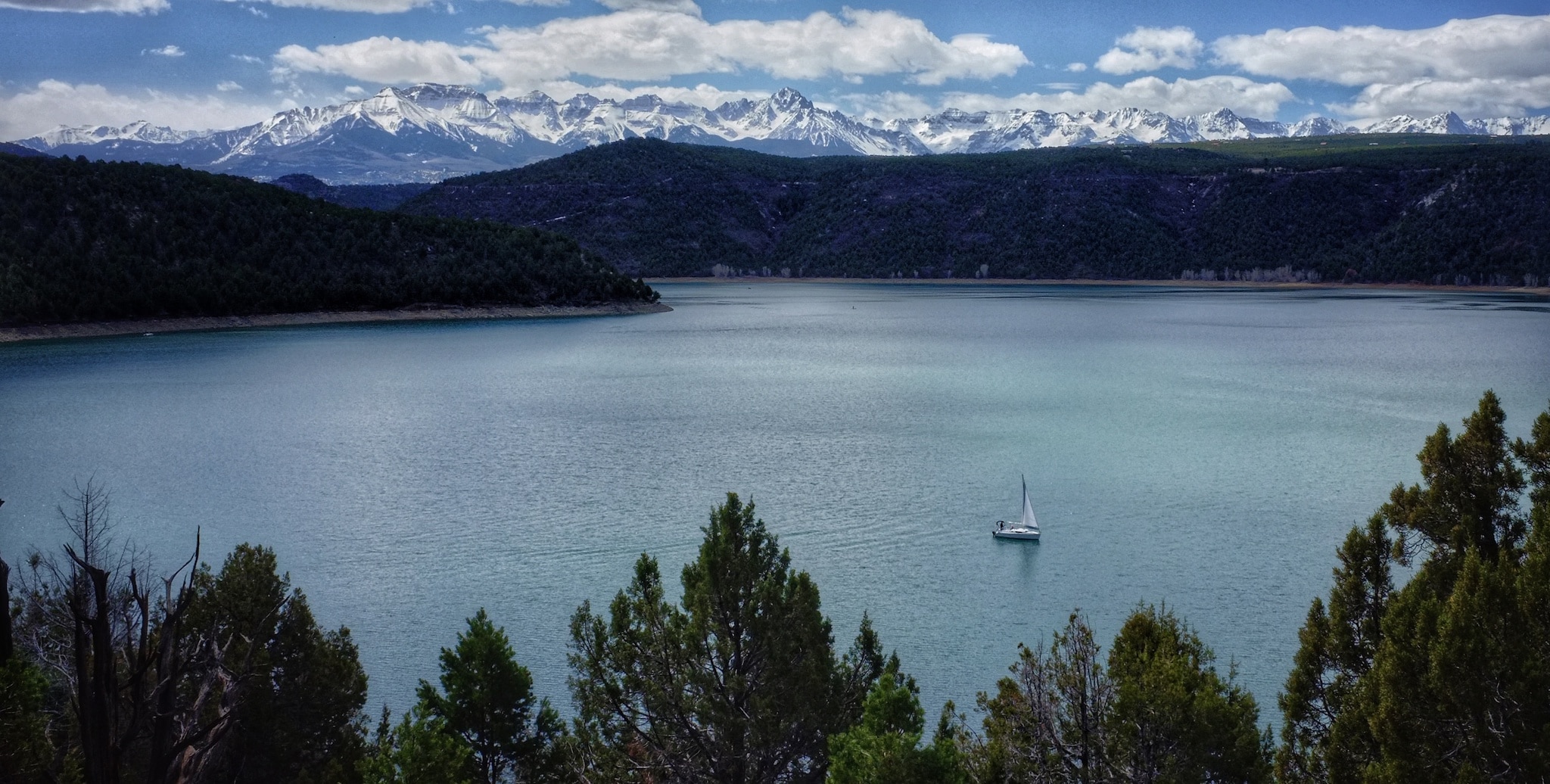 Camping – Pitching a tent is permitted at many of the parks, almost always for a fee. The season varies, some year-round, others only May through September but be sure to check if the park is reservation-based or first-come, first-serve. Most state park campgrounds offer electric hook-ups and space for an RV. However, some are more primitive with the amenities, with all offering at least a vault toilet, tent pad, and fire-pit.
Climbing – Colorado's steep canyon walls and other unique rock structures make it a great place for beginner climbers and veterans alike. Rock climbing is available at many of the Denver metro state parks, and you can also head south to Ridgway or the Arkansas Headwaters Recreation Area to scout out some routes.
Fishing – It's common at a number of the parks, thirty-seven to be exact. Check fishing regulations to determine if it's fly or lures only; or if live bait is okay. You still need a valid Colorado fishing license to fish at any of the parks. Some lakes freeze over the in winter, offering a chance for ice fishing too.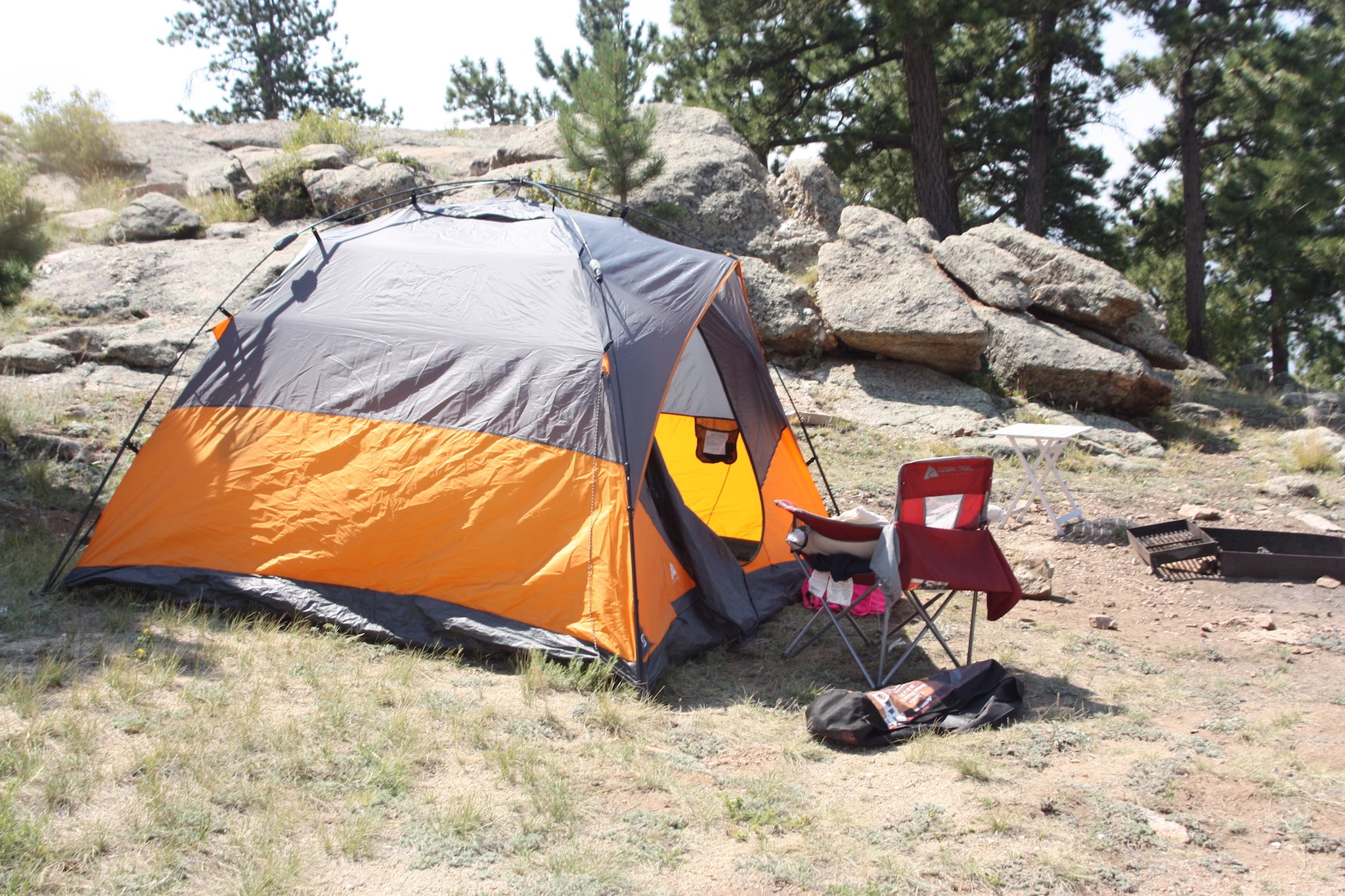 Geocaching – This is a perfect activity for friends, family, or anyone who wants an excuse to explore nature. Participants use GPS devices and coordinates to hunt down a series of containers hidden all around the park. Some places that host geocaching include State Forest and Ridgway state parks.
Hiking – Every single one of Colorado's state parks has an opportunity for hiking. The basis of all the parks is to get outside and breathe in nature. Hiking trails for all levels can be found at different parks, with most offering perfect day hikes suitable for the whole family.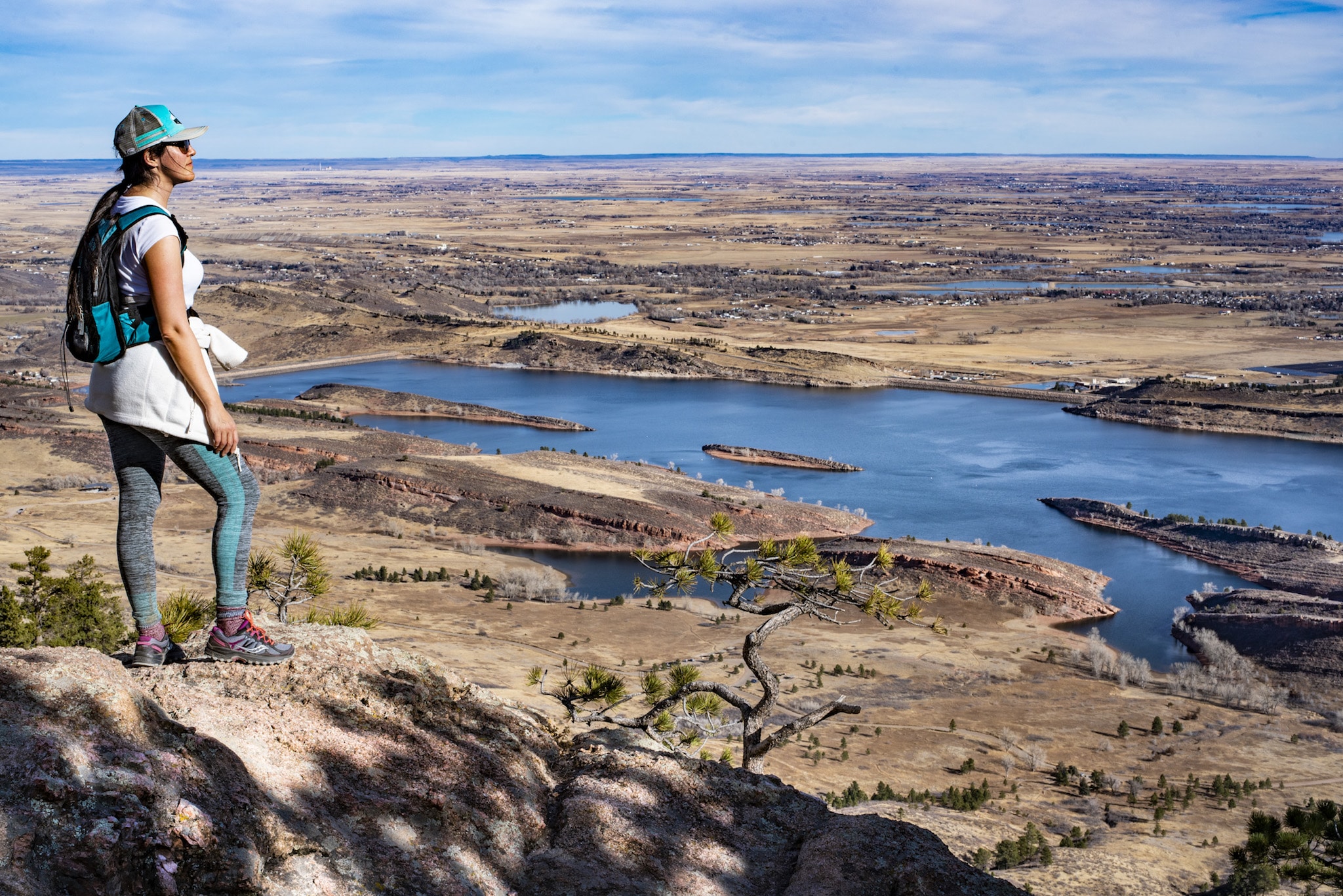 Horseback Riding – A few of the state parks allow horseback riding on their trails. Some even have stables on-site where you can rent a horse for a guided tour, including Cherry Creek and Chatfield in the Denver area.
Hunting – As long as you follow seasonal restrictions, park regulations and get the appropriate tags, you can hunt in some state parks. Fifteen of them allow it in certain sections of their park.
OHV Riding – Trails for off-highway vehicles, such as ATVs or dirt bikes, are common in a few of the state parks such as State Forest. Otherwise, it's an activity that you enjoy nearby in a lot of the parks on surrounding federal land, including the national forests.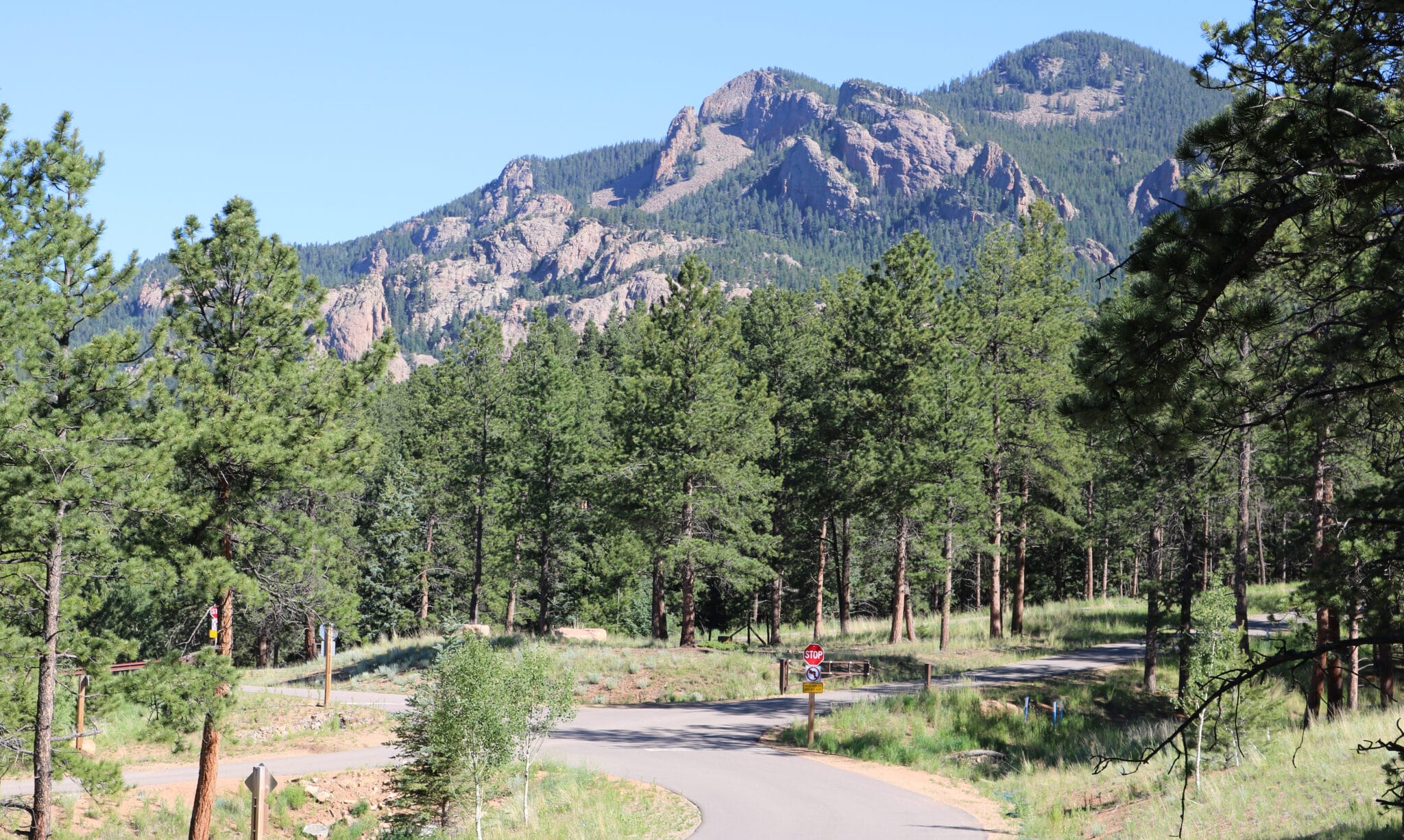 Picnicking – All the state parks have picnic tables somewhere because they know how important a great meal with the family is. Pack your lunch to go and eat while at the local state park, with some even offering lakeside tables.
Sailing – Cherry Creek and Navajo State Parks are the two most popular for setting sail in Colorado. Many reservoirs in the state offer boat ramps for launching larger watercraft but always check with individual guidelines before you make plans to sail.
Swimming – A few of the parks with lakes have a certain section designated a swimming area. You can swim between Memorial and Labor Day at Cherry Creek, Ridgway, and Boyd Lake, among others.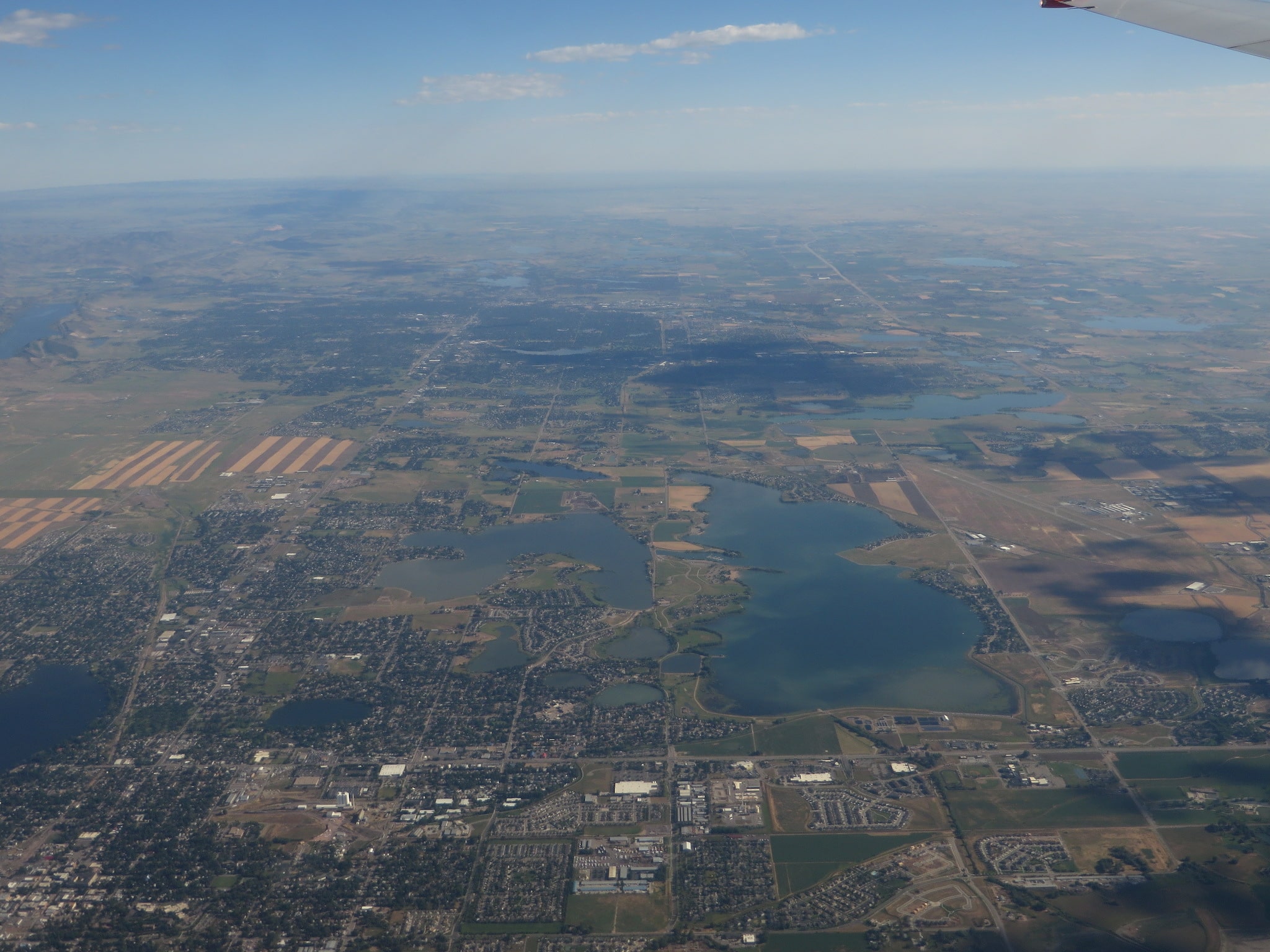 Whitewater Rafting – Colorado's rivers turn into raging rapids in the spring and summer seasons as the snow melts. The Arkansas Headwater Recreation Area is notably the best place to find a spot to drop in, but don't overlook other great spots such as Yampa River and the many sections of the Colorado River.
Wildlife Viewing – Chances are high you'll see native wildlife at a state park. Whether it's deer or coyotes you're looking to spot, spend long enough at a state park, and you'll witness some amazing creatures.
Winter Recreation – Snow sports are usually allowed, conditions pending. Snowshoeing and cross-country skiing are the most common winter activities at state parks. Some also have opportunities for ice fishing, sledding, and snowmobiling.
What to Bring to the Park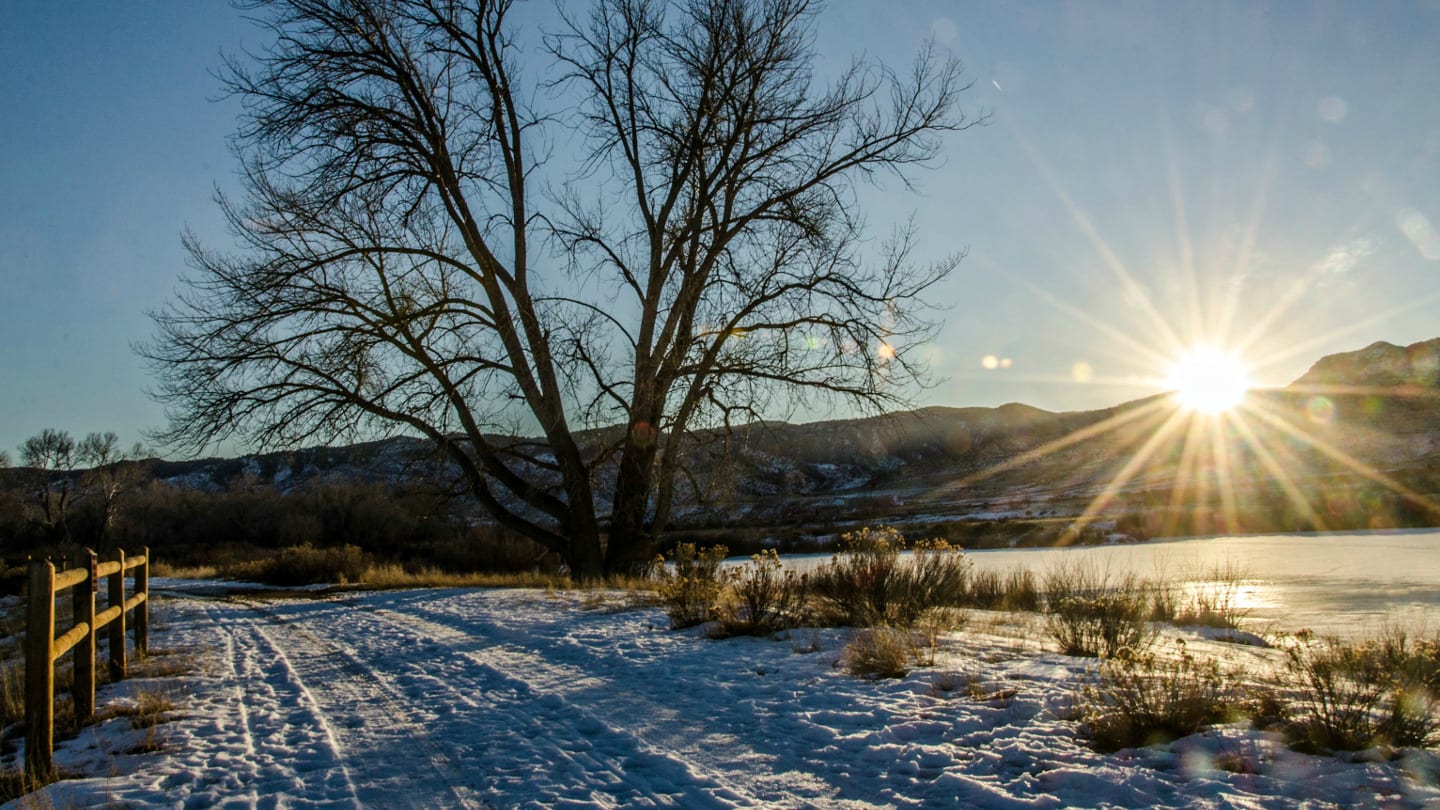 What you bring, of course, depends on what you're doing. These are some basic things to bring to any state park:
​Sunscreen, sunglasses, and hat – year-round.
Jacket and pants – it can get chilly at night.
Bug spray – if it's summer and you're by the water, you would be best off with long pants and a shirt.
Camera/phone – it's going to be scenic.
Water and snacks – many of the parks do not offer food, and not all of them have drinking water available.
Cash – to pay the entrance or camping fee if you arrive after hours.
Many state wildlife areas are open to those with a valid fishing or hunting license. These can hold camping as well.
Northwest State Parks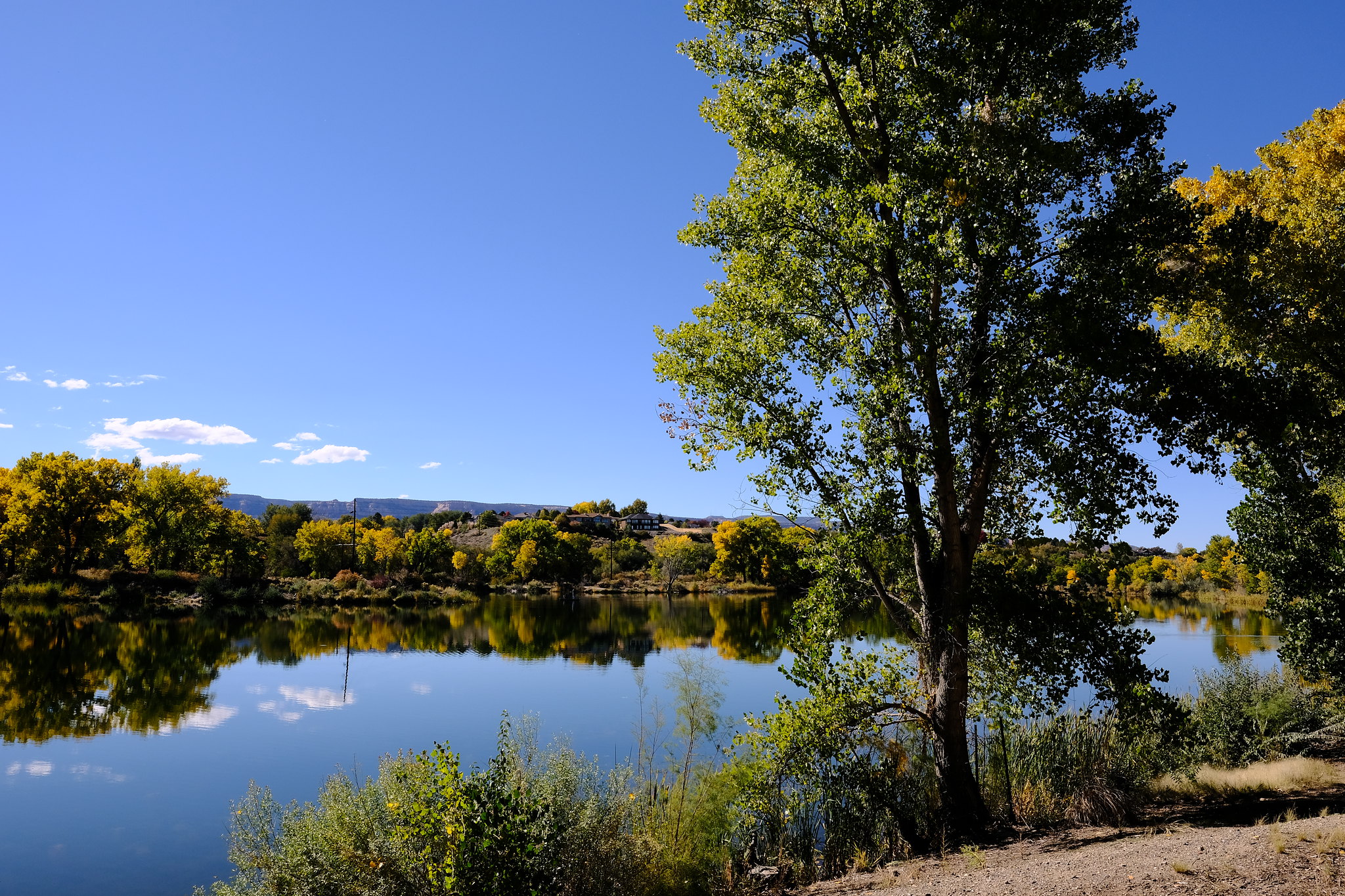 Harvey Gap – Top-tier trout and pike fishing is the star of the show at this lake. It is surrounded by a piñon-juniper forest that has many great picnic spots and a family-friendly swim beach. If you enjoy hunting, there is a great designated waterfowl hunting season within the park.
Highline Lake – This lake is open to boating in the summer months of May-September, and is very popular during that period because of its great warm-water fishing. There is a reservation-only campground that is open year-round and has over 9 miles of trails to hike.
James M. Robb – Colorado River – There are five sections of this park, located along the Colorado River Corridor: Connected Lakes, Corn Lake, Island Acres, Fruita, and Colorado River SWA and Pear Park. Each section has a unique draw such as quiet hiking, birdwatching, watersports, and more.
Pearl Lake – Although the camping on this lake is very primitive, you can't beat setting up your tent right on the shoreline of a gorgeous body of water. Once winter comes, visitors can enjoy ice fishing and snowshoeing.
Rifle Gap –  The crystal clear waters of Rifle Gap Reservoir make for great fishing in the warm months, and it gets even better in the winter. Swimming is allowed in the lake as well, and if you're looking to hike there is plenty of BLM land right next to the park.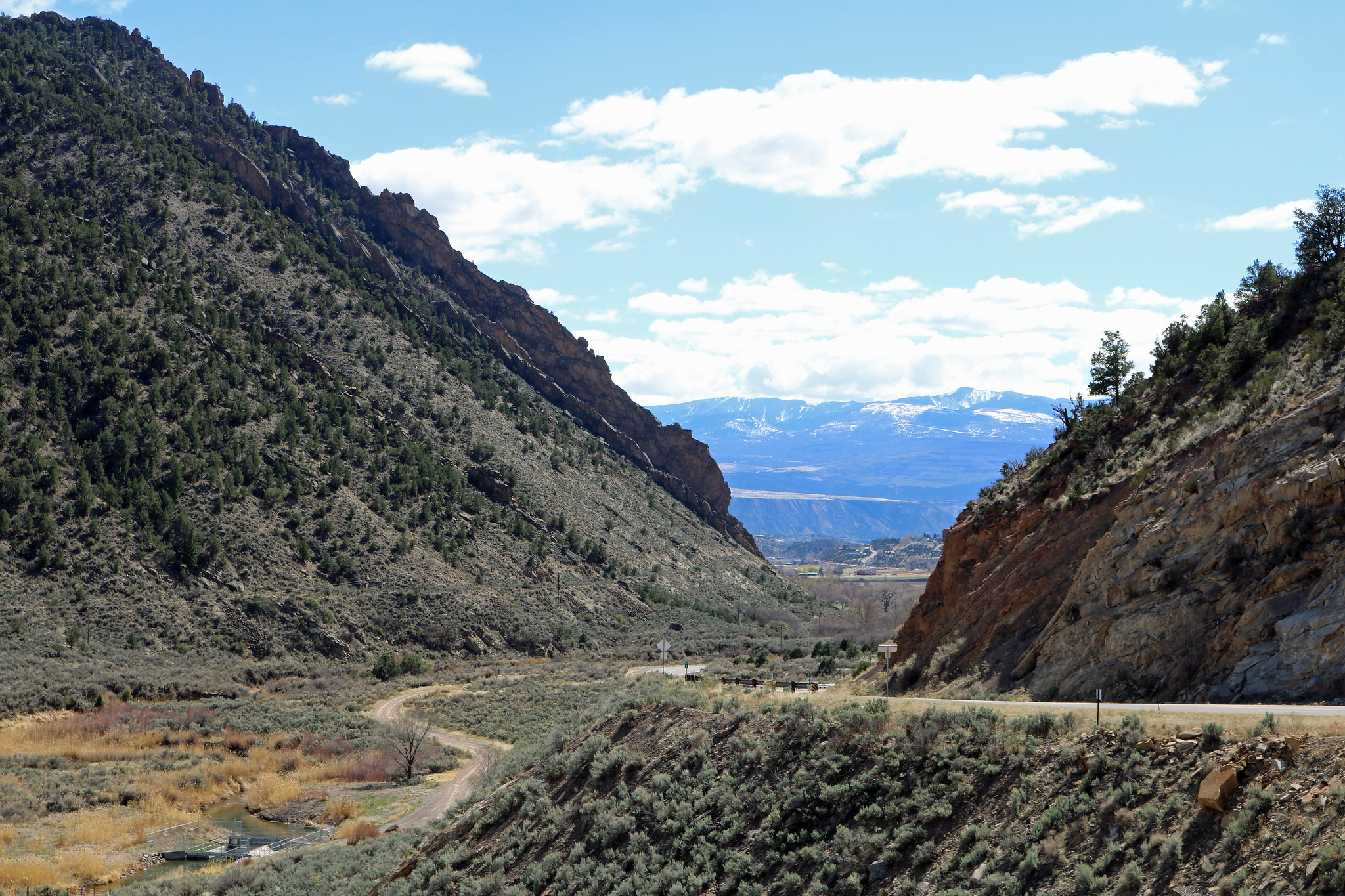 Rifle Falls – Three waterfalls descend 70-feet from the waters of East Rifle Creek, making for a breathtaking sight. There is also a limestone cave system to explore with a room that is 90 feet tall. Because of its unique nature, this park gets busy in the warmer months so be sure to arrive early.
Stagecoach – Situated in the Yampa Valley, this park has miles of hiking trails and a full-service marina for rentals or supplies. There are plenty of fish in this cold-water lake that also provides a great area for ice-fishing in the winter. There are 92 campsites to choose from if you want to extend your stay.
State Forest – If you've always wanted to see a moose, this is the park for you. With over 600 in the park year-round, you're sure to spot one eventually. Alpine lakes are also plentiful in the park, making it a great place for fishing. Snowboarding, cross-country skiing, geocaching, biking, and ATV riding are also popular in State Forest.
Steamboat Lake – Sitting at 8,100 feet of elevation within the Routt National Forest, this lake is a beautiful escape from reality. There is a trail system within the park that connects to even longer treks in the national forest and full-service campgrounds or cabin rentals for overnight accommodation. The lake allows motorized boats and sailboats.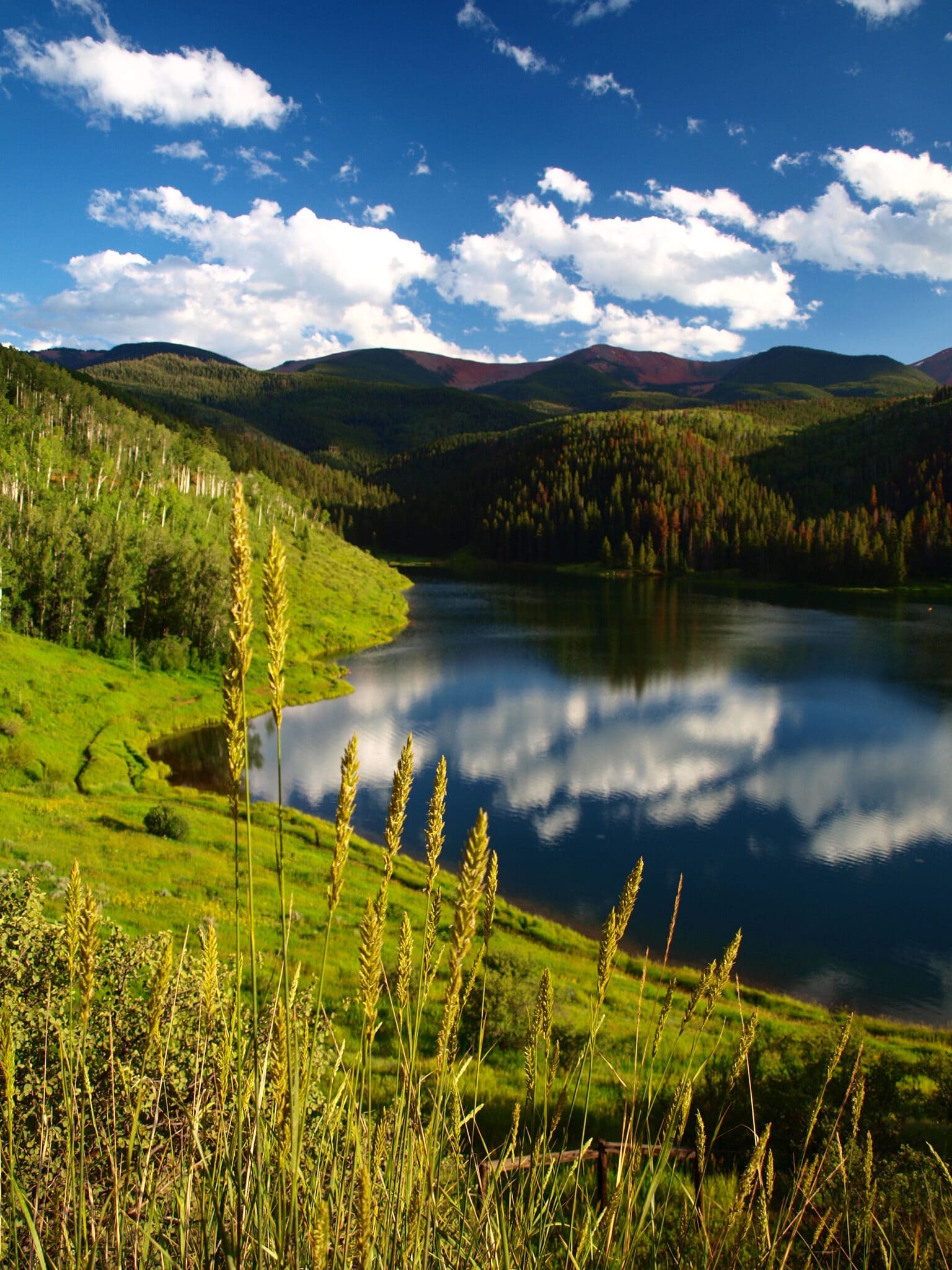 Sylvan Lake – A peaceful retreat surrounded by the White River National Forest. There are plenty of activities to explore on the multiple lakes and streams, wildlife sightings are plentiful, and there are overnight accommodation rentals if you prefer something other than a tent.
Vega – Wildflower-filled meadows, hillsides spotted with aspens, and easy access to Grand Mesa National Forest make this state park a beautiful place to explore. A 900-acre reservoir has fishing, water skiing, sailing, and kayaking opportunities and if you want to stay longer, there are 113 campsites for tents and RVs.
Yampa River – 134 miles of awe-inspiring nature along the Yampa River make up this state park. Rafting is popular and there are Class I to V rapids for any level of explorer. The park begins around Hayden, with a visitor center, trail information, and a campground. There are 13 access sites to the river, ending in Dinosaur National Monument.
Northeast State Parks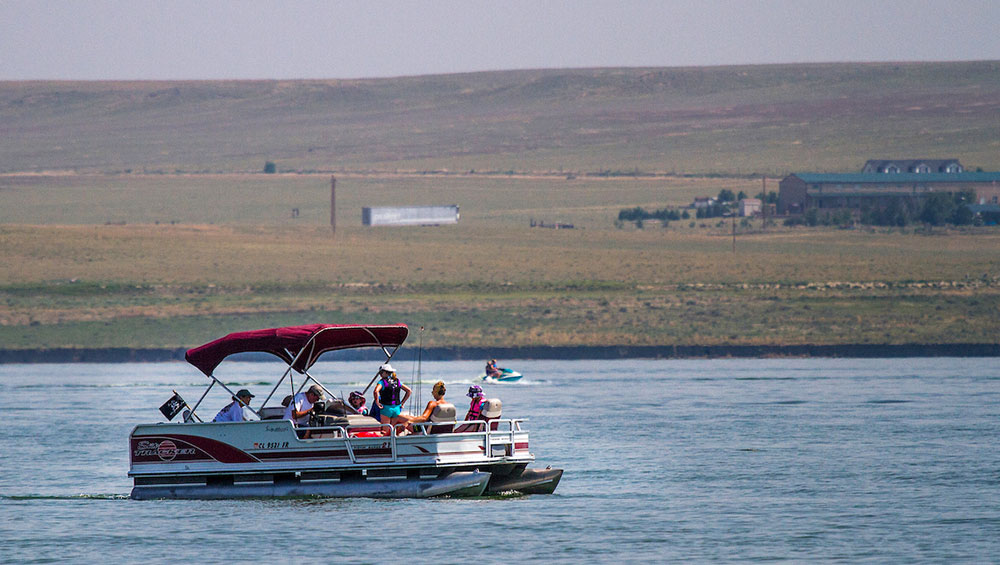 Jackson Lake – Jackson is known for waterfowl hunting, motorized water sports, and has even been designated an International Dark Skies Park, meaning the stargazing is pristine. Take advantage of over 230 campsites to extend your stay and get the best of what the park has to offer.
North Sterling – This is a great place to wildlife watch, with 275 species of birds alone. Bald eagles frequent the area in the wintertime. There is plenty of room to stay overnight at their full-service campgrounds, and fishing is also popular.
Front Range Urban Corridor State Parks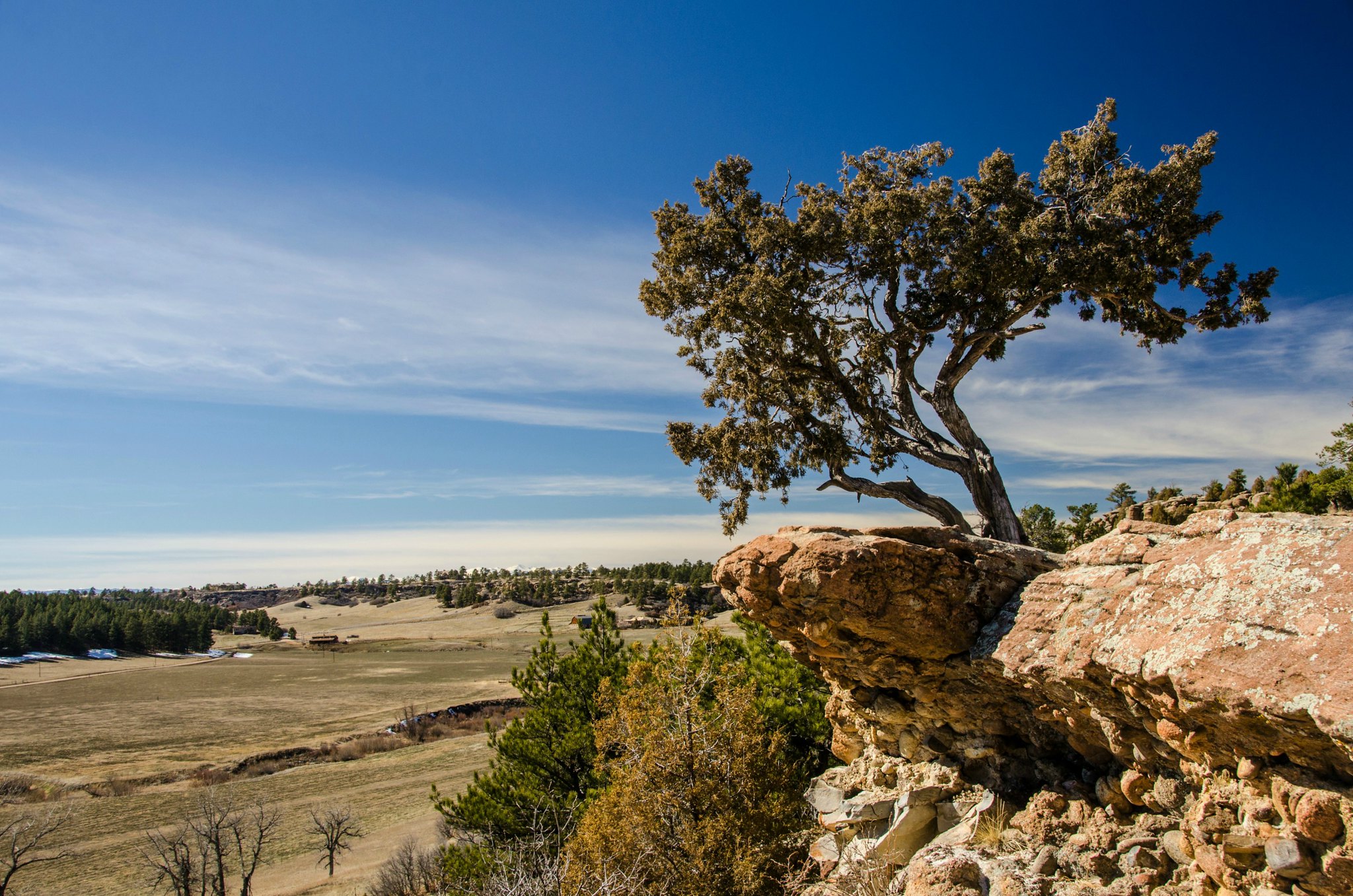 Arkansas Headwaters Recreation Area – As one of the most popular rivers for whitewater rafting in the whole country, this state park is a favorite for adventure lovers. There are 8 campgrounds, Gold Medal fishing waters, and opportunities to rock climb as well.
Barr Lake State Park – Over 1,900 acres near Denver houses a reservoir, 8.8-mile multi-use trail, and plenty of opportunities for bird watching. Kayakers and other non-motorized boat users love this lake because of its calm waters as well. It uniquely has an archery range in the park that is free to use.
Boyd Lake – Nestled at the bottom of Longs Peak, you'll find this 1,700-acre lake that is a haven for water sports. There are also 148 pull-through RV sites, picnic areas, and hunting allowed on the property.
Castlewood Canyon – The 14 miles of designated trails make this park easy to explore and enjoy. The area is made up of a steep canyon within prairie land, making for a beautifully contrasting landscape. The canyon also holds remnants of a homestead and dam to explore, which flooded in the 1930s.
Chatfield – One of the most popular spots in the Denver metro, Chatfield offers something for everyone. There are over 300 species of birds to watch, water for jet skiing and sailing, and 26 miles of trails to explore. You can also rent a horse for a leisurely ride from the on-property stables.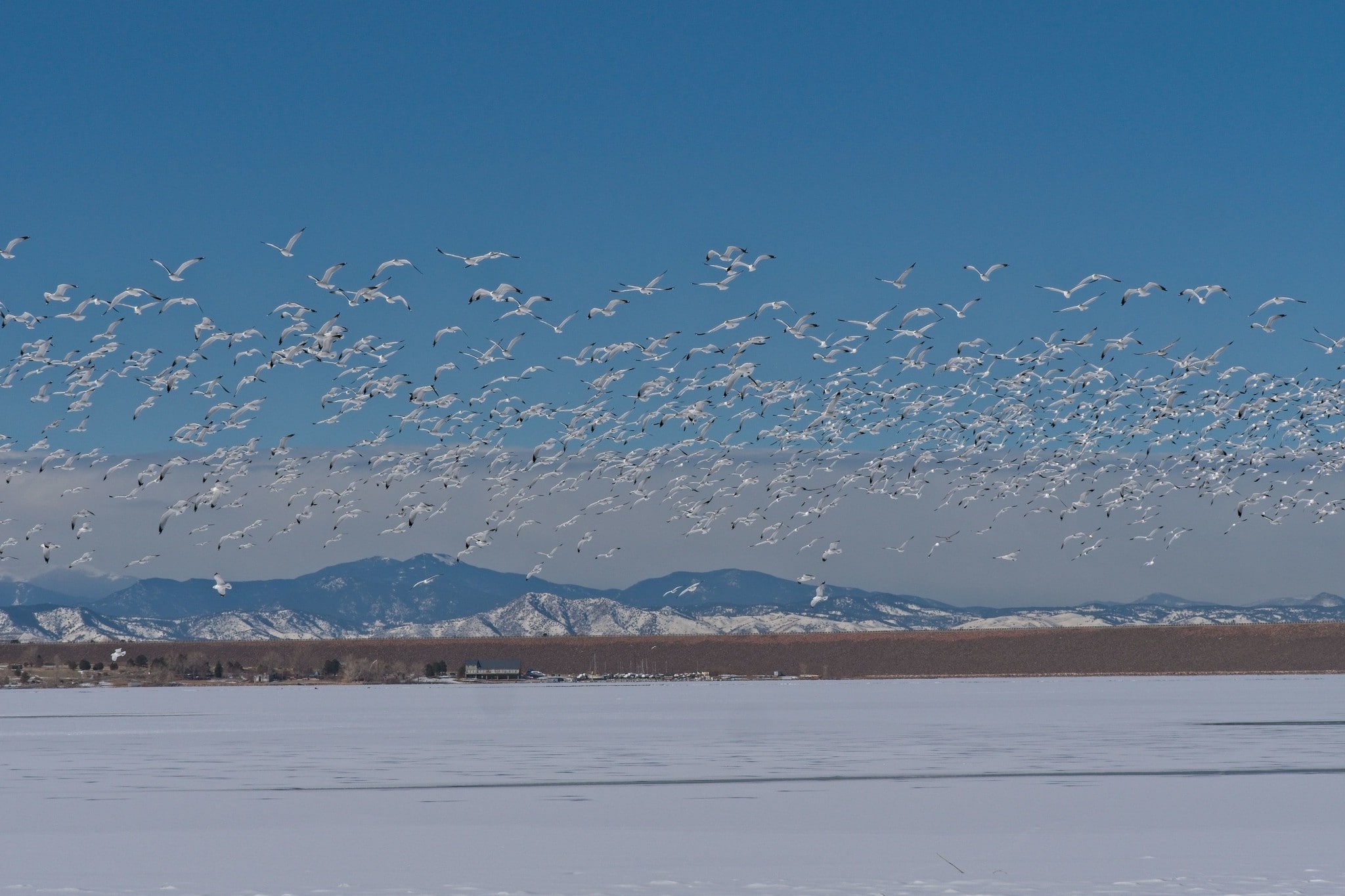 Cherry Creek – Great walleye fishing, miles of paved trails, and over 100 campsites make this Denver metro state park a favorite among locals for unwinding after a long day. There is a designated swim beach that is great for families.
Cheyenne Mountain – Right in Colorado Springs, this 2,000-acre park features 23 miles of trails for any level, guided hikes, bird-watching, and camping. Geocaching is also popular here, so be on the lookout for hidden gems.
Golden Gate Canyon – This state park has activities for everyone. Fishing one of the 6 regularly stocked ponds, rock climbing, backcountry camping, and even horseback riding make for exciting outdoor experiences. It is also popular in the winter and hosts an annual Christmas Tree Cut.
Eldorado Canyon – Summer weekends are filled with rock climbers from all around the world attempting the numerous routes up scenic canyon walls. If climbing isn't your forte, there are also trails to hike, picnic areas, and fishing in Boulder Creek to enjoy.
Eleven Mile – Home to some of the largest fish in all of Colorado, this lake has endless opportunities for casting a line. It is stocked with trophy-sized pike, cutthroat trout, and more. Windsurfing is also popular because of the lake's choppy water and high wind speeds. There are a total of 326 campsites at this park, so settle down and stay awhile because there is plenty of space.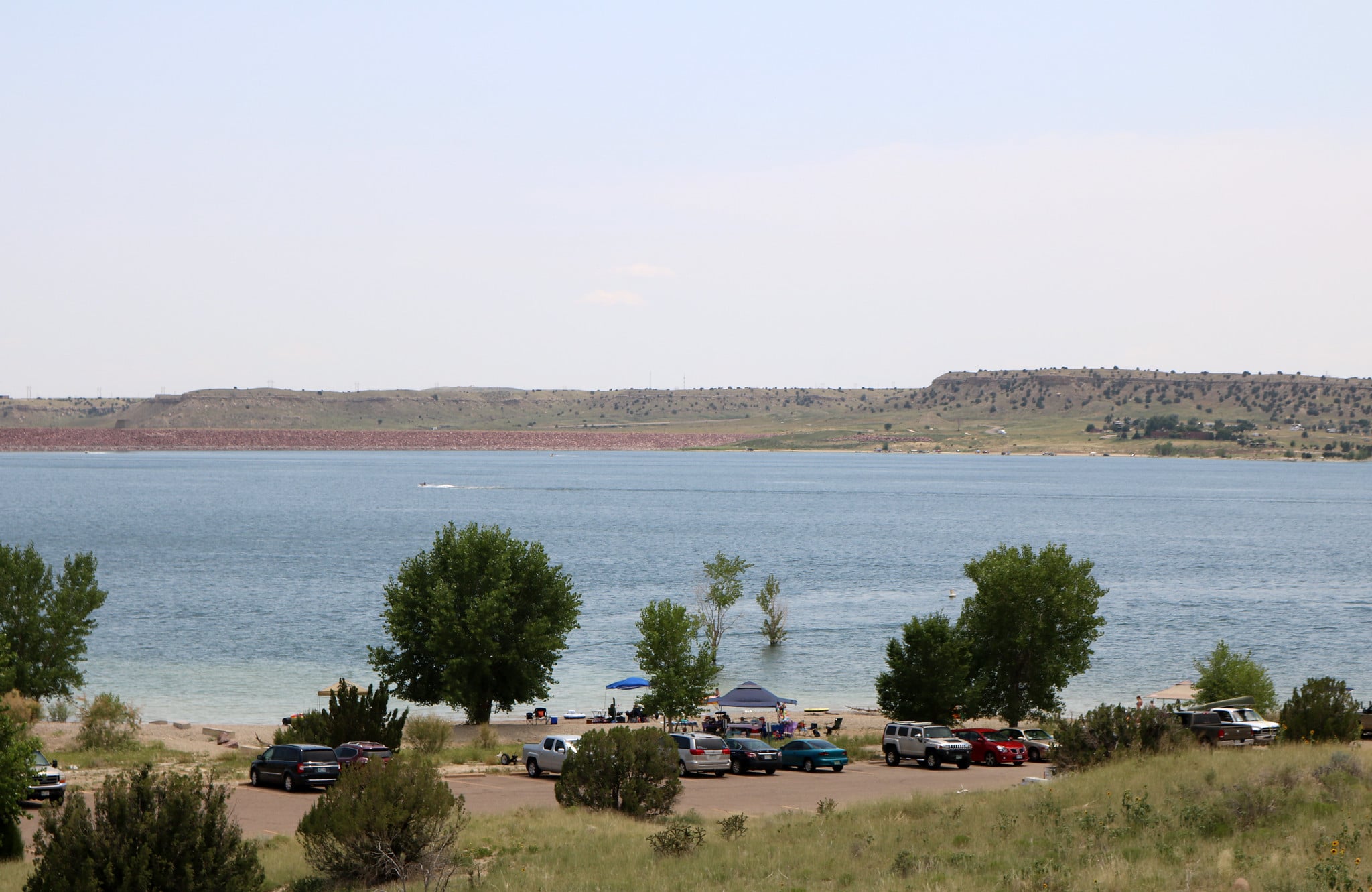 Lake Pueblo – 12,000 acres of open land make up this outdoor recreation mecca in the plains of southern Colorado. The lake is open to motorized boats and water sports, but there is also plenty of room for peaceful kayaking and canoeing. There are a few easy trails to explore, and plenty of picnic spots.
Lory – Right next to Horsetooth Reservoir, Lory is a bit more secluded but still packed with adventure. There is a 70,000 sq. foot mountain bike park, plenty of primitive camping, and even places to boulder. It is located in the foothills of the Front Range.
Mueller – The accommodations at this park are unmatched, with furnished log cabins or a campground with stellar views of the Continental Divide. You can bike, hike, or horseback ride any of the 44 miles of trails, go hunting and find one of the four geocaches located around Mueller.
Roxborough – With many different landscapes coming together to form this beautiful park, it has earned the titles of a Colorado Natural Area, National Natural Landmark, and an Audubon Society Important Bird Area. There are many hiking trails to explore, and if you're looking for more information on the area the visitor center is ready to help.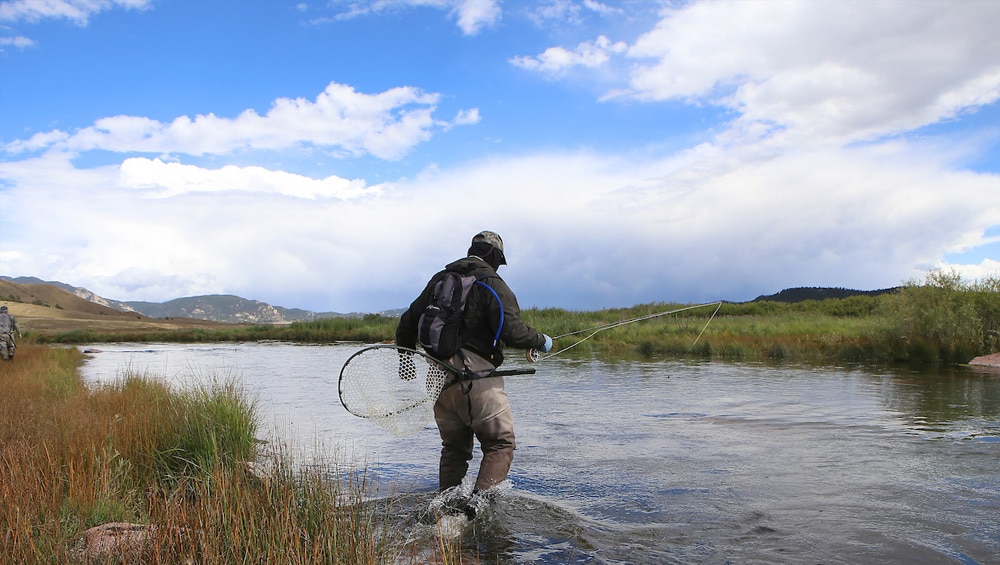 Spinney Mountain – Open during the warmer months from April 15 to November 15, this park is prime territory along the South Platte River for fishermen. Boating and sailing are allowed, but many other types of water activities are not so be sure to check the guidelines before you go. This is also a great place to birdwatch over 200 species along the shores of the river.
Staunton – There's a little bit of everything at this park, from alpine forests to granite cliffs. Rock climbing routes are plentiful, as well as fishing and hiking throughout the property. It is a very easy drive from Denver, making it a great place for a getaway.
St. Vrain – A local favorite for catching the sunset, this park has 10 ponds that are open to the public for fishing or motorless boating. There are two campgrounds to choose from and some sites have electrical hookups and easy access to showers.
Southwest State Parks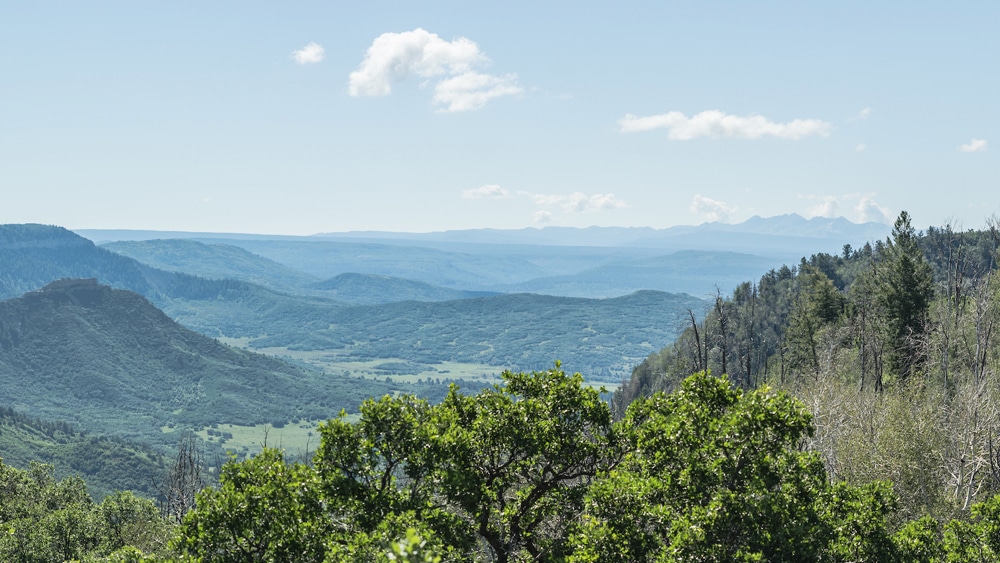 Crawford – This beautiful high elevation lake is only 12 miles from the Black Canyon of the Gunnison National Park. There are spectacular views of the mountains and a mild climate that is perfect for fishing. Two campgrounds are available to visitors that can accommodate any type of set-up.
Lone Mesa – With a variety of landscapes and elevation levels, Lone Mesa is a great place for big game hunting. It covers over 11,000 acres near Dolores and allows public hunting with the use of a Colorado license for elk, bears, and deer.
Mancos – This state park has activities throughout the entire year, so there is never a bad time to visit. There is a reservoir used for wakeless boating in the summer and ice fishing in the winter. 5.2 miles of hiking trails in the park connect to the nearby San Juan National Forest.
Navajo – There are over 150 miles of shoreline on this gorgeous southwestern lake. It is a water recreation lovers' paradise, with abundant fishing for pike, trout, and crappie as well as sailing and boating. Because over half of the lake is in New Mexico, make sure you have a fishing license for both states if you want to take full advantage of the water.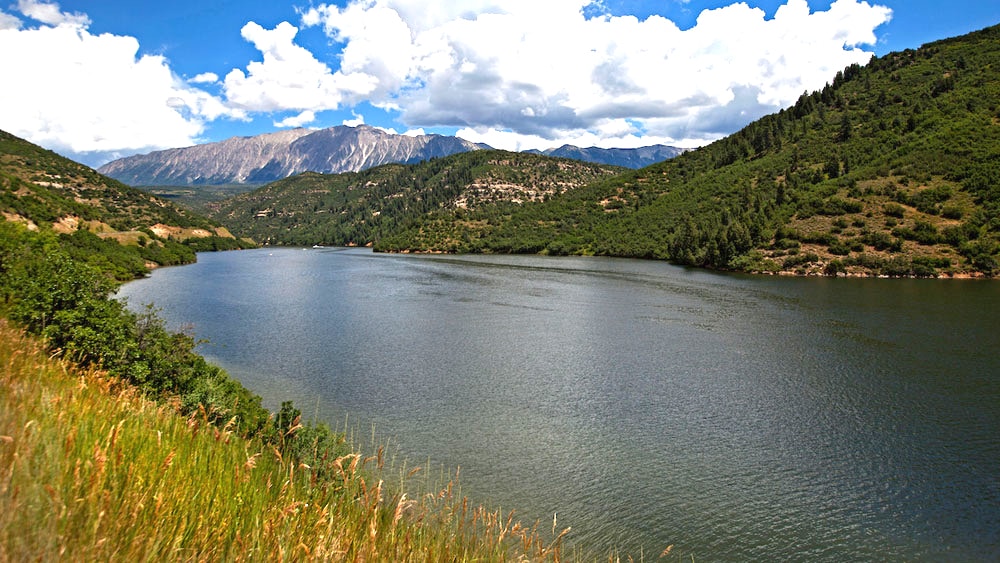 Paonia – Nestled within a national forest, Paonia is a large and narrow reservoir that is about 2 miles long. Although it closes in the winter, this is a great park to enjoy during the summer and fall and you can even stay the night at one of their 13 campsites.
Ridgway – A fisherman's dream, choose from trout fishing in the Ridgway Reservoir or salmon fishing in the Uncompahgre River. The park has three campgrounds to accommodate RVs and tents, and they also offer yurts for rent.
Sweitzer Lake – The sole purpose of this lake is recreation, so bring a picnic and head out to Sweitzer on a sunny day. All types of watercraft are permitted, however, swimming is only allowed in the specified area. While you cruise around, you'll have stunning views of the San Juan Mountains.
Southeast State Parks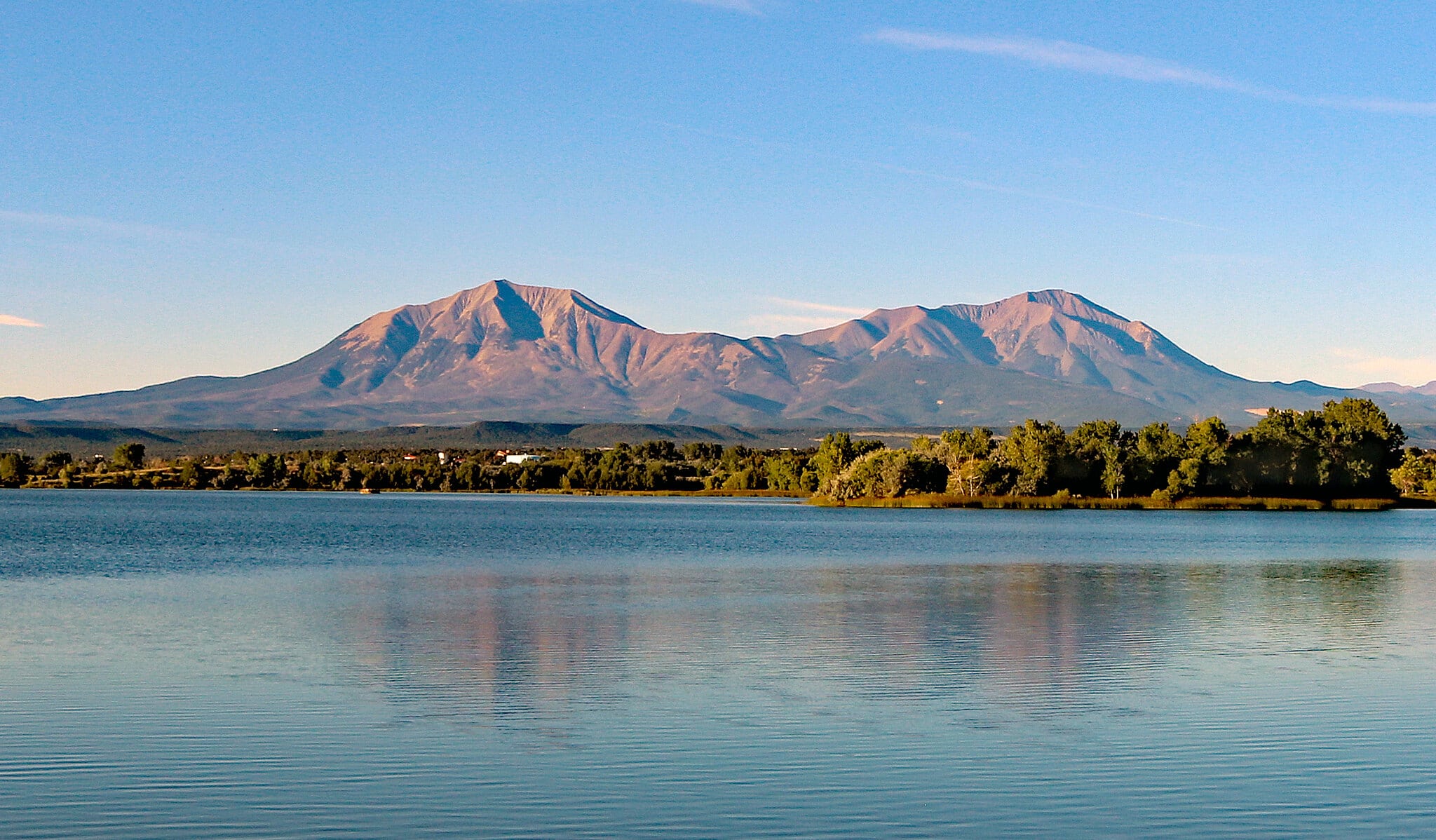 Fishers Peak – The namesake peak of this park sits at a whopping 9,633 feet of elevation. It is surrounded by dense meadows and forests that support the populations of a variety of unique and sometimes rare species. Although it's the second largest park in the state, only a very small portion is open to the public because it is still developing.
John Martin Reservoir – A paradise amid the dry eastern plains, this reservoir attracts visitors and wildlife alike to enjoy its water. It is a great place to birdwatch, fish, and camp. There are also several geocache locations around the park as well as hiking trails to explore.
Lathrop – Colorado's first official state park, this area has a beautiful lake for fishing, great views of the Spanish Peaks, and even a 9-hole golf course. The Cuerno Verde trail offers a place for bikers to escape, and the lake is surrounded by plenty of picnic tables for when you need to refuel. There is also a 100-site campground.
Trinidad Lake – If you're looking for easy access off of I-25 and love history, Trinidad Lake has it all. In addition to being a great place to boat and fish, the surrounding area features a Native American archaeological site to explore. The park is also close to the Highway of Legends and Santa Fe Trail.
You can't go wrong with any of these amazing state parks, and you're sure to find something enjoyable to do no matter where you end up. Whether it be sailing into a Colorado sunset, scouting out a geocache container, or simply picnicking with family on a sunny day, there is a place for everyone to get their fresh air fix.
Latest in State Parks
View more state parks articles
Related Activities
Many hidden gems can be found within city, state, and federal lands. These public parks and land sometimes charge a fee.