Coloradoans love good food, so it's easy to find delicious dining and nightlife options throughout the state, such as restaurants, bars, food trucks, street fare, and farmers' markets. The dining scene in Denver is vibrant, which carries over to the rest of the state. Below, we cover:
Dining halls and food markets
Farms and farmers' markets
Fast casual food chains
Iconic and historic bars and restaurants
Vegetarian and vegan restaurants
Western stage show dinners
Dining Halls and Food Markets
A seemingly old concept of a food court has seen new life throughout the state, most notably in the Mile High City. There are a number of food markets and dining halls in Denver, which house a range of restaurants and bars under one roof.
Farms and Farmers Markets
Getting your food straight from the farmers' markets and various farms around Colorado ensures you fresh, nutritious fare. Find everything from meats and produce to dairy and farm-fresh eggs.
Fast Casual Food Chains from Colorado
Fast casual is like gourmet fast food. Colorado is a place known for its health-conscious eaters, so it's no wonder it grew so many nationally recognized brands. The following fast casual restaurant chains all started in Colorado, most are still based here, though some like Qdoba and Chipotle have since moved their headquarters out of state.
Iconic and Historic Bars & Restaurants
Sometimes you want a little bit of history while you dine. These restaurants are among the oldest in the state, or at least located within some of the oldest buildings. Those that aren't the oldest around, still have grown into iconic local establishments. Soak in the ambiance and enjoy the delicious fare.
Vegetarian and Vegan Restaurants
Whether you simply want to avoid meat or all animal products, such as cheese and eggs, Colorado has numerous restaurants to serve you. From Colorado Springs to Denver and beyond to the western slope, there are a growing number of vegetarian and 100% vegan menus to choose from.
Western Stage Show Dinners
Get the ultimate in Old West ambiance at a local stage show dinner. It combines live theater entertainment with a western style barbeque. Both Durango and Colorado Springs has historic shows, or if the winter, consider a sleigh ride dinner for an exceptional evening under the stars or blanket full of snow.
Cafes and Coffee Shops
Colorado is crawling with craft coffee shops and places to enjoy a relaxing sip of your favorite beverage. These are a few of the favorites and unique cafes located around the state.
Featured Dining
Guide to Restaurants, Foods and Dining in Colorado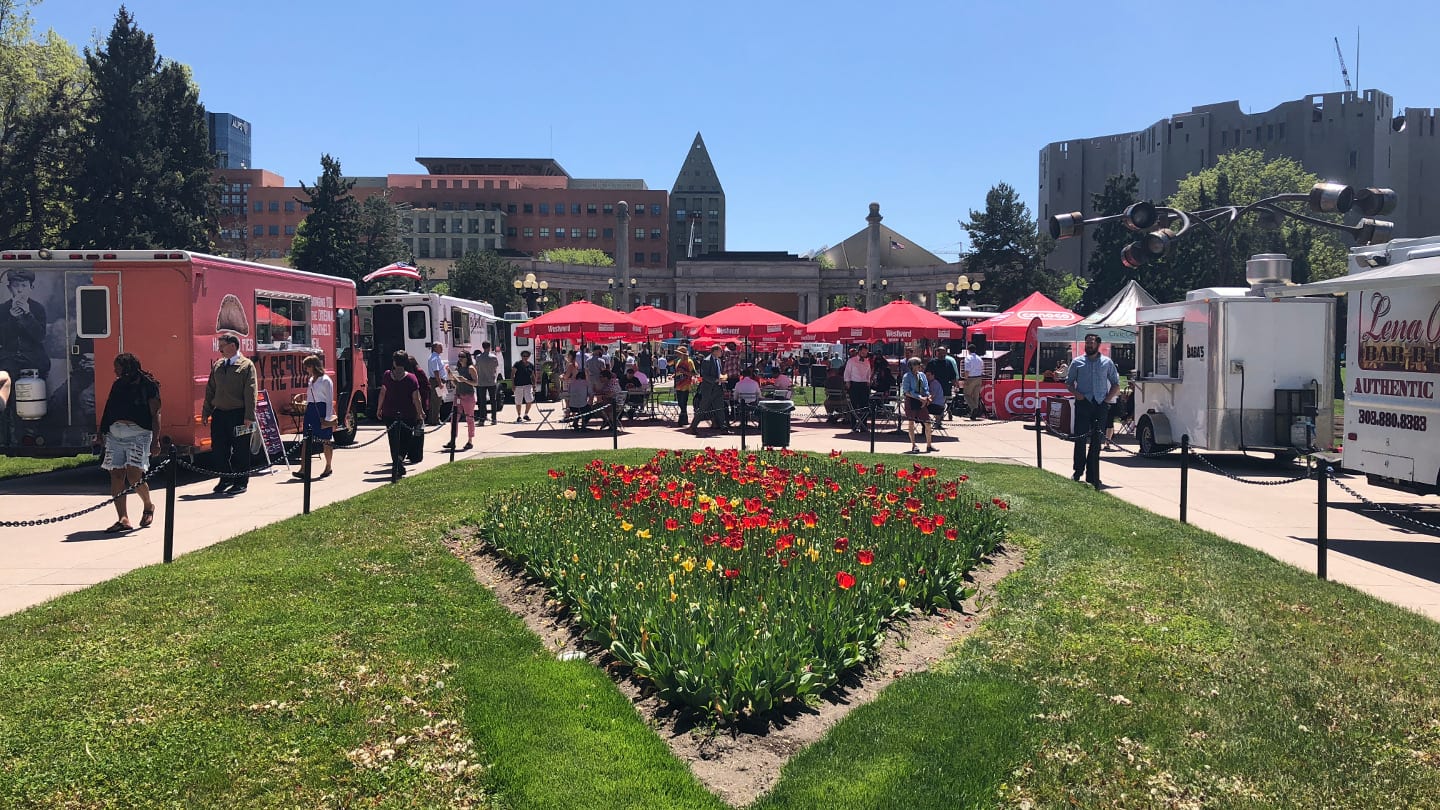 Colorado's terrific food scene is quite diverse with something for every palate. Like most of the U.S., a beautiful blend of cultures exists, which brings with it a range of flavorful food. You can find a myriad of ethnicities covered as far as food goes in a big city like Denver, Colorado, or Aurora.
Because of the landlocked nature of Colorado, it's not known for its seafood, though you can certainly find plenty of opportunities for fish flown in that day. It's more a turf state, known for its red meats, bison, and cattle. Enjoy a delicious cut of meat at one of the many steakhouses around.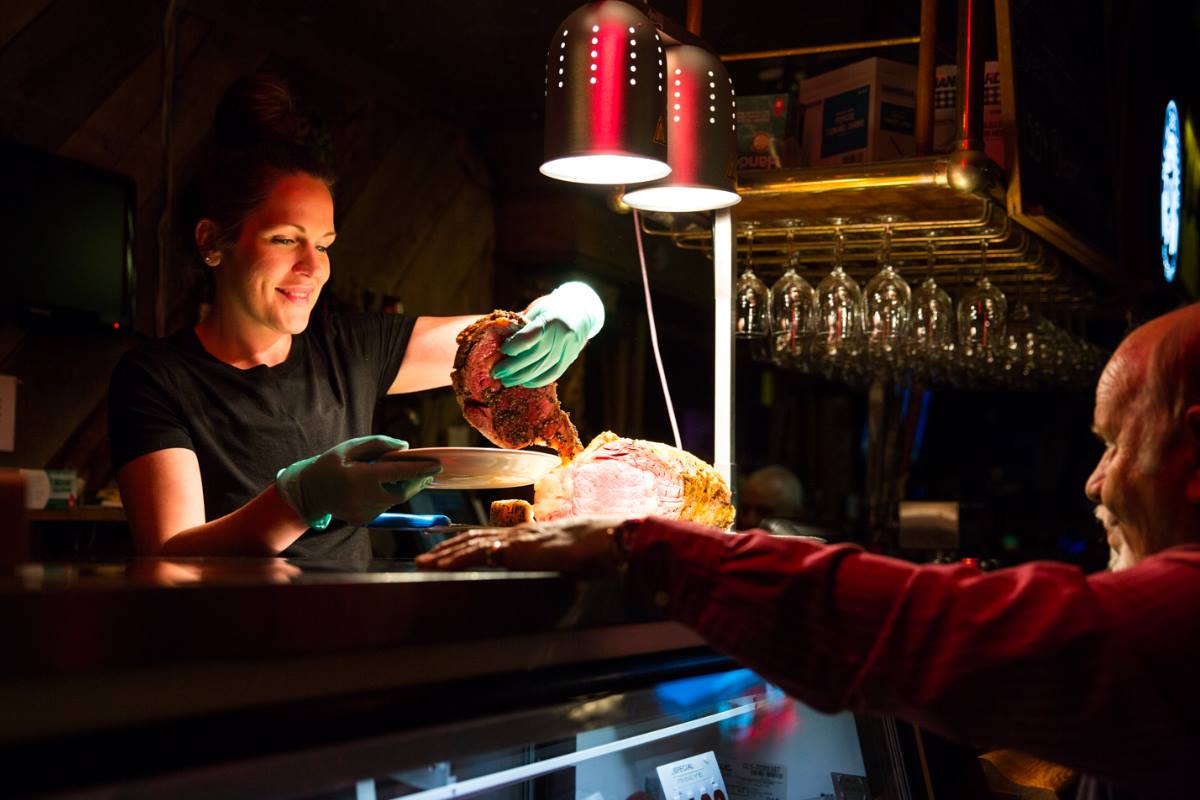 After a long hard day enjoying the Rockies, one of the best things to do in Colorado is eating delicious food. Because the quality of food here is held in such high regard. Coloradoans take great pride in sourcing healthy, organic, natural, and ethically raised meats. Many locals even grow their own garden produce.
You can find everything here from five-star fusion fare to a campfire roasted cowboy dinner. There are many iconic restaurants in the state, including Denver's oldest the Buckhorn Exchange. Treat your tastebuds right, with one of Colorado's favorite restaurants.
It's always nice to stretch your dollar a little further when it comes to dining out. Denver happy hours are a good place to start. Always be on the lookout for local promotions, on store windows, in local magazines, and online.
Latest in Dining
View dining blog.
Related Activities