Colorado is known for a lot of things, but most of the world probably thinks of stunning mountain scenery when they think of the state. But in addition to the high country, the Centennial State is famous for lots of other things ranging from important cultural institutions and contributions to legal weed to great weather.
It's impossible to include everything important that defines this state, but here are a few of its more notable features:
Its influential beer culture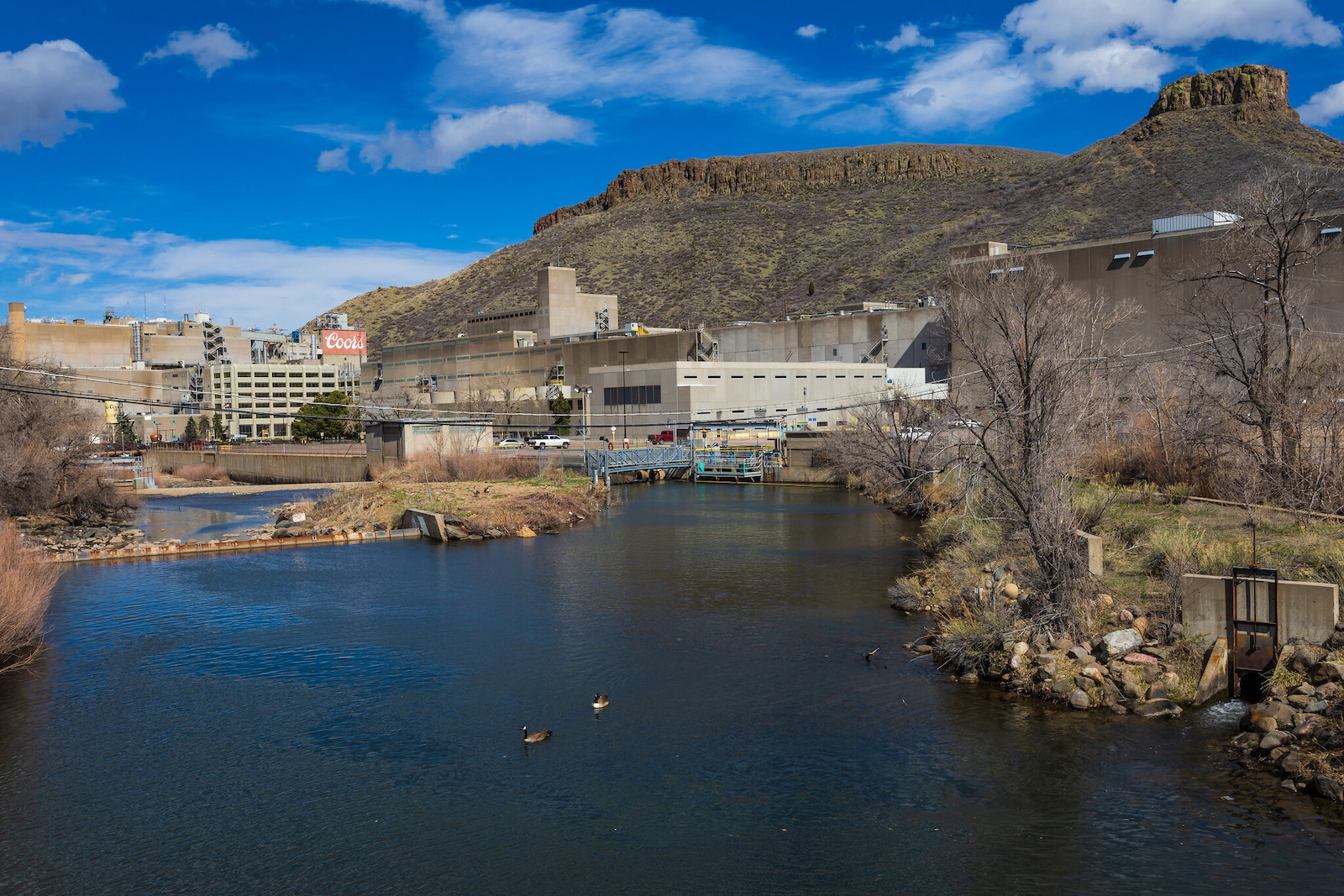 Over 400 breweries call Colorado home, and the state hosts the largest and most influential beer festival in the U.S. every September. Some of the biggest and most beloved names in craft beer were established in the state, including New Belgium, Oscar Blues, Left Hand, Great Divide, and Crooked Stave. Denver, Boulder, and Fort Collins were highly influential destinations for the nation's micro-brewing trend which began gaining momentum in the 90's.
Tasty and unique craft beer options are now so ubiquitous in the United States that it's easy to forget that not too long ago most beer drinkers usually had to pick between a couple of major brands, which are now viewed as bland by many beer-lovers.
World-class trout fishing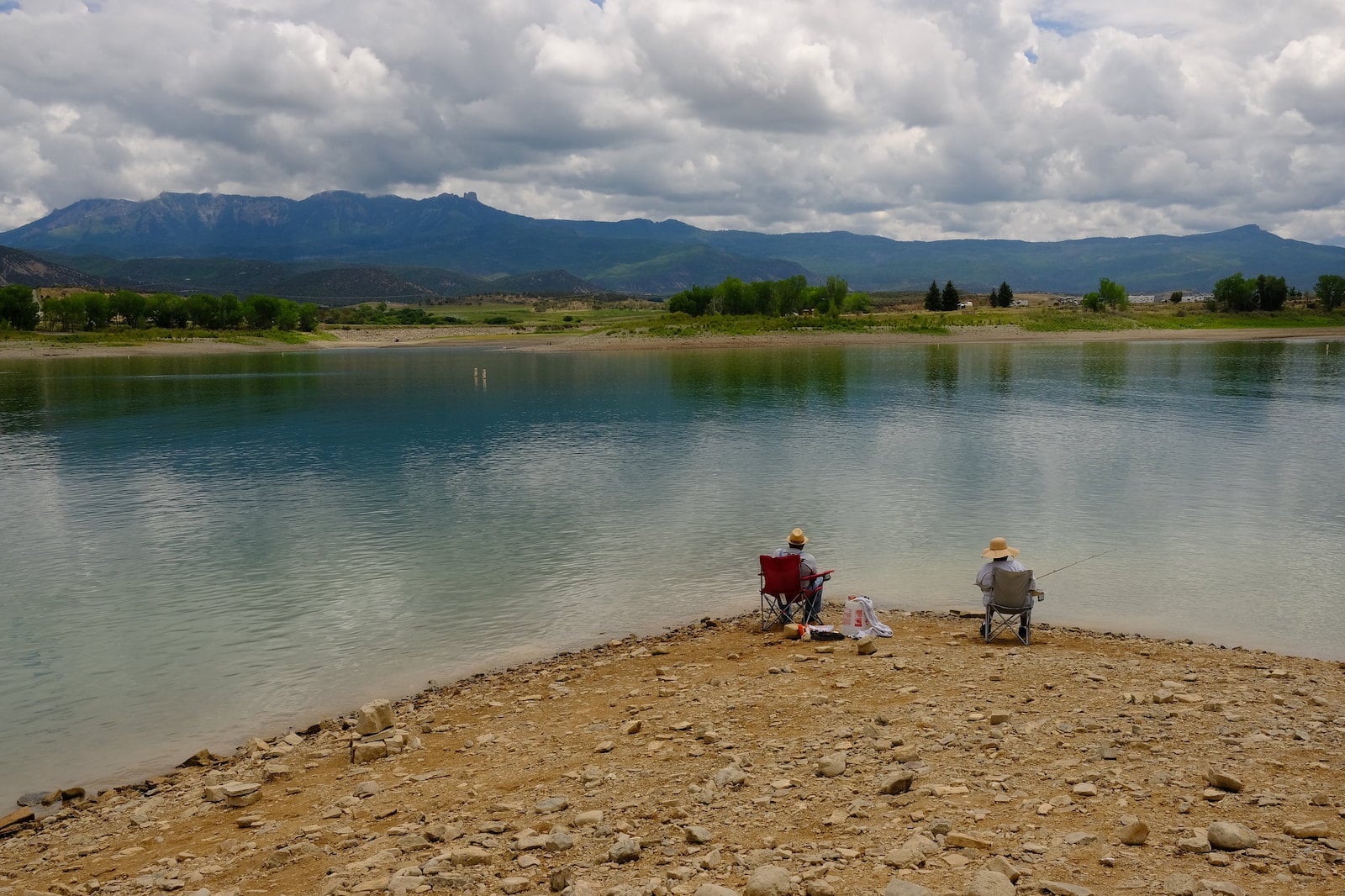 If you love fishing for trout, Colorado is a wonderful place to be. In fact, it's easily one of the best trout fishing destinations in the world, especially for fly fishing in streams and rivers. Two bodies of water and 320 miles of streams and rivers in the state have earned a hallowed Gold Medal Waters designation. The Colorado Parks and Wildlife Commission gives this honor to fishing spots that can produce 60 pounds of trout or more per acre and 12 trout that are 14-inches or larger per acre.
The state's fishing destinations have undeniably become more crowded in recent years, but Colorado's big enough that you can probably find a spot to yourself, especially if you're willing to do some hiking.
Hosting some of the most unique National Parks in the US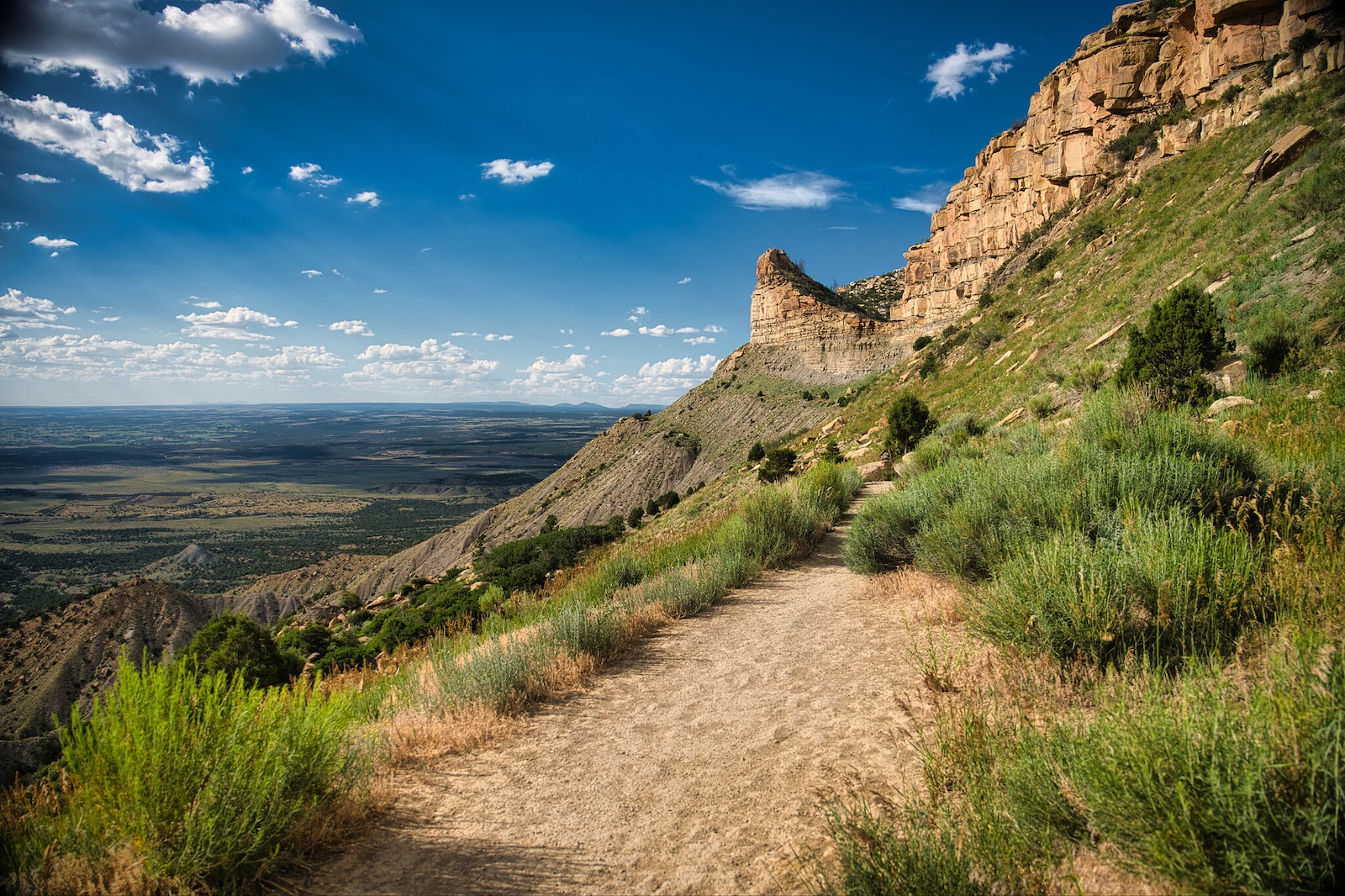 Colorado is home to some spectacular outdoor spaces and historical phenomena. Some are so special that they've earned National Park status, a move that protects vulnerable and unique environments while allowing the public to still enjoy them. F
rom the sprawling mountain paradise of Rocky Mountain National Park to the fascinating Ancestral Puebloan cliff dwellings scattered around Mesa Verde National Park in the southwestern region of the state, Colorado's National Parks offer unique experiences you'll be unlikely to forget.
Located in southwestern Colorado, the Black Canyon of the Gunnison National Park gets its name from the fact that many of its rock faces are constantly shrouded in shadows because of the height of the canyon, not because of the color of the rock walls.
In the south central region of the state on the eastern edge of the immense San Luis Valley, you'll find a stunning natural feature that looks more at home in the Saharan Desert than Colorado: massive sand dunes. The Great Sand Dunes National Park and Preserve features immense mounds of sand that you can hike up and run, slide, ski, or tumble down.
An above average amount of sunny weather for the United States, but don't believe that "300 days of sunshine a year" number

Along with other states in the American west like New Mexico, Colorado gets lots and lots of sunshine every year. It's one of the most commonly cited reasons why people decide to pick up and move to the state from all over the country. But the notion that Colorado gets an average of 300 days of sunshine every year is completely unfounded, as it turns out.
If you're shocked to find that this isn't true, you're not alone, and in fact, the state uses it as its unofficial slogan. The notion that of Colorado getting 300 days of sunshine a year is a myth with a remarkable 150 years behind it.
According to the Denver Westword, the myth dates back to a railroad publicist who was working to attract east coast tourists from to the mountain west. The publicist's claim came at a time before weather records were recorded in the area, and the definition of a sunny day gets a lot more complicated when you delve into the details like partial cloud coverage.
Learn more about Colorado's climate zones and weather.
The largest natural hot springs swimming pool in the world and deepest hot springs in the world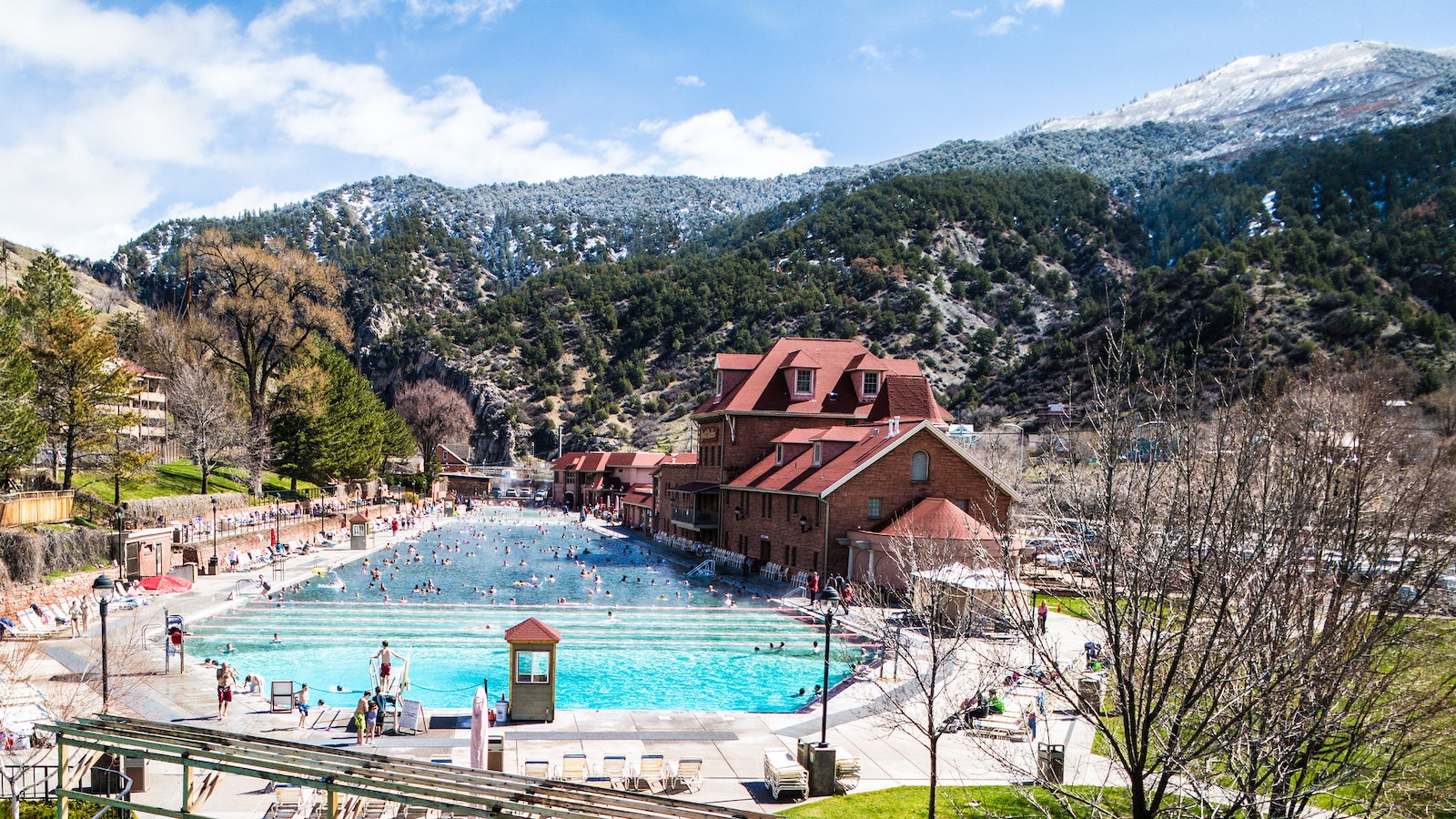 Colorado has a couple of world famous hot springs destinations to its name. Located in the mountains of western Colorado,  Glenwood Hot Springs is the world's largest mineral hot springs pool, and also one of the hottest. Measuring at 405 feet long and 100 feet wide at some points, the various sections of the pool are kept anywhere from 90 to 104 degrees.
In the mountainous southern region of the state in the town of Pagosa Springs, you'll find world's deepest hot springs at the Pagosa Springs hot springs aquifer. With a depth reaching over 1,002 feet deep that's been Guinness World Record Certified as "The World's Deepest," the Mother Spring aquifer supplies the local The Springs Resort & Spa, the Overlook Hot Springs, and Healing Waters Resort & Spa with toasty mineral water.
Pagosa and Glenwood Springs feature world famous bragging rights for the size and depth of their hot springs, but other destinations in Colorado are known and loved around the world simply for the beauty of their surroundings, like Strawberry Park Natural Hot Springs located just outside of the town of Steamboat Springs in the north central region of the state.
Legal recreational and medicinal weed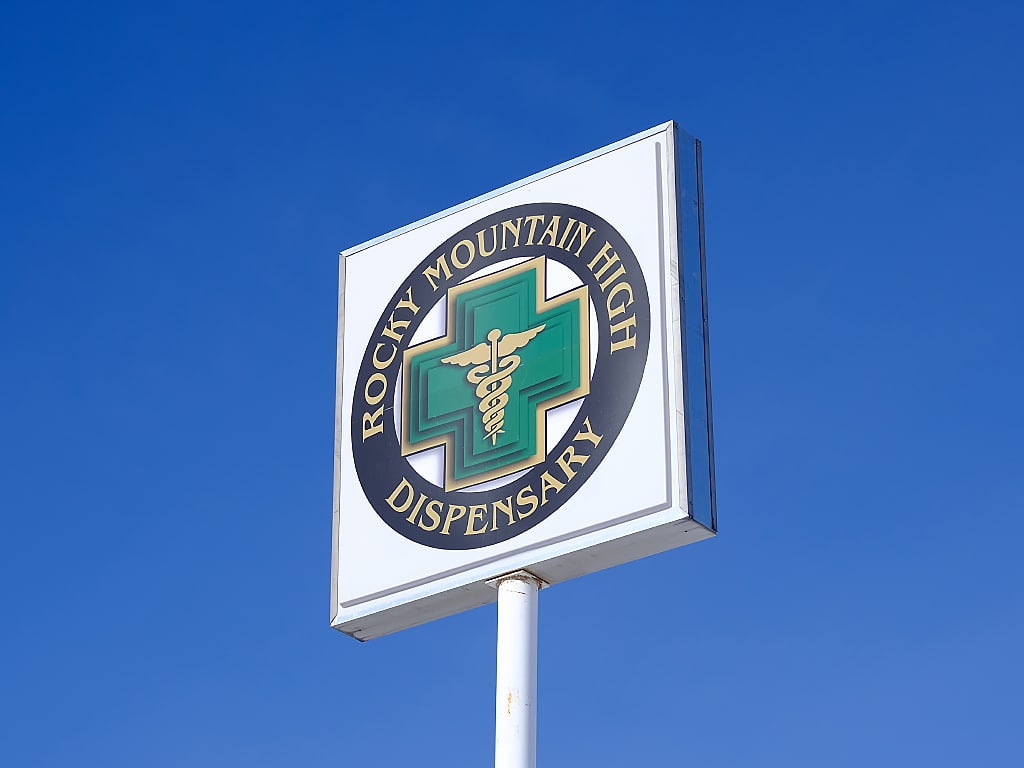 Colorado is known for being one of the most weed-friendly destinations on the planet. It was one of America's first states to legalize medicinal and recreational marijuana, and since 2012 many others have followed suite in some form or another.
But with an average of about 14 dispensaries per every 100,000 residents, the state ranks as one of the highest in the country for per capita pot dispensaries according to statistics gathered in 2020. The southern Colorado city of Pueblo has the highest dispensaries per capita in the state. Paired with the state's beer culture and natural surroundings, Colorado's status as a world-class weed destination brings in countless tourists and millions of dollars of tax revenue annually.
The highest paved road in North America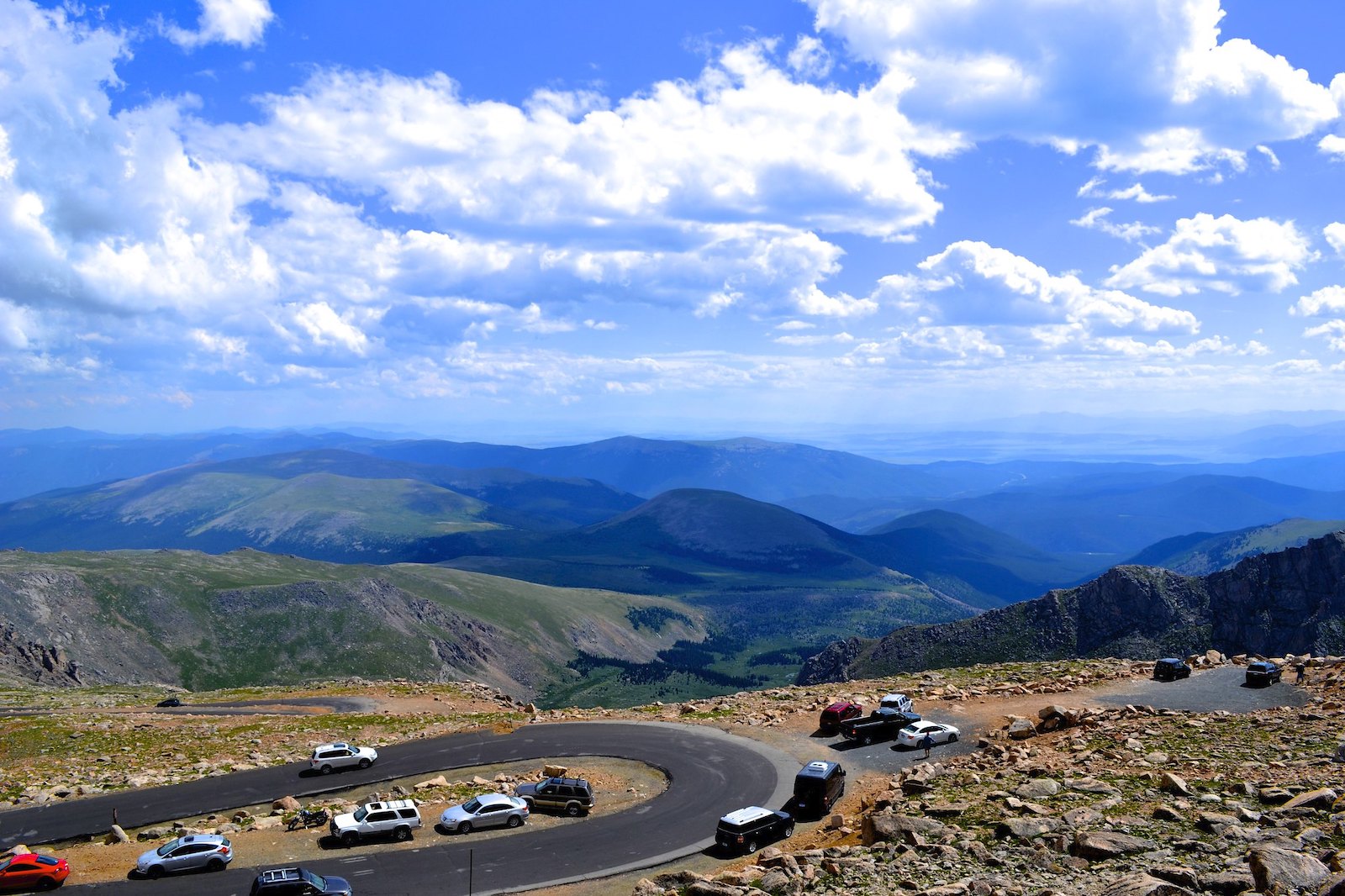 Colorado's residents and visitors aren't the only high things in the state, which is home to the most 14,000-foot peaks in the nation, and that includes Alaska. A road that wraps around and up one such peak is famous for being North America's highest paved road.
Like you'd expect, taking a drive along this road up to the summit of Mount Evans is replete with stellar panoramic mountain views and opportunities to view wildlife like mountain goats and bighorn sheep. Beginning at the mountain town of Idaho Springs, the paved Mount Evans Scenic Byway climbs to an impressive 14,130 feet above sea level over the course of 28 miles.
The highest town and incorporated city in North America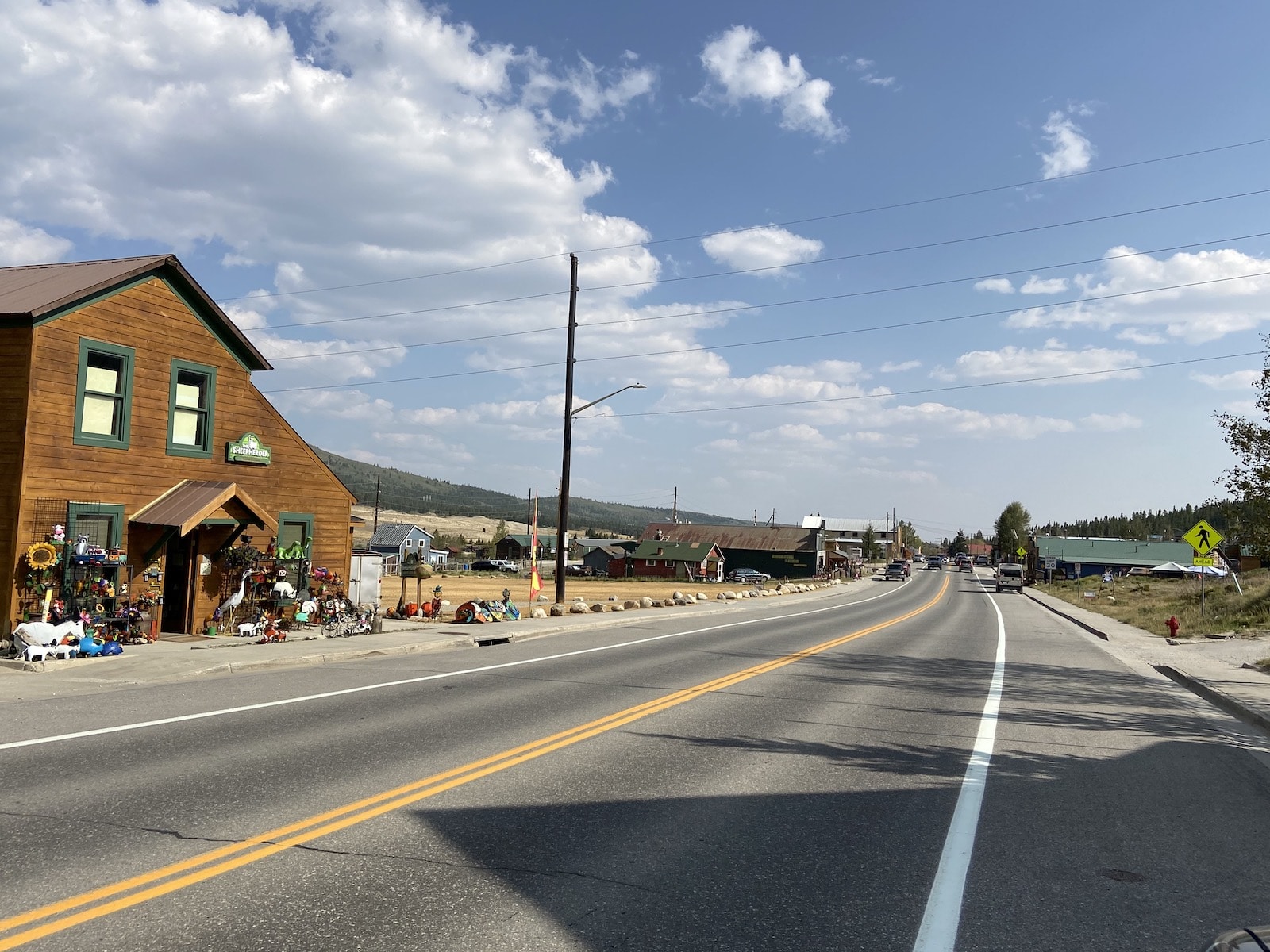 Boasting an impressive elevation of 10,152 feet above sea level, the historic mining town of Leadville holds the title for highest incorporated city in North America. Alma, Colorado is more than 200 feet higher (10,361′), but since it's considered to be a town and not a city, it's not eligible to be ranked. It's not incorporated.
How much weight one puts into a community's city vs town designation is up to the individual, but no one can argue that both of these mountain destinations are very, very high. If you want to get a sense of just how many high elevation communities there are in Colorado, just take a look at this list. No other state comes close for having the most highly elevated towns and cities in the United States.
Some of the world's best ski and snowboarding destinations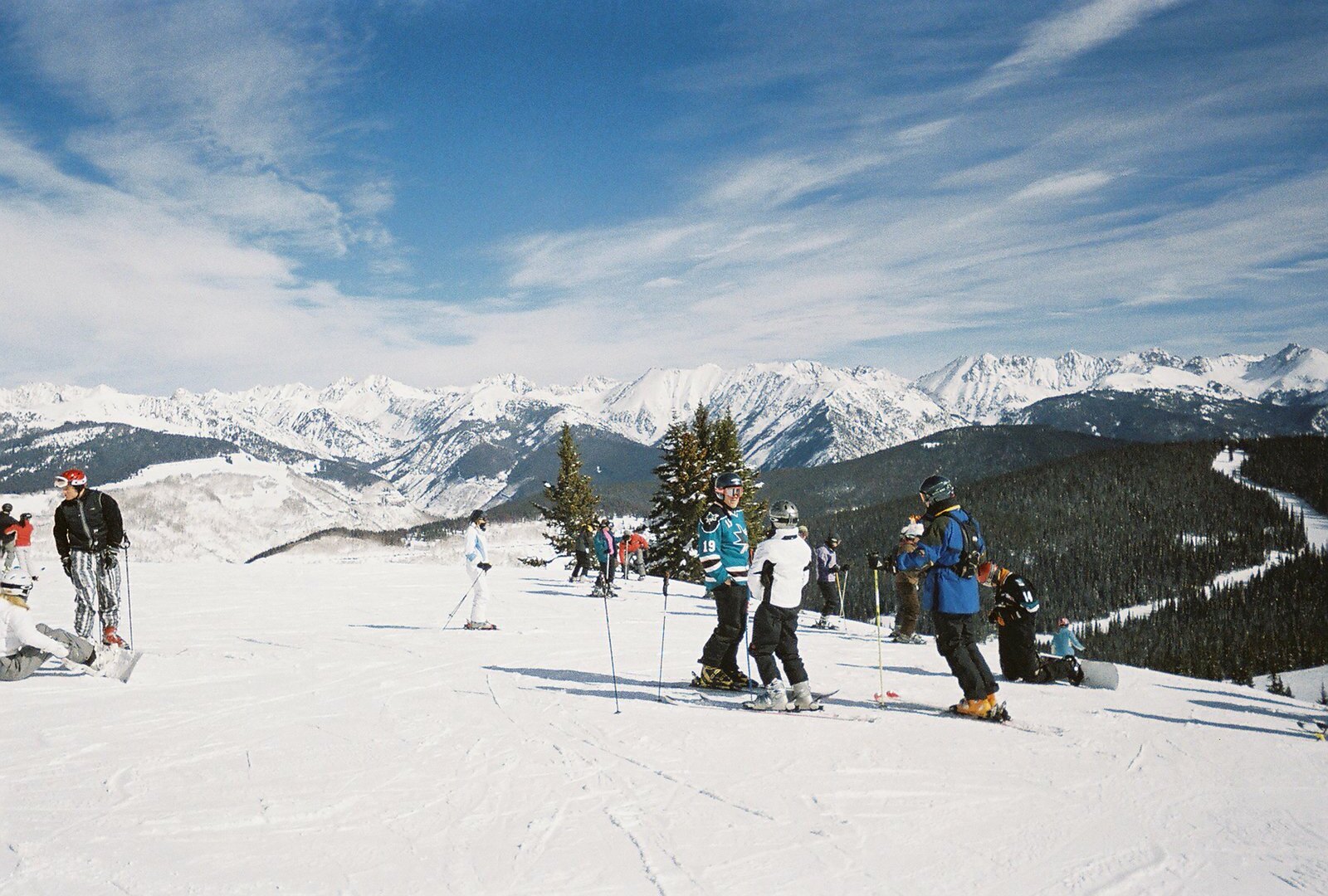 For many people in and outside the US, the word "Colorado" conjures up idyllic scenes of snowboarders and skiers effortlessly gliding down snow covered mountains for a reason. Telluride, Vail, and Aspen regularly top annual lists ranking the best ski resorts in the world.
A combination of gargantuan, gorgeous mountains and reliable snow have historically made the Rockies a standout international destination for skiing. Sadly, dry and hotter than average weather patterns associated with climate change are making natural snowfall less and less frequent in Colorado's high country and throughout America's Mountain West.
If you're unsure where to start your holiday, check out the best Colorado ski resorts for a powder day. You'll find winter playgrounds for all ages and abilities.
An arresting mountain landscape and some of the best outdoor recreation in the world (largest flat top mountain)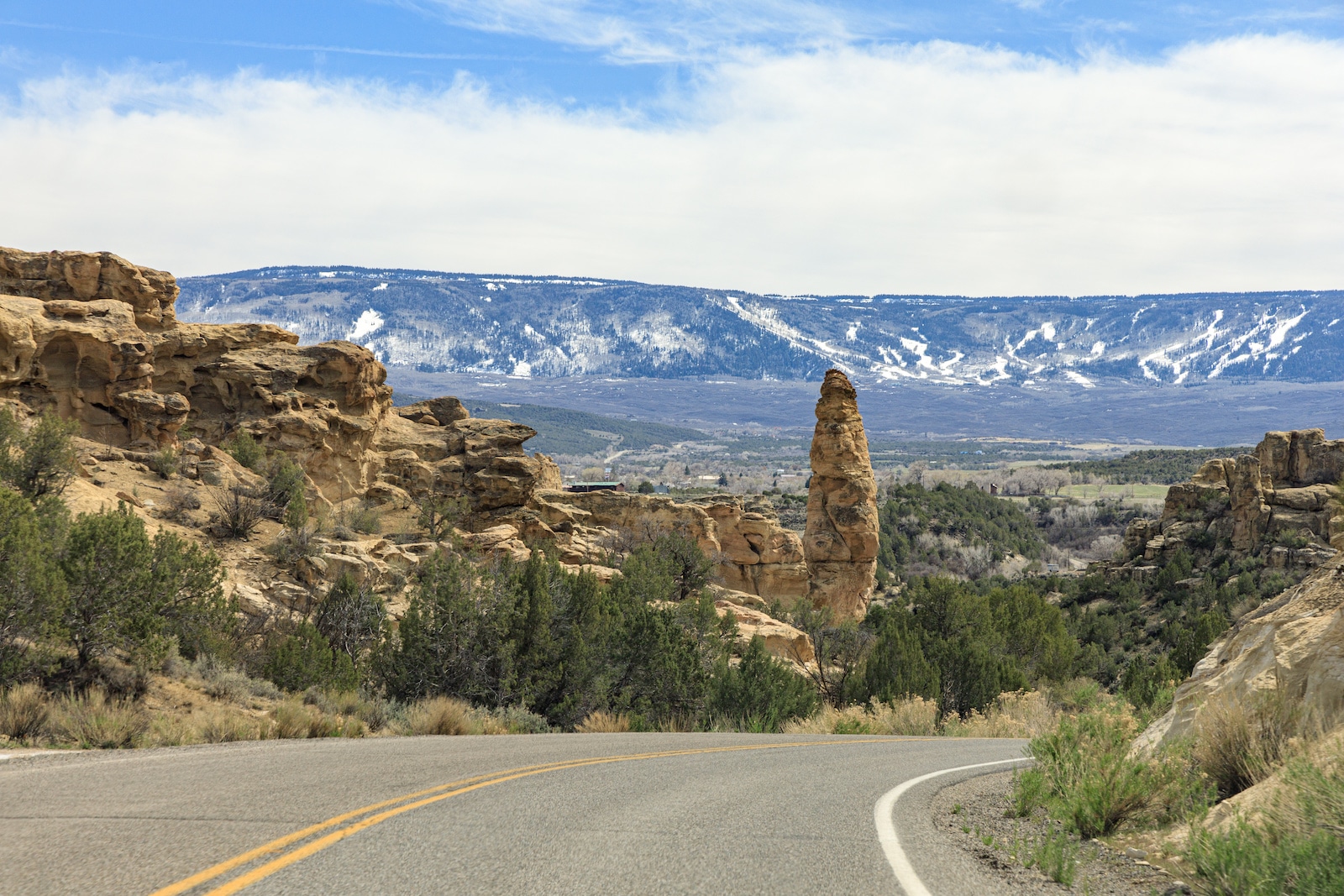 Replete with internationally beloved ski resorts and over 50 14ers within its borders, Colorado boasts one of the most stunning and accessible mountain landscapes on the planet. And while the eastern portion of the state is part of the Great Plains, the area west of this is the Rocky Mountains.
Every year, countless outdoor enthusiasts flock to the state to fish, camp, hike, mountain bike, whitewater raft, mushroom hunt, and mountain climb to their hearts content.
The state is home to Grand Mesa, the largest flat top mountain in the world. It's an especially beautiful part of the state that features gorgeous high elevation views, lush forests, and over 300 lakes.
Red Rocks Park and Amphitheatre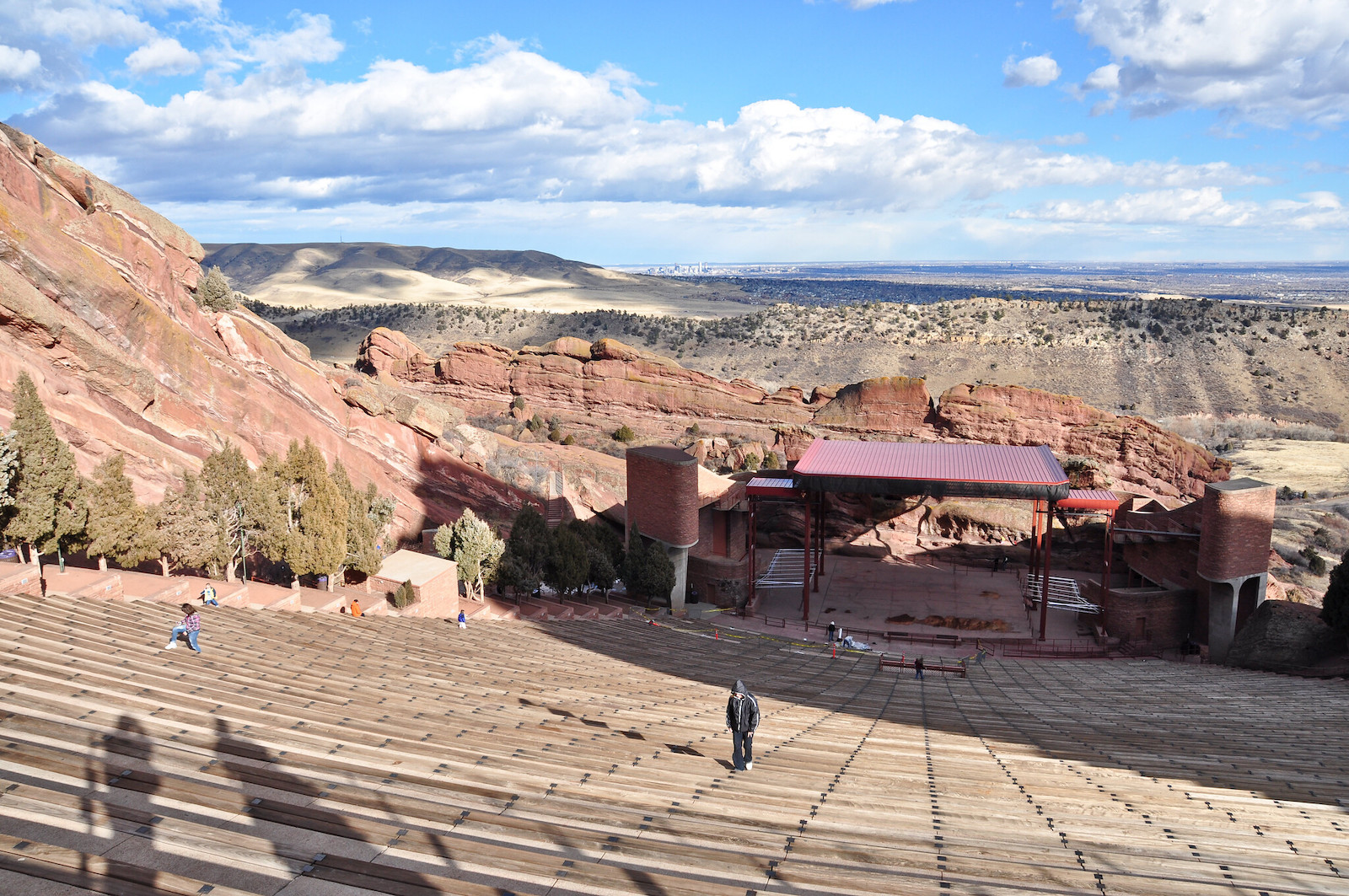 Colorado is home to Red Rocks, which is easily one of the most beautiful and grandiose outdoor music venues in the world. Opened in 1941, many of the world's most influential musicians see performing at this venue as a badge of honor, and it's easy to see why. With a capacity of 9,545, there are much larger venues out there that can hold far more people, but nothing matches the unforgettable experience of playing a sold out show under the stars between two monolithic slabs of red rock.
If you're not familiar with Colorado, you might be surprised to find that Morrison's Red Rocks venue isn't the only place in the state where you can experience this fascinating geologic feature. Located in Colorado Springs, Garden of the Gods features a similar stunning landscape filled with red rocks, and climbing is permitted here in at least one area.
The largest producer of coins the world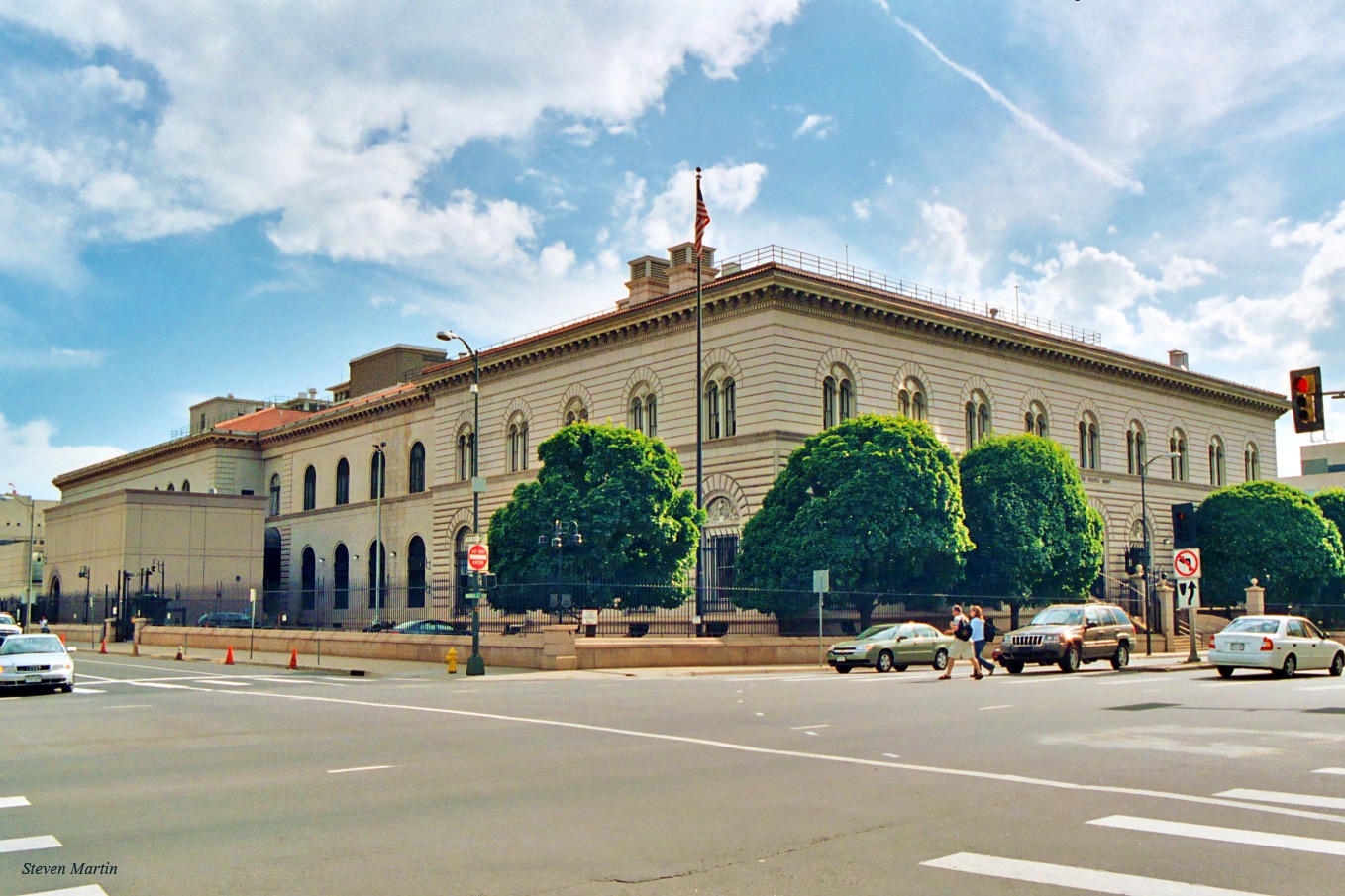 Colorado is home to the Denver Mint, the world's largest producer of coins. All U.S. coin currency dawning the "D" symbol was born in this Colorado institution, which has been cranking out coins since 1906. The Denver Mint has popped up in popular culture a couple of times throughout the decades. It's the title of a Jimmy Eat World song, the setting in a couple of western-themed television shows, and is featured in the 1993 Sylvester Stallone film Cliffhanger.
If you live in Colorado or regularly visit here, you know that these are just some of the more notable things the state is known for. From majestic mountains to legal weed, an influential beer scene, and one of the world's most awe-inspiring music venues, Colorado has a lot of defining features.